01 March 2012, 09:36 AM
UnReel
Local lobster report for 2-28
Went out hoop'n localy again with my buddy Dean (BankRobber) Tuesday night after work. Since I dont get off untill 6pm from the CB store we got a late start and didn't get the first set down untill around 9am and we worked untill about 1am. Decent crawl but no 1 spot went off as we just picked off a couple here and there. Final tally was nine good keepers (1/4" over keeper size to about 7lbs or so), 4 to 6 shorts. Bait used was salmon heads and macks. Here's a feew pics of the b-tank with the nine keepers and my share of the take.
Nine solid keepers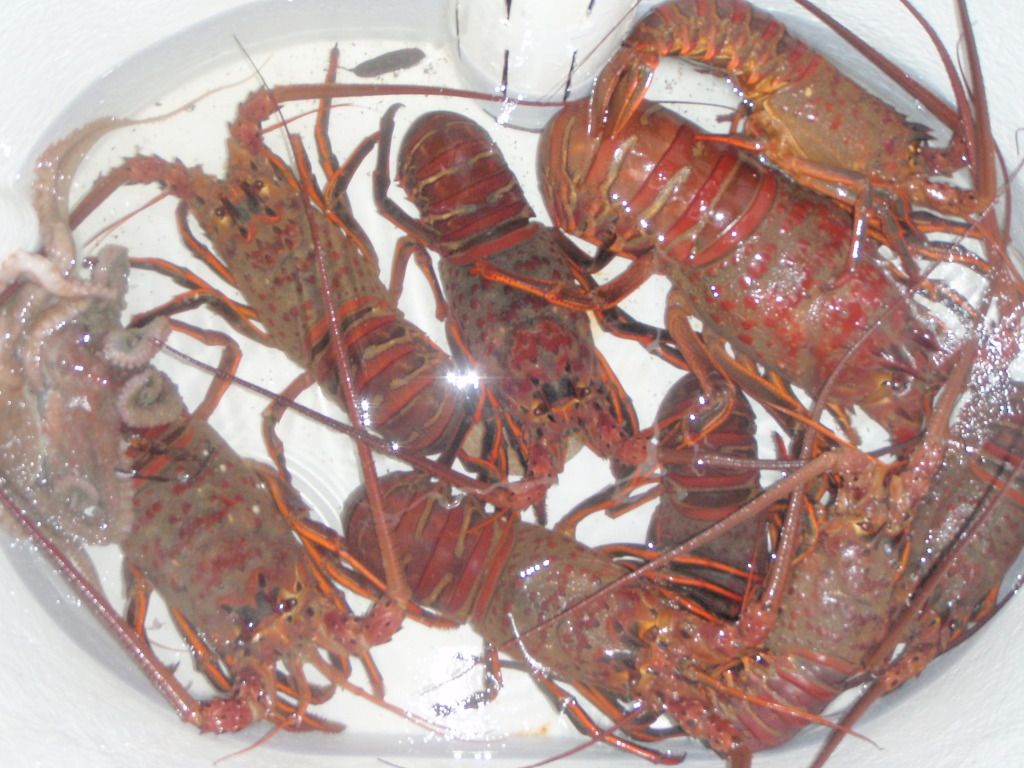 My share of the take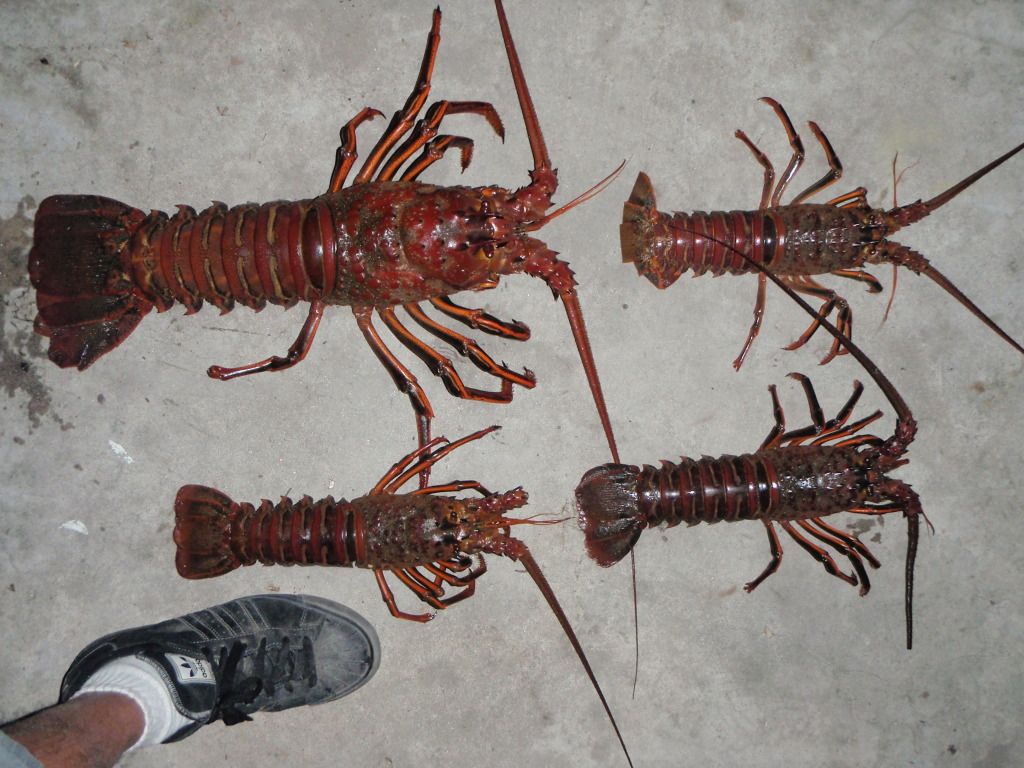 Glad you could make it Dean, had a great time and it was good to get out and scout around and do some pulling with ya. Lets do it again soon.
Tight lines,
Behdad