Finaly got an oppertunity to go do some so Cal trouting at Irvine lake on Wed. It sounded like the bite had been prety good for the anglers trolling so my plan was to rent a boat and pull some lures around.
Got up at 4am and loaded up the truck and stopped and grabbed some coffee and supplies and then headed for the lake. Got there around 5:30am and got my rods ready. Looked to be around 40+ cars in line by the time they opened at 6am. After paying to get in I grabbed my rental boat and quickly got out on the water and started trolling around 6:15. By 1:30pm I was done. Had about 12 or more bites and had 9 or 10 stick. 5 of the ten threw the jigs while jumping for their freedom and I managed to get 5 to the boat. One of which was a tanker 11.2 pouner that hit a flame colored Owner Mira Shad. Five fish stringer weighed 17.2 pounds. hot colors/lures for me where,
Pink Owner Mira Shad run long on the flatline early in the gray untill around 9am
Flame Owner Mira shad run long on the flatline from 9 untill about 11am run
Rapala JR-5 Firetiger run short from 11- 1:30pm
And the best area was trolling around in a circle down by the dam.
Here's a few pics of the fish and the hot lures that worked for me.
Limit of trout including the kicker 11.2 kicker tanker trout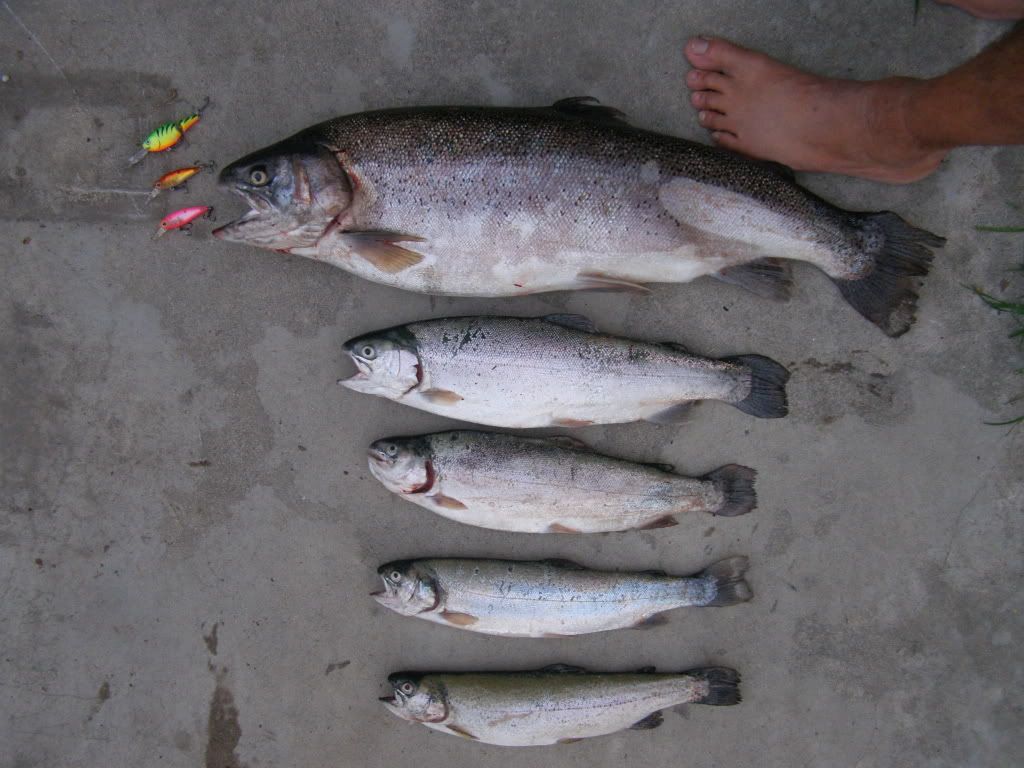 11.2 pound rainbow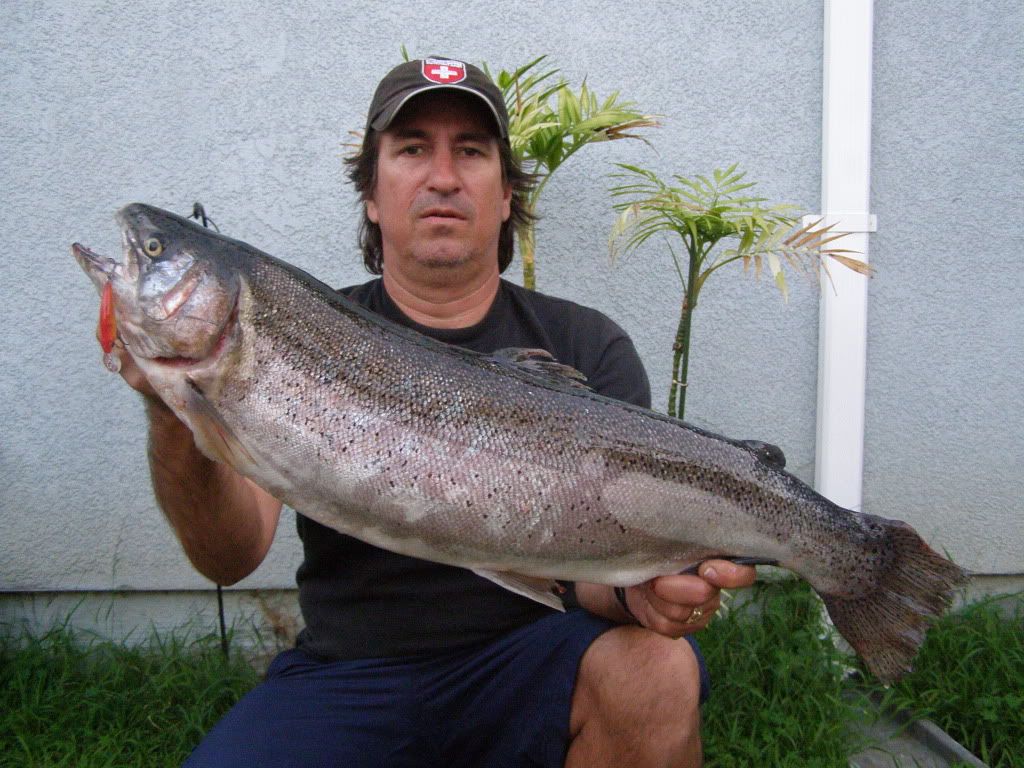 The hot lures for the day
Great first trout trip for the season, hopefully the fishing stays hot.
tight lines,
Behdad