Checked the tides and saw that it was good bait making tide early in the morning today so at 5am I was up and headed to the GS making spot in one of the local bays. Arrived and got to the spot and made one quick GS so I could soak a bait while making bait. Worked out well. First bait,first cast and ZZZZZZZ.
Nice spotfin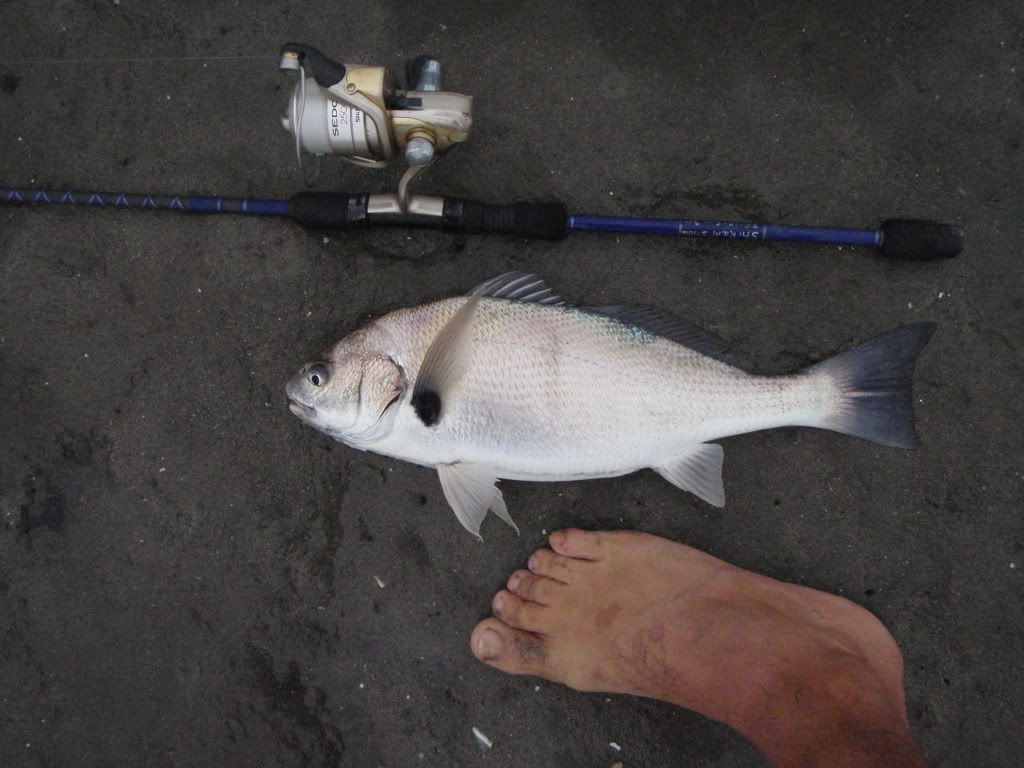 Rebaited and set the rod upagain and went to work making more GS. About 10 min later and ZZZZZZZZZ
Another spotfin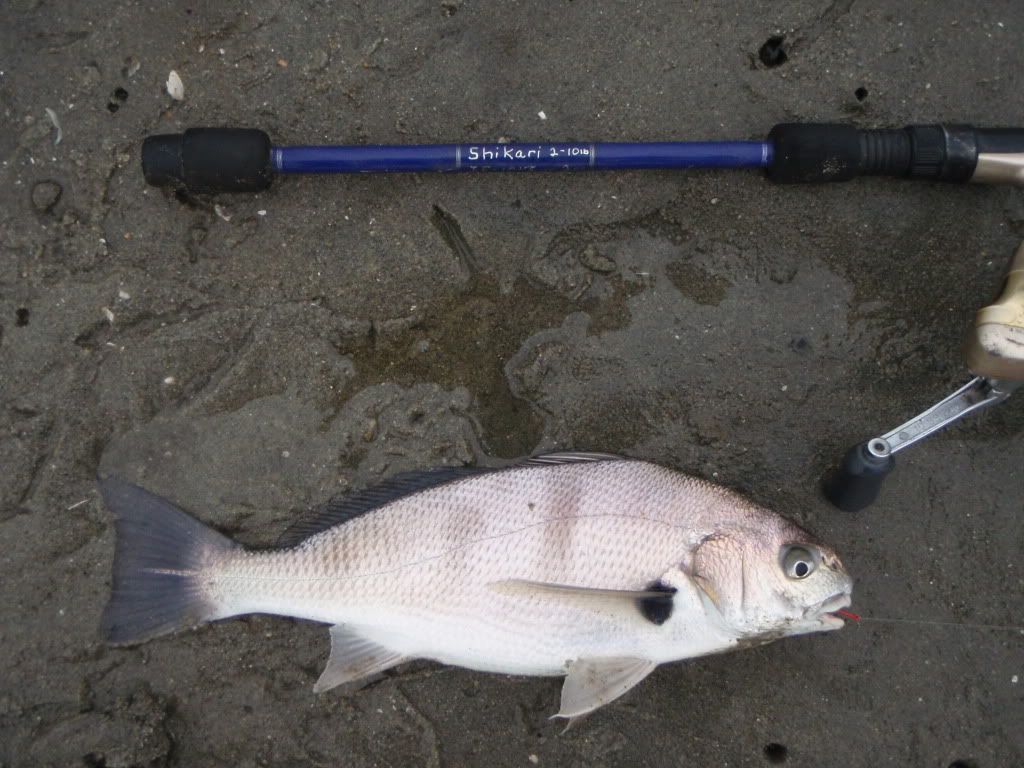 Sweet start to the day considering I was planning on hitting the beach not the bay. Setup the rod again and a bit later it was bit again. turned out to be a huge perch.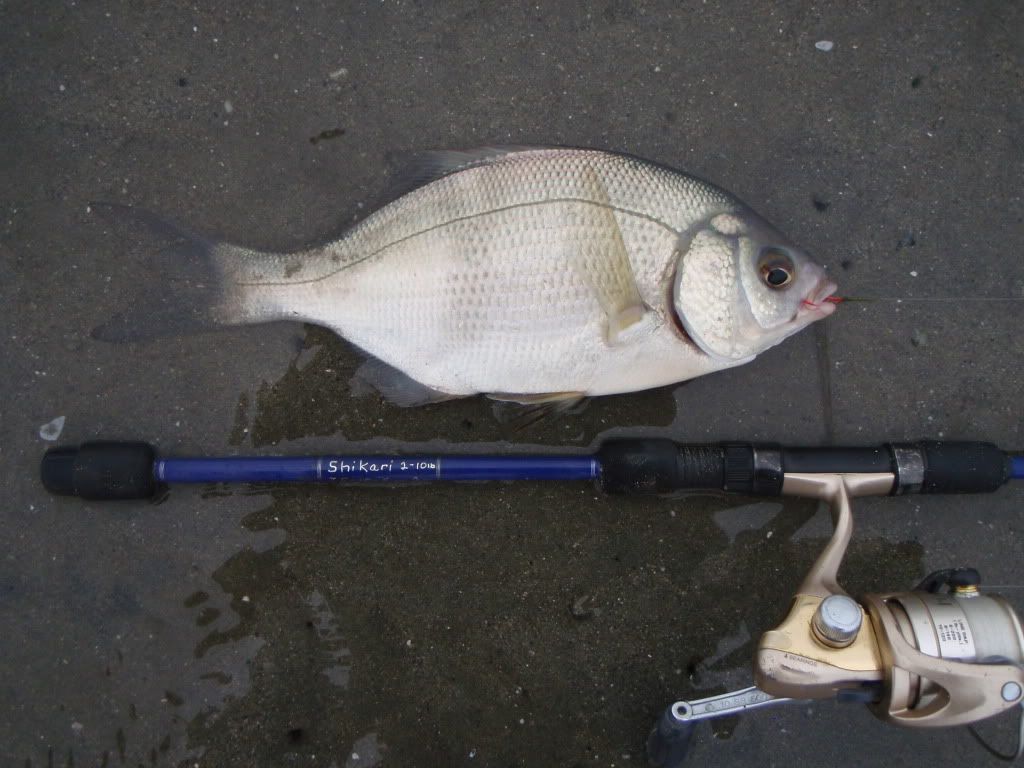 Got this nice turbot before leaving for the beach.
Left the bay and headed for a nice section of beach that I herd had a wide open bite happening on it. Got there about 9am and the tip was true. Wide open YFC with some decent Barred surf perch and corbs mixed in. Here's a few pics of the action on the beach.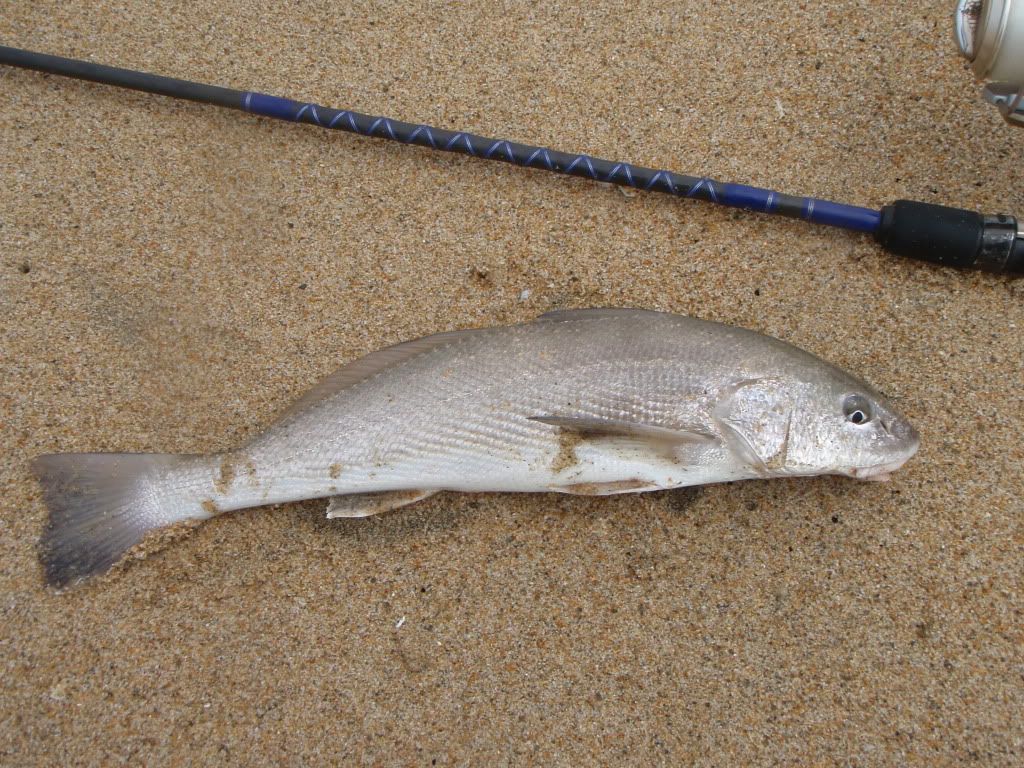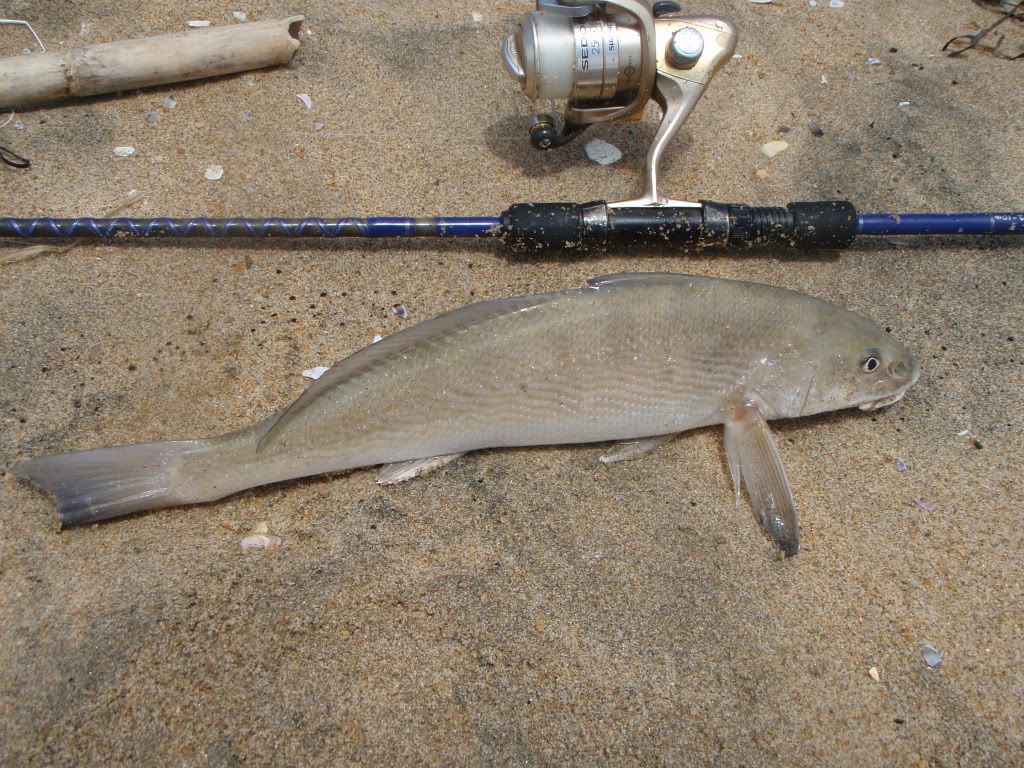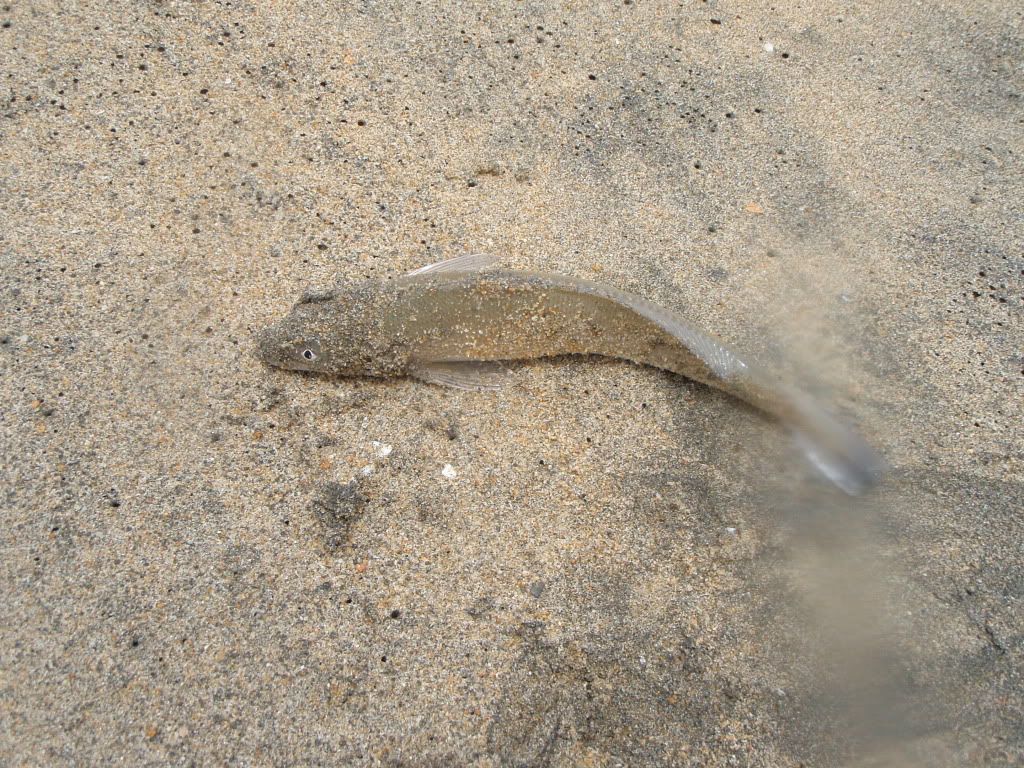 Total for the beach where stupid
30+ YFC from 5 to 14"
15 BSP from 4 to 10"
6 Corbs from mini to 16"
1 walley perch
All caught on the 10' Shikari noodle rod, 4lb main, 1/4 ounce slider, 4lb fluro, #6 owner red mosquito hook and GS and SC for bait.
Saw a couple big corbs in the skinny but no bitters there for me. Everything I caught was on the outside sandbars. Conditions where sweet today too, overcast skys, 2 to 3' surf, clean warm water, little to no wind.
Go get'em , they're biting good!!!!!