22 April 2011, 01:07 PM
UnReel
backbay corbina and bonus keeper flatty 4-22
Did some scouting around this morning looking for some corbina. Found a couple new and nice spots to try out. First spot didn't produce any corbs but I did see a nice 20" plus model cruise by me. Got ancy and started pitching a swimbait in hopes of catching a nice flatty and about 10 casts in I get bit. Nice battle on 4lb but she was finaly beached.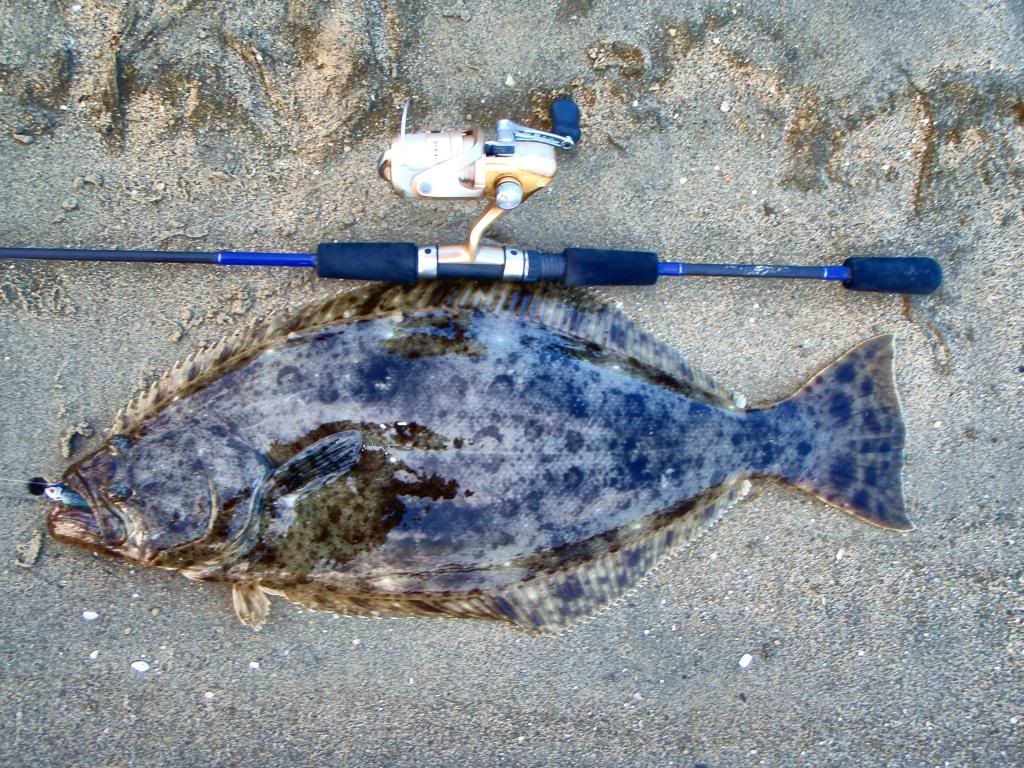 bigger than two foot prints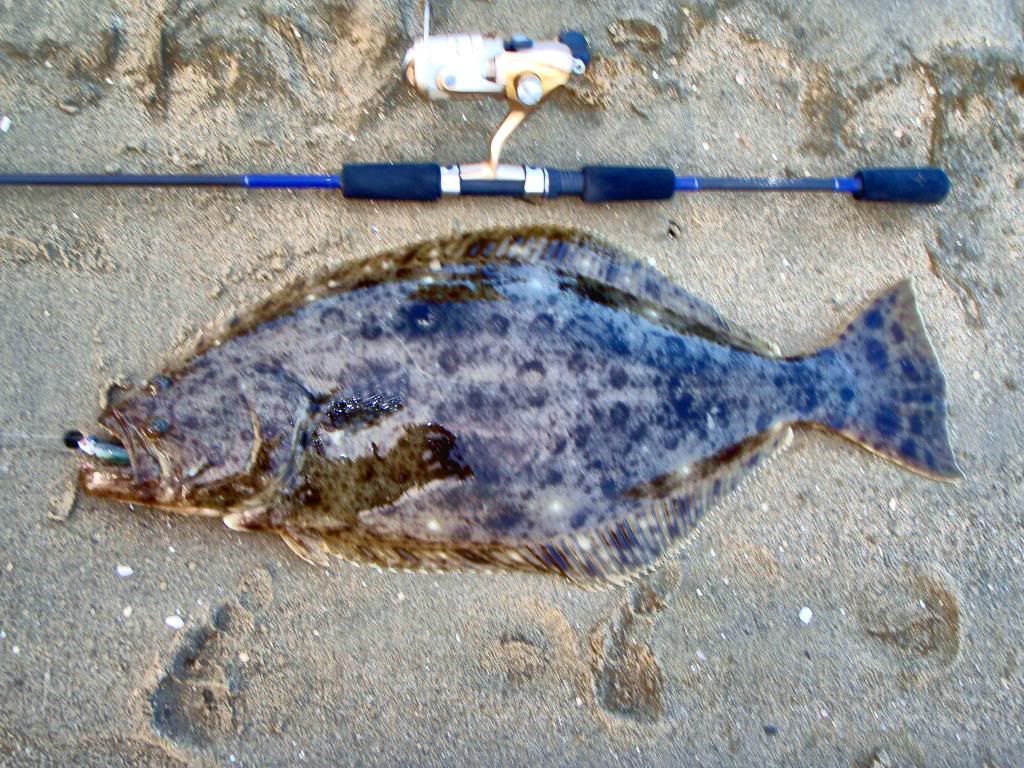 It was about 24 to 25". Couple pics and she was released. Worked the spot for an hr more for notha so I picked up and moved to spot "B". Pitched out a nice GS into some good looking water and about 10 min later I herd the drag singing that sweet sound ZZZZZZZZ Grabbed the rod and slowly tried to stop the frieght train. Noodle rod was maxed but I got the fish turned and while doing so saw it flash, CORB!!!!!! and a nice big dark model one too. Faught way harder and longer than the butt. After what seemed like forever I was finaly able to slide her up on the shore. Killer first corb of the season. About 23 to 24"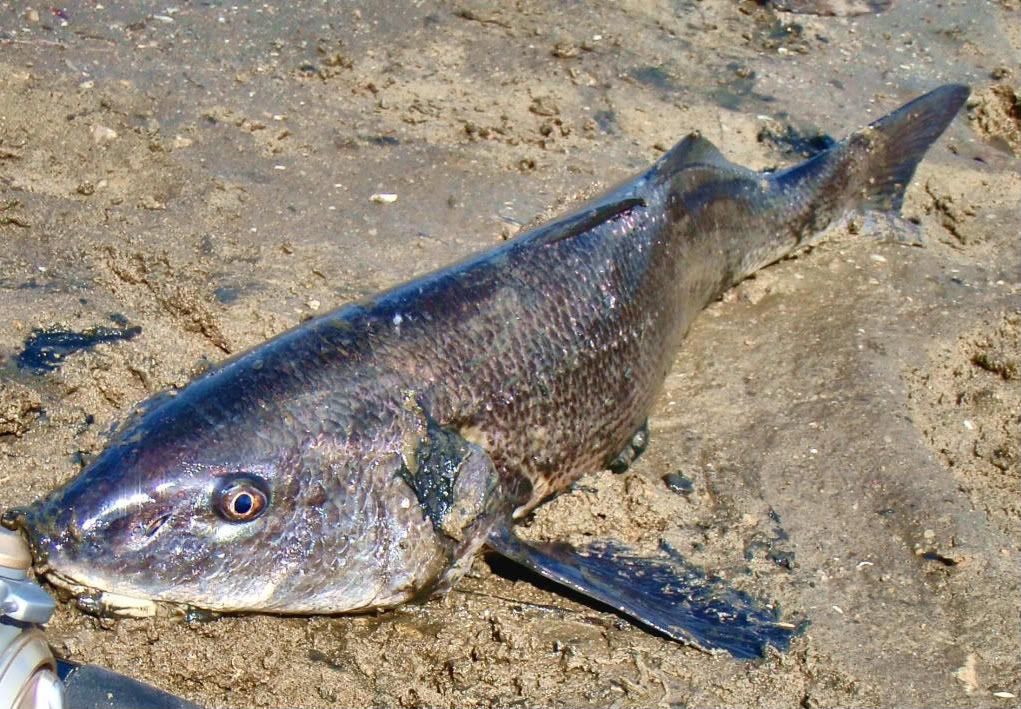 After the pics she was released. About this time a guy with his girl friend or wife and their two kids pull up to fish. They set up and start baiting up with squid. I asked them if they wanted some ghosties and he said sure. Showed him how to hook them and watched as he cast the bait out and then put the rod in the rod holder. I kid you not he was bit in less than 5 min. Rod doubled over and he grabbed it and then the line went slack. He pinched his split shot to tight and it popped right there. Bummed for him but he had a shot. Gave them a dozen ghosties and took off for home stoked to find some corbs and actualy catch a good first one of the year as well as a keeper butt for my first shore caught butt of the year. I'll say it was a "Good Friday"
Tight lines,
B
29 April 2011, 09:02 AM
Chark
Thanks Beta. You know I've never caught one of thse things, strange looking critter, must live in the mud, five apendages, looks like hair or some cilia stuff. Do they have eyes? Can't seem to locate the mouth eiter on the pic. Strange looking thing! (havent ever caught a corvina either) I've got to give that one a try...but that other thing looks darn scary!