10 February 2011, 05:28 AM
UnReel
laguna Niguel Lale report for 2-9-11 still biting
Hit LNL up again yesterday 2-9-11. Pretty full line at the gate in the morning and I think I got in around 6:20am and then went and got my boat rental and headed to the spot. Pretty full on the lake too. Tossed the plastics again for about 45 min and hooked and C@R'd a couple before my buddy Mike (El Capo) called to say he was at the boat dock. Picked up the concrete anchor block and ran over and pick him up. After picking him we ran back over to the area and set back up. Didn't take long for the action to start and we soon C@R'ed a few more fish before Mike got the call that he had to pick up his gal. Off to the dock to drop him off and then back to the spot. Fished the plastics for a while and got a few more fish and then switched to the Owner Mira Shad in Flame and picked off a few more fish. No more trolling on the flats so we where casting the cranks on anchor. About noon time Mike and his gal show up so i ran in and picked them up and all three of us headed to the spot. Little slower for us in the afternoon but we still managed to C@R a few plus take home 12 fish on the stringer. Fun day on the water. Saw a 8 1/4 pounder get caught as well as a 10 to 13 pounder. Some boats around us where on fire and had 17 or 18 fish per guy at around 1 or 2pm. If you wheren't getting bit you where trying to hard as I got 5 fish or more just dipping a white minijig in garlic scent and then dropping it straight down to the bottom and then just laying the rod on the deck while I casted a crank. Thats no brainer fishing right there LOL heres a few pics of the action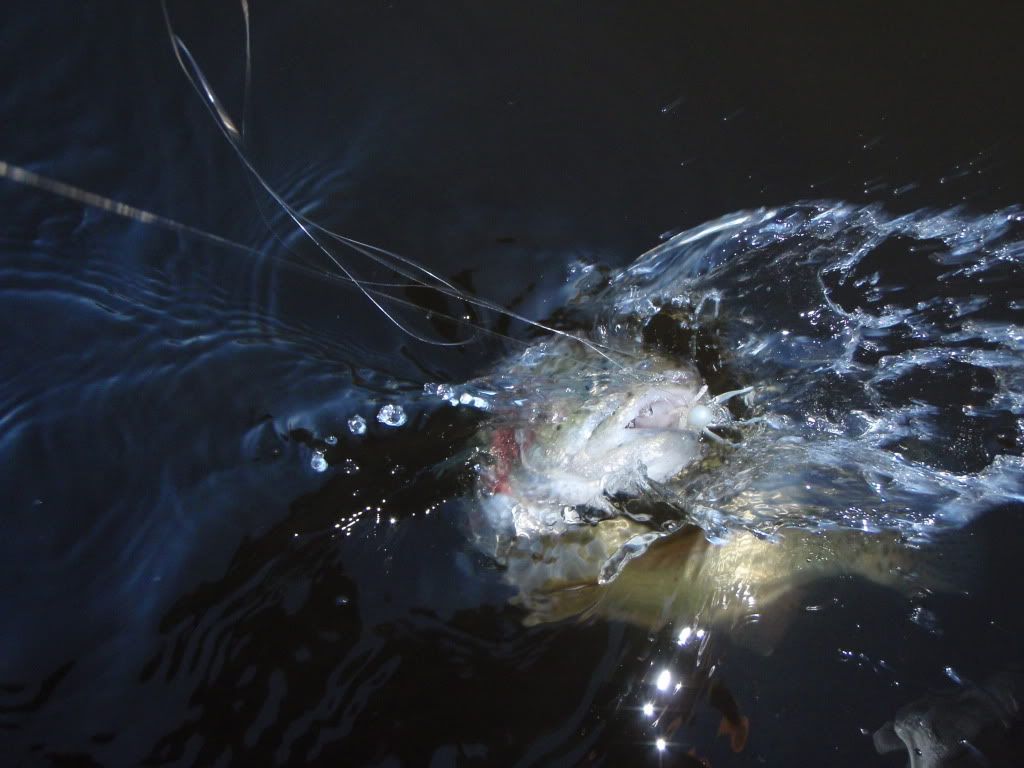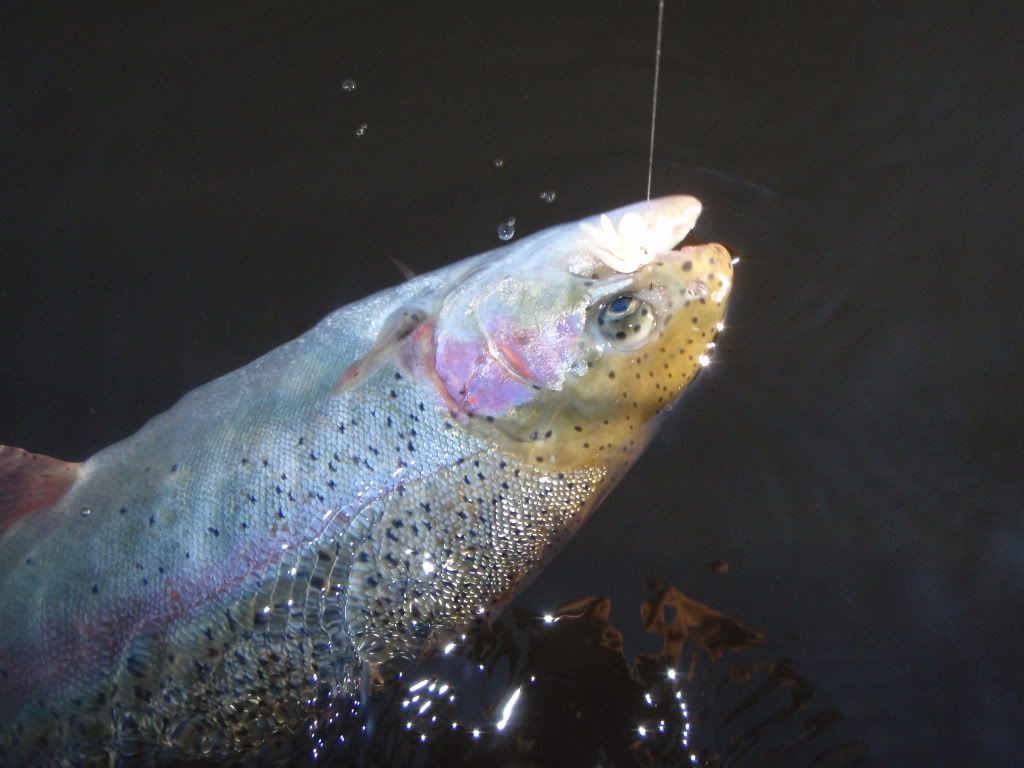 El Capo in the action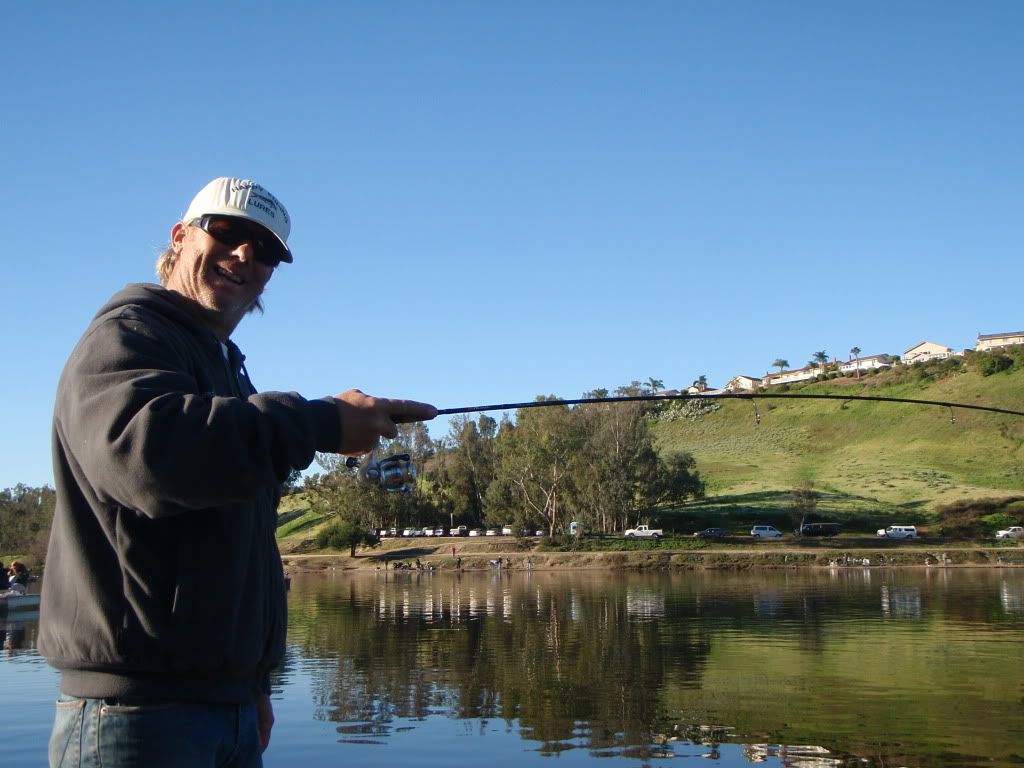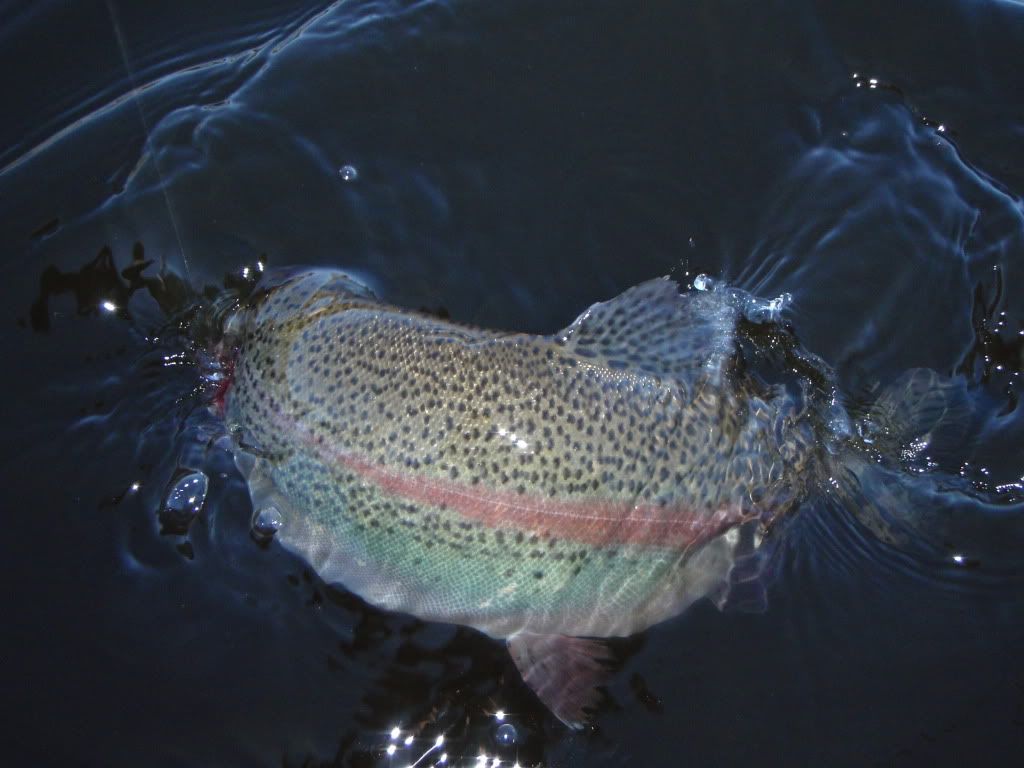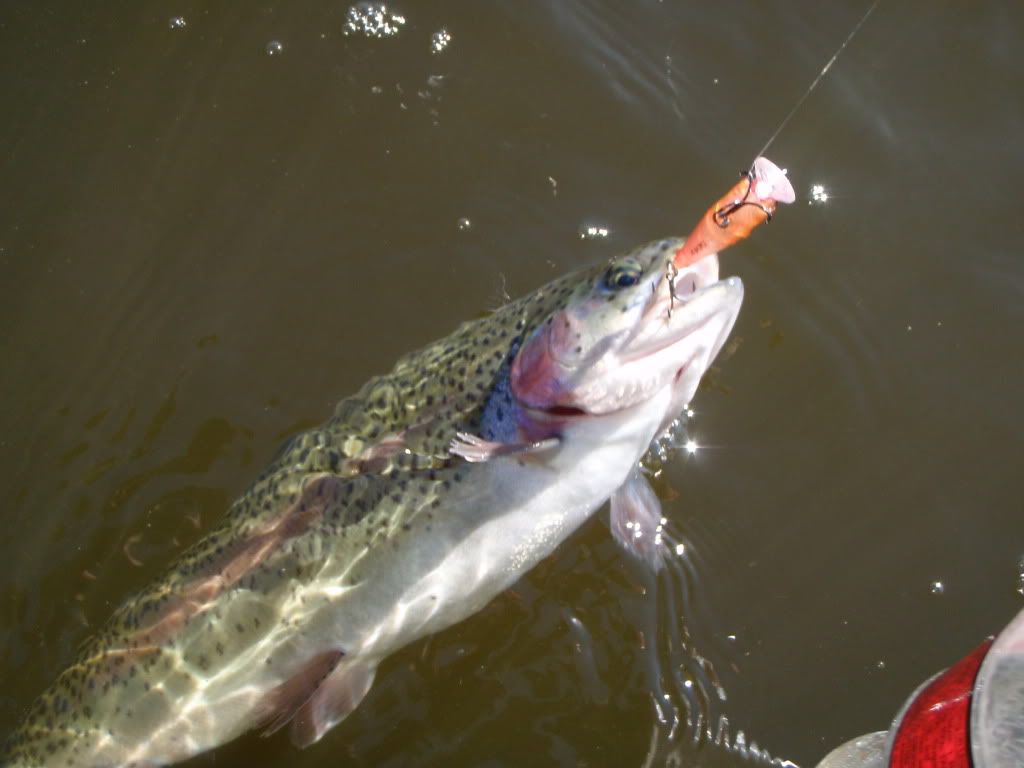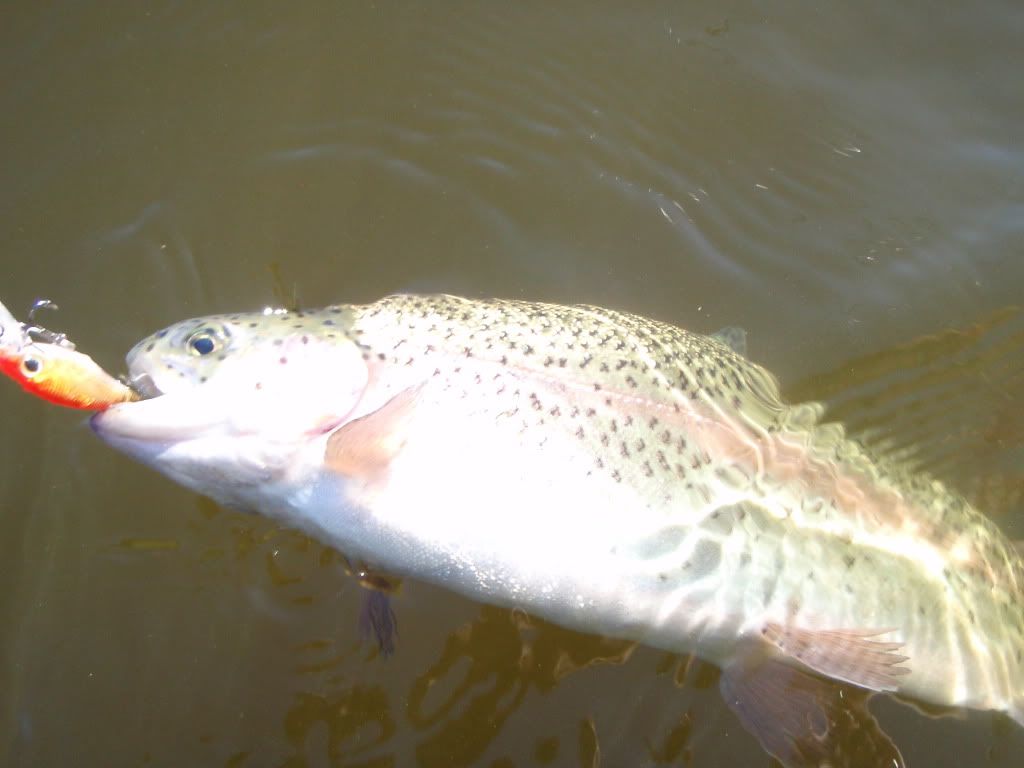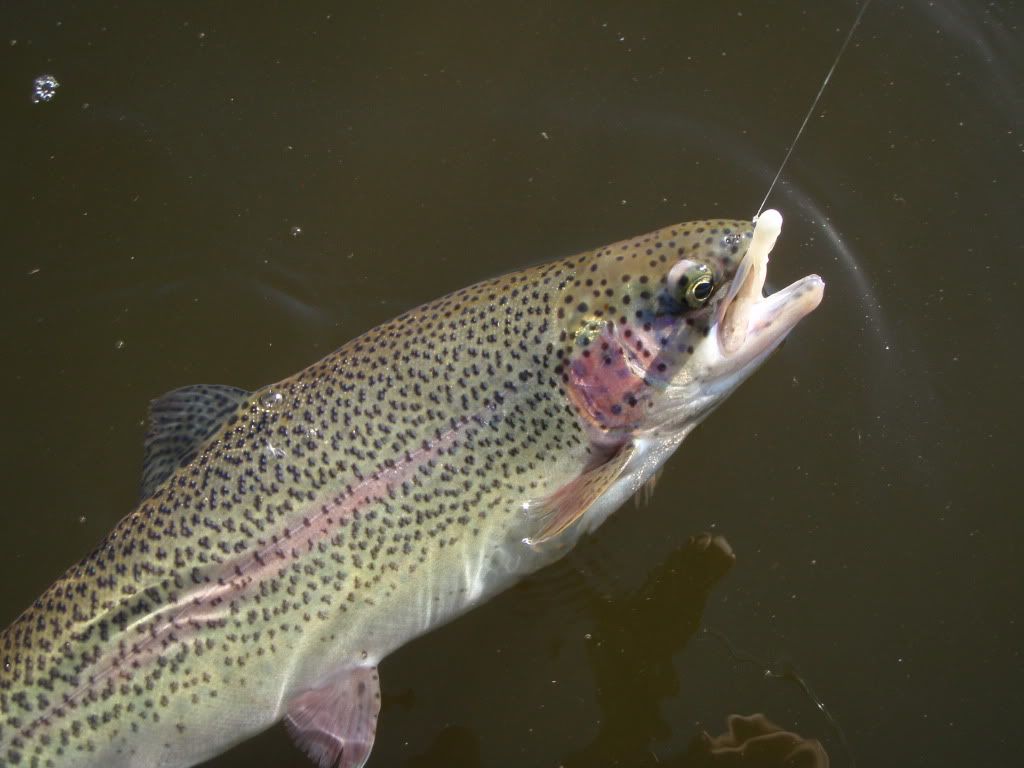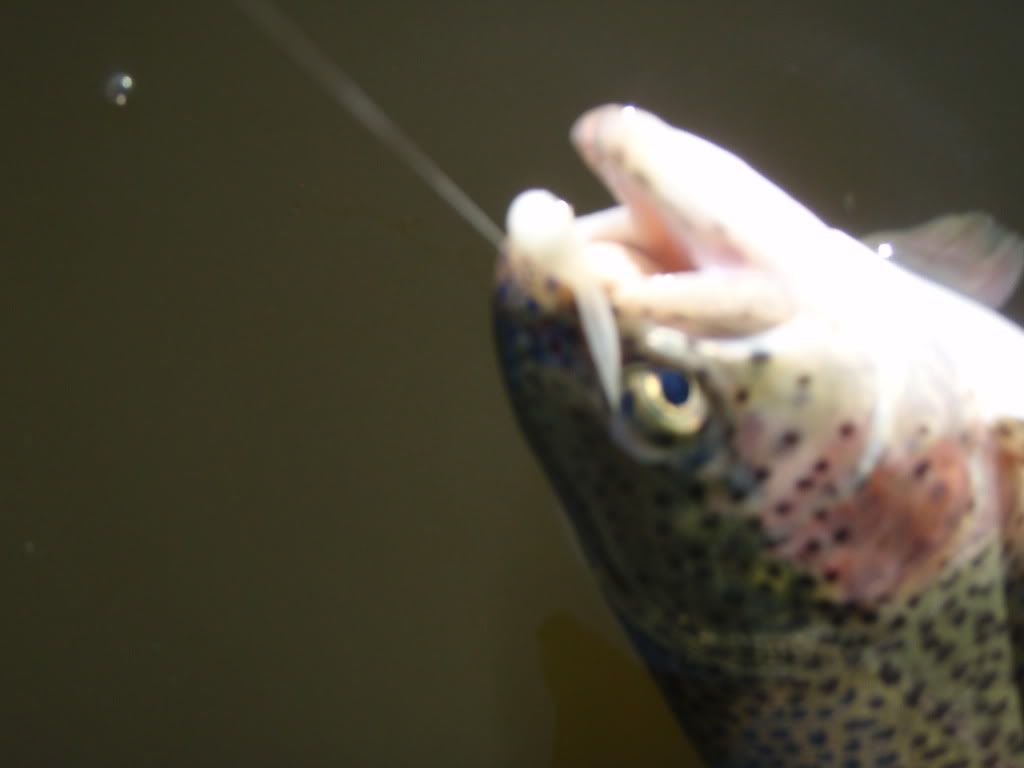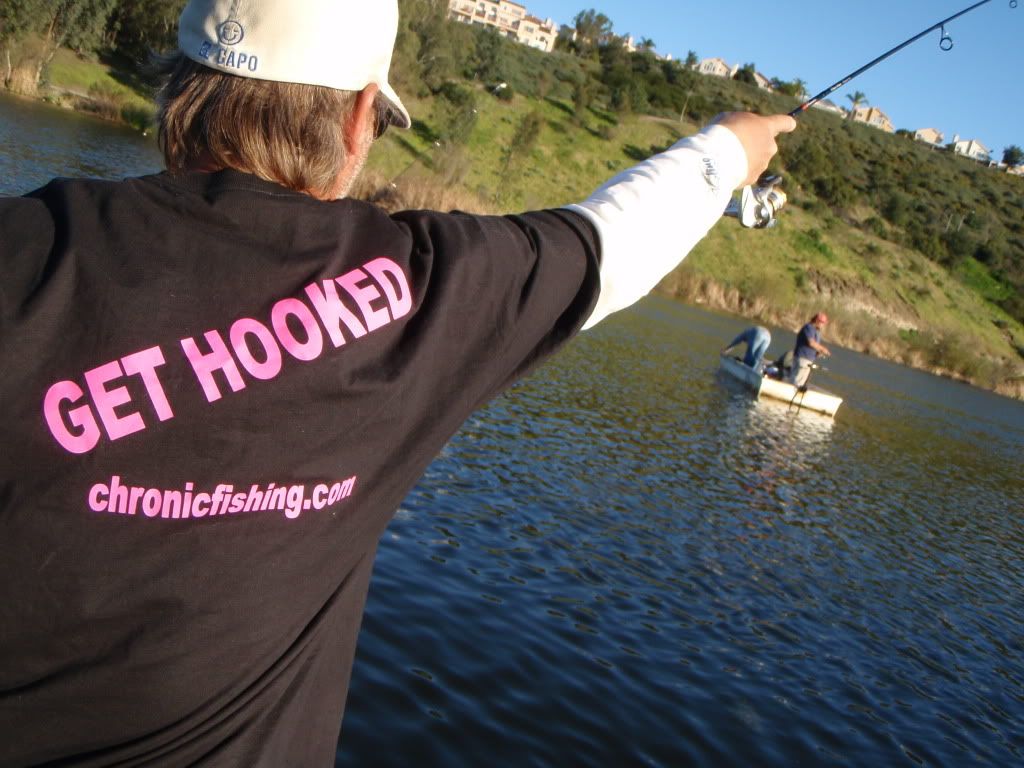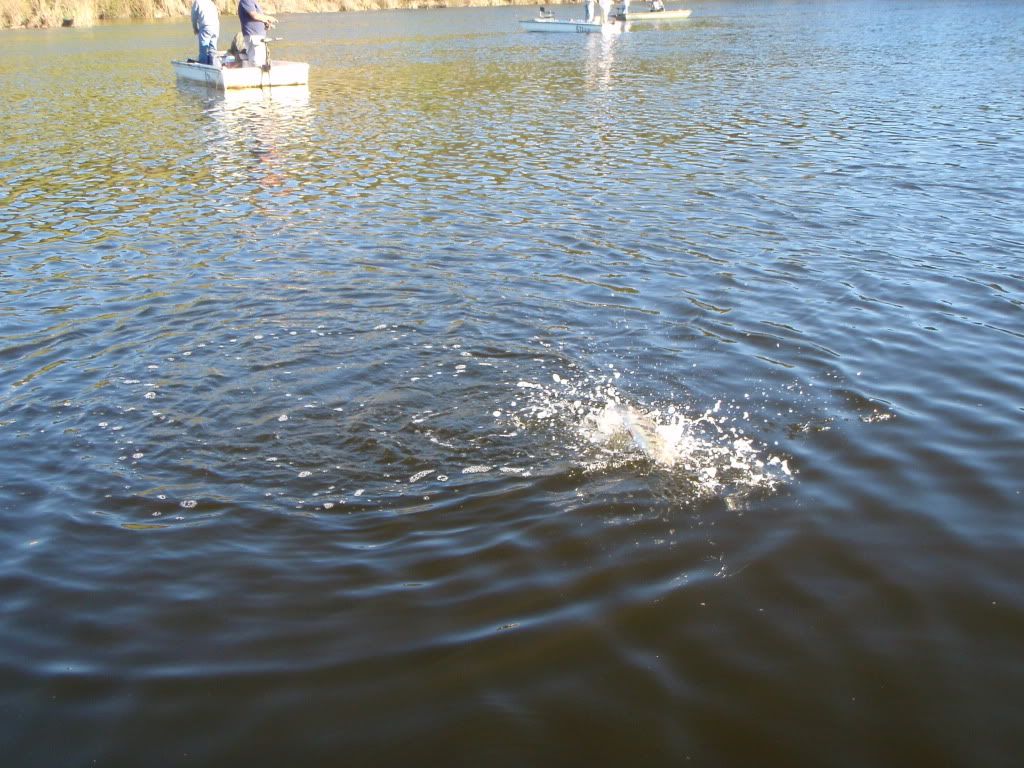 Days carnage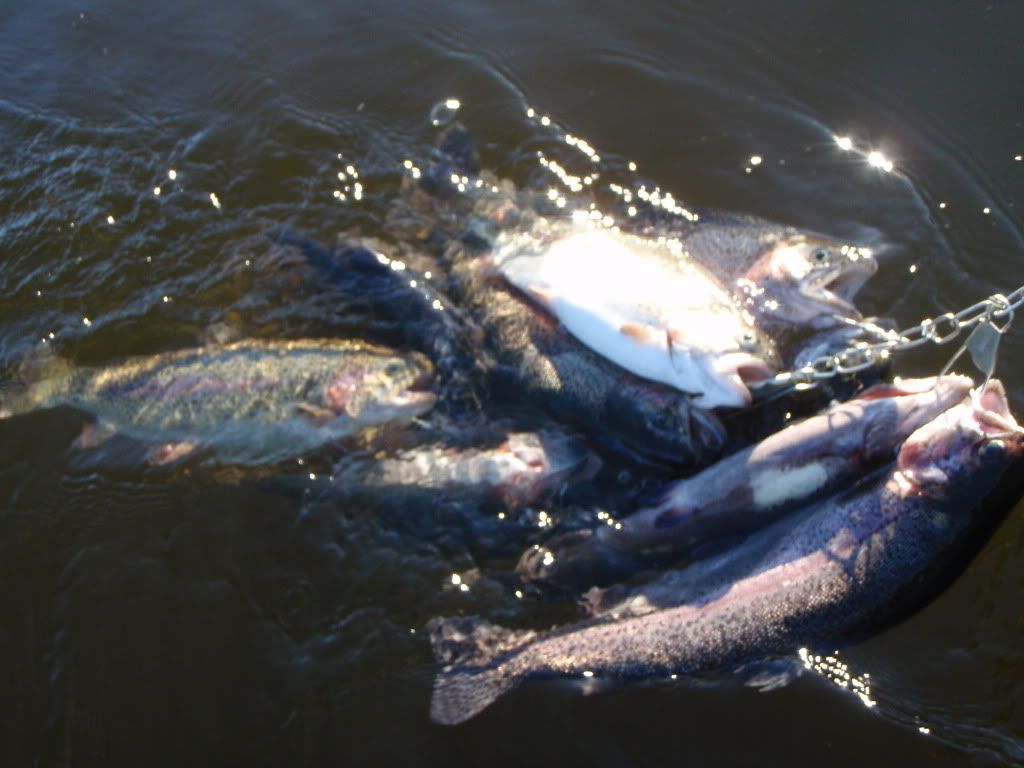 3 short of triple limits and we realy didn't start keeping them untill around noon. Think I was around 12-14 fish for the day.
Had a blast fishing with you and you gal Mike. Hope we can share the rail again soon.
Also, the seabass at Catalina are starting to bite. Few boats got into them yesterday with one boat getting 6 and another getting 14. Mostly 12-20lb stuff but its great to see them biting early. Time to get the kelp cutter rigs, white bucktails, Tady white and glow jigs and your Owner Aki twist hooks ready as IT's TIME!!!!
Tight lines,
B