Won't bore you with the repetitious details.
Visual stimulation is all that's required.
Yes we are happy and yes we are sore
and yes we got our limits.
Keenefish was the hot stick on the boat.
36 anglers catch 34 WSB in 90 min.
Boat: Freedom overnighter. Fishing 5-24-13
25 fluoro, 5/0 hook (118), Squall 15, 15-40 Seeker Blank home built.
Mine on the right, 32lb 6 oz.
Keenfish on the left 31 lb
all WSB 25 to 35 lbs.
Walt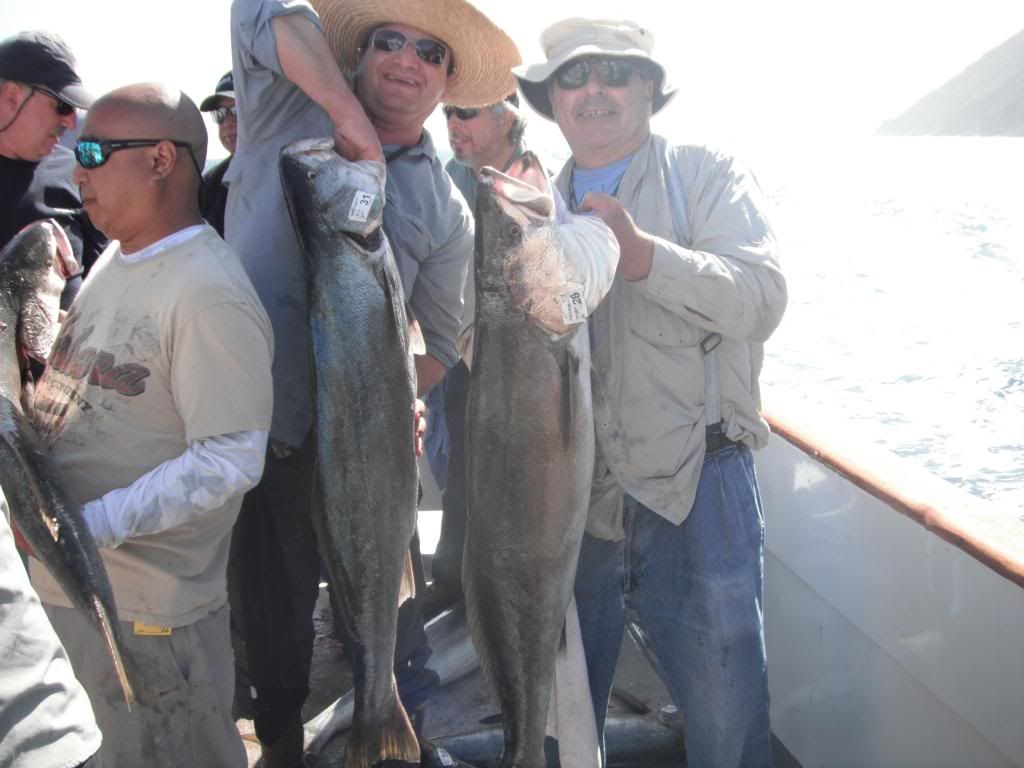 Along the way a nice 23 lb Halibut gets the hook.
This only shows about half the total WSB we caught.