Sometimes you get'um sometimes you don't on day and a half trips.
This time we got'um and I mean we got'um good.
I personally came back with 100 lbs of filets. Lost count
of my catch on the boat so the total is given in pounds. Mostly
Yellow Fin Tuna and Blue Fin Tuna, Dorado and a few small rat Yellowtails.
On one stop I camped out on the bow and while the guys at the stern were
catching Skip Jacks and YFT I caught 3 BF from 25 to 32 lbs.
No matter where we went or what we did
It was wide open. 4 anglers scored yellow fin tuna 50 lb range. One guy
was on his YFT for an hour. (25 lb line) . The bite was so hot at one stop
I started using my 30 lb. rig with great success. They were hitting everything.
For the first time ever my fish cleaning bill was $100.00 and with that I was a contender
for most tonnage. Was not fortunate to score one the slug YFT's . so
jackpot dreaming was a fantasy. Most all of the tuna were in the 15/20 pound range.
Except for the short stint with my 30 rig most of my catches came on a Squall 15, 20lb Blackwater
fluorocarbon with a 2/0 hook. Even caught tuna on my 15 rig, just for
fun you understand. Had a toe to fin battle with the 32 lb B/F was on that
fish for 20 min. You loose crank in ability using the 20 but your fish count is improved.
Perfect weather, great food and bunks. Can highly recommend fishing the
Pacific Voyager. The crew was outstanding, I think we only lost 1 or 2 fish due
to the inevitable tangles.
BTW , I love my Squall 15 I purchased from Charkbait John at the Fred Hall Show.
It cast sardines a mile and was more then able to handle fish over 30#.
Walt
So…….. for your visual enjoyment:
Is that monofiliment or is that a bungee cord you are fishing with ???
Some guys were fishing with 50 lb and thier light rig was a 30 lb set up.
They caught fish while the bit was hot but after it cooled down they
could not catch a cold.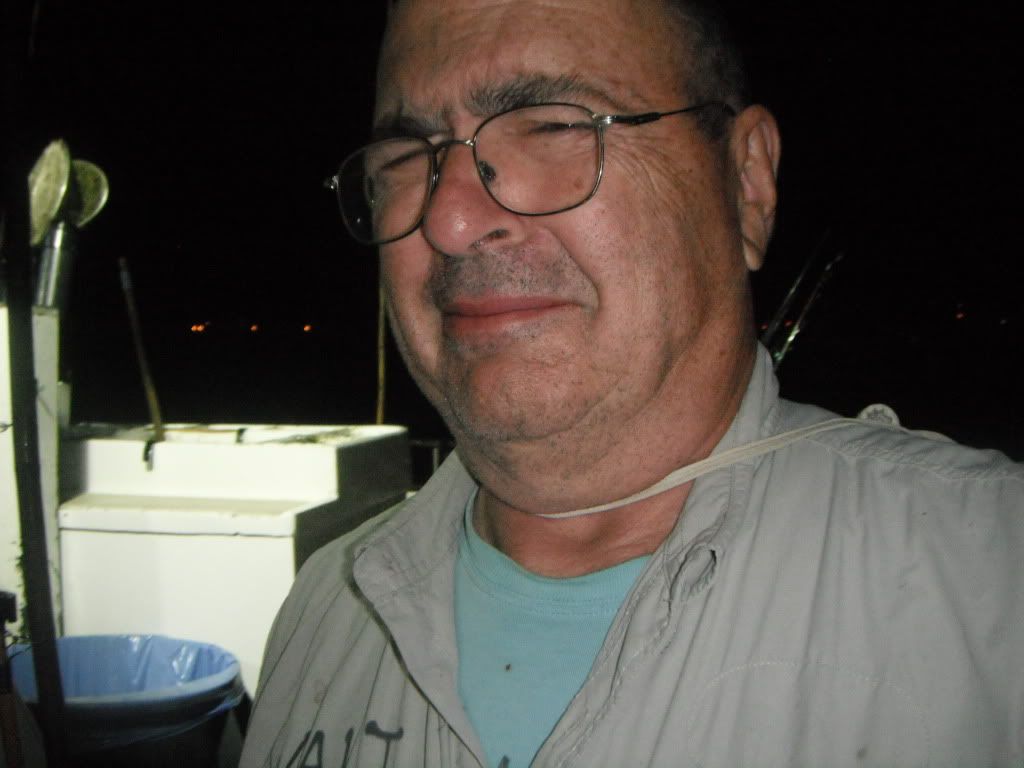 My 32 lb Blue Fin that kicked me hard.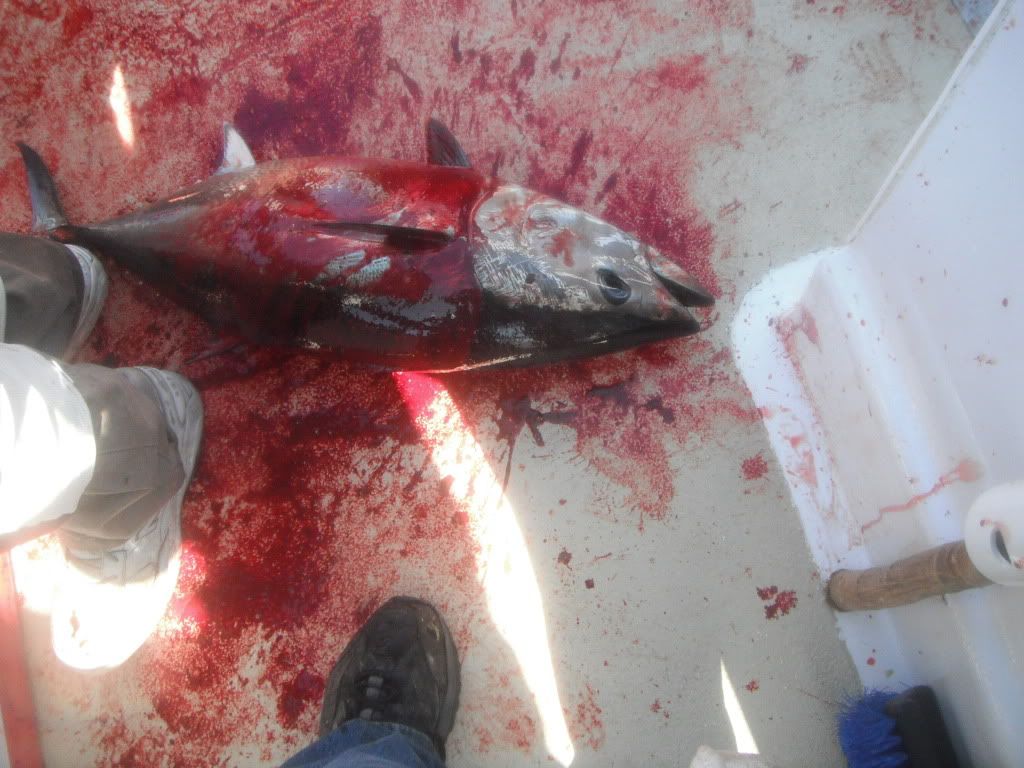 This is a great boat to fish.
More of the carnage.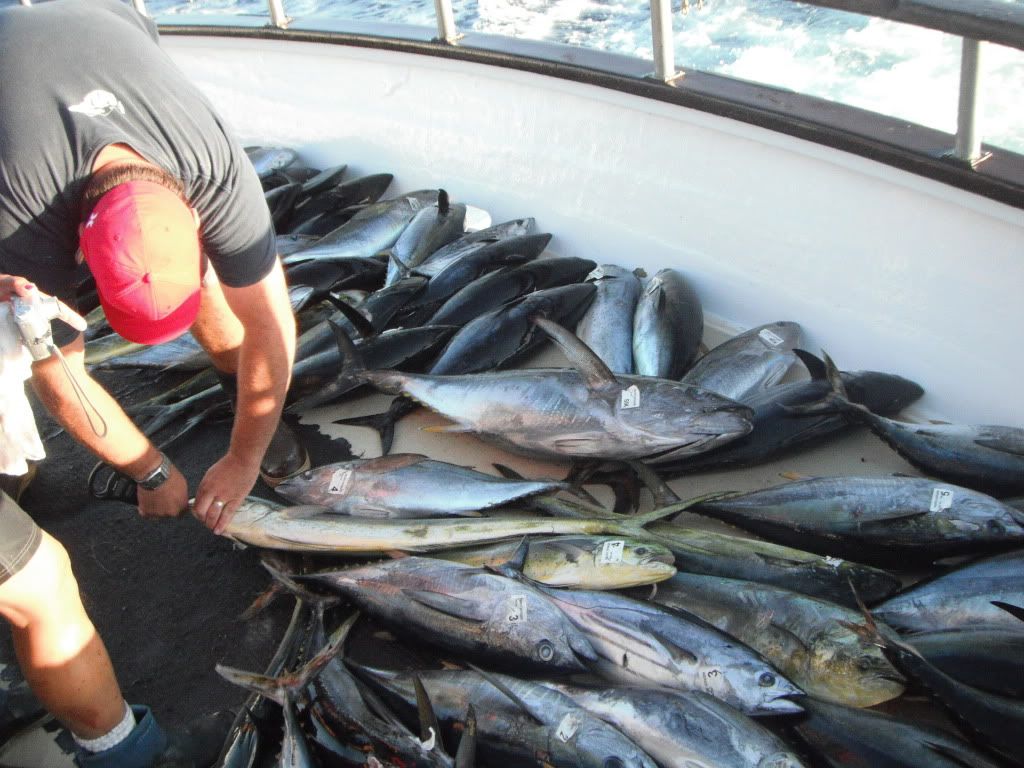 Just before docking we empty the refrigerated fish hold.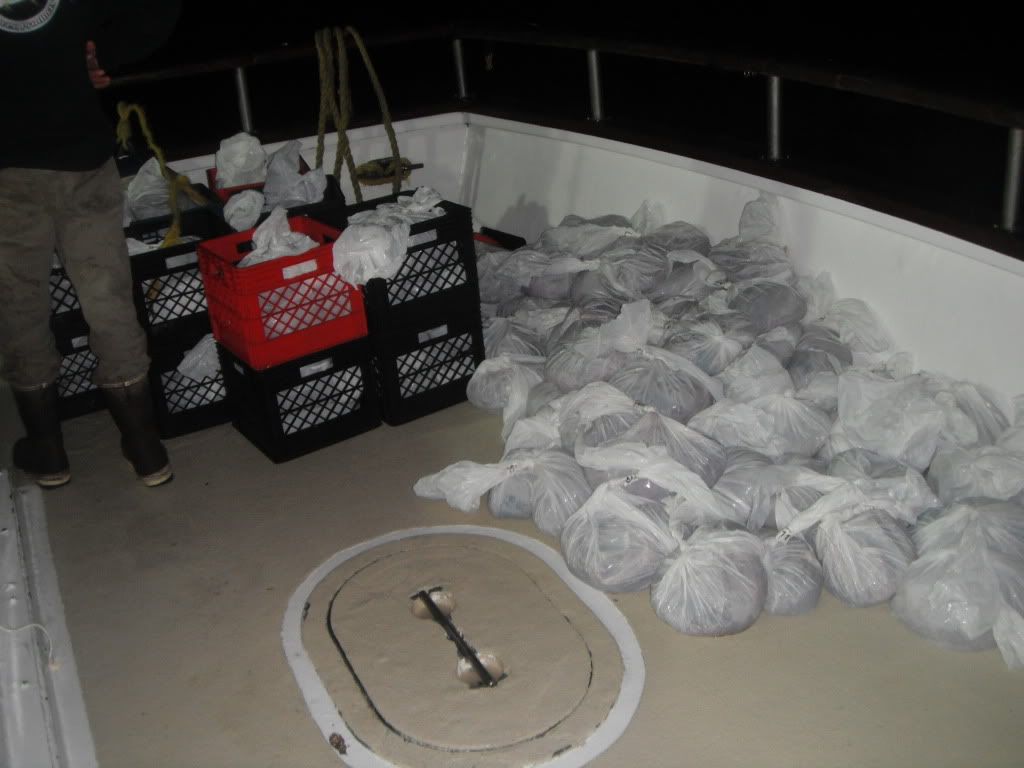 I could not lift this cooler so I had to ask for help.
This message has been edited. Last edited by: Walt,