I've managed a few trips between weather windows and fish bites but it seemed I used all my mojo last year and this year it seemed the weather and fish gods put a black cloud over my head but after going 0-4 on local trips and 0-1 at Cat I finaly filled my wsb dues card and got into the right spot at the right time. Launched yesterday night at Davies around 9:30pm and then hit LBBC and Nacho around 10:30 but no lights where on and no return calls on the vhf. Damn !!! then the San Pedro Bait Barge returned my hail and said he was up and had squid. Sweet!!! made the run and got a sweet scoop from the guy and thanked him for his time and the call on the radio. After getting baited up I made the run across the channel to Cat. Got to the area at 1:30am and meetered around for some squid and found a wad in 80' and set up on it. Dropped down one rod with a 3oz white and glow ProFishCo. bucktail,onerod with a tady TLC and two others with slidding sinker rigs on them and then put out the 400w underwater light Dean made for me and in no time had squid under the boat. Made about a 1/2 scoop while killing time waiting for a bite and finaly gave up on the bait making at 5am and put the gear away and just as I was finishing up I see the rod with the bucktail on it double over. Grabbed the rod and reeled down on the fish and I was on ZZ ZZZ ZZ and ping twing twang was the sound the straight 65 spectra made as the c-bass tried to get away under a buttoned down drag. Shortly a nice 35-40lb class c-bass hit the deck.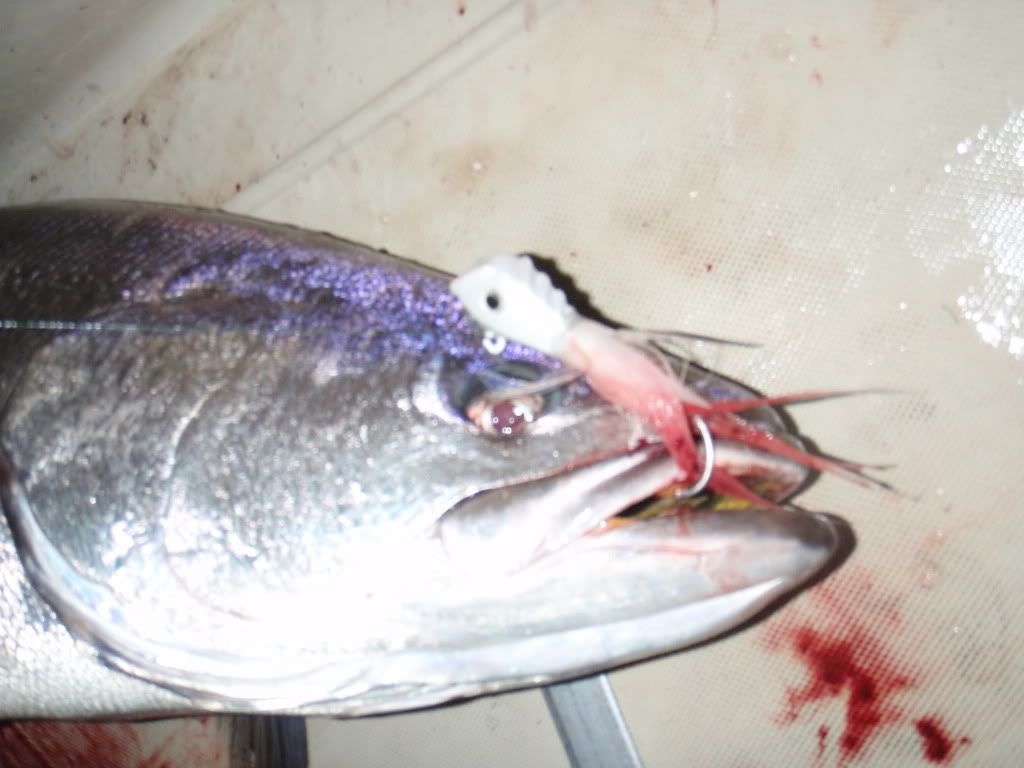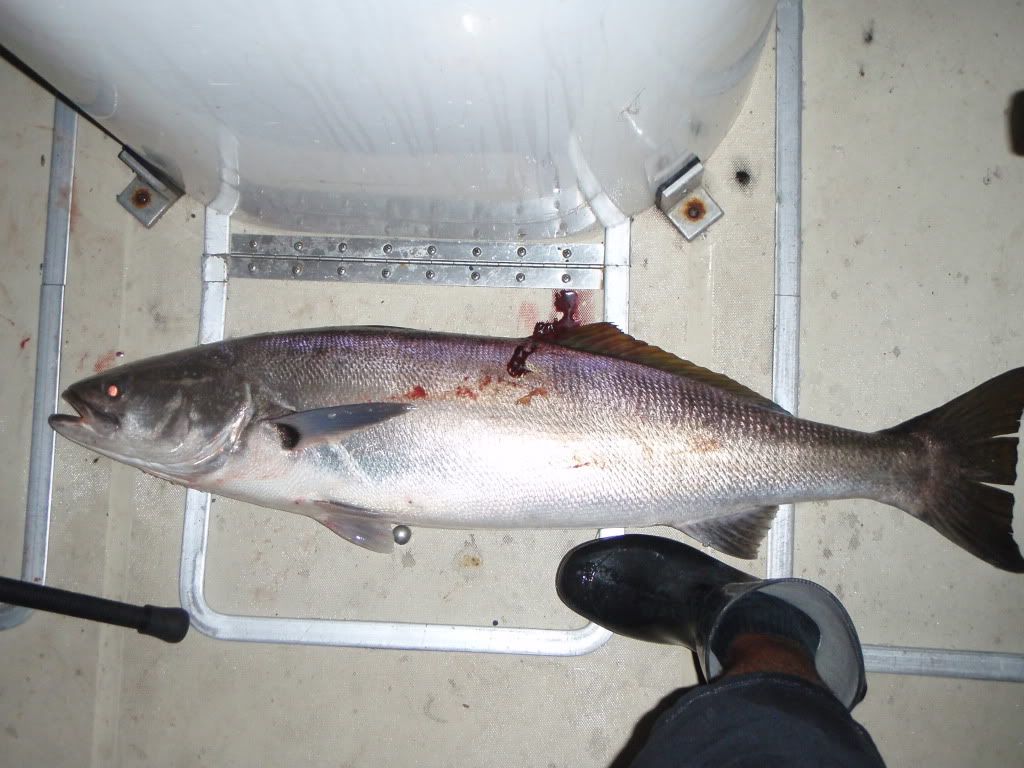 Got the fish in the kill box and redropped all the rods. About 15 to 20 min later I see batch of fish on the FF right on the bottom and then my rod with the tady TLC goes bendo big time. Grabbed the rod and it was tugo war time. Felt like a beter fish and it was. A beauty 45lb class seabass was soon on the deck.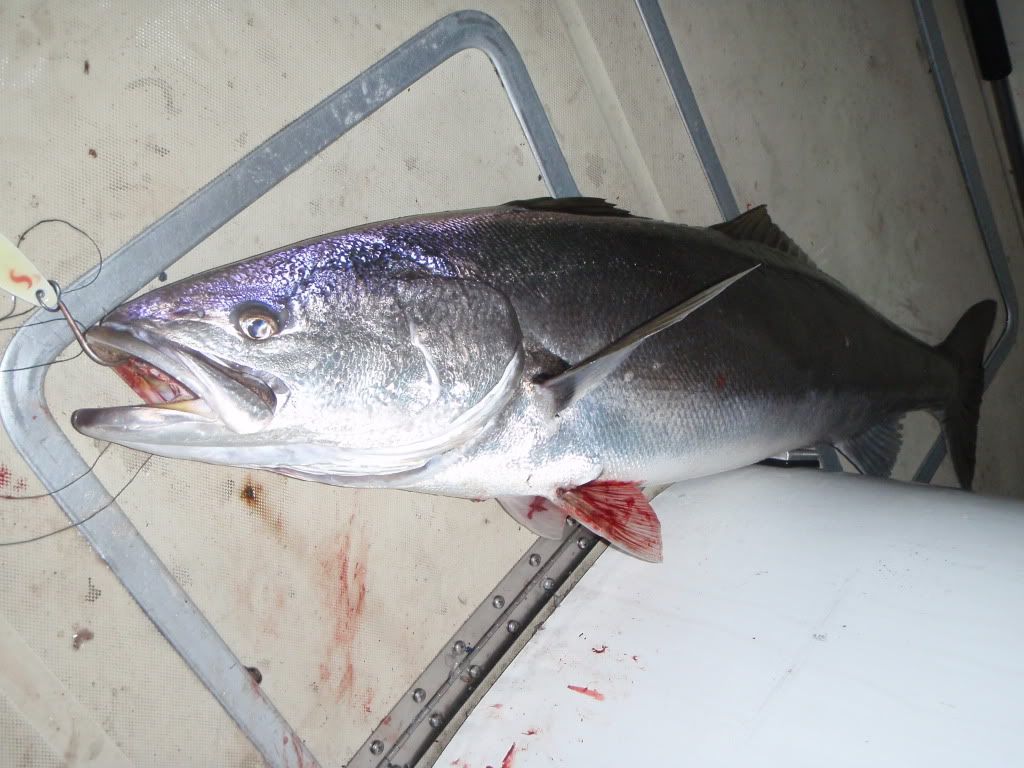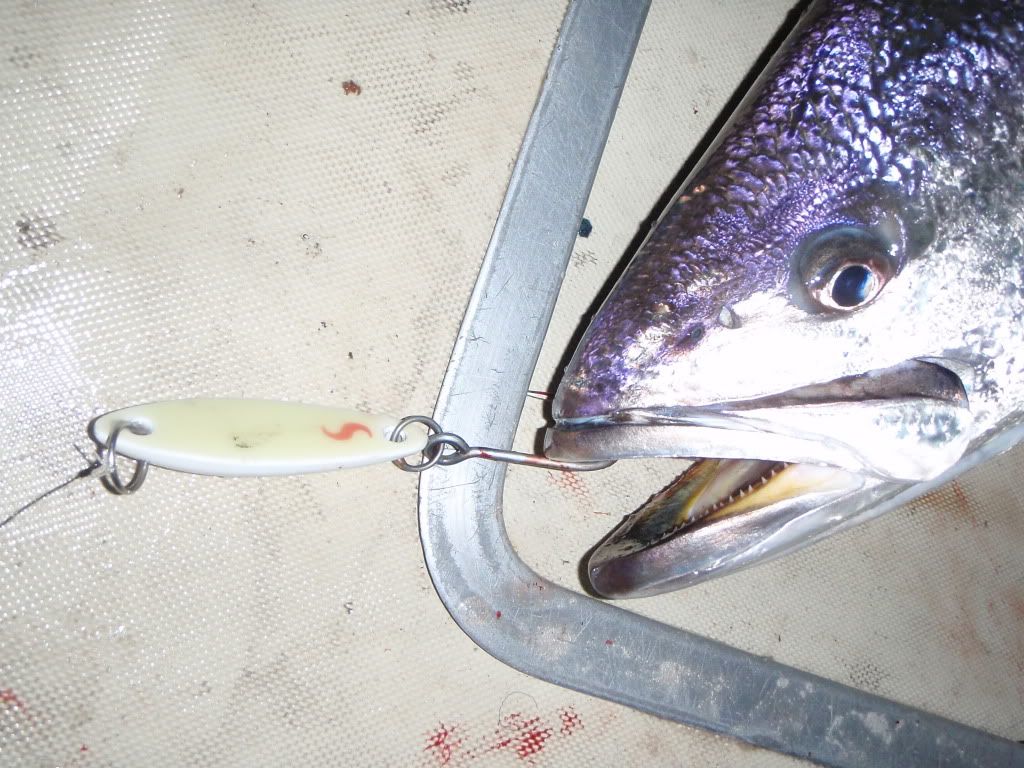 Couldn't believe i had two in the hold and it was only 5:45am. Hoping to get my third fish for my first ever three fish limit I redropped all the rods again. At 6am the mid depth slidding sinker rig goes bendo and another tug o war began. Didn't take long to wrestle the 35lb class fish to the boat and by 6:20am I had three on the deck and was on my way home.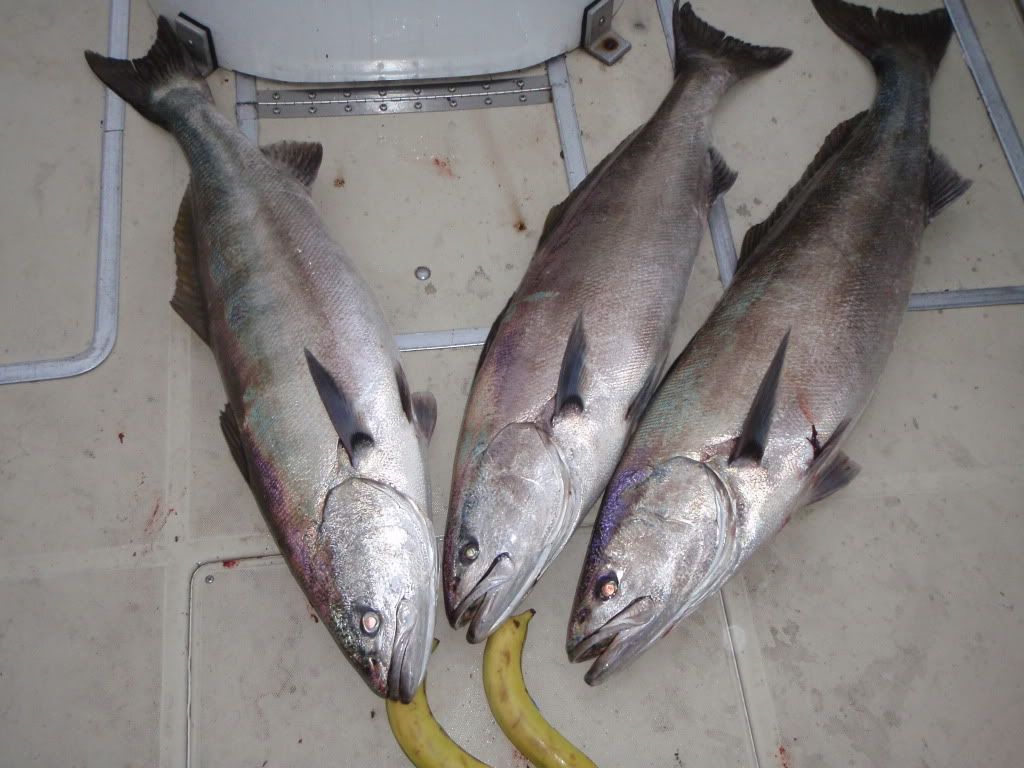 Sweet trip forsure and one I'll remember for some time. Bite seemed to start at around 4 to 4:30am and seemed to be picking up when I left as I saw a few hookups on boats around me. Also, conditions where little to no wind, 1 to 2' swell and overcast at night and thru the morning with grease like conditions for the return trip home.
tight lines,
B