Well I was told a long time ago that its easier to keep a streak alive than it is to start a new one so with that in the memory bank I could barley sleep this morning. I had corbs on the brain and finaly at 5am and decided to get up and round up the last of my GS and look around some more. Conditions where less than ideal when I left, dark clowds with scatered showers and a decent amound of wind. Was the same when I got to the sand but what the heck, fish dont care they're wet all ready LOL.
First cast and bam I'm on, YFC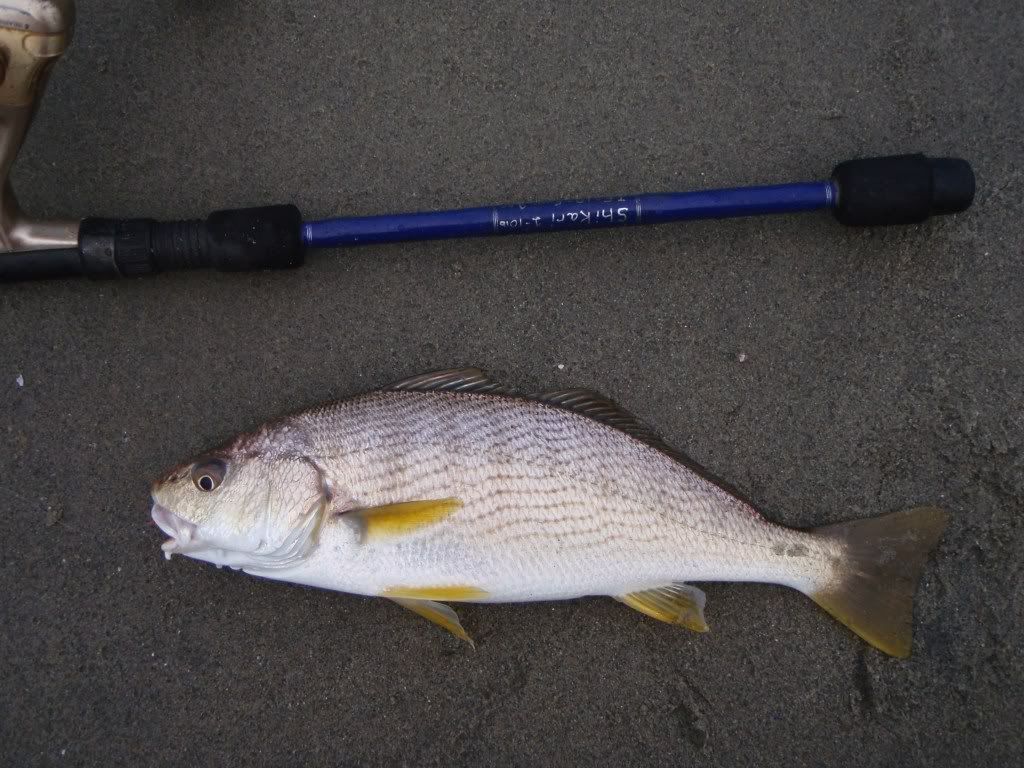 Couple cast later and tap tap tap and hookup, what the ??? a perch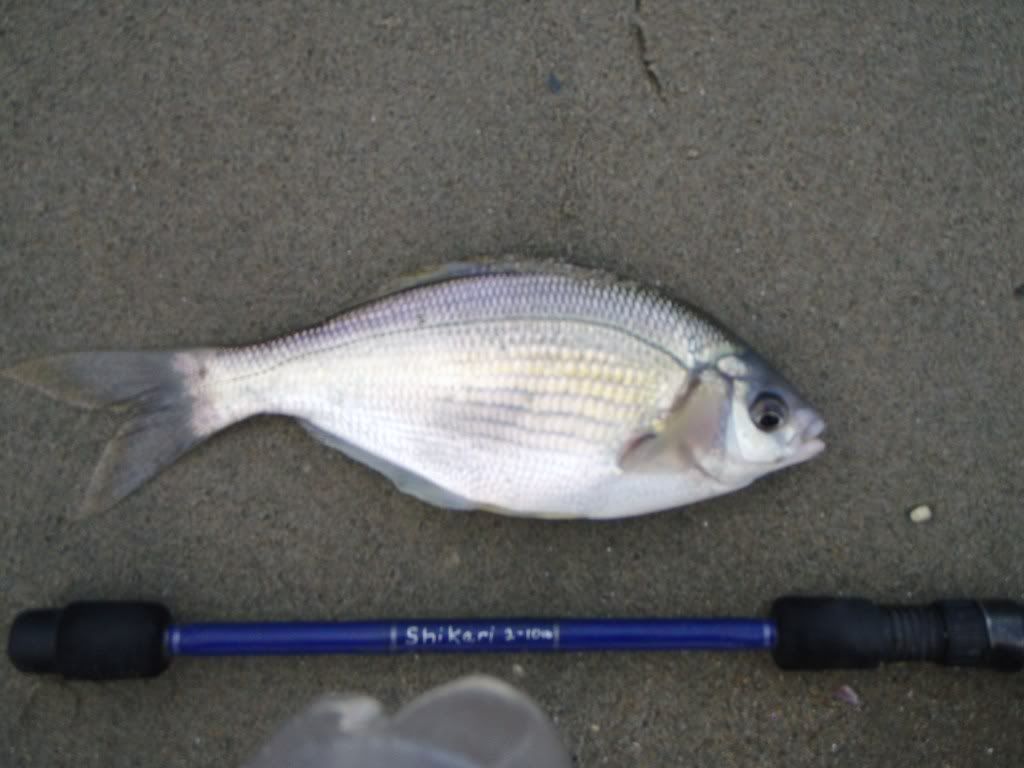 A few cast later and I feel a familiar bite and then ZZZZZZZZZZZZ,right kind and a decent model corb. About 20 to 22"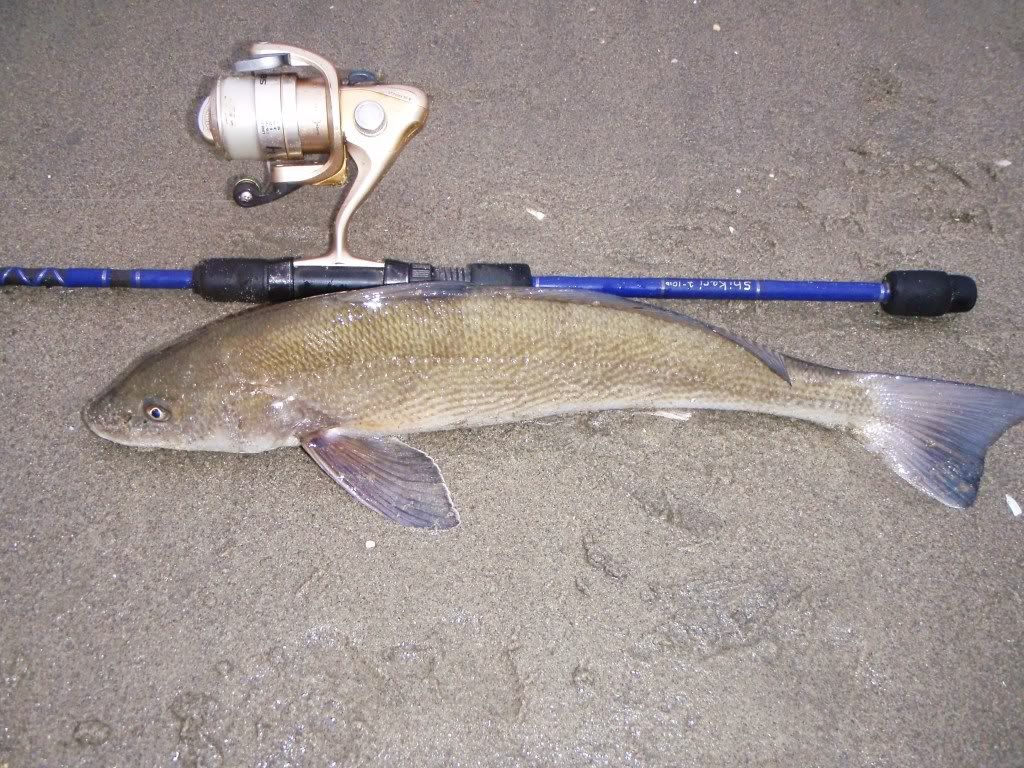 About 20 min later tap tap and ZZZZZZZ off to the races again and another big corb hits the sand, again about 20 to 22"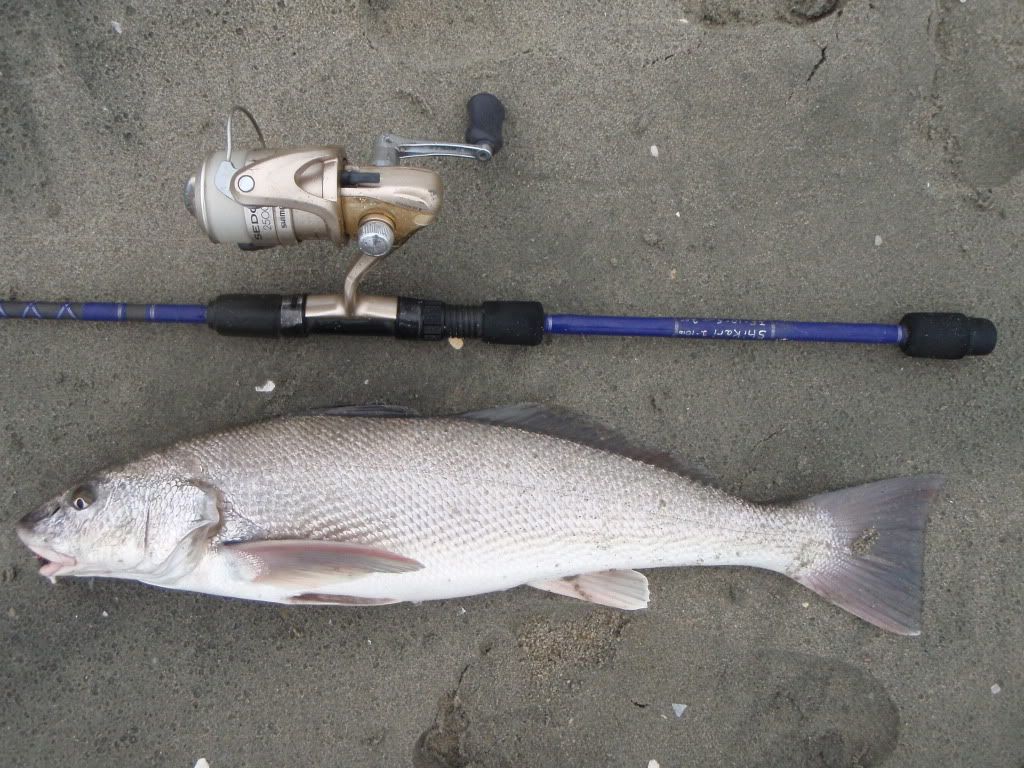 Didn't think it would get much better as it was now about the top of the tide but nobody told the fish. Got a nice solid bite and set the hook and it didn't move
Stayed like that with a back and forth tug o war for about 15 min and finaly I see color, butt!!!!!!! and a keeper. Couple hair raising moments in the skinny but she hit the sand. about 24" or so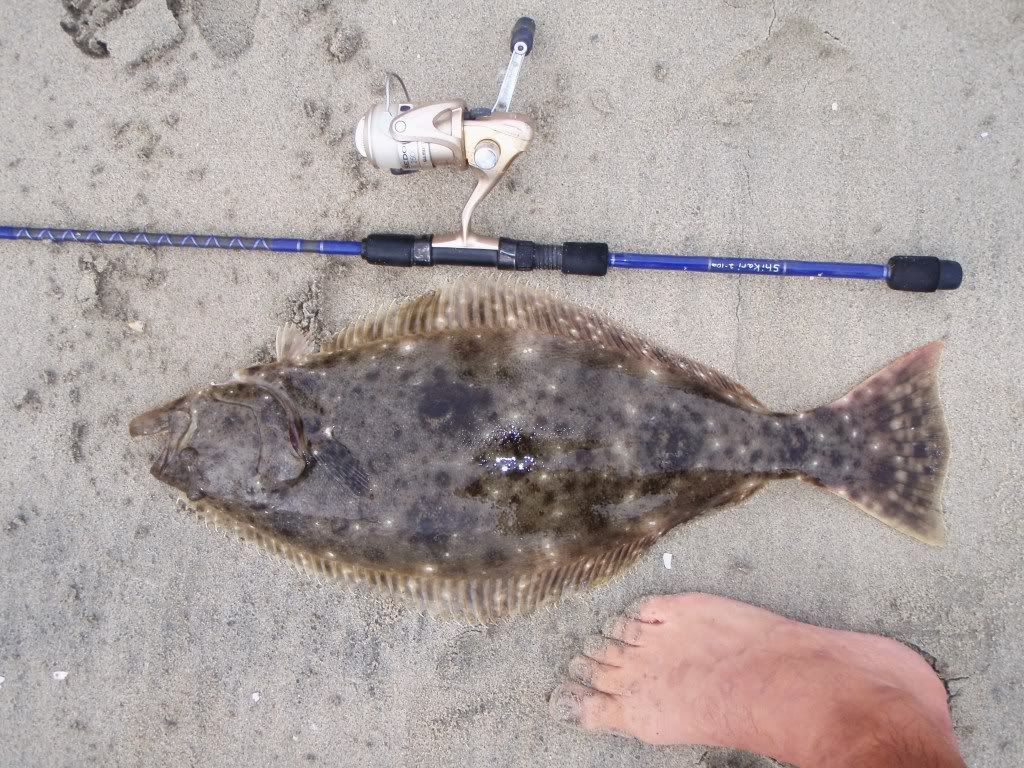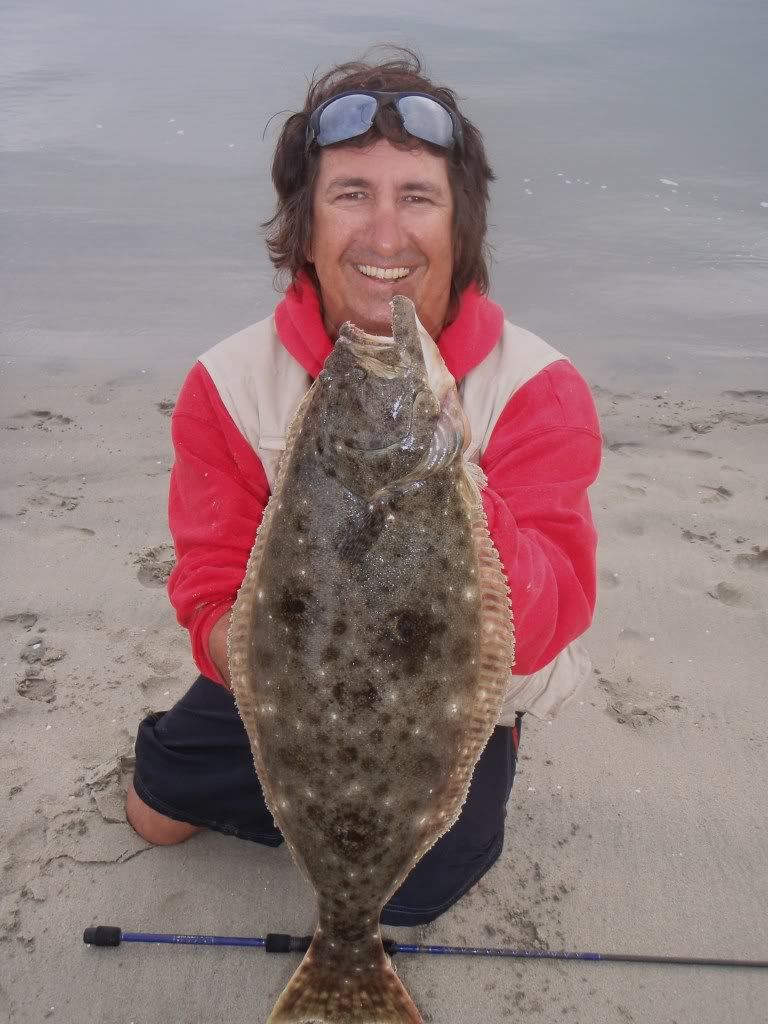 Little while later this bay bass joined the fun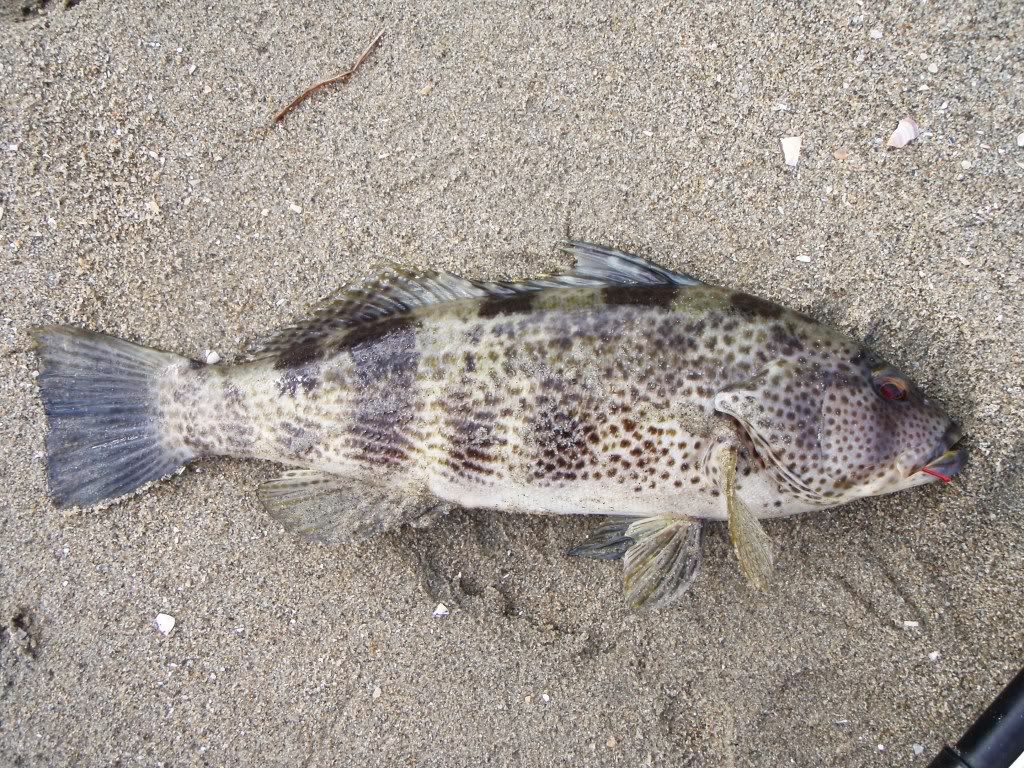 Tide was now dead slack and I was running out of bait and getting ready to head home but couldn't resist the "one last cast". Pitched out the GS and about 2 seconds after it hit the water I get a freight train strike and ZZZZZZZ a nice 25 yrd run.
Got a flash of the fish and saw it was a big corb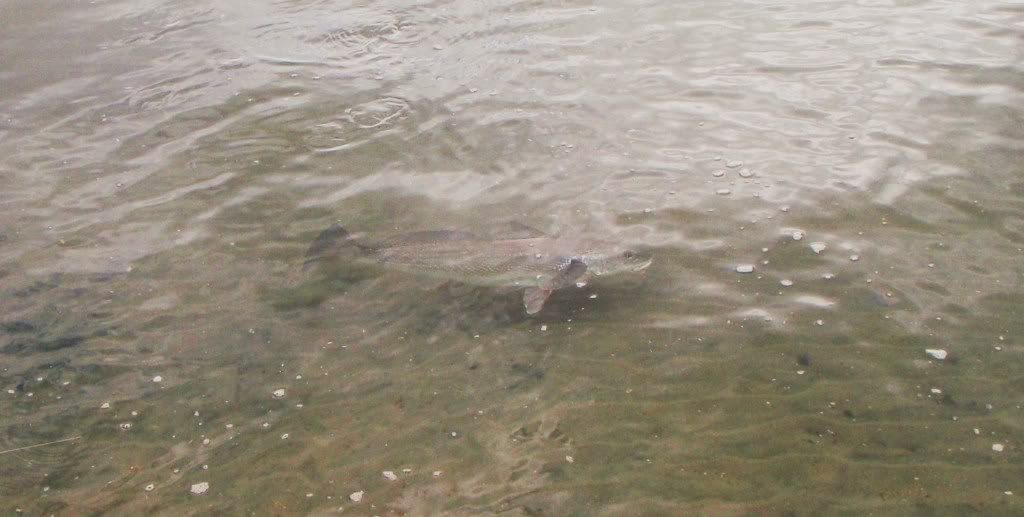 After a long hard battle a beauty corb finaly hit the sand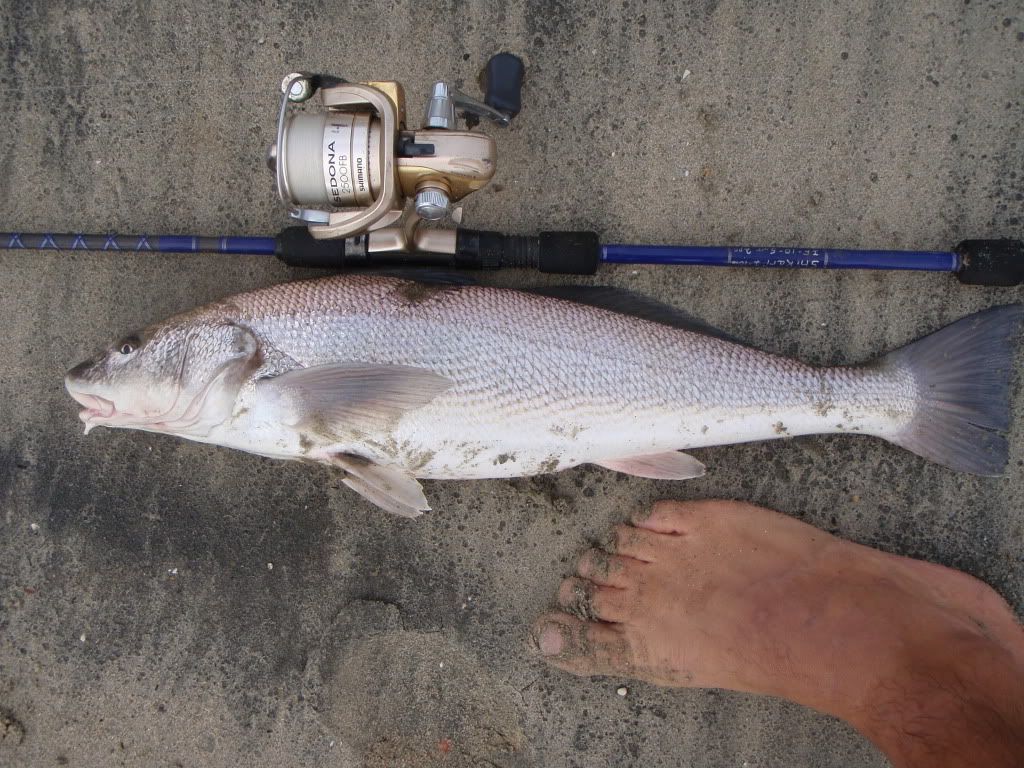 a nice 24" released to fight another day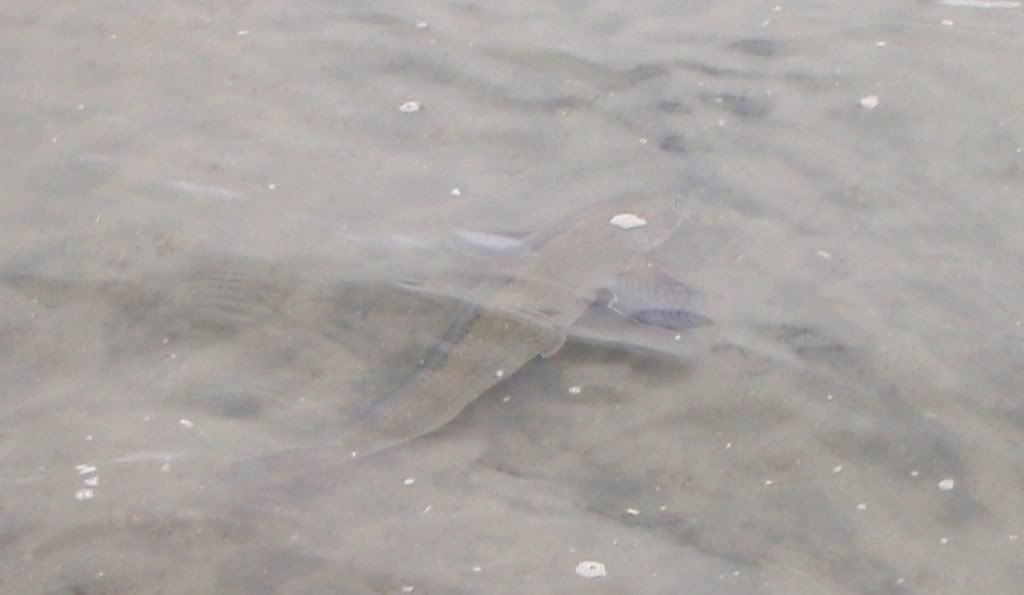 hard to leave after that so I used my last two baits up and landed these guys
Man what a morning and all by myself. That mutch fun should be legal. Bailed a little before 10am and headed for home. Going to give the place a break for a while and hit the beachs after the front moves thru as the corbs should be showing there in number soon.
Gear used. 10' custom Shikari noodle rod, Shimano sedona 2500, 4lb main line, 1/4 ounce slidder, small swivell , 2' 4lb fluro leader, #6 Owner mosquito hooks and GS for bait.
Good luck and tight lines,
B