Made a last minute decision to run to Catalina Tuesday night. Left the pad around 10pm (wasn't realy motivated) and finaly got the boat on the water about 11pm. Ran out to find blacked out lights on the bait barges. No worries as I had my squid light and squid making gear on board so I just ran straight to Cat to make some bait and to try and find a yellow or c-bass. Got to the area I planned to fish and make bait at and started meetering around and found some good squid marks and dropped the hook on'em. Put out my 400w squid light ( Capt Dean Special) and it took about 5 min and then the water looked like this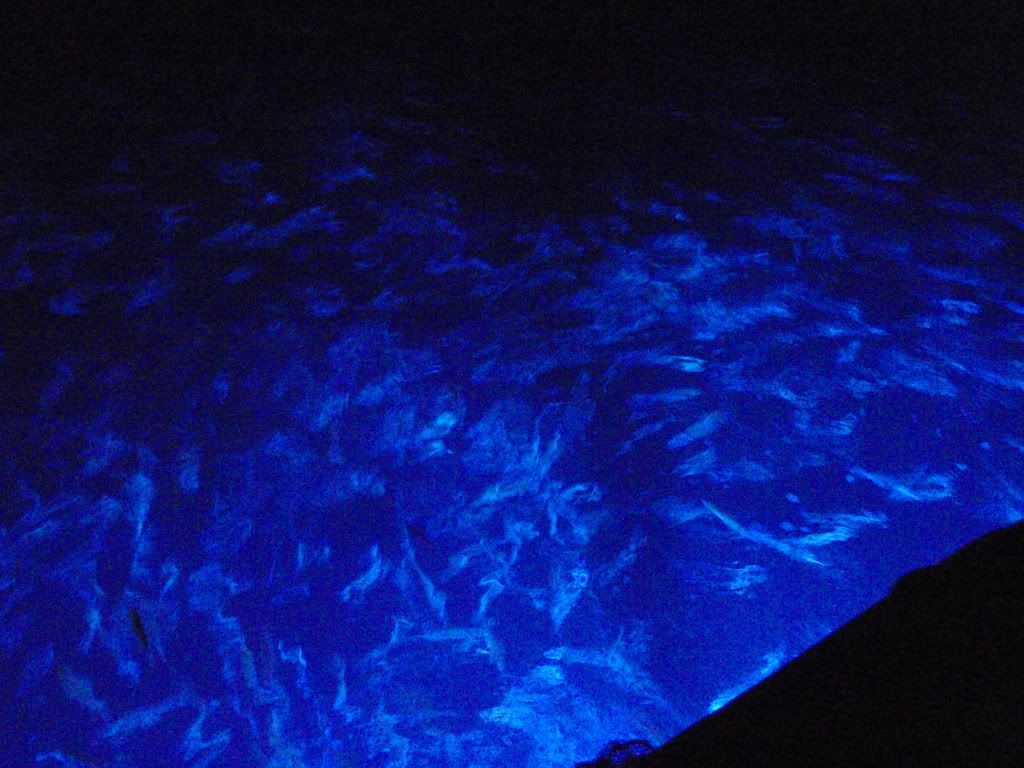 Nice big red squids. Made a few pieces realy quick so I could get my gear down and then made about 3 scoops to fill up the b-tank and then set out the gear and started the waiting game. Waited and waited as the conditions looked promising but no c-bass or yellows where meetered so the decision to move was made. Tried a couple other spots for a nice 4' leopard and a couple small bass. Looked around thefront a bit and finaly decided to bail the island and try local. Left Cat about 9am.
Arrived a nice looking spot along PV and then dropped the hook and the gear. Caught a couple nice 3-4 pound checkers and then the bucktail rod go's bendo. Set the the hook and made quick work of this nice eating size butt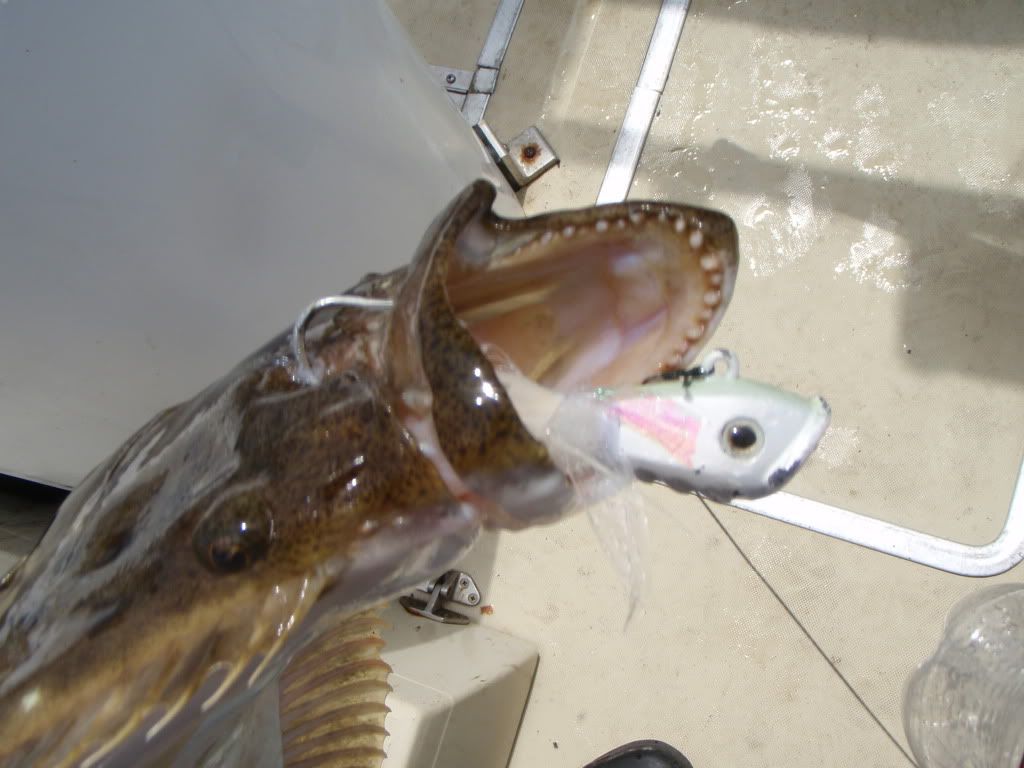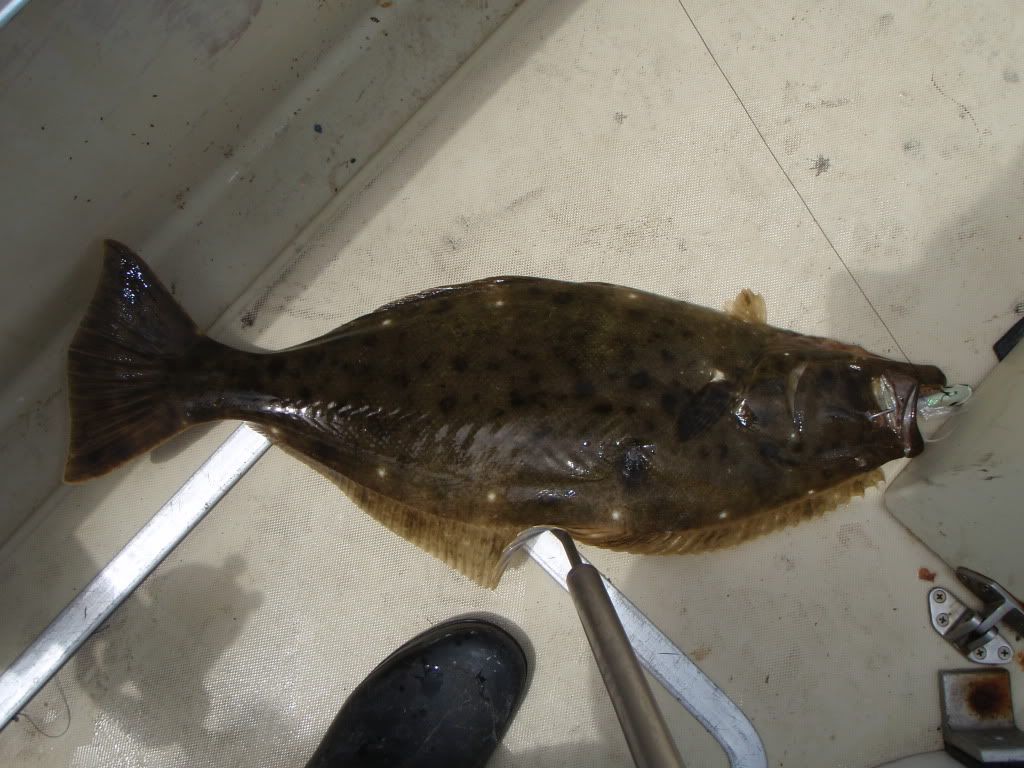 redopped the gear and managed a few more nice calicos and the bucktail rod goes off again. ZZZZ ZZZZZZZ. Got the rod out of the holder and got a few quick cranks on the fish. Then even with a buttoned down drag the fish made a good burst and bolted for the anchor line and broke the straight spectra off on the chain. Basicly I got worked LOL. No idea what it was but I was more bummed I lost my only Profish bucktail
That thing was killing it. Anyway , went back to fishing and caught a few more nice bass (decent bite on better size fish) and then called it a day. Nothing excotic this trip but it was still great to be on the water.
all fish released but the butt
tight lines,
B