Been wanting to take UnReel out but there's still not mutch happen'n offshore up this way so I decided to wait untill Sept to start marlin and paddy hopping so I just went and played around with the noodle rod and 4lb again in the bay. Got there at o'dark 30 and the fish where biting. First four bites where small batrays that worked me on the light line but I got them beached. 5 to 10lb fish. Then the croakers went full speed. Landed a few YFC and a nice Pile perch before getting a real drag burner. Turned out to be a toad bay bass.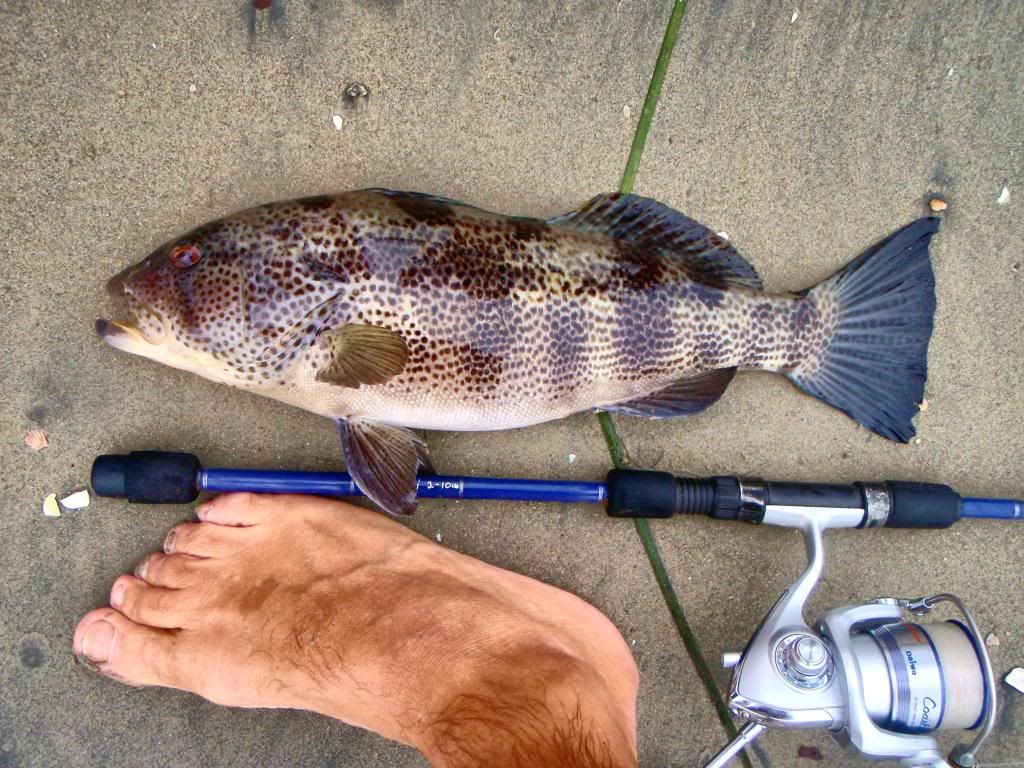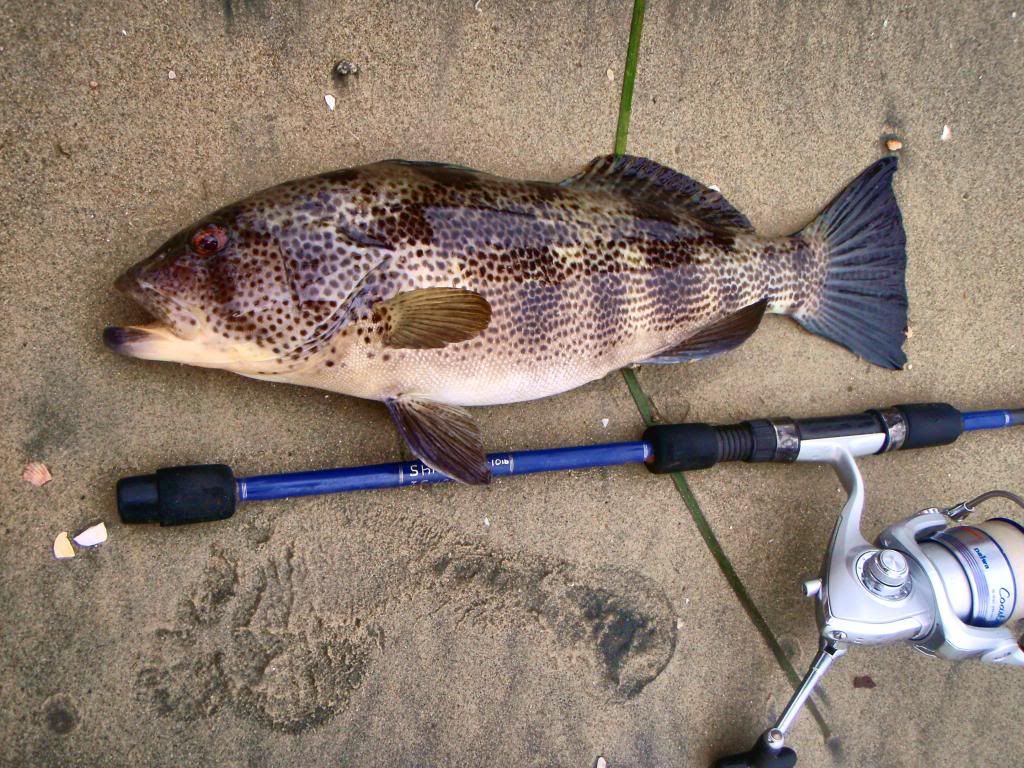 Released him and went back to work and landed a few more YFC before hooking a nice corb and then dumping him about 10' from shore. Think the BB might have frayed my leader. Right after that I dumped a nice spotfin right at the shoreline. Damn !!!! two in a row. Retied my whole rig and managed two small spotfins and one nicer model spot.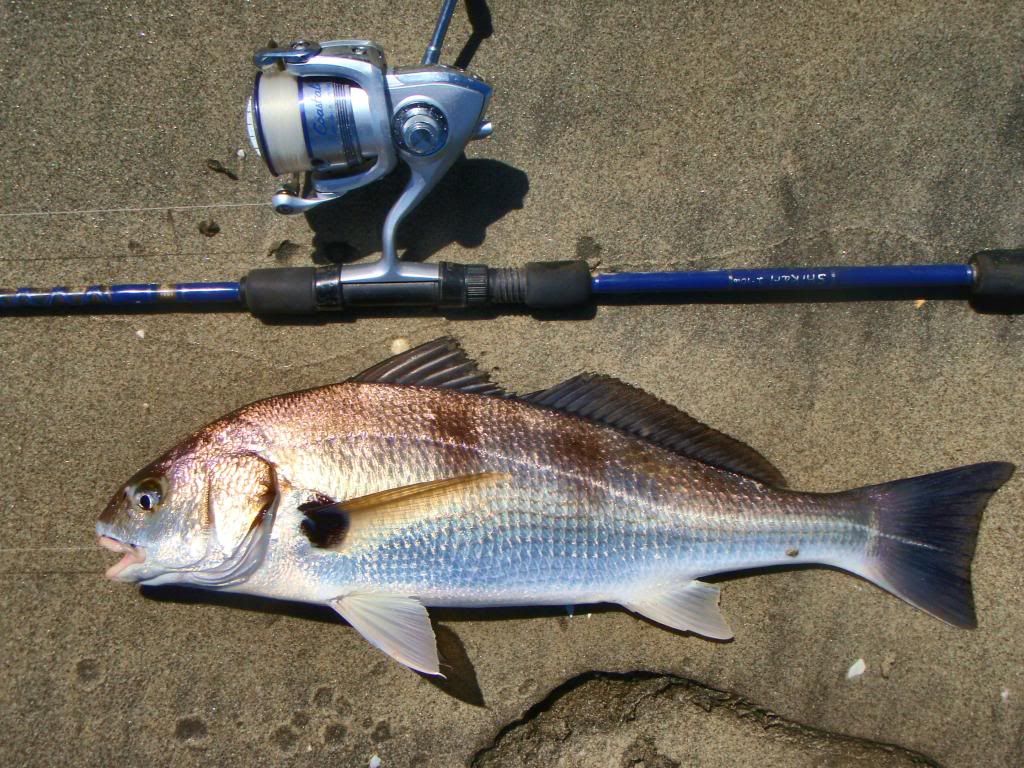 Then it was more YFC a with a couple small butts a turbots tossed in the mix. Nothing pic worthy though. Left the sand at 1:30pm.
total count for the day
Couple dozen YFC from 5 to 14"
4 spotfins from 13 to 20"
1 toad bay bass
1 small sand bass
2 small butts
3 turbot
4 batrays 5-10lbs
1 trophy size smelt
and a couple heartbreaks but it was all fun.
Conditions where, semi clean water, calm winds, incomming tide. Overcast in the am but it burned off around 11am.
Tight lines,
B