I'd scoped out another local lake to fish for trout but unfortunately I forgot about the high Santa Ana winds we where supposed to get yesterday so that crossed the Vine, Carona and SARL off the list as those are terrible to fish when the winds are up. Only real option was Laguna Niguel Lake. Price was higher than the others but the lake is pretty secluded from the winds.
Got to the lake at 6:30am and by 7 was on my spot pitching the minijig. Not many anglers out. 2 other boats besides me, 1 float tuber and maybe 10 to 15 anglers at most on the shoreline. Didn't see any shore fish caught but did see the boaters do much better. Back to fishing. Worked the minijig for an hr or two for a couple short bites, saw a group of guys trolling out from the docks hook a trout so I gave that a quick try and after 15 min had the first bow on the stringer. Solid 2lb or better fish. Next two hrs where painfully slow for me but 2 guys in a boat next to me did whack about 6 before moving to another spot. Also saw a group of 3 guys in another boat pop a handful too. Started to get me of my game but I refocused and went back to my go to spot and started pitching the minijig again. Around 11:15 to 11:40am it went wide for me and I popped 4 more. Had to have the rental boat back by noon and on my last cast got the fifth fish for my limit. Whew!!!! that was tough but fun. Was heading home by noon. I must say the quality of the trout was nice. All where full finned 2 to 3 pounders. Some nice jumps from them too. Didn't see any big fish caught. Fun session on a very un crowded day. Hope to get out to one of the three trout lakes next Monday. Pics bellow.
Pretty cold in the morning with ice on the seats and deck.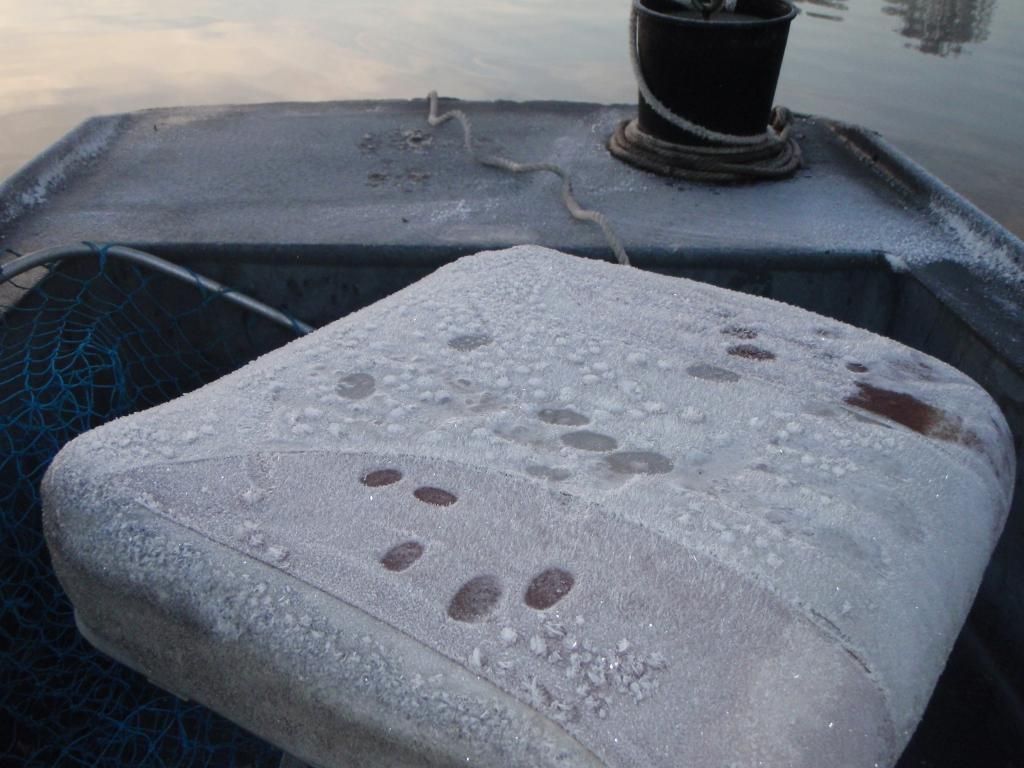 Not many on the lake, beautiful conditions
Heading in with a limit of trout on the stringer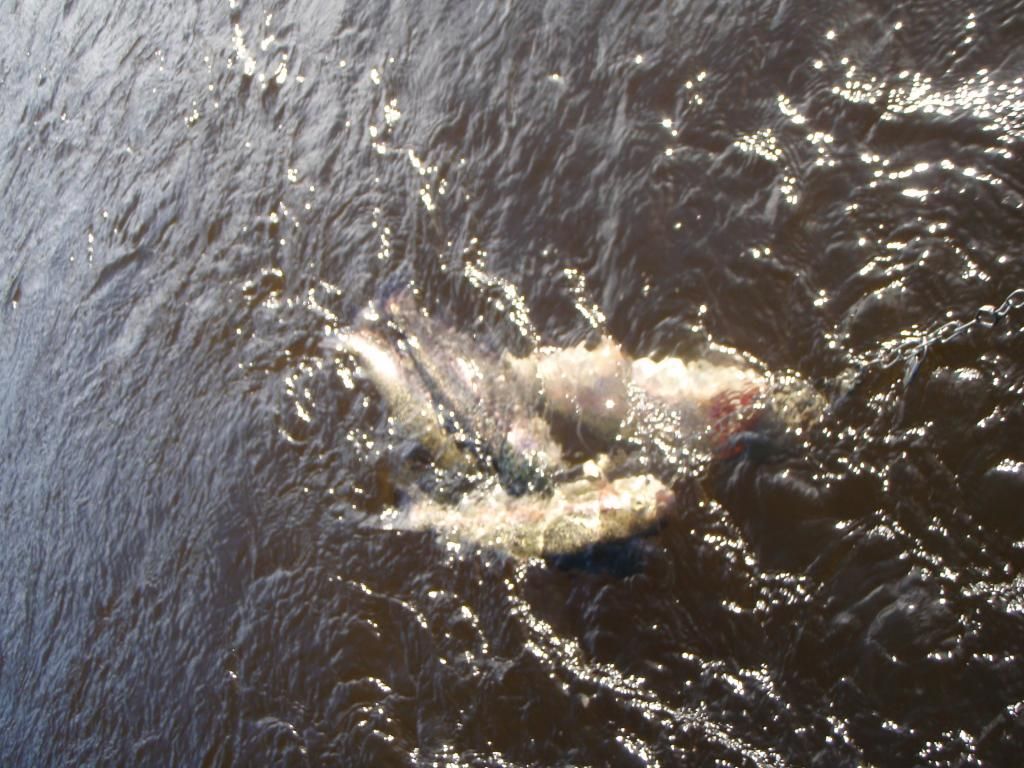 Better look of the trout on the dock
Tight lines,
B
This message has been edited. Last edited by: UnReel,