Been a bit lazy and content this year so I haven't been to motivated to get he boat out but after hearing about the coastal seabass bite that had been popping for the past week or so I finaly got the fire lit unforunetly I just couldn't get out. Well finaly had the time to go on the 20th so I made a few phone calls and set up a game plan with MarkW to go get'em. We hooked up at Huntington Harbor Sat night at 10pm , launched and then ran to Nacho and grabbed a nice scoop of regulation size squid. After that is was a run to where we herd the fish had been. We started fishing at gray light but had no action for a few hrs but then it happened. Mark was the first to get a biter. As he put the wood to the fish I cleared the other three lines and grabbed the gaff. Short while later we see color and its the right kind and the right size, so I stick it and bingo we got a nice coatal slug on the boat.
Tanker close up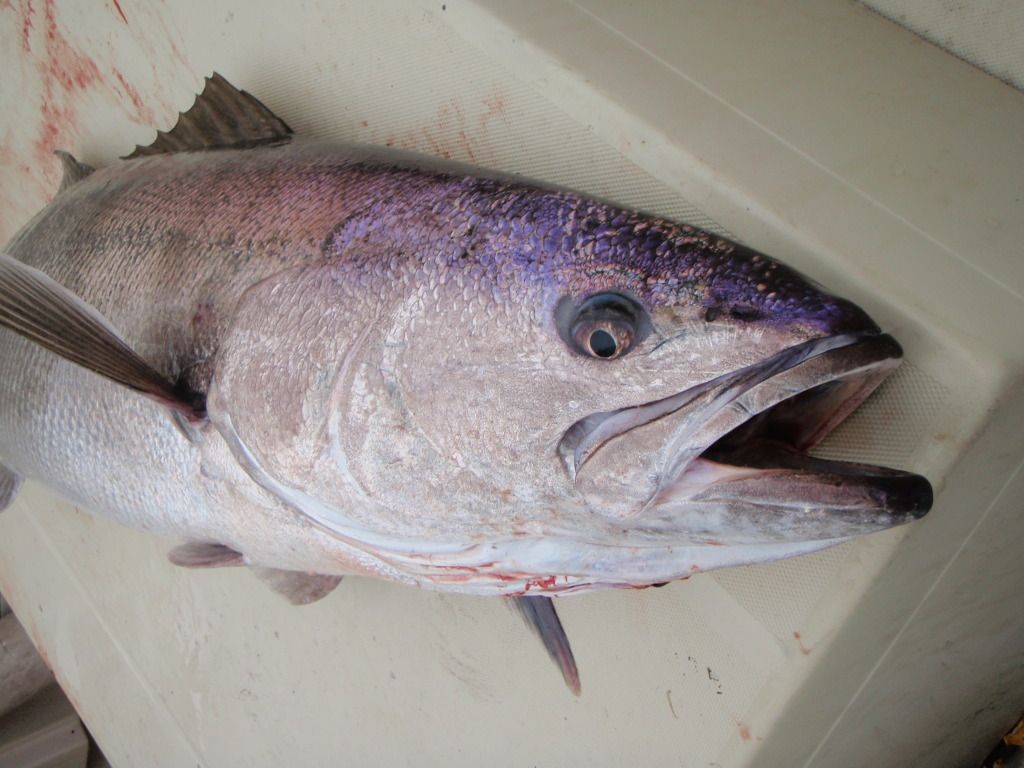 Slug on the deck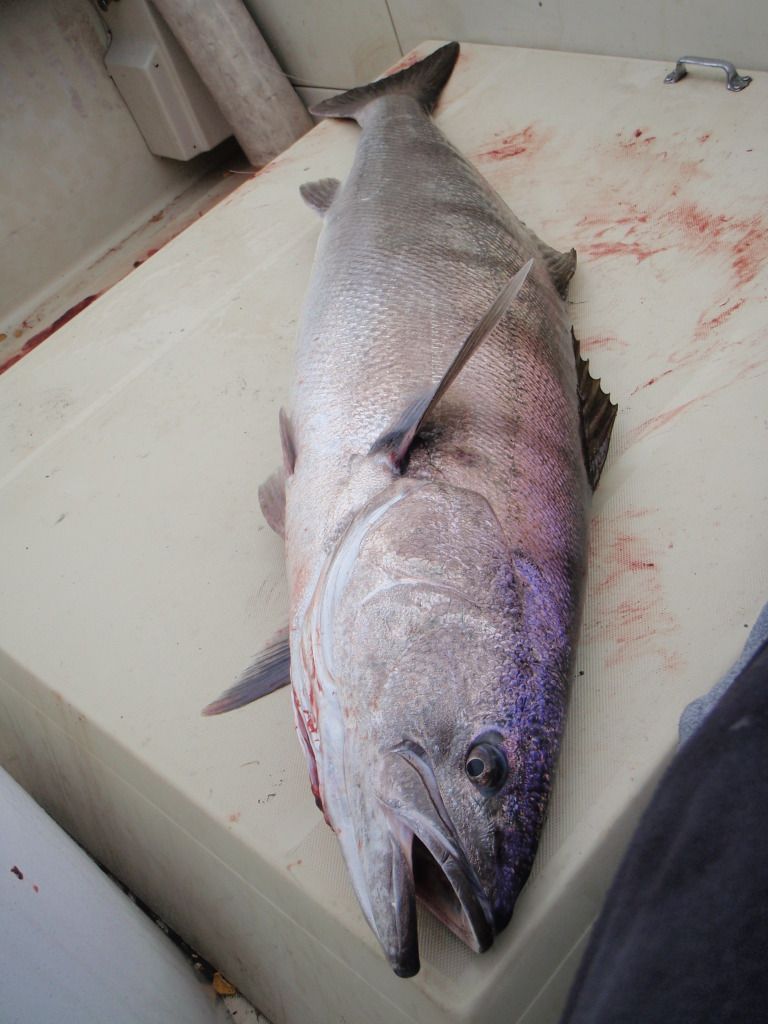 Mark with his coastal tanker and first seabass of 2012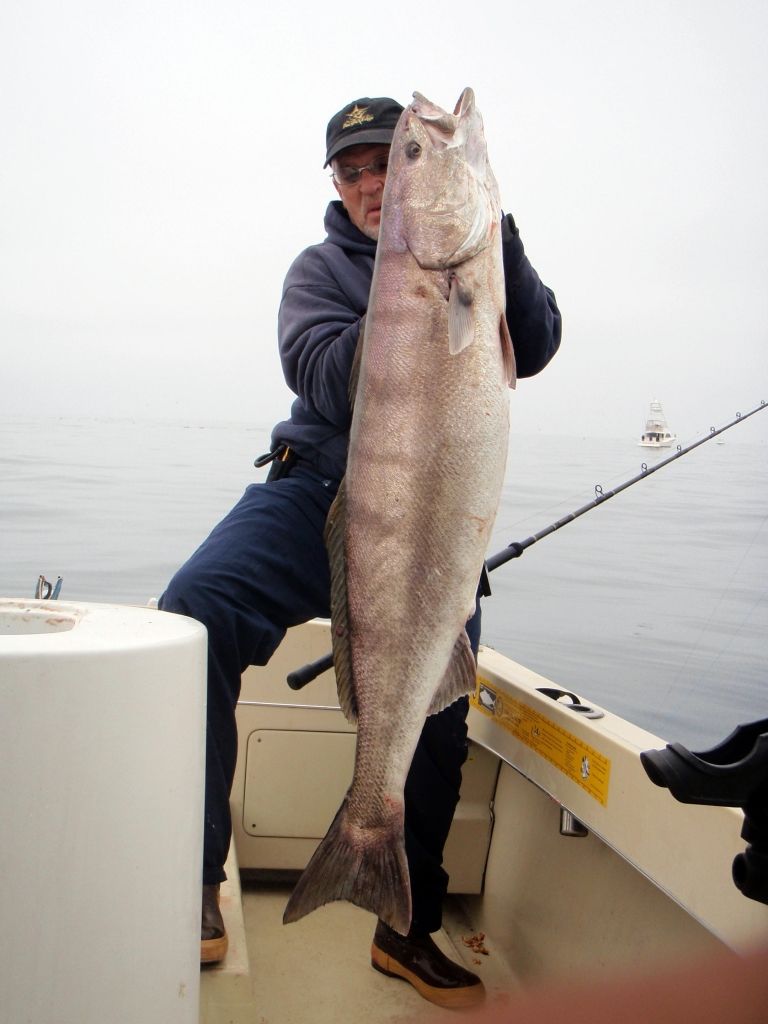 Good luck charms and their victom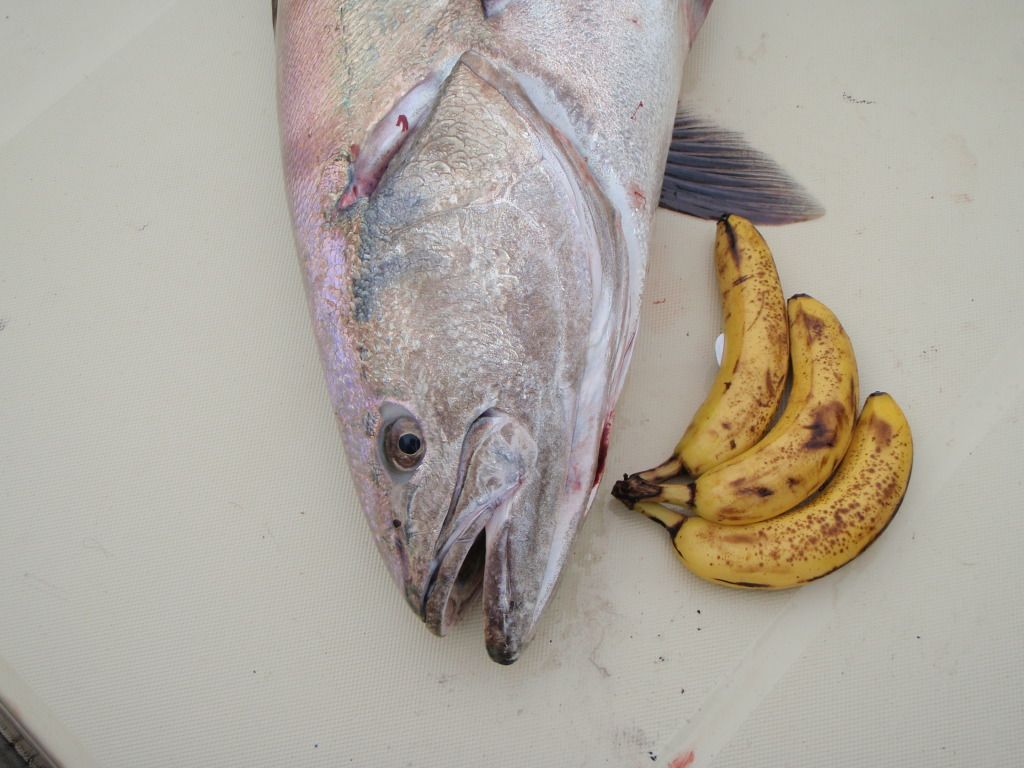 Sweet !! first trip of the year and we got one on the boat. I was happy with that as its good not to anger the fish gods and get greedy but Mark kept me fired up so I kept trying to figuere it out. I noticed Mark was using a smaller hook so I down sized mine too. Also noticed he ate a banana and mine where just sitting there as charms so I ate one too for good luck. right after that we made a short move and set up again. Thats when we noticed we where surrounded by roses??? Oh man we stopped where someone's ashes had just been spread. Oh man !!!! Well 10 in later my rod starts screaming like a scene in Wicked Seabass, I grab the rod, Mark clears the lines and a short while later a runt thirty hits the deck.
30 on the deck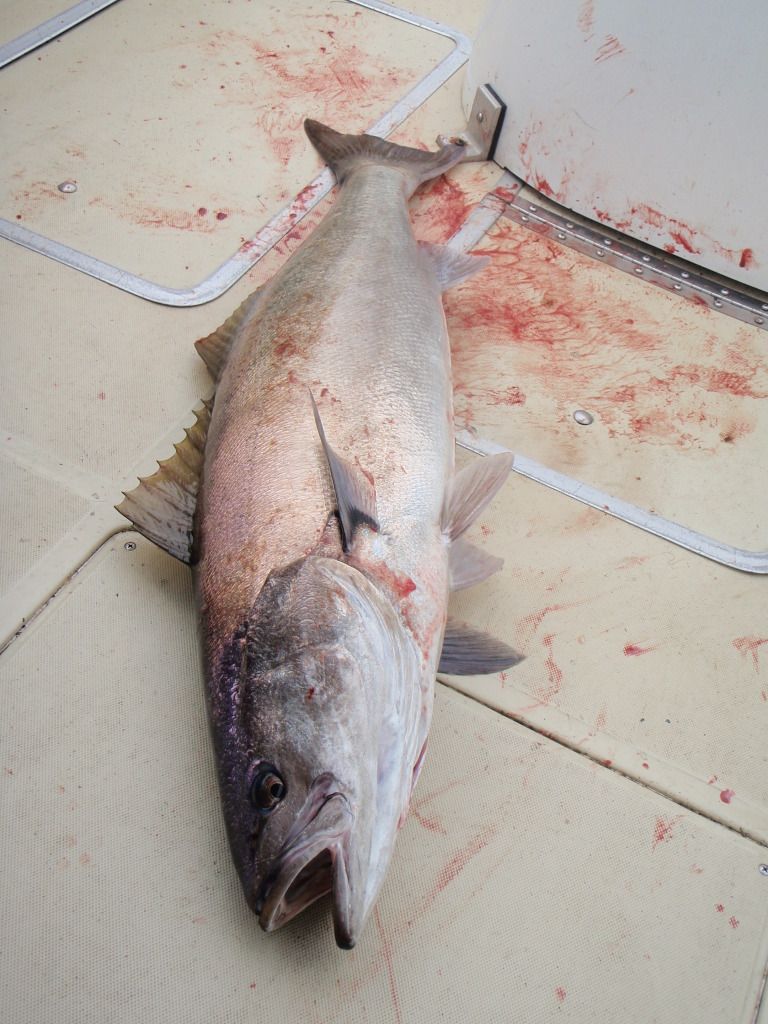 Clean fish and he was croaking hard !!
Me with my first WSB in 2012
Not a coastal tanker but non the less still a nice fish. We took off for home after that with big smiles on our faces. It was a tough day but we worked hard and naver gave up and were rewarded with limits.
Days catch and some more good luck charms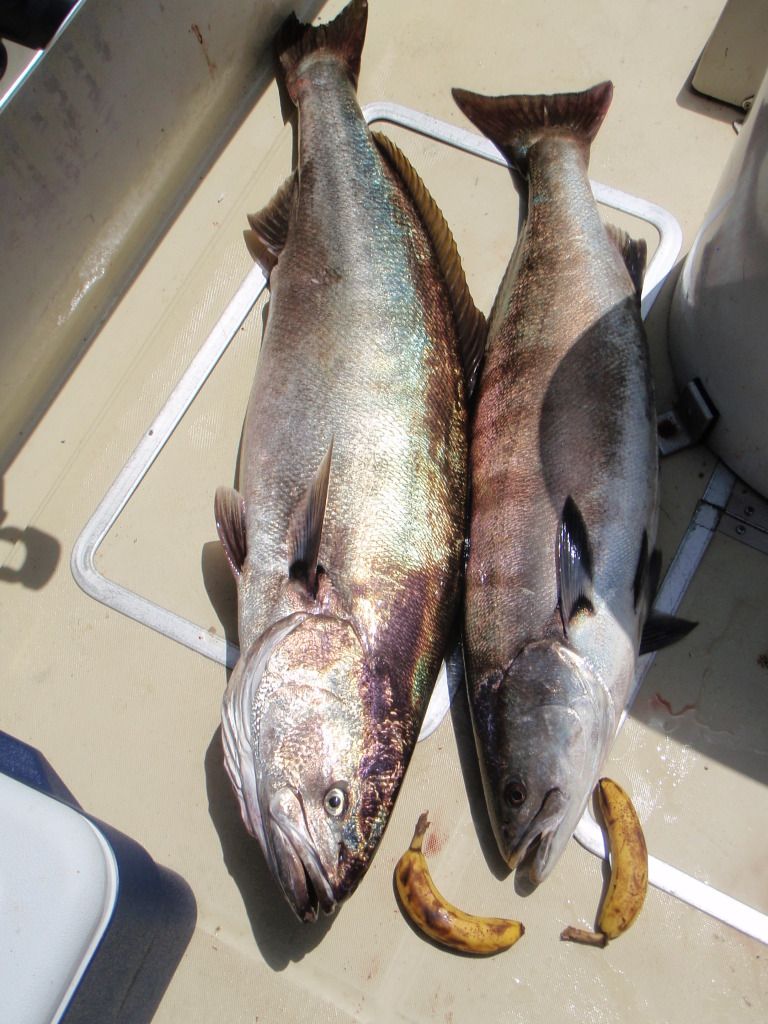 Tight lines,
Behdad