Yesterday morning I hit up Irvine lake again trying to beat the big Santa Ana winds that where forcast for yesterday afternoon thru today. Plan worked out great. Got to the lake around 5:30am and was aound the 30th car in line. Not to many people there yesterday. Anyway rented a boat again and trolled all morning in great conditions. Here's a pic leaving the rental boat dock
and looking west toward the damn
Tried a few different lures but the hot pink Mira shad was still my top producer as you'll see in the pics with all my fish comming on them. Also, 90% of my fish came off Rocky pt. Anyway, took a while to get bit as I think my first fish came at 7:03am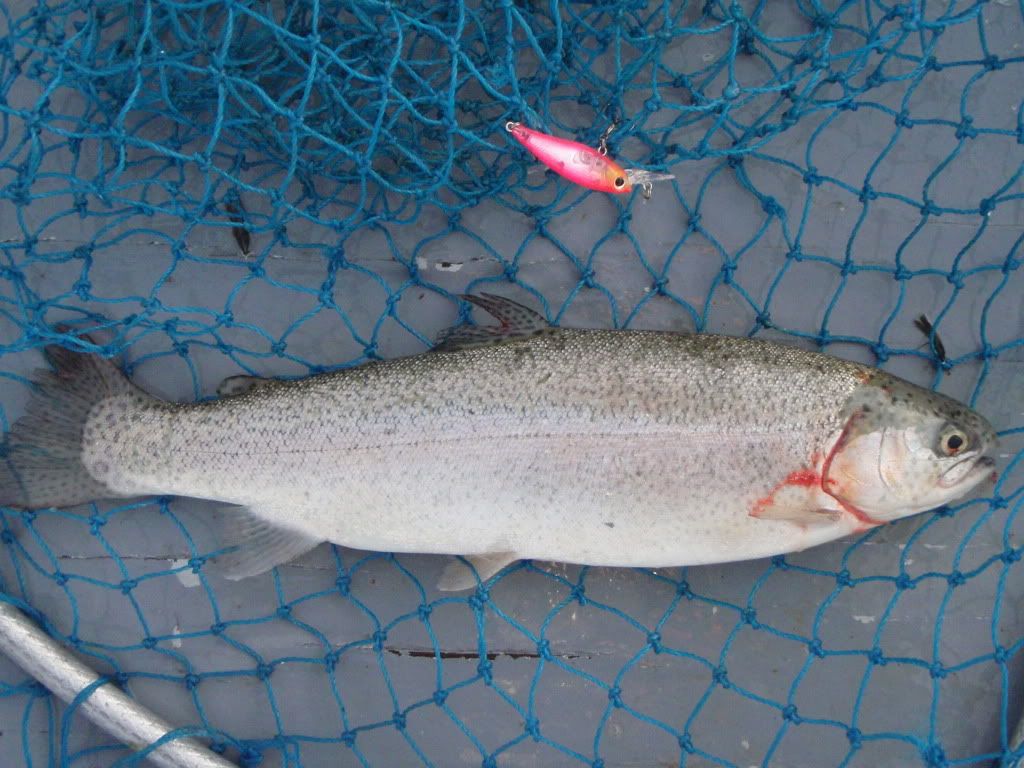 second around 7:36 or so
then a little lull. Around 10 to 12 it went off pretty good,
third fish at 9:53am
fourth at 11:11am
hard to admit but I also dumped 4 or 5 right at the boat between 10am and 1pm. Had to be home by noon to smog my wifes car and then pay the reg. so I was trying a bit hrd to get that fifth fish so I could get out of there and get home but it only made me late as I stayed untill 1pm trying to get that last one. Never happened but I left happy with 4 and a ton of mist oppertunitys.
Days catch
Might try Laguna next tome or maybe even get off my butt and take the skip out for some lobsters or maybe some butt'n.
Tight lines,
B
This message has been edited. Last edited by: UnReel,