Had some boat stalling issues so I've been stuck on the beach for the last couple weeks but I've made the best of it by hunting corbs in the bay. 95% sight fishing them. Here's a nice one that was caught last Sunday on a GS
Fatty!!!!and a solid 23"er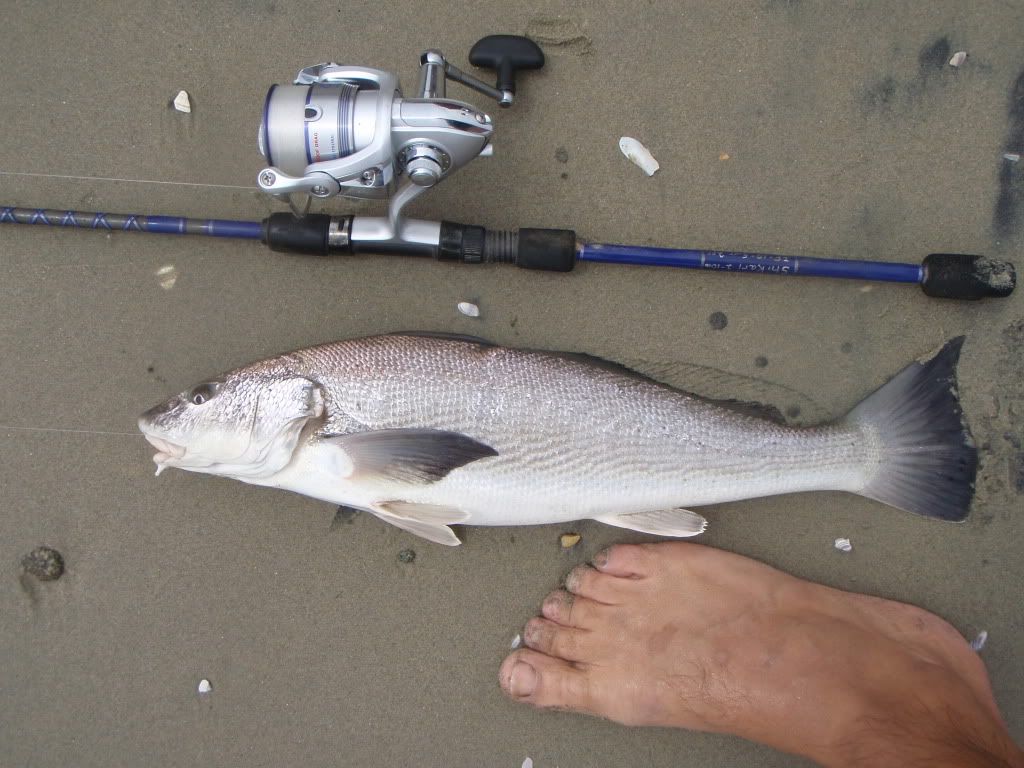 Kicker spotfin ended the Sunday session as the dirty water moved in.
Test drove my skip this morning. Boat ran great. Ran to Cat and back and then put her on the trailer as the water rolled and the temps dropped and the water color was green. So after dropping the boat off in the driveway I grabbed the noodle rod and headed to the bay to do more sight fishing for corbs. The water has cleared up and the fish where in tight and in the feeding mode.
I got to the spot at noon and didn't have any bait and was just getting ready to make some when I spotted a corb cruising. Damn !!!! ran back about 50' up the beach and in two pumps made a ghost shrimp and pinned it on and quietly pitched it out and watched as the fish hit the bait and then took off ZZZZZZZ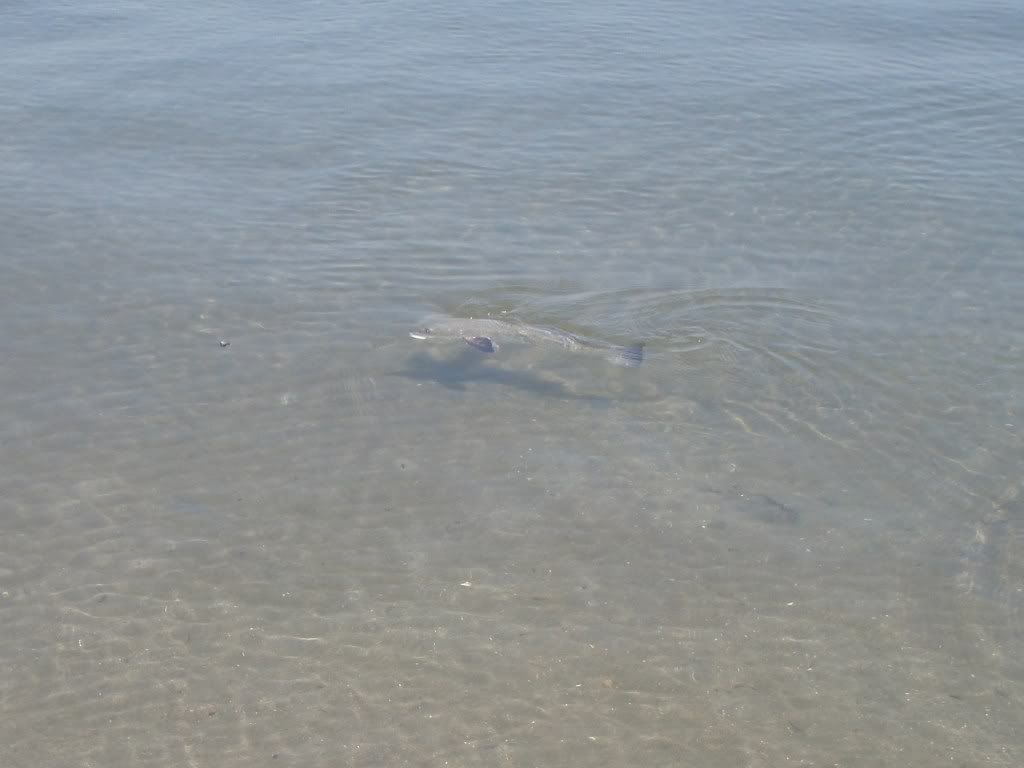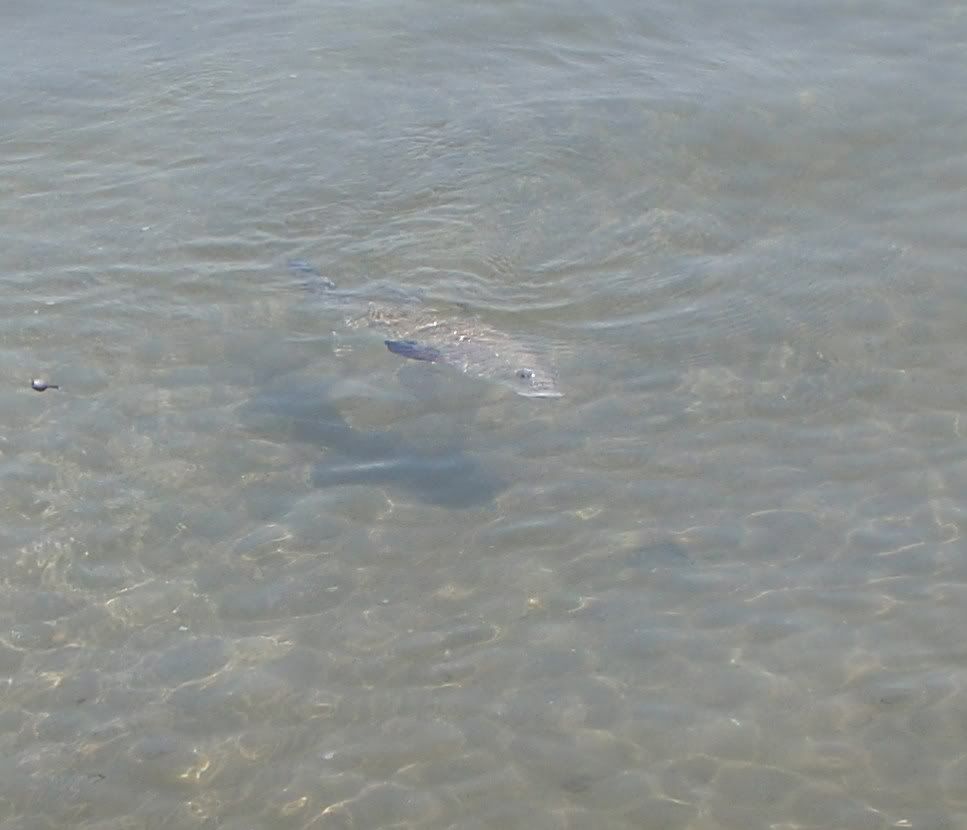 and then she finaly hit the sand.
A nice long and lean clean chrome corb. About 22" and released to fight another day.
Quickly made a few more pieces of bait and shortly after found another tanker cruising the skinny. Pitched another GS out and watched as that fish ate the bait in a second and it was off to the races again ZZZZZZZ. A little better fish length and weight wise. Didn't get a chance to take any actions shots but here's the second corb on the beach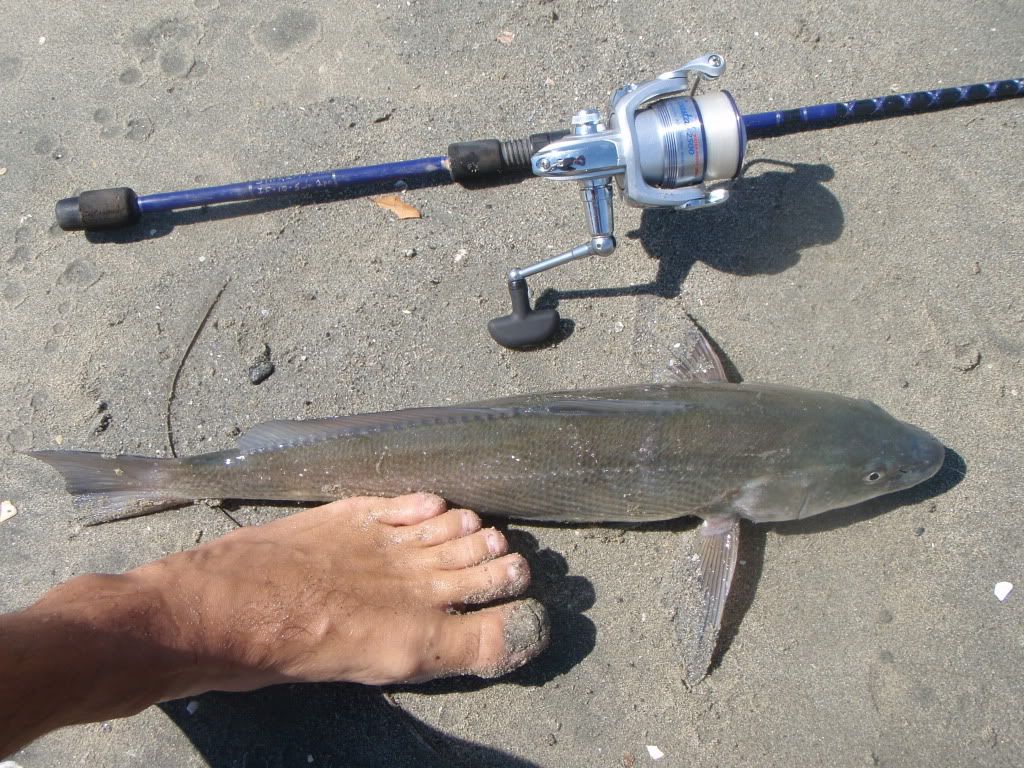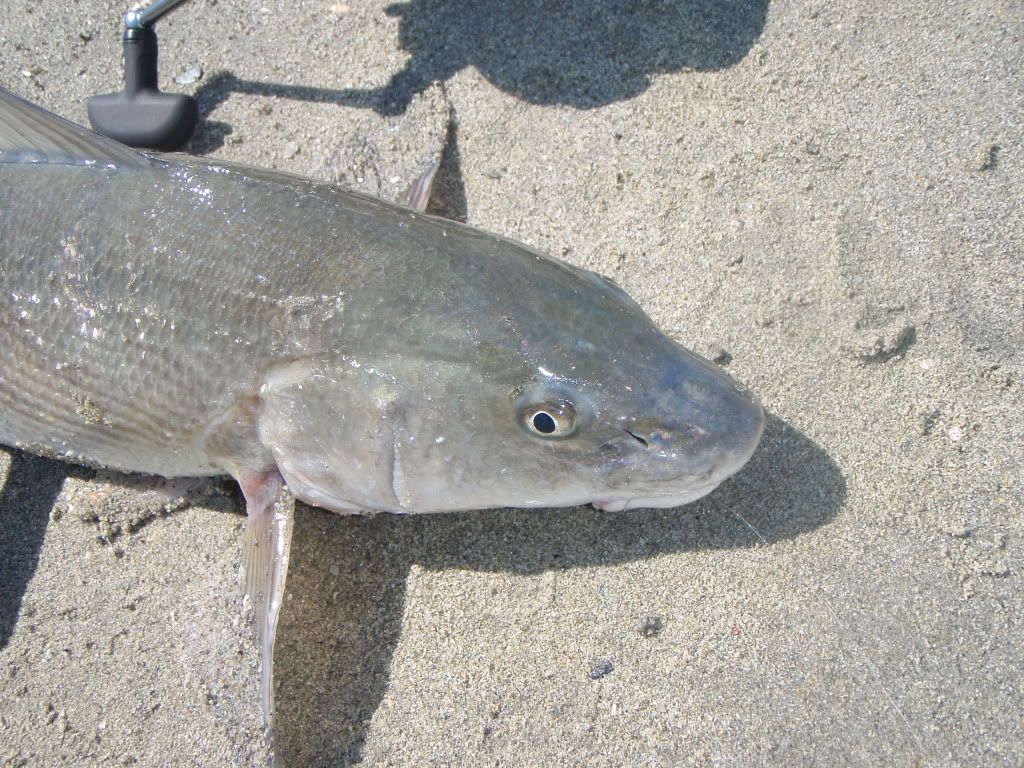 Released to fight another day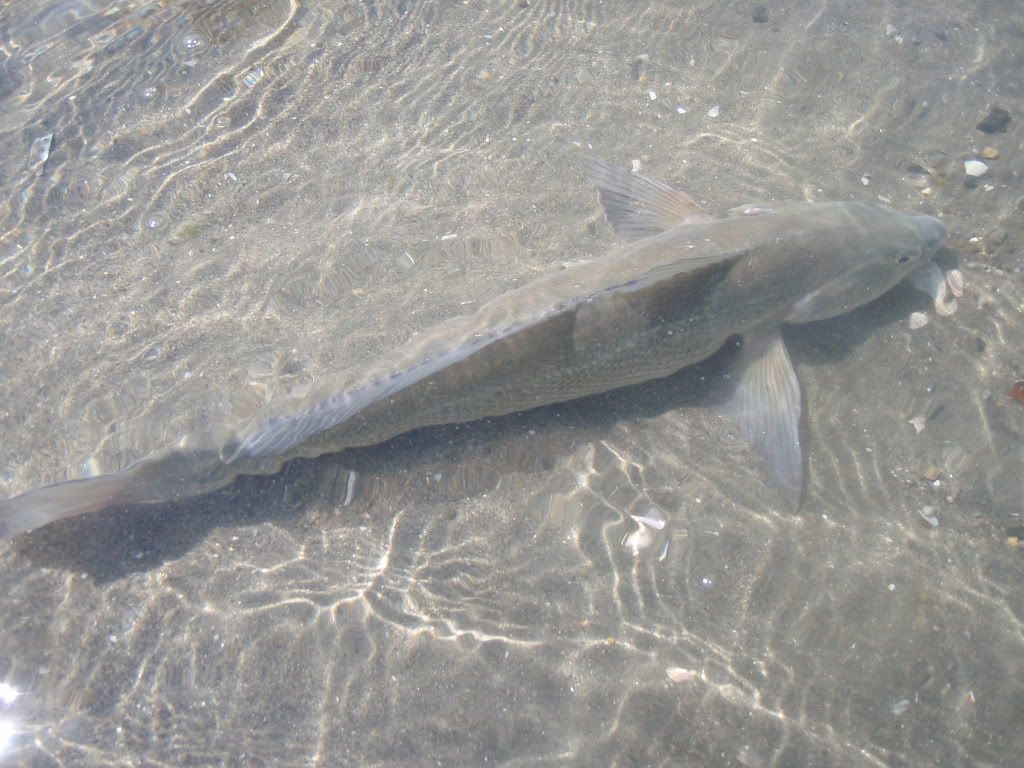 Damn two for two on solid models in less than 20 min and at high noon too. Had a handfull more chances but the tide filled in and the wind picked up and I couldn't see them anymore so I split. 2 hrs for 2 nice ones, fun afternoon indeed. Looks like they're getting ready to spawn too as I saw a bunch flashing and rolling last Sunday and today.
Also got a new spinner for the 10' noodle rod, a Daiwa coastal 2500. sweet reel with super smooth drags. also,all fish caught on 4lb main line. 4lb flouro, 1/4 ounce slider and a owner #6 hook
Tight lines.
B