Thanks for the kind words Mark and its great to be a part of the Charkbait team.
Also, got the live action pics from my buddy Jason so here's a few more pics of the day and the crew. Sorry for the delay in posting the pics
First red of the day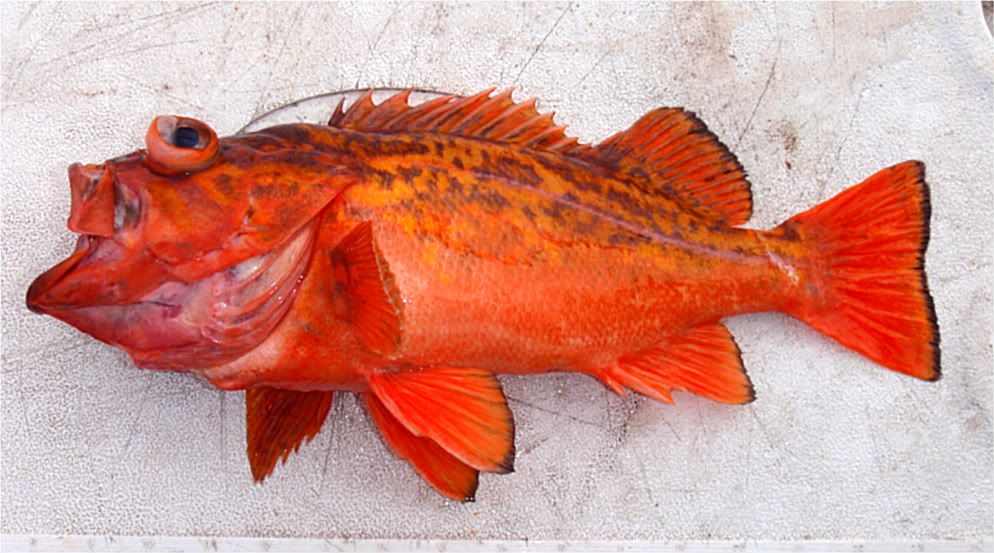 myself with a vermilion double.
Morning jackpot red.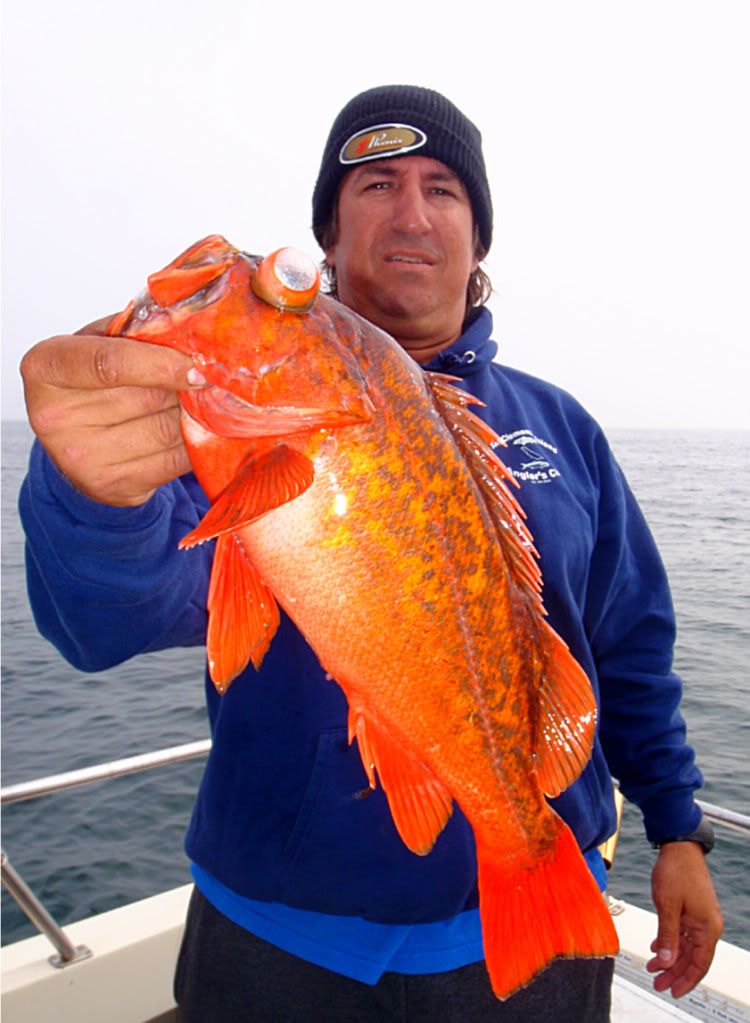 On the rail with the new Charkbait Ahi jigging rod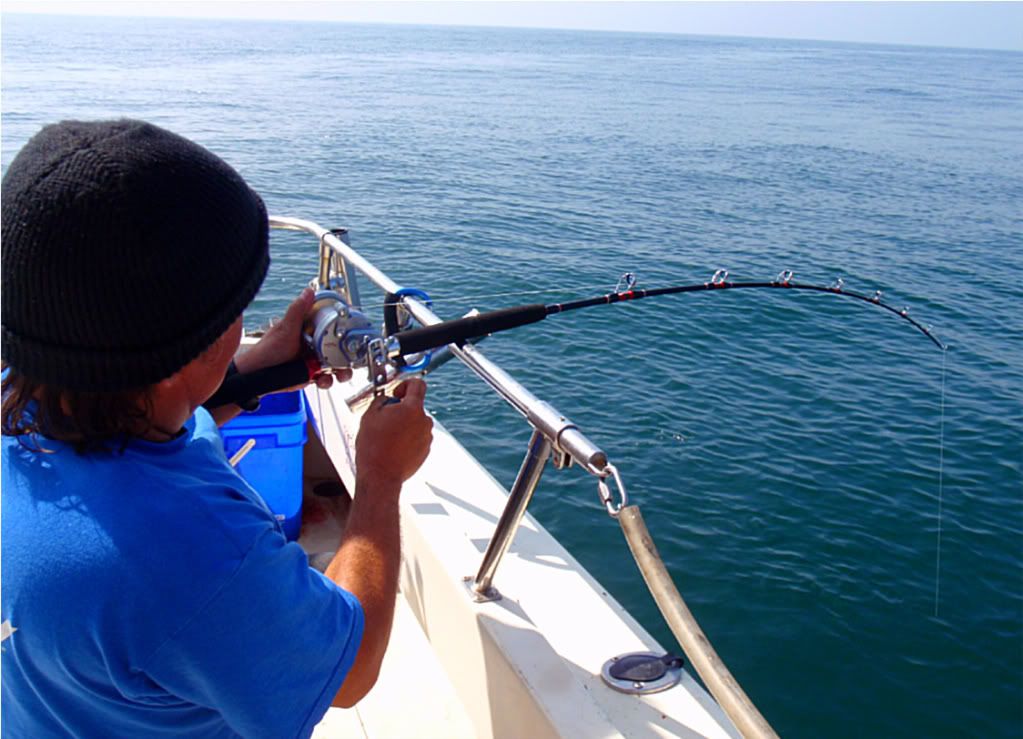 Ahi rods victom, a nice ling
myself and Capt Dean with some nice Coppers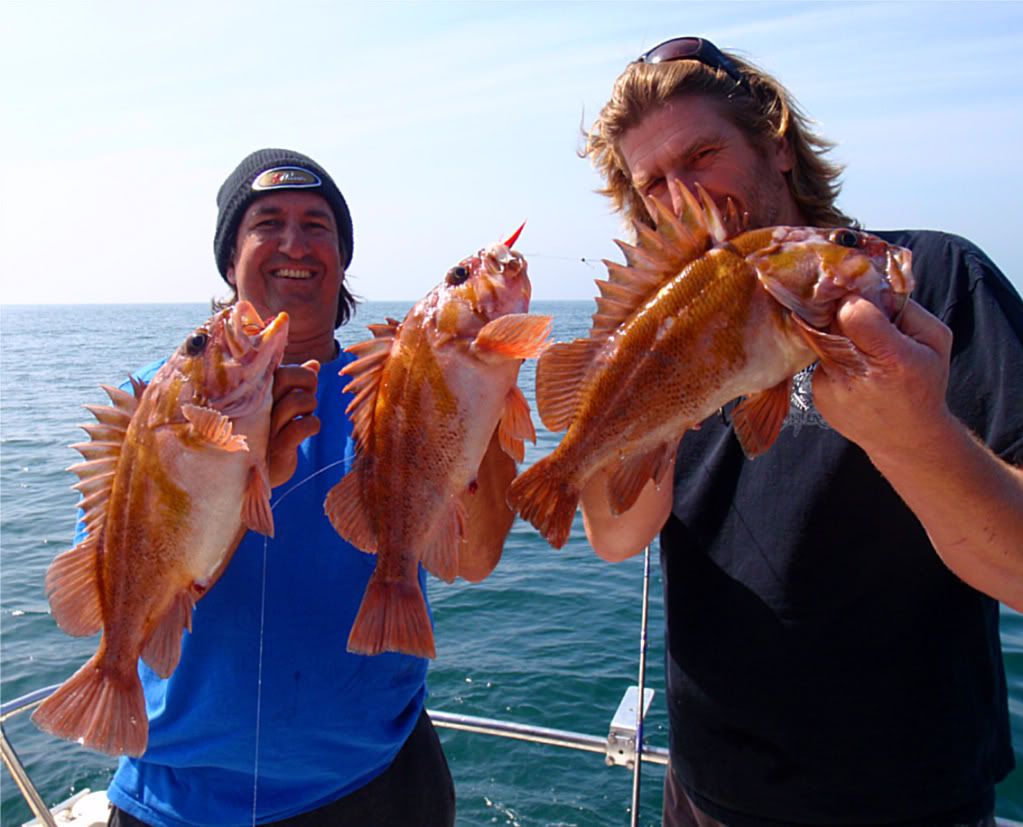 Jason wih a pair of chucklers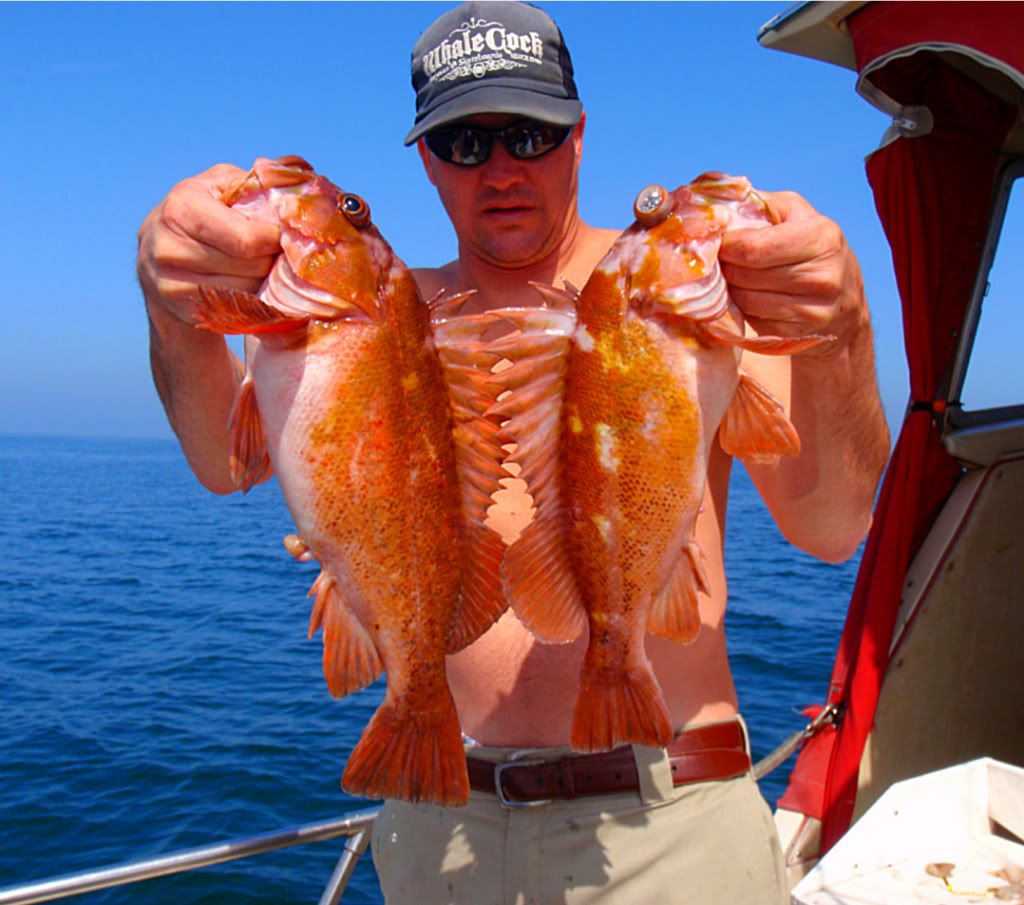 Dean with a double on reds and myself with a tanker copper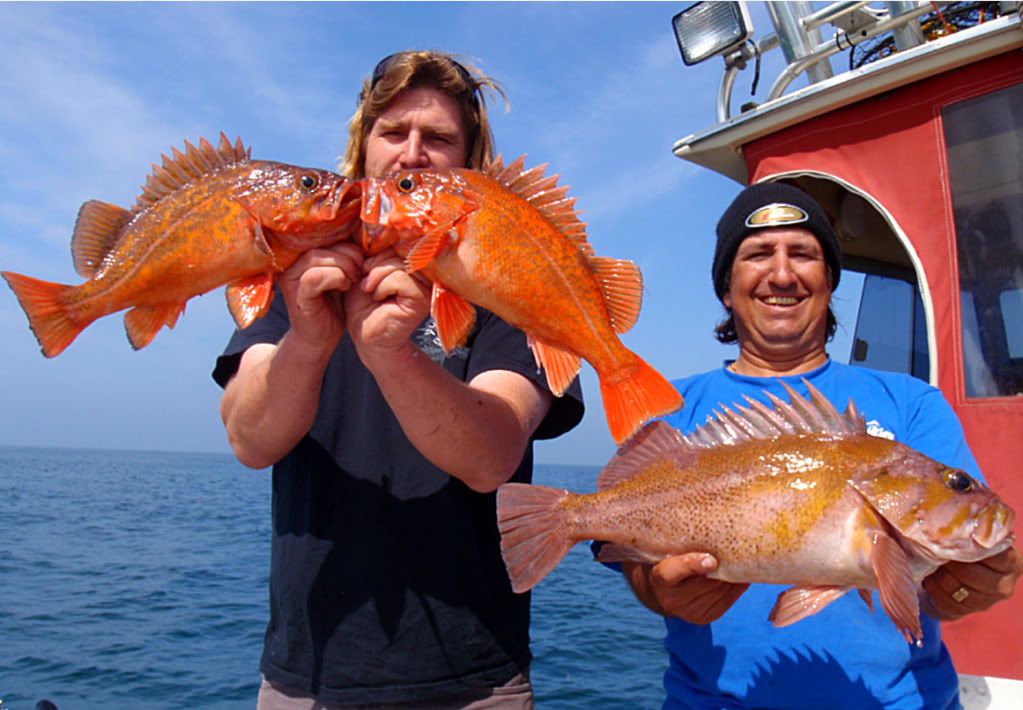 Jason with a chucky and red double and myself with a double red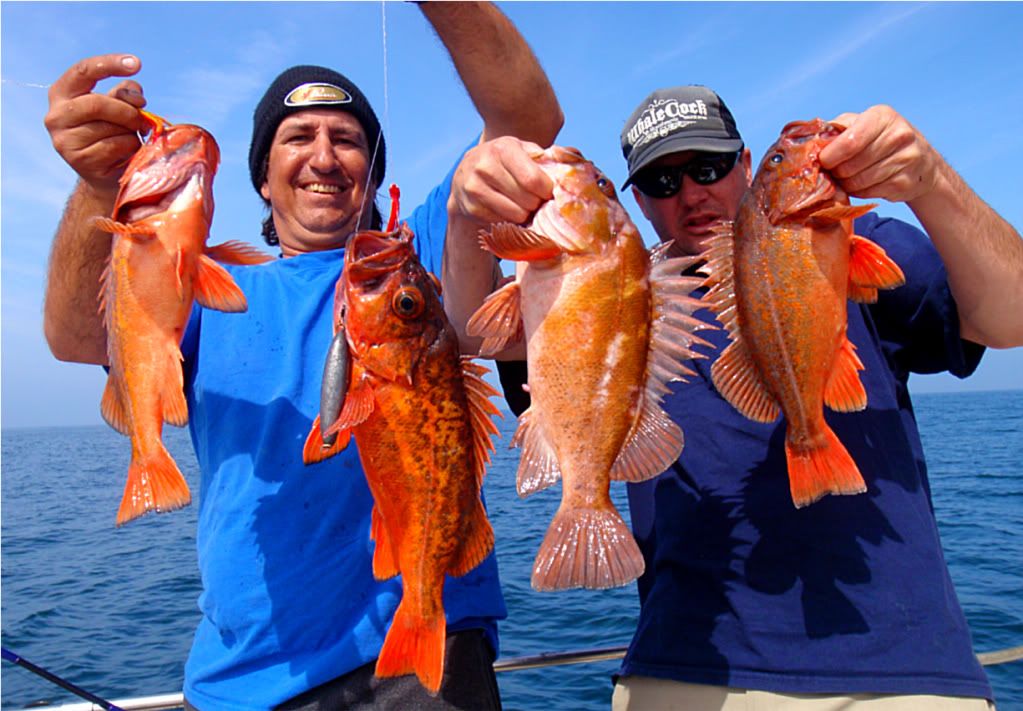 Sunset on the BankRobber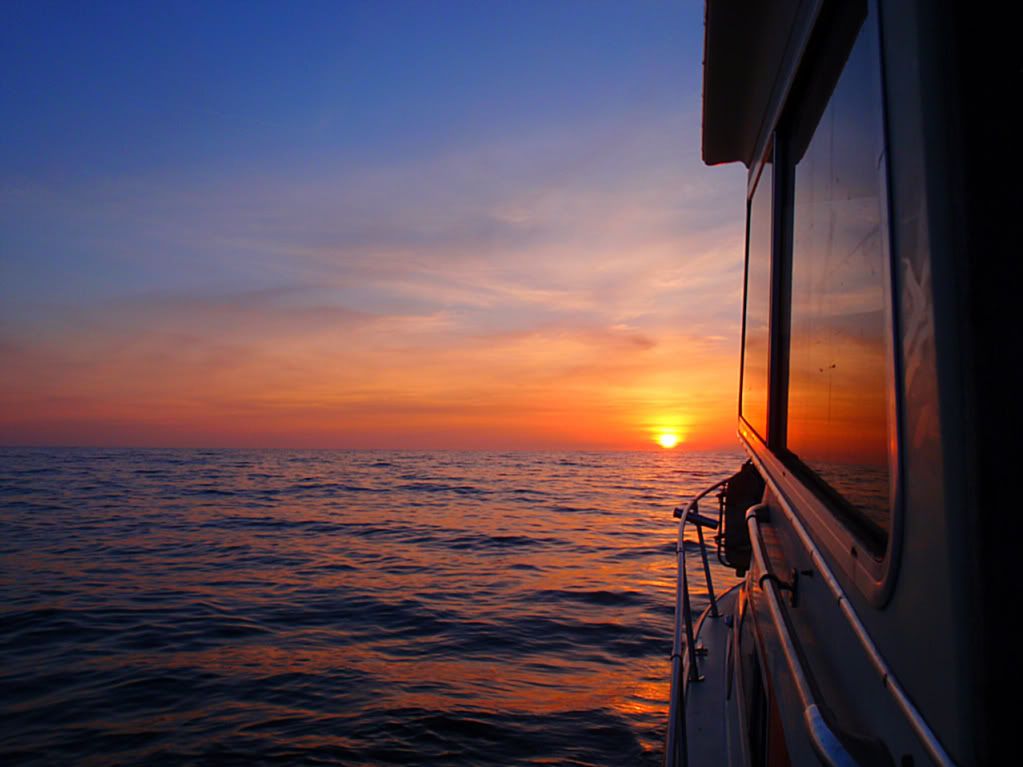 Hot setup was the Strike Master double shrimp rockfish rig with each hook tipped with a squid head or squid strip and a 1lb torpedo sinker.
Tight lines,
B