Got up at 5am and stopped and grabbed a coffee and it was off to make some GS and then go try for some corbs again. Made bait in short order and started pitching some baits. At sunrise I got the first taker. A decent one too. Around 18"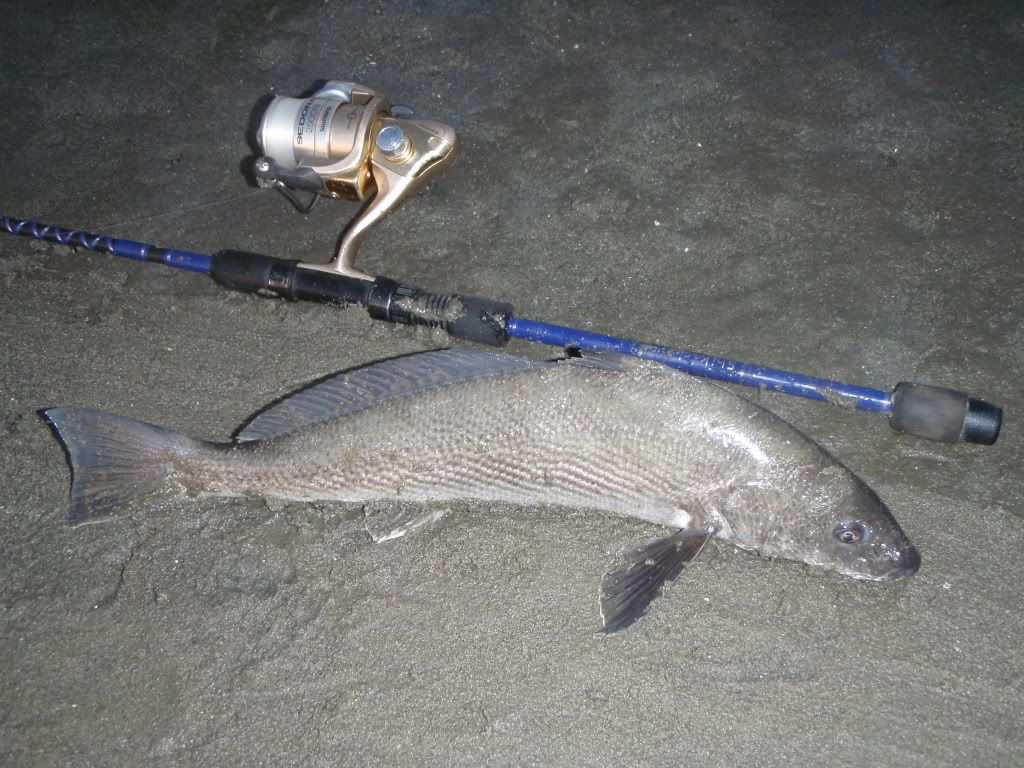 Released the fish and went back to work. About 15 min later another biter is found and after a few nice runs another nice corb slides up the sand. about 21"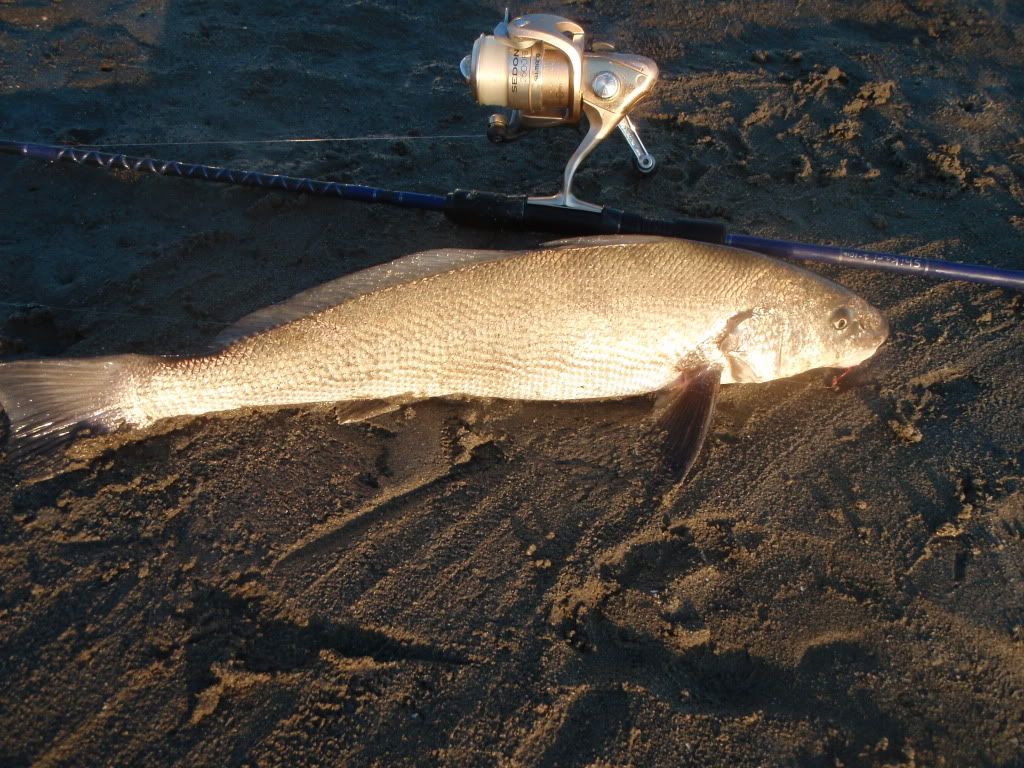 The bite died off so I packed up and ran to a local beach to try and do some sight fishing. Got to the spot and gave it a go fo about 30 min but the wind was picking up making sight fishing impossible and the water temp was down and it just wasn't feeling right so I packed up and went back to the first spot. Tide was way higher now so I had to wade out into the water about knee to waist deep so I could work the drop offs on the edge of the sand. Pitched a few baits for notha before I spoted a dark shadow heading towards me. As it got closer I could see the all familiar big black tipped pec fins and tail of a fatty corb. Not wanting to spook it I let it cruise by and watched as it circled back down below me into a deeper hole. Slolwy pitched my GS abut 30' past the fish and worked the bait within about 5' of the fish and then let it sit. It was crazy to watch the fish spot the bait in the crystal clean water and then approach it and circle it a few times before hitting it and then screaming of with the reels drag singing ZZZZZZZZZZZZZ.
Hard pulling and strong fish. Here's a few action shots of the battle.
Just after hookup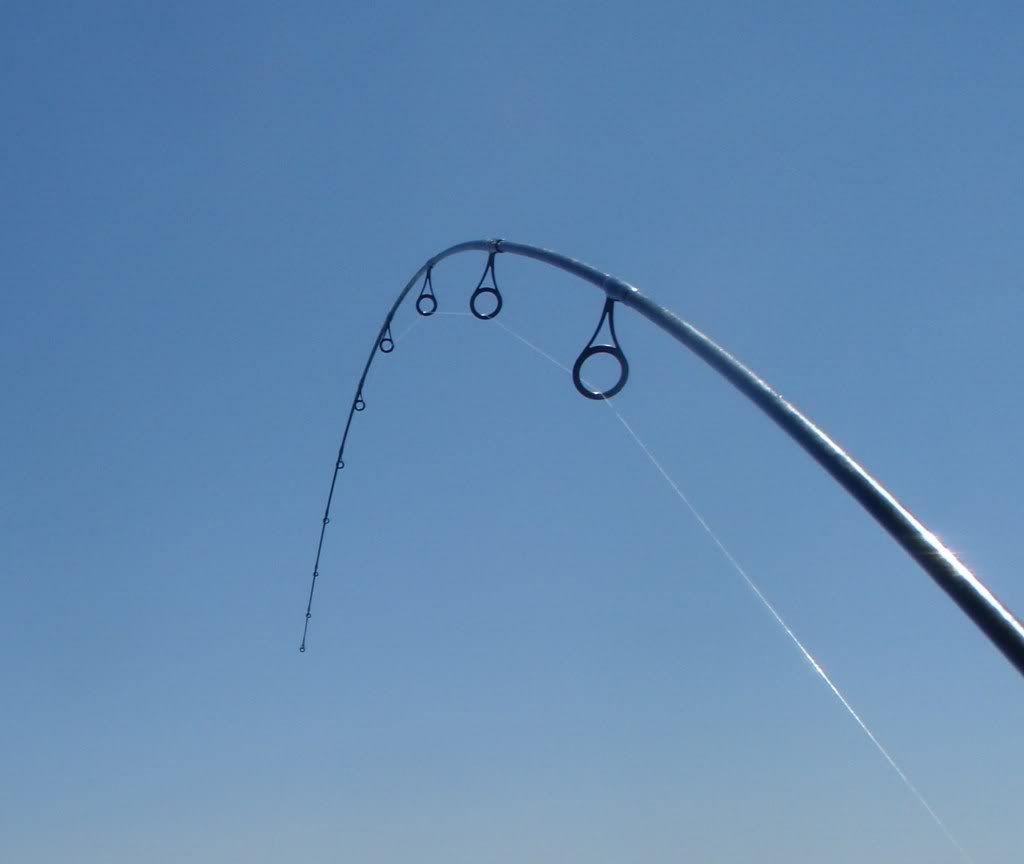 Working her in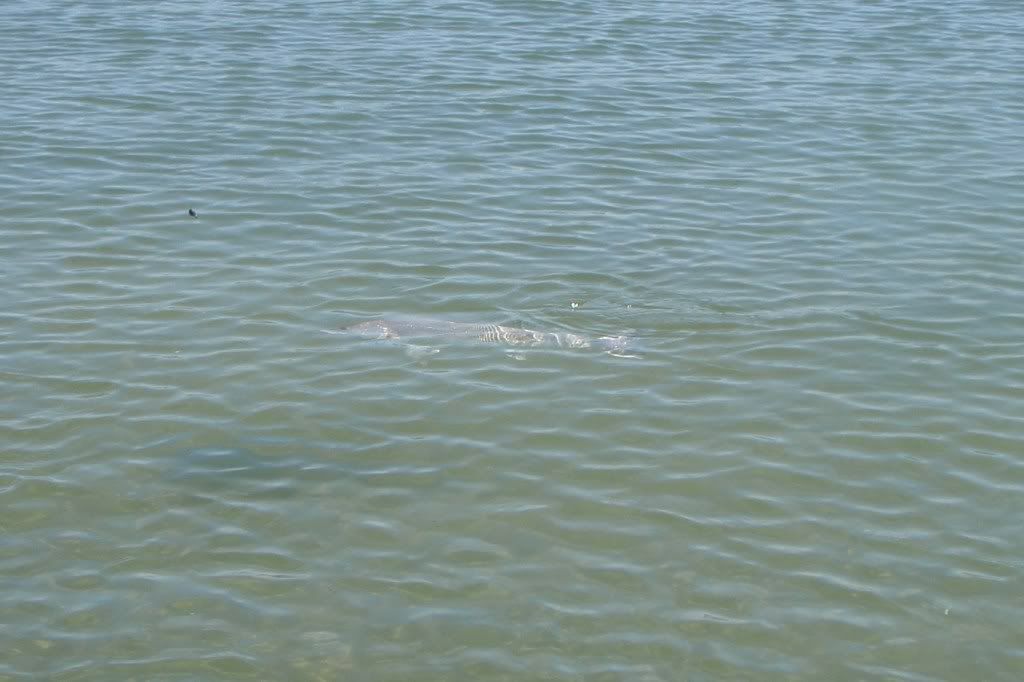 Closer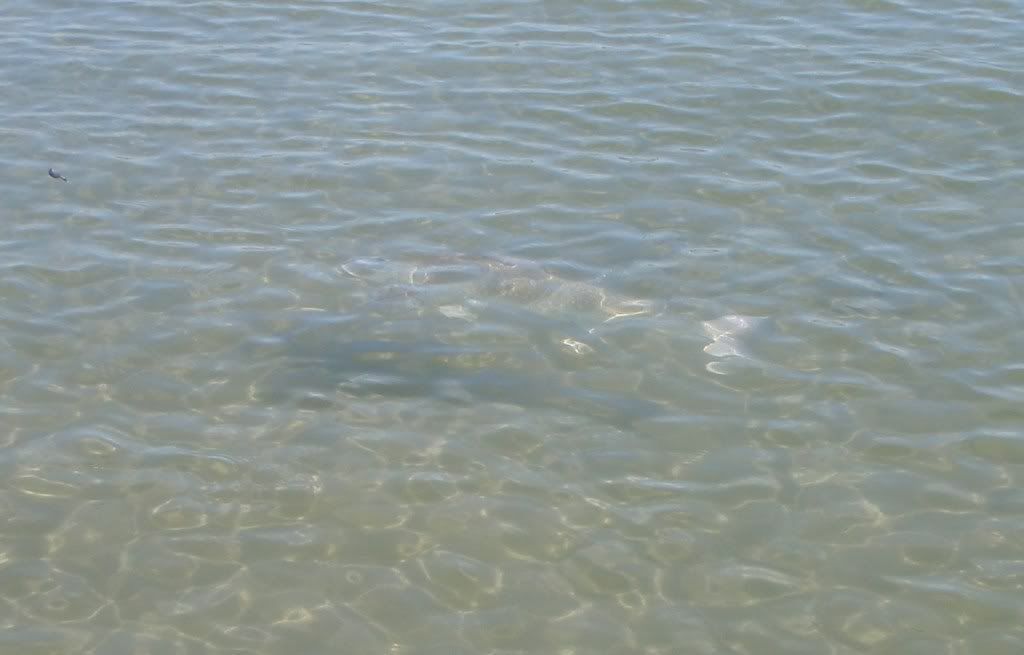 Closer
Almost on the sand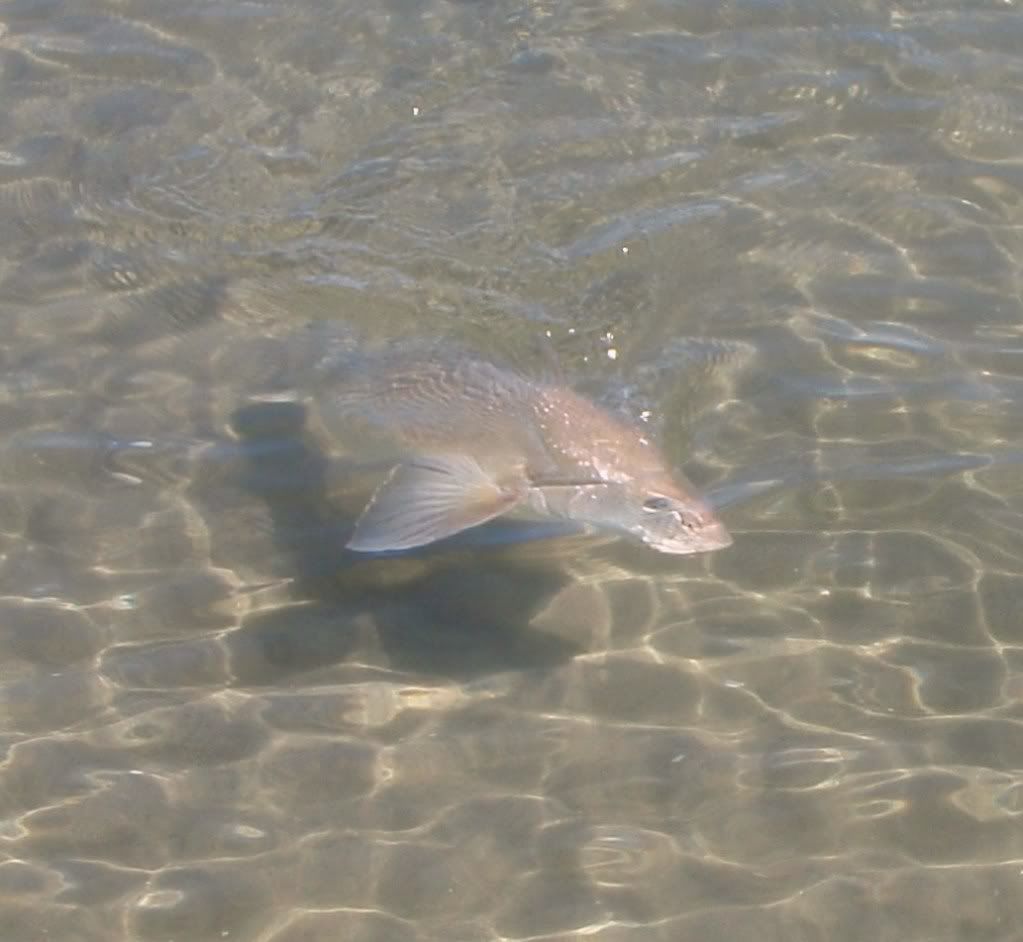 Gotcha, a nice solid 24"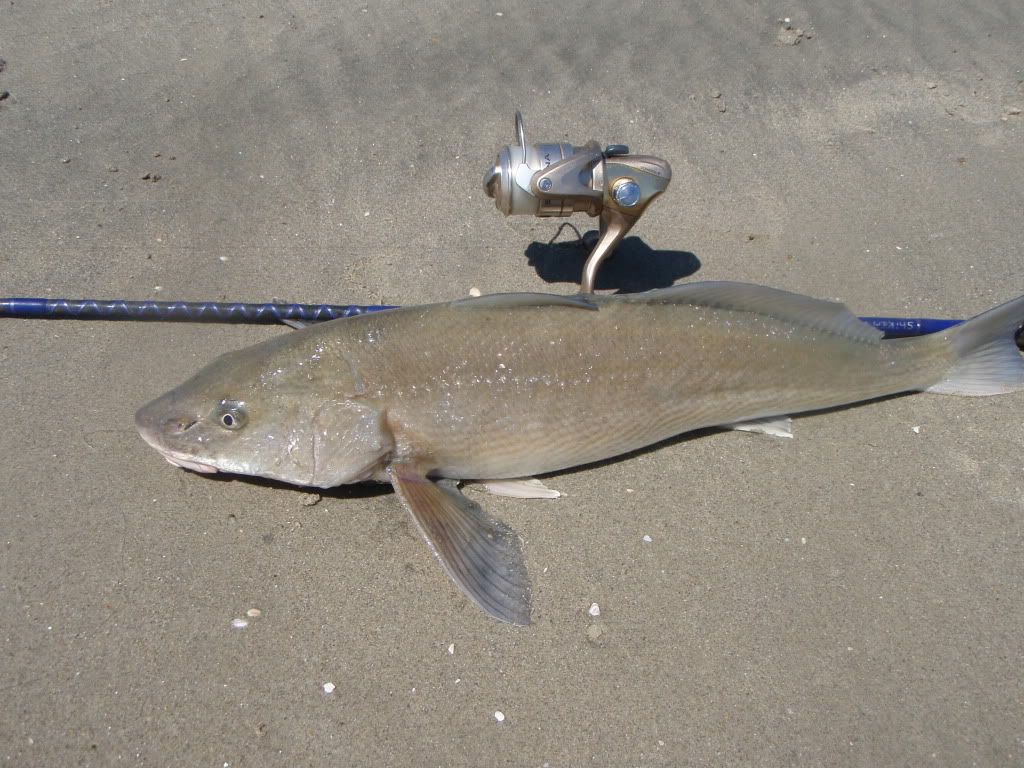 Maybe a bit more. Longer than two of my foot prints back to back
Cleaned her up and set her free to fight another day.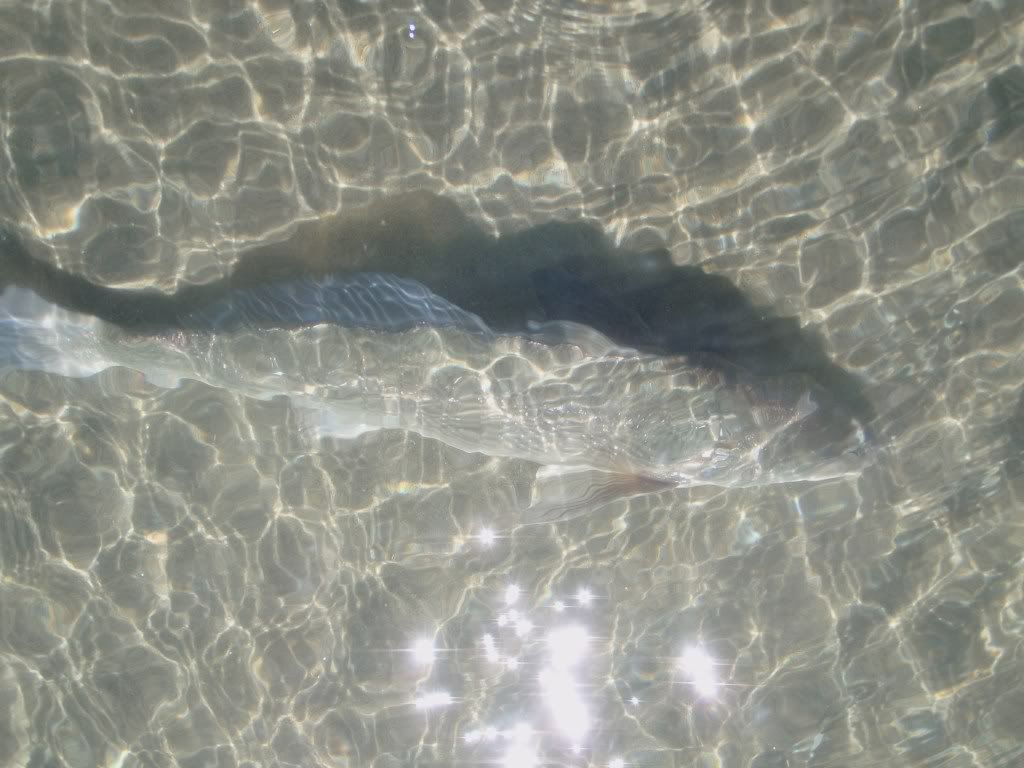 Swimming off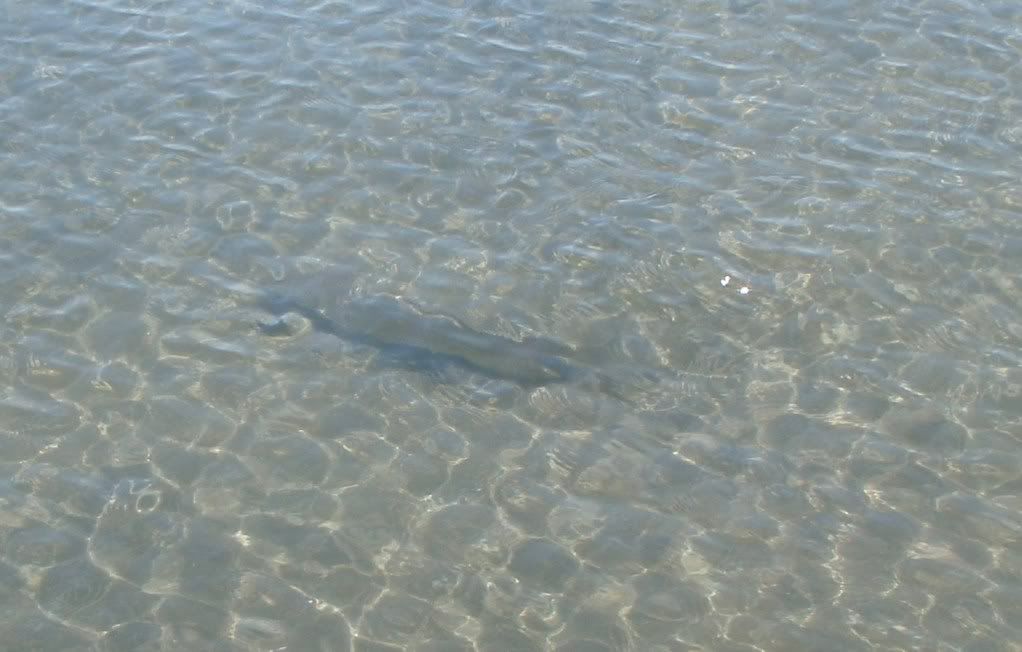 Sweet !!!!! that fish made my day. Fished for a a bit more but only managed a couple flatty's.
Nicer model
pancake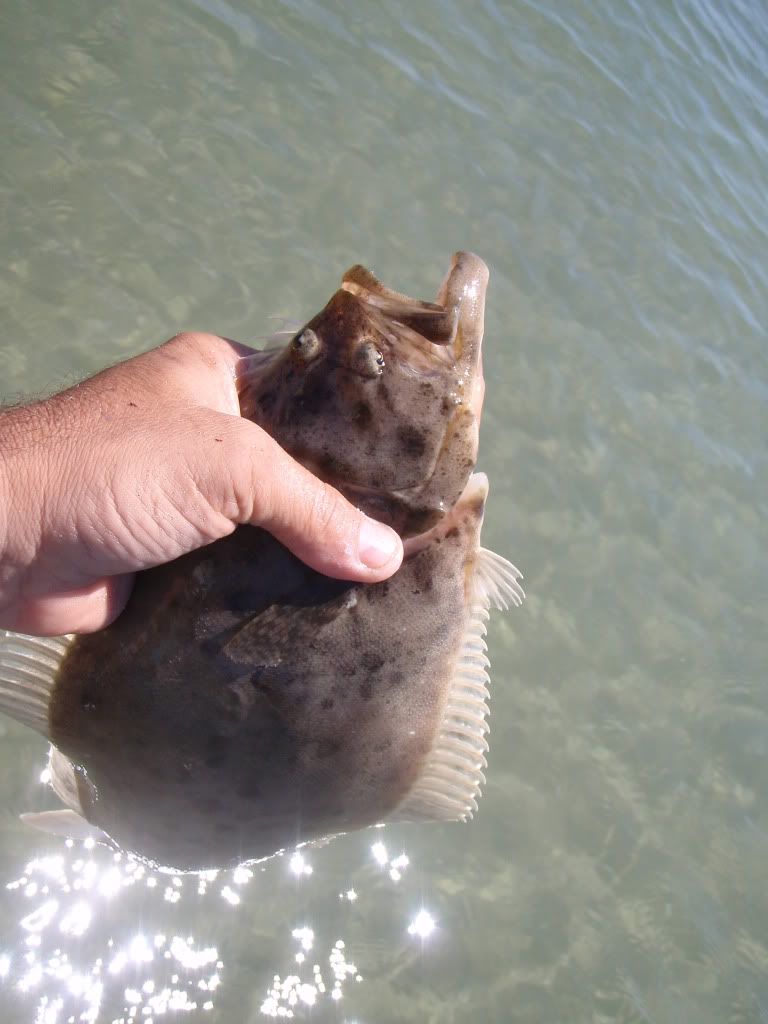 Called it a day after the two flatty's. Another cheap but super fun day on the sand in the backbay. All fish C & R'ed and where caught on GS, 4lb main, 4lb flouro, #6 hook and the 10' Noodle rod.
Tight lines,
B