Man what a morning. Hit the bay at O'dark thirty as I had to make bait before I could get started fishing. Made enough GS to fish through the morning in about 30min. Got a nice bitter whileI was pumping and it turned out to be a nice bay bass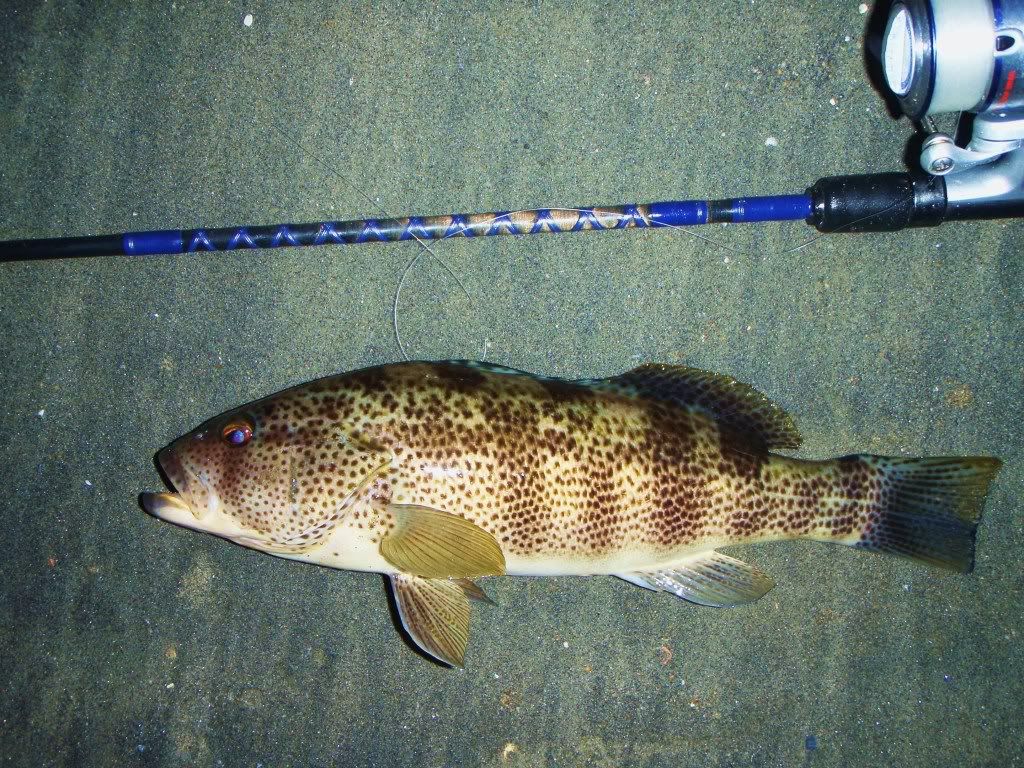 Short while later this corb decided it liked the dead sticked GS
Had enough bait to fish by this point so I left one rod dead sticked with a GS on it and with a second walked the shoreline looking for any corbs in close. Pitched a bait to a tanker and it actualy bit :O Took off on a blistering first run and dogged me for about 15 min or more before she hit the sand. A beast of a corb. at least 24" and maybe a solid 25'er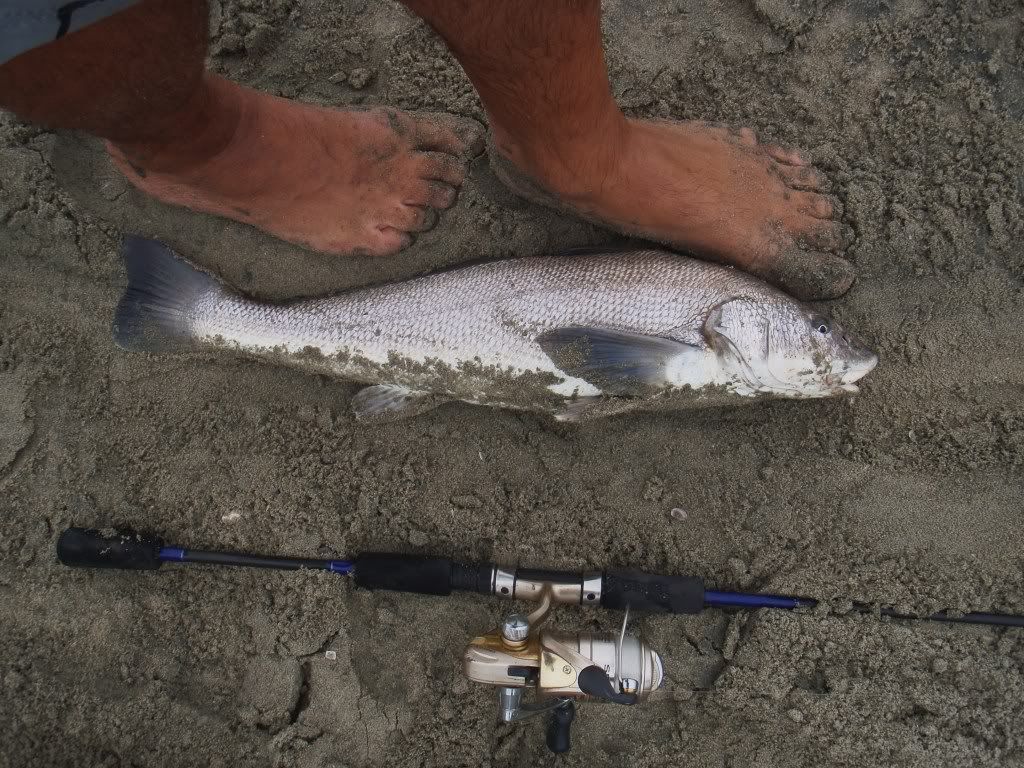 and fat!!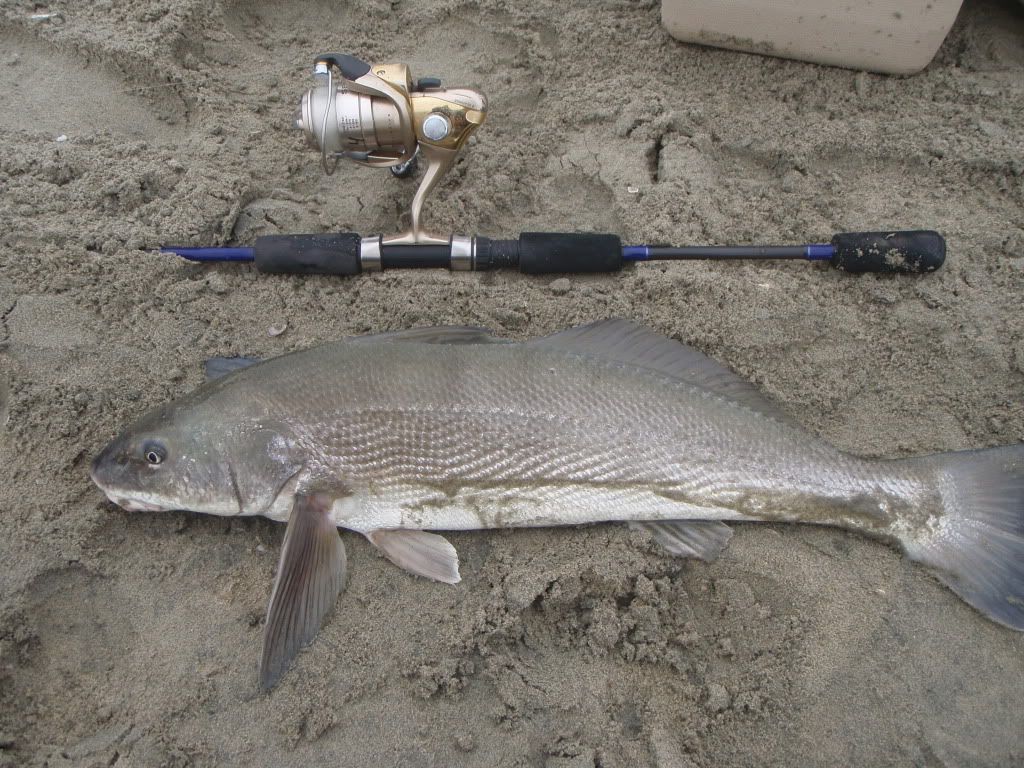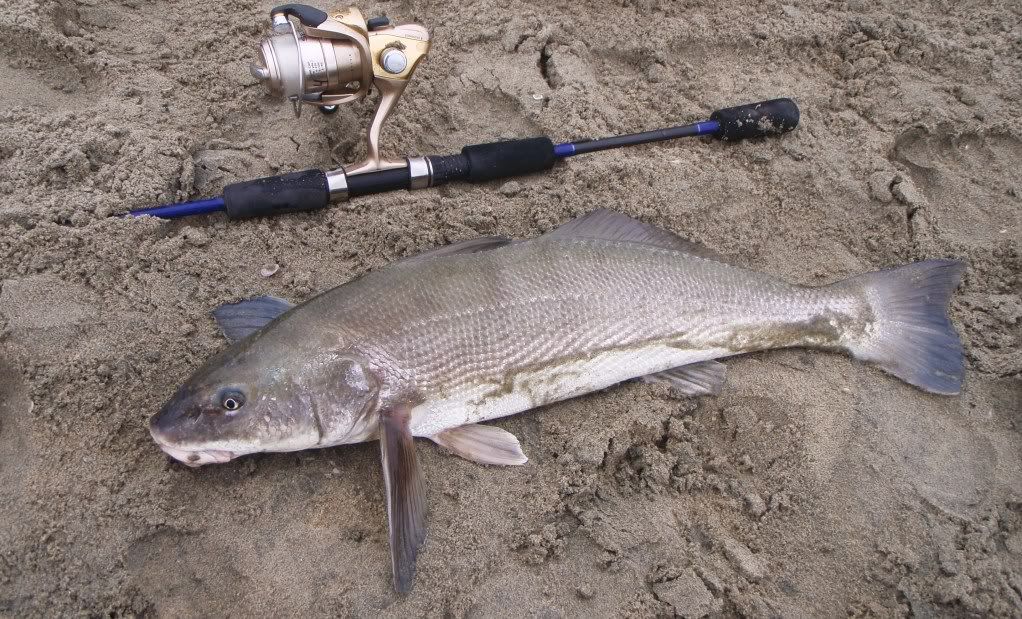 Shoot, that made the morning but I couldn't quit now. I rebaited the DS rod and started walking the shorline withthe other again. Out of the corner of my eye I saw the DS rod go bendo. Ran and grabbed it and saw a flash of the fish and it was another nice chrome corb. Nice battle on 4lb and then she finaly hit the sand.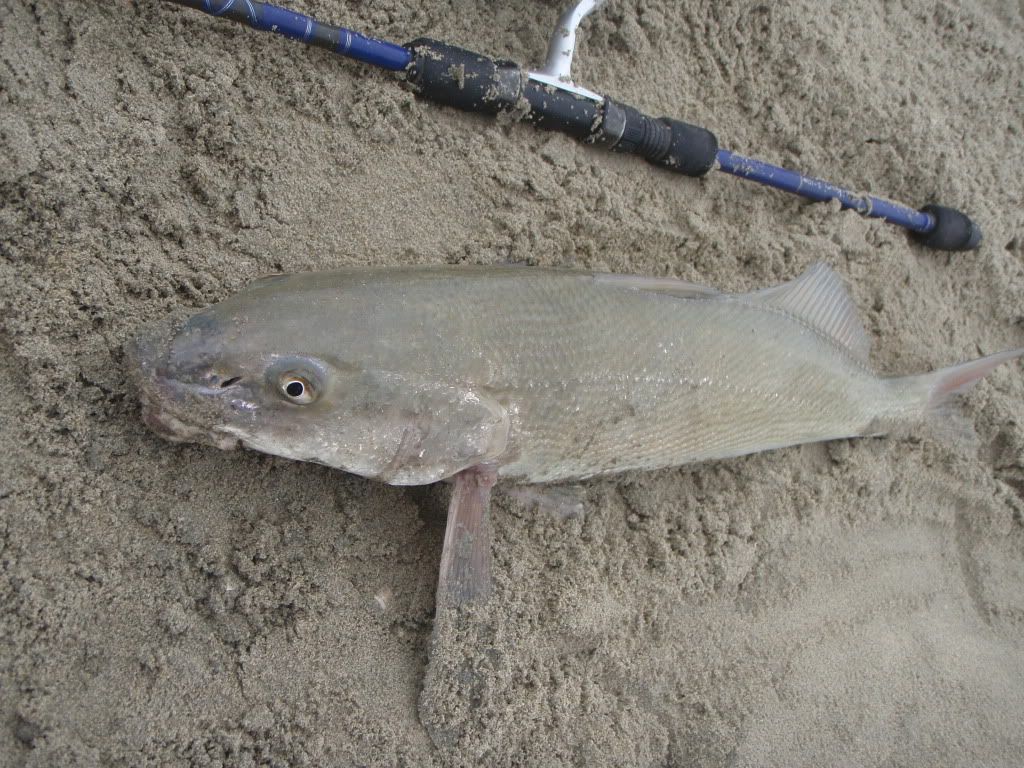 About 21" and a spawner as you can see by the warn out tail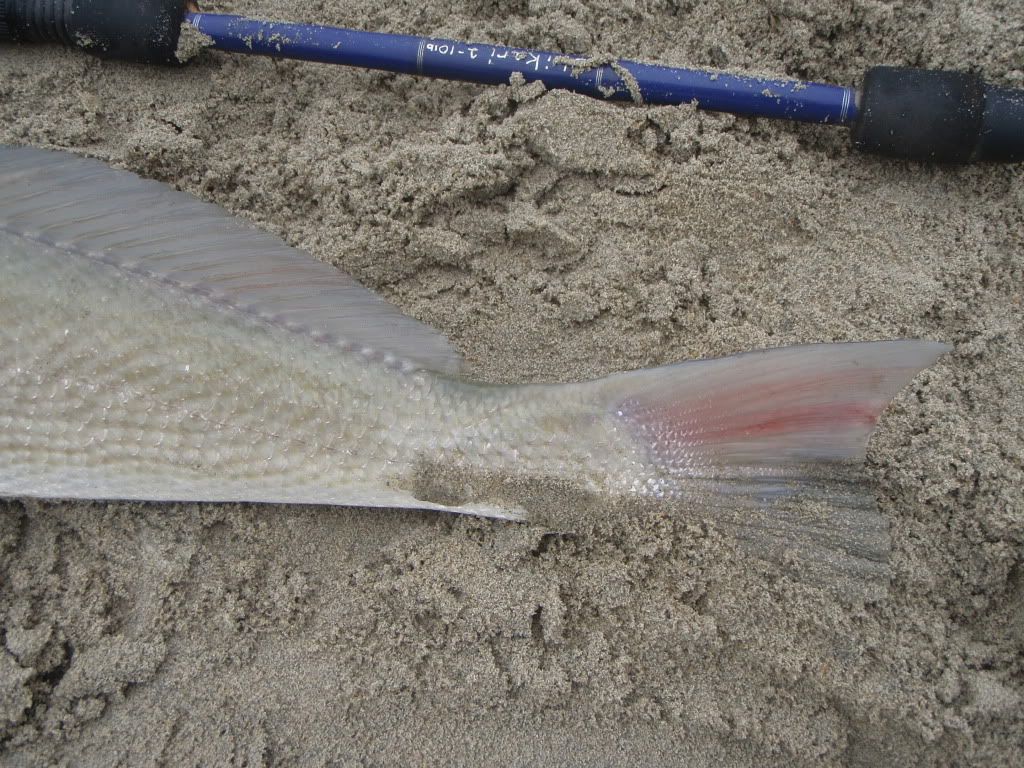 Rebaited the DS rod and started walking the sshorline again abd was able to pitch a bait to another one that was willing to eat. Off to the races again and she made some reel drag burning runs but fianly petered out and another chromer was beached
Corb #4
Had some time left so I just repeated what was working and bingo the DS rod got bit again. ZZZZZZZZ and some more screaming runs in the skinny and corb #5 hit the sand. Another nice 22 to 23" chromer.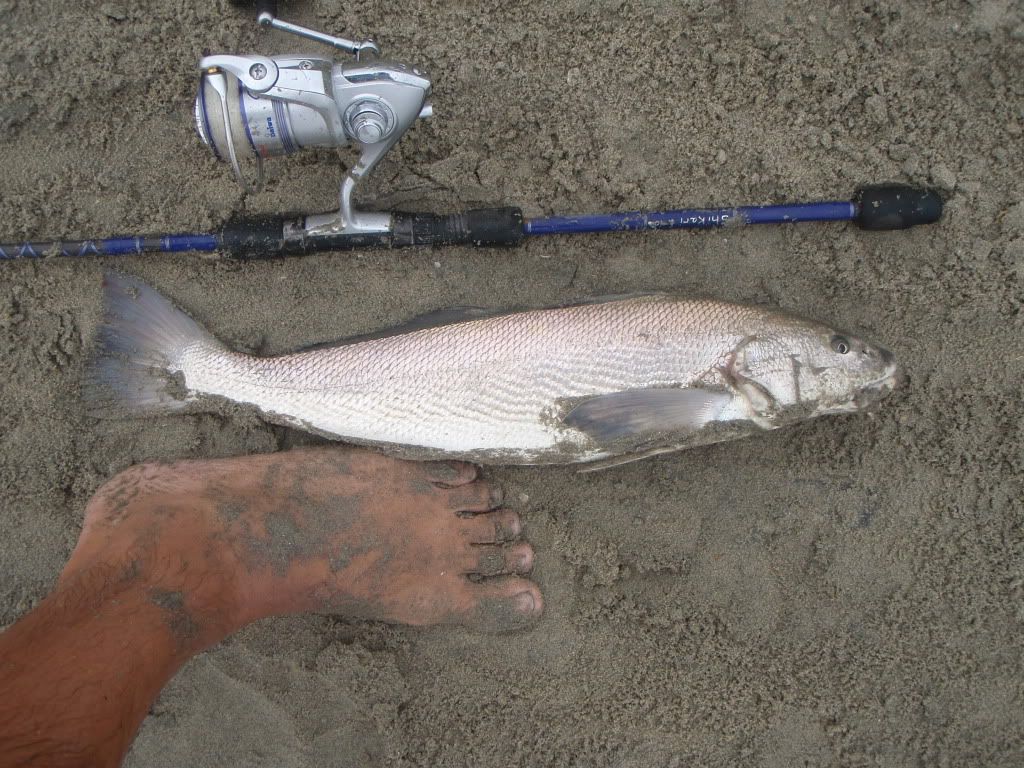 Called it quites after #5. Awsome day in the bay today. Fish total
5 big corbs (3 on the dead stick and two sight fishing)
1 nice bay bass
1 small butt
2 YFC
All fished released to fight another day. All fish caught on 4lb main, 1/4 or 1/8 sliding sinkers, small swivel and a 24 to 28" Seagaur flouro leader to a #6 red Owner mosquito with GS for bait and fished on 9 and 10' noodle rods.
tight lines,
B