Up at 5am and off to the beach to round up some SC's to add to what few GS we had left over from yesterday. Hit the go to spot around 6:15am. Waiting for me was our new employee Andy who road his bike about 5 miles to fish with me this morning. That's hard core. Anyway we started fishing the SC's waiting for the prime part of the tide to bust out the GS. About 30 min into the session I get a solid bite, set the hook and had a 5 second drag burner before the hook pulled. Reeled in the my to find the SC fouled up on the hook and covered the hook point. Dang !!! We kept working area catching a BSP here and there. Finally we get into the good part of the tide so we start using the GS. Short while later I see Andy hooked up to the right kind. Nice long fight and the a nice spot hits the sand for him
Andy and Spotfin #1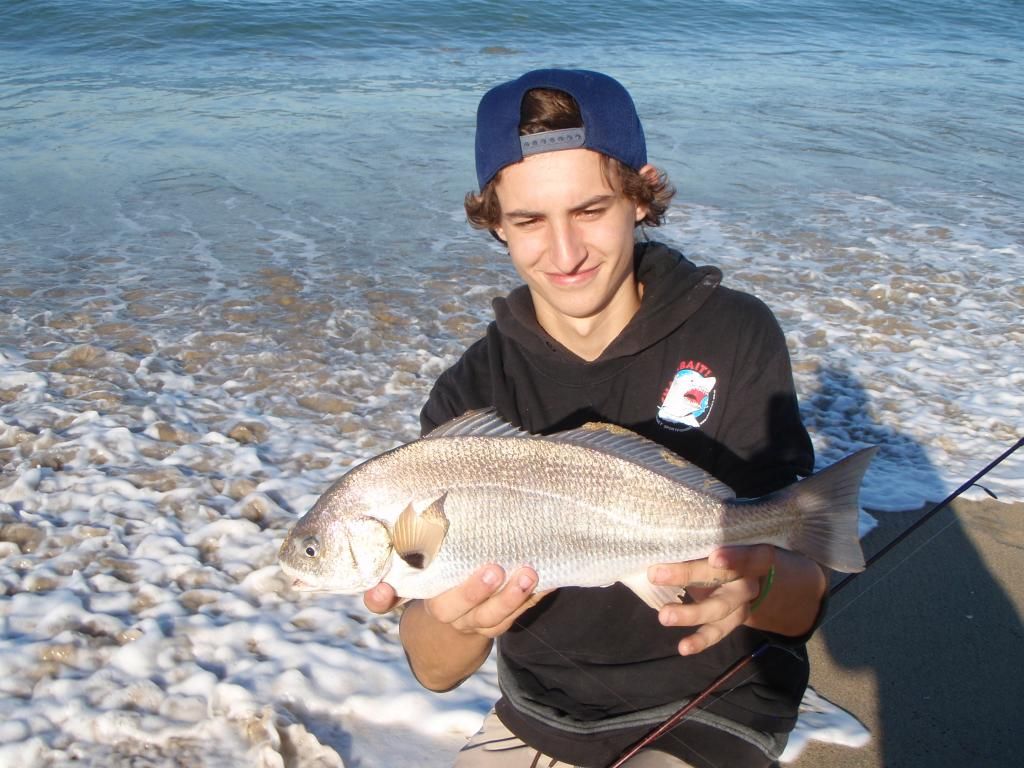 another shot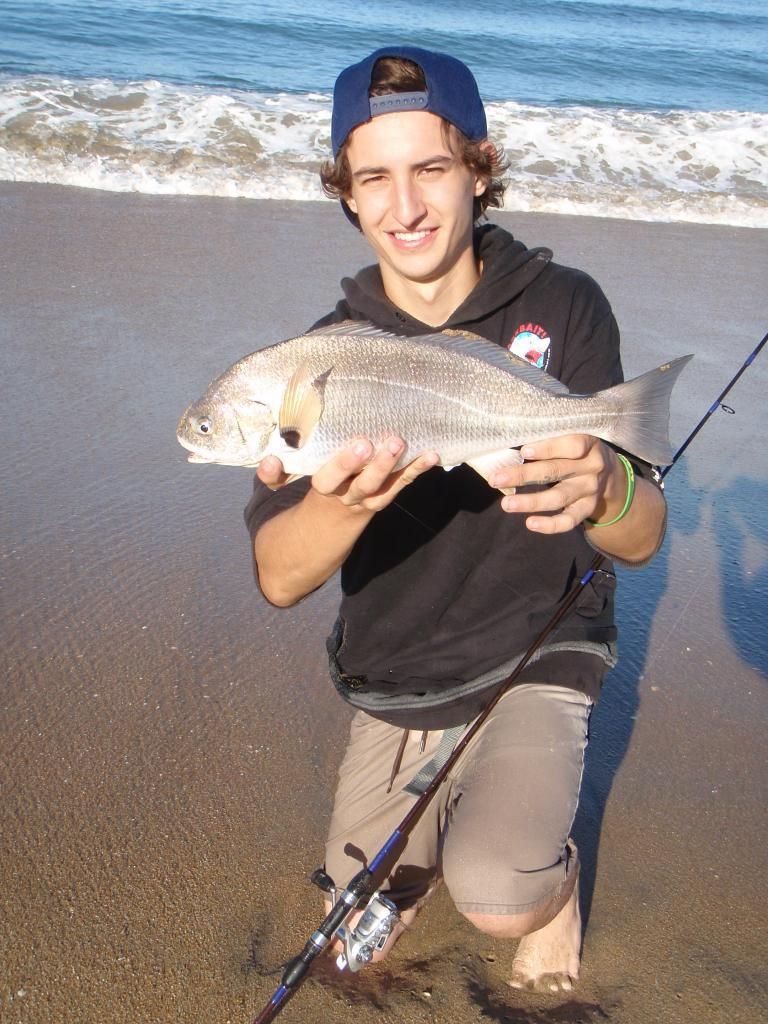 Released the spot and went back at it. 30 min later and bam Andy is on again. Another nice spot hits the sand for him
Andy and his second spotfin of the morning
Another shot
Released that one as well and just kept working the waters edge but all we managed after that was a few more BSP's and a couple YFC. Called it a morning at 9am.
todays fish count for both of us
2 spotfin from 16 to 18" for Andy
3 YFC
two dozen BSP's
Tide is out of my window so it will be off to new locations now.
Tight lines,
Behdad
This message has been edited. Last edited by: UnReel,