Hit the sand at 8am hoping to get in some fishing before the storm front moved in. Saw my coworker Blake tossing a plastic for butts as I was walking up to the shoreline. He let me know that he'd seen some corbina cruising the waters edge at graylight and that he had even hooked and landed a nice one on the plastic. Even had a pic of it for proff LOL. Looked like a 18 to 20" model. Congrats bud !!! a corb on a plastic is tough. Well I rigged up with high hopes of a good bite.
30 min went by before I got that familiar tap tap bit and then ZZZZZZ she was on. Not a big corb but it was a corbina non the less.
About 15 to 16"
Went back to walking/working the shorline and a couple casts later my bait feels like it's hung on the bottom. I give it some slack, count to three and slowly lift/pull the rod back and get some good headshakes and then ZZZZZZZZZZ. Nice little battle and then a butt comes into view. Sweet!!! Slide her up onto the sand and take a couple quick pics and got her back into the water.
about 21" of butt
Business end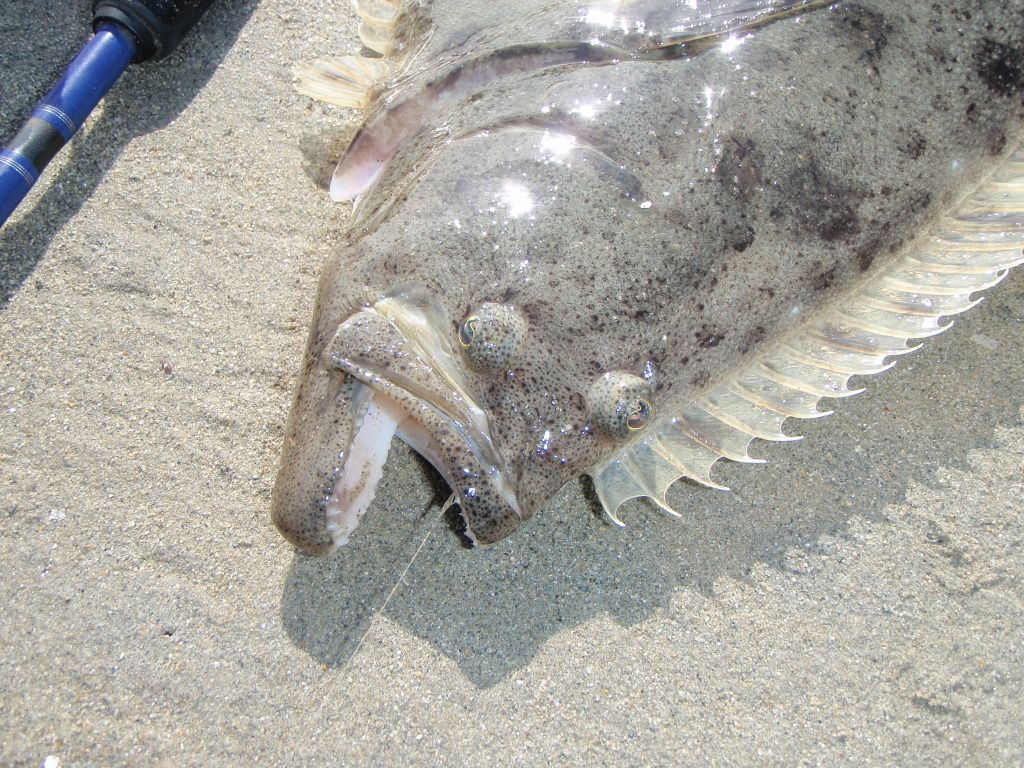 After releasing the butt Blake and I worked the area some more but didn't connect with anything. Around 9:30am Blake took off to go to work at the shop (Charkbait). I hung out for a few more hours. No more corb bites untill 12:20pm and that when I finaly get the right bite, tap tap, and I slowly lift the rod tip and ZZZZZZ I'm on again. This one runs up and down the beach and instantly its obvious its the right kind. Nice battle and a nice 19"er slides up to say high.
Corb #2 a nice 19"er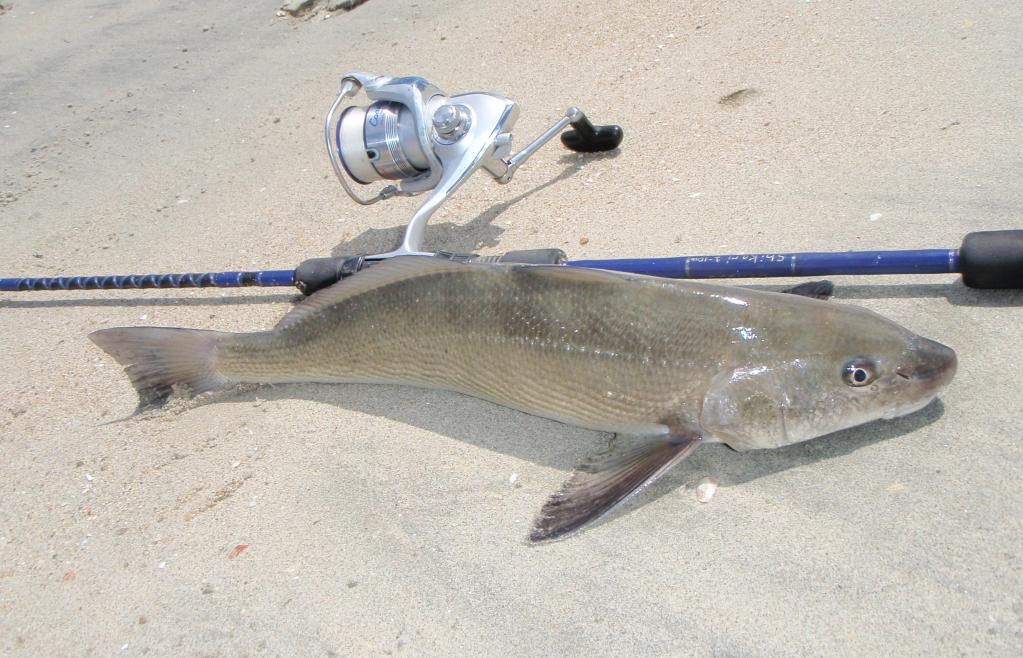 Rebait and quickly get a bait back out. Couple casts later in the same zone and BAM ZZZZZZZZZZZ we're off to the races again. Another nice fight and another nice 19"er is on the sand.
Third corb and another 19"er
Beautifull fish !!!
Again a bait is quickly put back into the bite zone. At 12:40pm there's that tap tap on the line again and as I lift the rod tip up the line is all ready peeling off the reel and then theres a couple big headknocks , corbina!! Slowly worked her to the sand and a 18"er is added to the catch list.
Corbina #4 a 18"er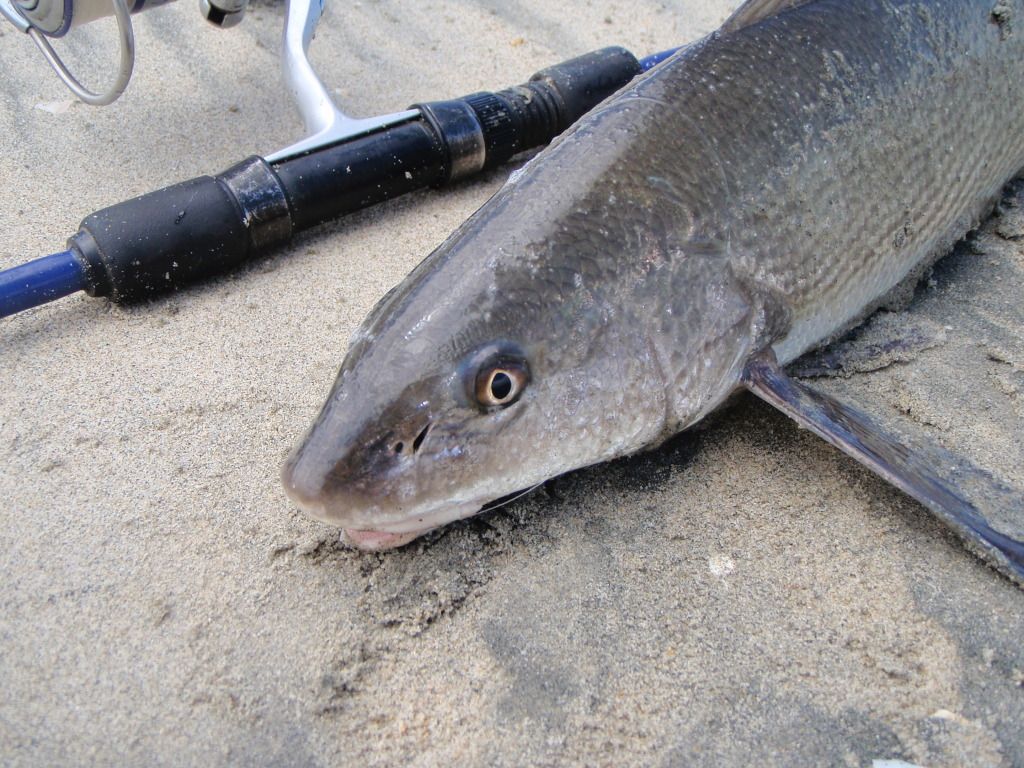 battery died in the camera so I didn't get a full profile shot.
Stayed for two more hrs but nothing worthwild was caught.
Side note, the small butt's where out in force today. Managed about a dozen of them from 12" up to the 21"er.
All fish C&R'ed.
Bait used was Ghost Shrimp on a #4 Red Owner mosquito hook, 2' 4# fluoro leader, 1/4 egg, 4# izor clear main, 10' Shikari noodle rod, Daiwa Coastal 2500 spinner.
14 trips for 26 corbina to 24" in 2012
Tight lines,
Behdad