Fished this morning before work with my coworker Brandon again. He got some good Intel on some sliding corbina so we went to check it out . Location was near one of my old low tide spots so the plan was to hit it this morning at o dark 30 and catch the bottom of the low (at 6am) as the tide turned and started coming back in/up.
He'd made a batch of ghosties Wednesday morning and saved them for this morning. I didn't have time to make any earlier in the week so on the way to the spot this morning I made a quick pit stop and in about 10min made 50 SC's to use for bait. Took off to meet B at the designated location at 6am. South wind was up, surf was up a bit and there was a strong uphill current with some kelp in it but totally fishable. Within minutes of walking up to the waters edge we where greeted by corbina cruising the drop off. For 2 hrs we tossed GS and SC's at'em for notha. Finally while blind casting a rip flowing into a deep hole I got a solid bite on the SC. Set the hook and ZZZZZZZ of to the races. Fish ran up the beach hugging the drop-off. After a decent battle we finally see color and and and Oh !!! we see a nice spotfin swimming in a wave. After catching a handful of BSP's I was worried the knot to the hook was going to pop so I was really easy on the fish.
Working the fish to shore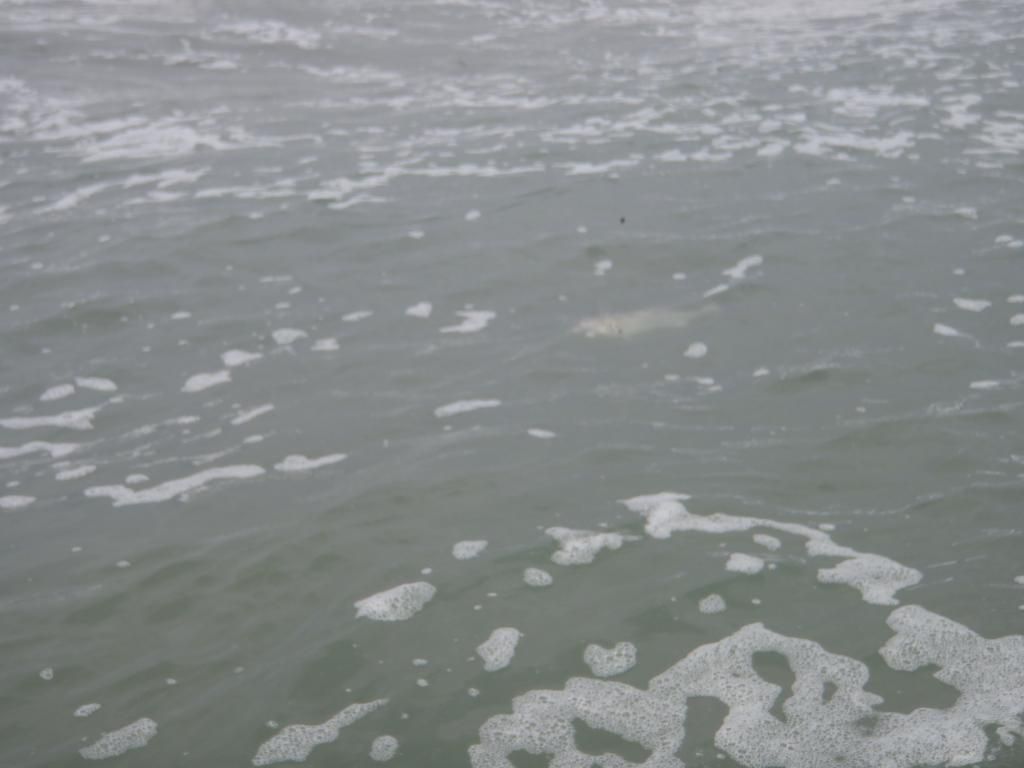 Almost to shore
Finally worked it to shore and a roughly 21" spot hits the sand.
21" spotfin croaker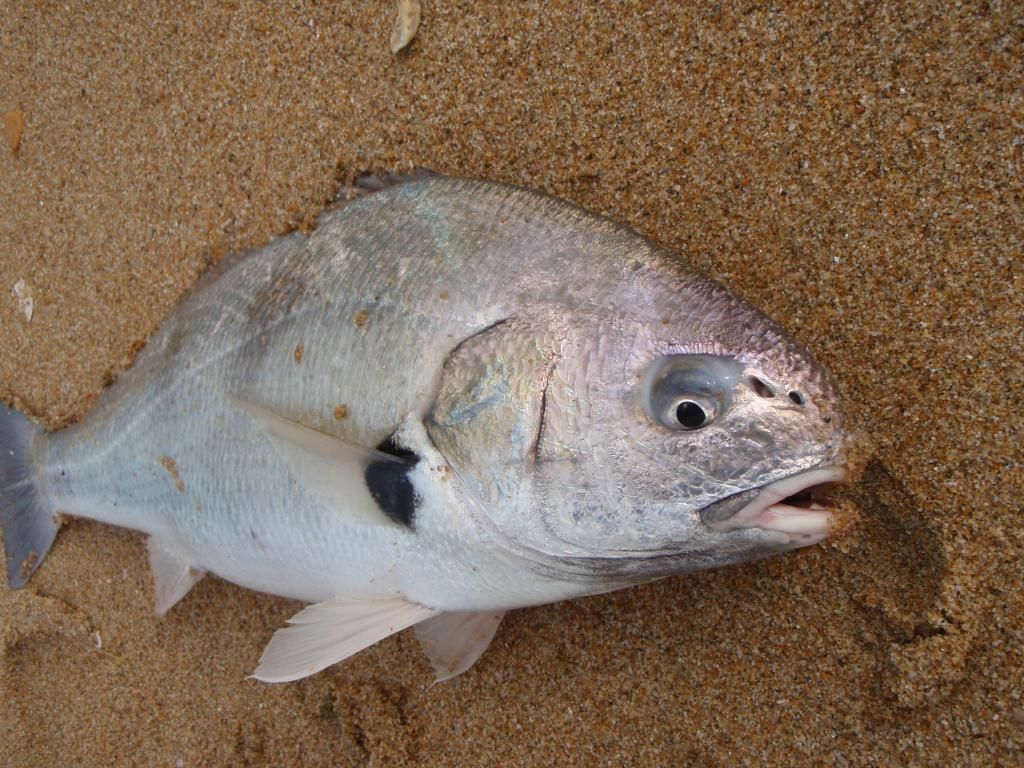 Beautiful spot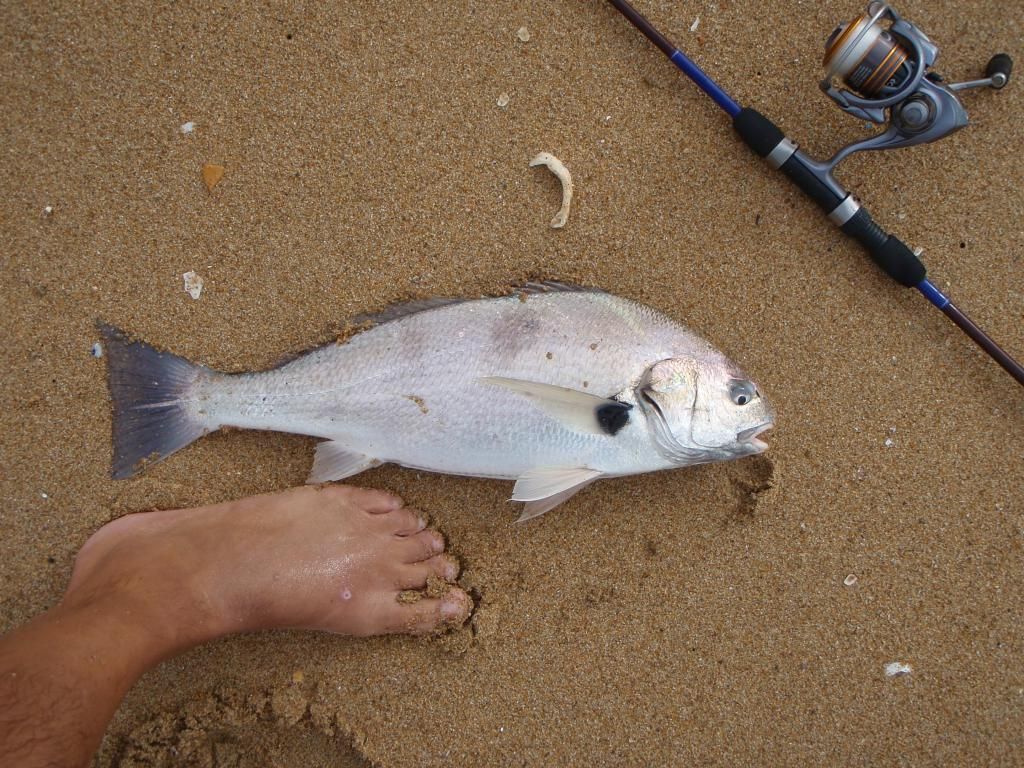 Glory shot of the spotfin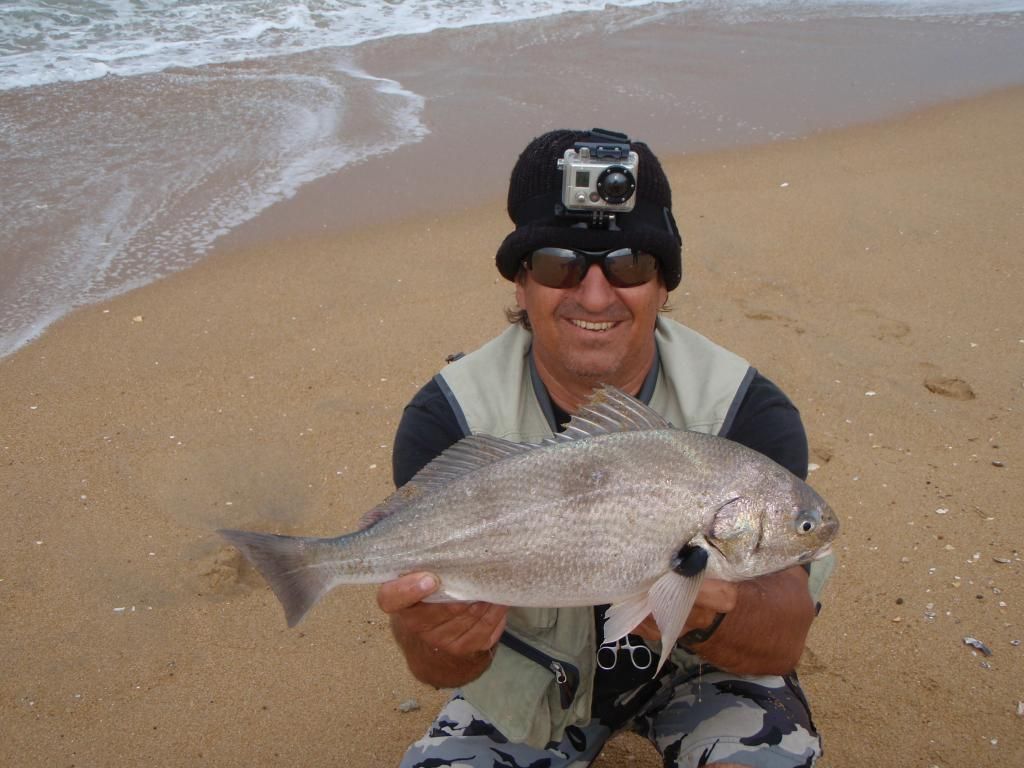 Released the spot after taking a couple pics and then went back to fishing hoping we could coax another one to bite but it wasn't meant to be. Took off for work at 9:30am
My fish count for the morning
one 21" spotfin croaker
a dozen or so BSP's from 5 to 10"
Think Brandon had about a dozen BSP's as well.
Thanks again for sharing the sand with me B, always fun !!!!
Tight lines,
B
2014 croaker count
10 corbs to 21"
10 spotfin to 23"