Haven't been able to hit the sand since last week and we finaly had the chance to give it a go this morning. Brandon made a batch a GS yesterday so we where baited up and ready to go. Met at the AO 6:30am and then went and hit the go to spot. As we got to the waters edge we realized that the conditions where going to make it tough to fish. there was a strong south wind, strong south to north current and a decent swell being pushed by a incoming tide. As we where getting ready we saw Kiyo come strolling up. He wasn't to keen on the conditions either. Anyway, we made a few casts and quickly realized that this spot was a no go as we where getting smelted to death as soon as the baits hit the water. After about 15 min of getting smelted in the horrible conditions Kiyo bailed out and gave us a wave good by. Brandon and I looked at each other and decided to bail as well and try another close by spot that has worked in the past on the last hr of the incoming tide.
Arrived the AO #2 and went to work. Wind was down a bit , swell was a little smaller but there was still strong south to north current with lots of eel grass in the water. First cast and a few seconds after the bait hit the water I got slammed. Set the hook and had a nice little battle with a little corb. Sweet !!! not a monster but kept the croaker streak alive.
Me and my little corbina, more of a moment of shame pic lol !!!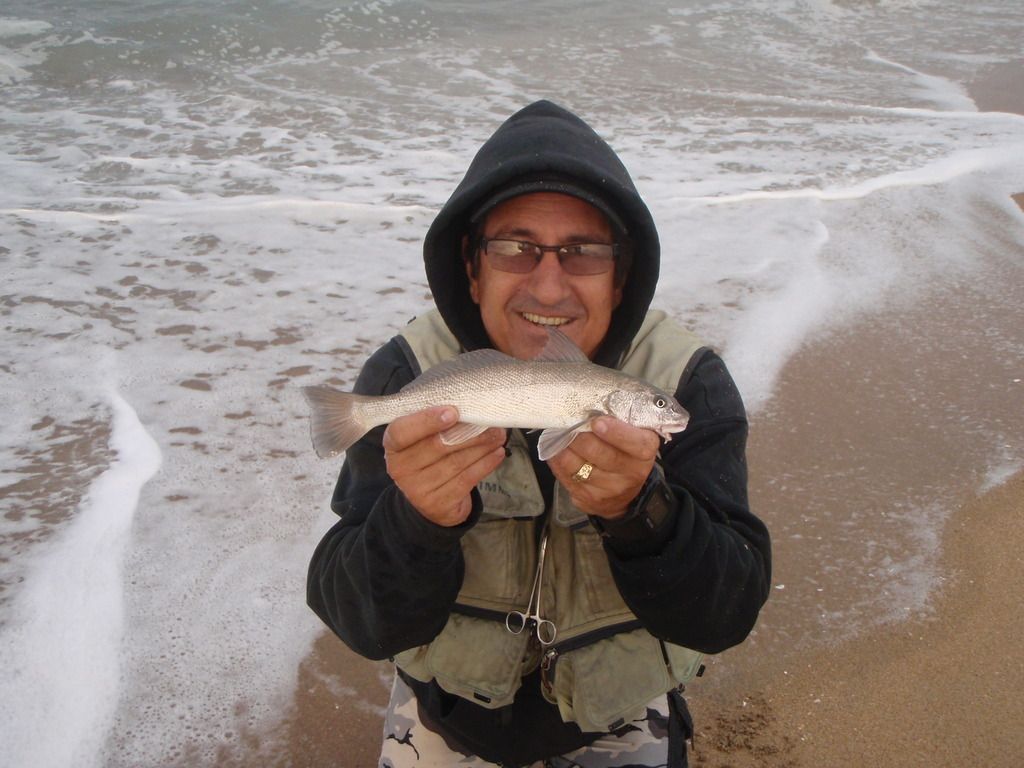 Few cast later I manage a nice BSP
Couple casts later a 12" yellowfin croaker hits the sand for me. Joked with Brandon about getting another croaker slam but didnt take a pic of the yellowfin, just released the fish.
Went back to pitching GS and metioned to Brandon that the last time we fished we got corbs first, then the YFC swam thru and then spotfins. Well we had the corb, the YFC and about 15 min later right on the top of the tide I popped a decent spotfin to complete another croaker slam.
Me and my spotfin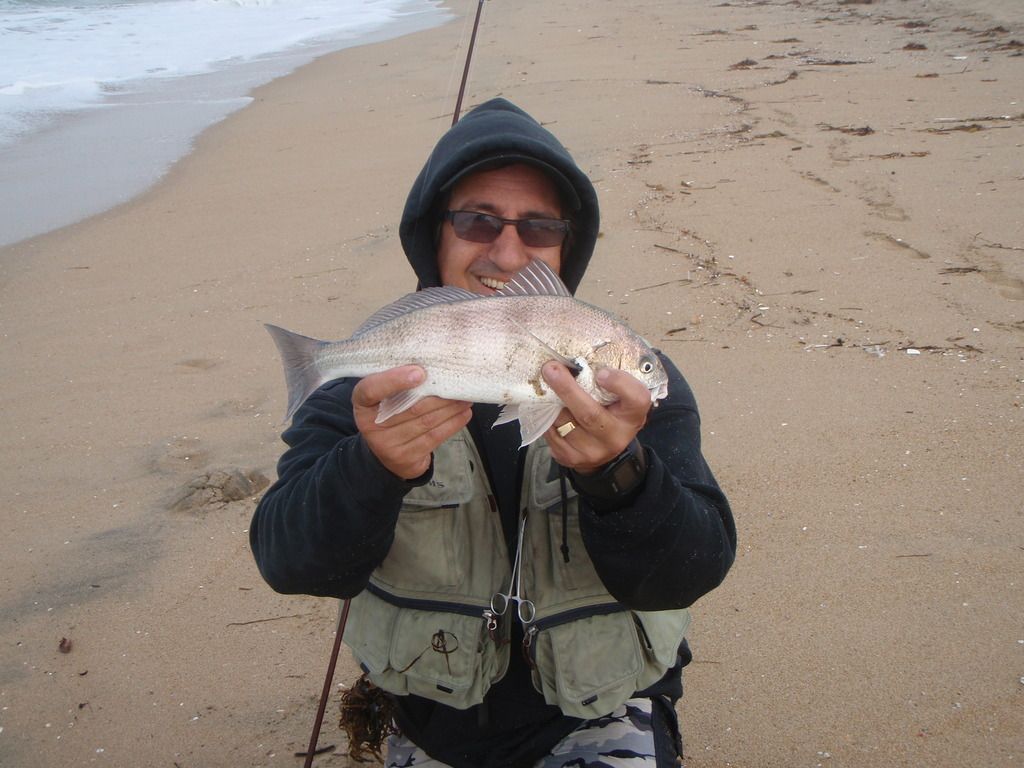 Not a whole lot of action after the high tide at 8:30am so we bailed out just after 9am more than happy to get what we got.
final tally for me
4 smelt
1 corb
1 spotfin
1 YFC
1 bsp
Brandon
1 smelt
tight lines,
B