Took a week off from surf fishing due to having a cold but I had to give it a go yesterday morning as my skin was twisting from with drawls. Checked the tides Tuesday night and saw that I'd have a one or two hr window of prime corb tide first thing in the morning Wed so that was the plan. Got up Teusday at 4:30am and grabbed a batch of ghosties that had been chilling in the garage fridge for the past week and took off for the spot. Got to the spot at graylight and went to work. About 20 min of fishing and hookup ZZZZZZZZZ!
Big boil in the water on the hookset and then it was off to the races
some killer runs up and down the beach and the she slowly came to color.
and then finaly up onto the sand.
A nice 22 to 23" model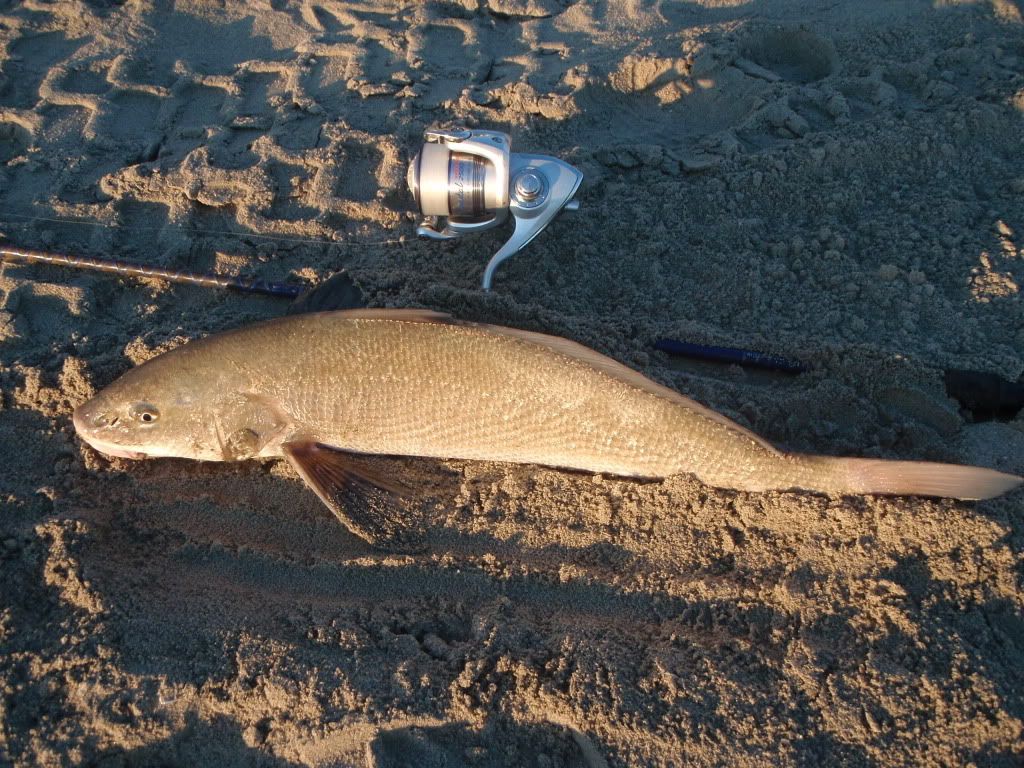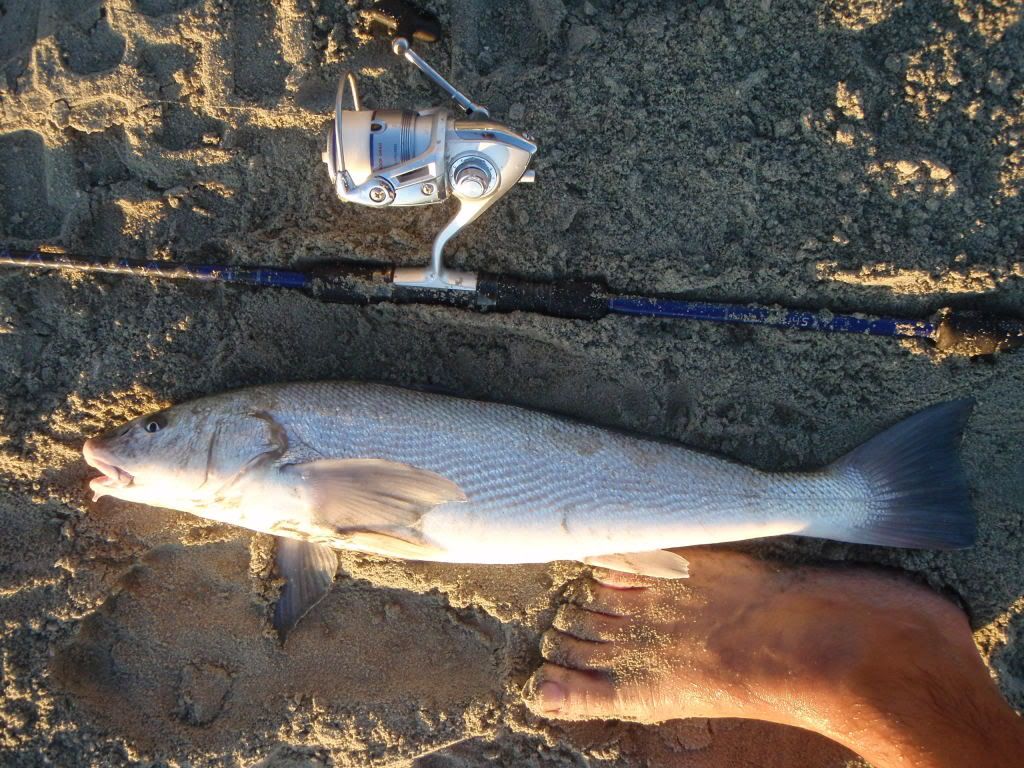 Worked the area for an hr or two more but didnt see another corb in the skinny and I got no more bites.
Time for a move so I ran down toward Bolsp Chice to see if i could find any slidders on the beach. Only thing I was able to see or catch was about a 6 BSP's all about this size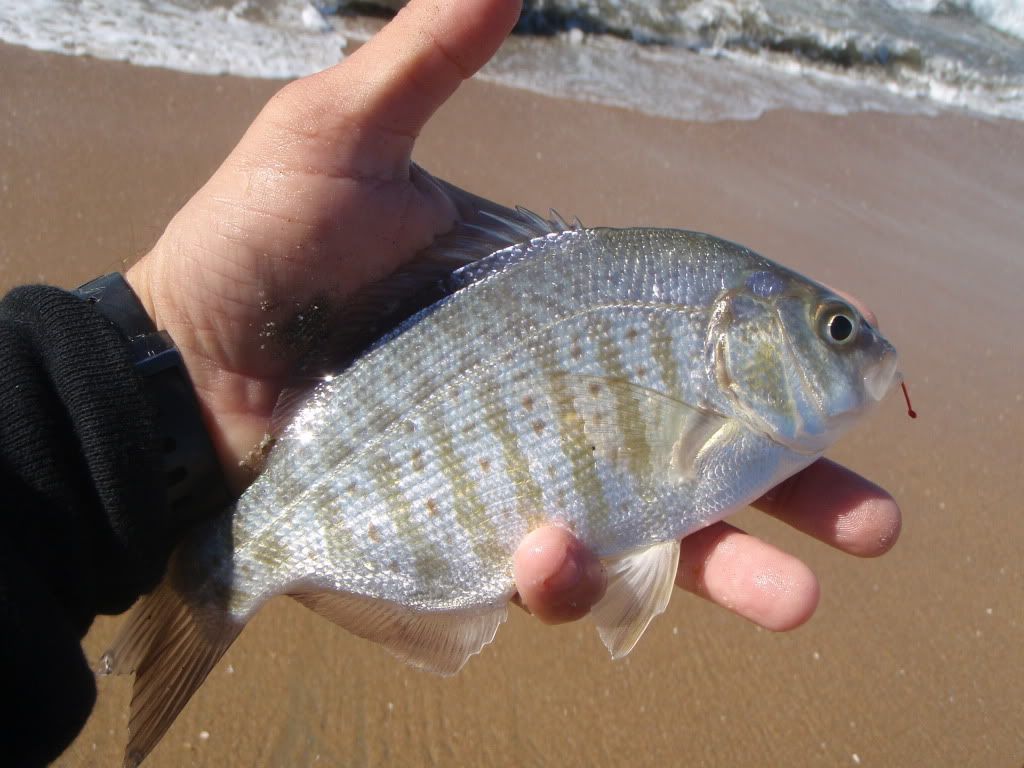 Not wantning to waist my GS on them a made another move but again I found no more corbs so i called it a day early and went home to take care of some business.
Conditions where great, Clear sky, light offshore breeze, clear clean water and no crowds.
Also, here how I've been hooking my GS when hunting corbs.
Works great !!!!!
tight lines ,
Behdad
AKA UnReel