Wasnt going to hit the spot again till next week as the bite time is working out of my fishing window but after waking up at 3am and not being able to go to sleep I finally decided to give it a go again and see if I could get a better model corbina to bite. Gear was all ready in the truck so it was off to make bait at 3:30am. hit the bait spot and made 50 sc's in two dips of the SC rake then it was off to the hot bite zone. Arrived at 4:30am and started the trek to the spot. Arrived at the spot and went to work. Saw a few fish but not as many as yesterday but with a few of those fish where a couple absolute monster corbs. Biggest I've ever seen. Brandon told me about a couple he saw last month there and I was skeptical but not anymore. Finaly got a bitter that turned out to be a nice YFC
YFC
Little while later I get slammed and the fish is pulling way harder than normal and was fighting weird. Serious Tug O War going on and I finaly wrestled this guy to the sand.
Big spotted bay bass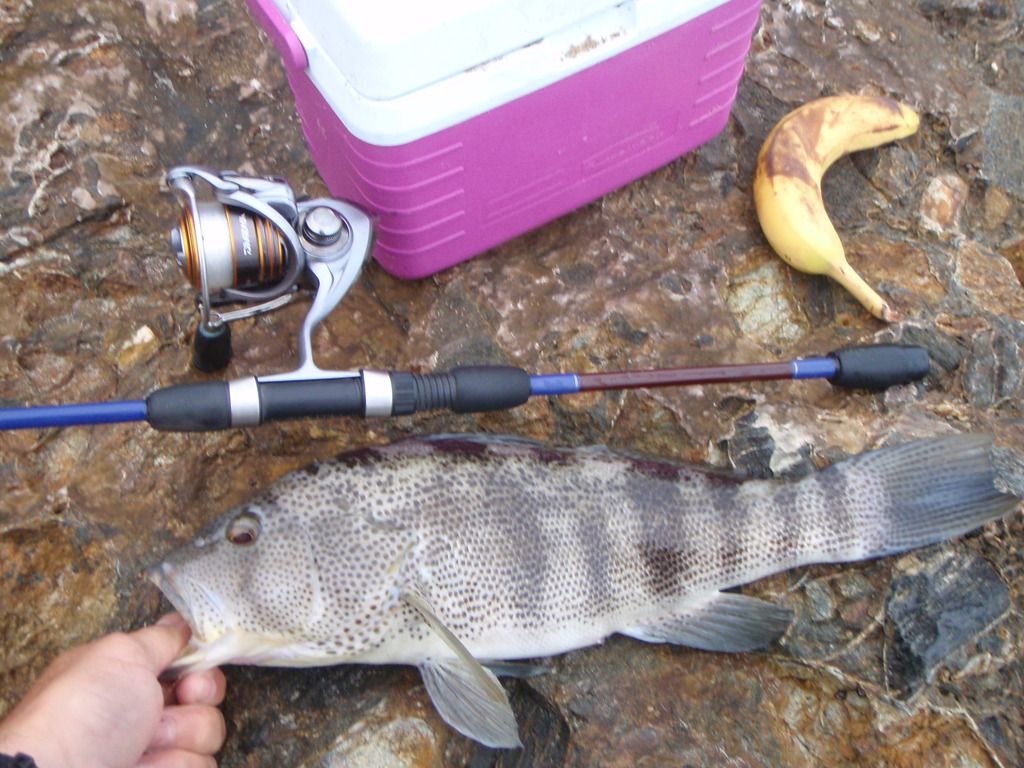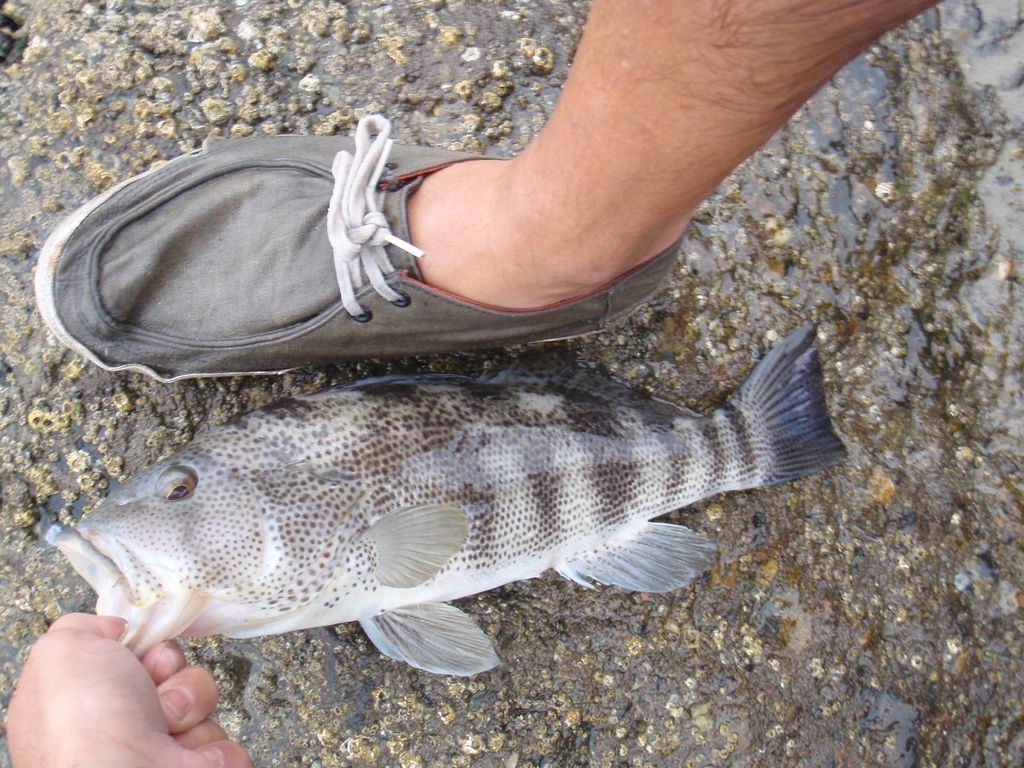 Big bay bass released
Finally at 9:00am I saw a couple fish that looked a little more fired up to eat. Pitched a small SC at two fish about 20" long each when a 24" runs up and grabs the bait and smokes off. Another tough fish and after a long battle a 24" corb hits the sand.
24" corbina
Was stoked to finally get a big'n 8) as most of the corbs we've got so far have been small to medium models.
Got two more shots in the next 15 min getting 1 crushed sc back and on the next cast getting my sc bit off but missing both bites
ops: :lol:
Not a bad two days of fishing. Go get'em they're biting
tight lines
B