16 April 2013, 12:04 PM
UnReel
First corbina trip for 2013 and first corb for the season
Sunday the wife wanted to get out of the house so we got up early to cruise PCH. While on the drive I realized it was low tide so I asked her if she would mind if I made a stop to pump some ghosties to use before work on monday ( I always keep my pump and a bucket in my truck). She was like pump what !!!! LOL . She was a go so I made the stop and pumped a quick 20 or 30 and we headed back on our way.
Monday morning I got up at O'dark 30 to try to nab my fisrt corb for 2013 . Grabbed a quick coffee from my local donut shop and took off for one of the go to corb spots to do some scouting. Arrived pre dawn and started working the shorline. not much action and I never saw a fish in the shallows or skinny water. an hr or so after sunrise while doing some long casts and slow dragging ghosties I finaly got the bite I was looking for . A sharp tap!!! followed by a second sharp tap !!. Let the line come tight and slowly lift the rod and ZZZZZZ!!!! fish on. Few nice little runs and I see a small corb come to color. Sweet !!! Slid the little guy up onto the sand , took a couple pics and then put it in the water and said good bye. Was stoked to get one on the first trip. small one but its still a corb and keeps my corb streak alive at about 10 trips in a row with a corb.
Called it a morning around 8am and had a small butt, turbo, and corb for my morning effort. Fun 2hrs of fishing and I cant wait to head back out.
Couple pics of the little 13 to 14"er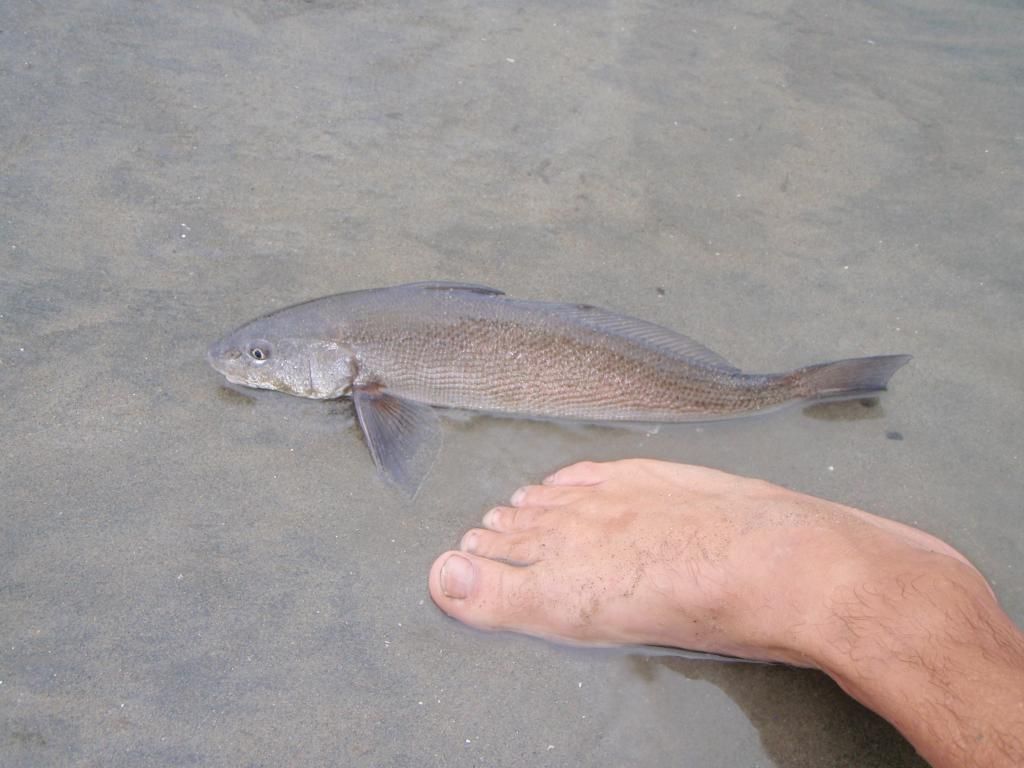 little corb mug shot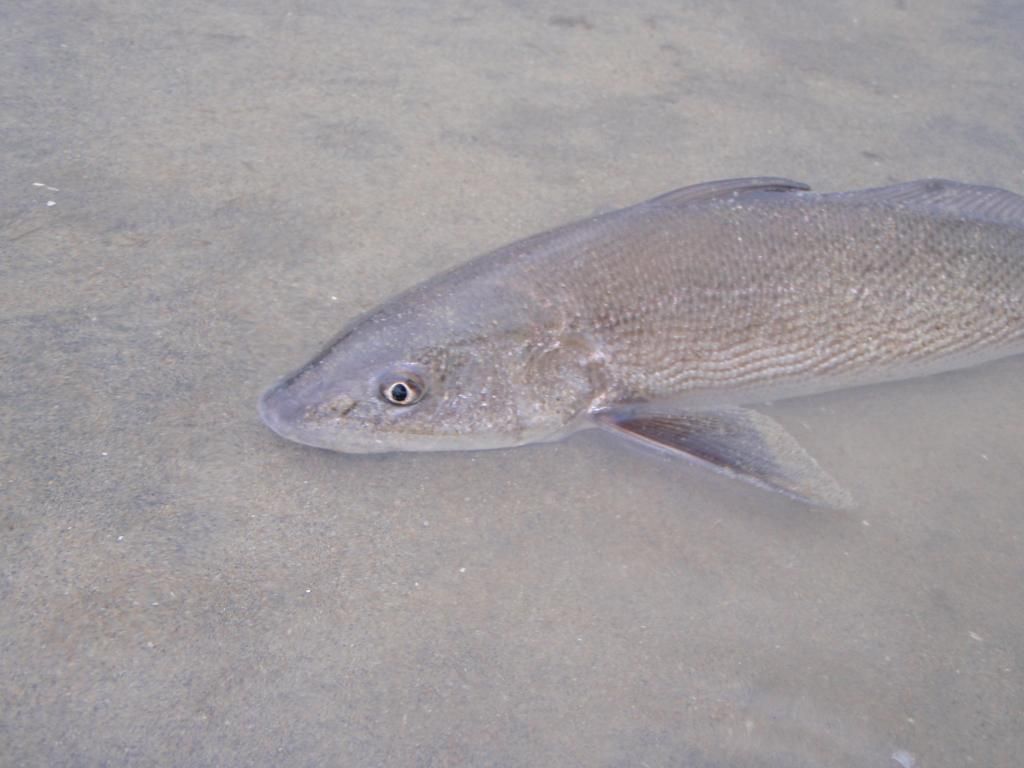 tight lines,
Behdad (Beta)
aka UnReel
This message has been edited. Last edited by: UnReel,
19 April 2013, 08:15 AM
jitsurfish
So dialed...
10 in a row is sharp shootin'
Lookin' forward to some mama corb reports.
Water temp still a little jacked but this weekend may be lookable in the surf down my way