Made bait yesterday on a off tide and the Ghost shrimp where wide open. 3 -4 per pump was the norm. Made a quick 30 or 40 with the wife and dog again and then ran back home to put'em in the fridge.
Headed out before work this morning with Blake ( our line spooler and wind on leader maker at Charkbait) and John ( the manager from Charkbait). We hit the spot at 6am and went to work. It started off slow but picked up as the morning went on. I managed one good biter from the right kind while pitching and dragging a GS on 4# and got it to the sand. Nicer 20 to 22" model. Few pics
Hook up !!!!! ZZZZZZZZZZZZZ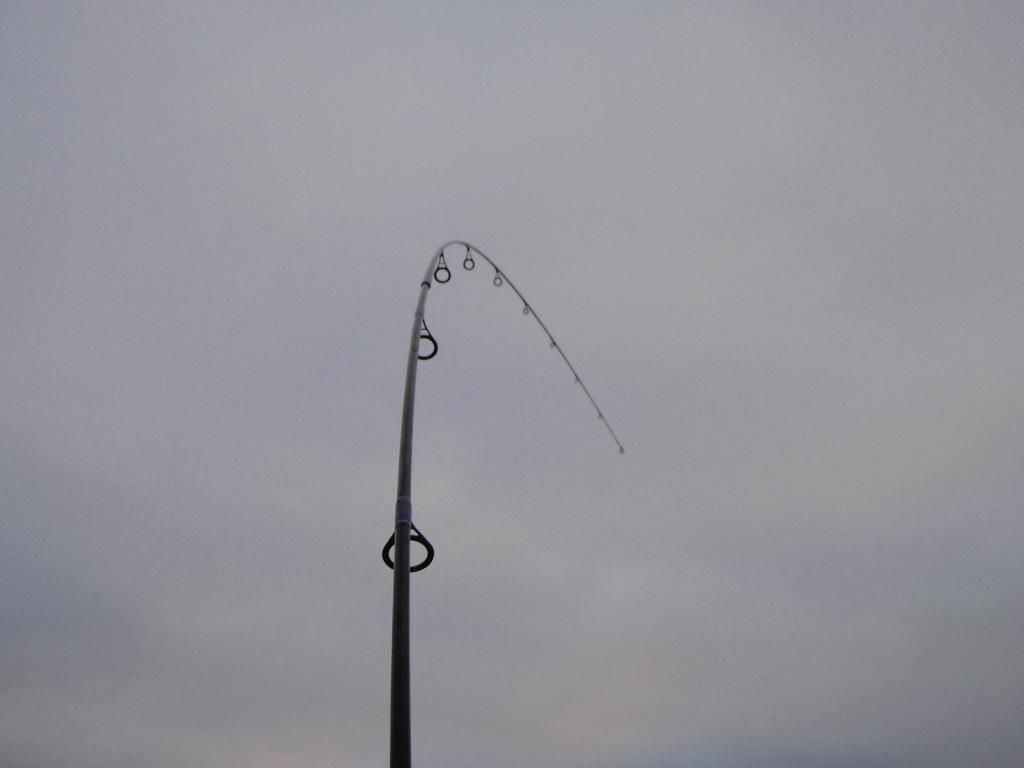 Nice fat chromer , clean fish too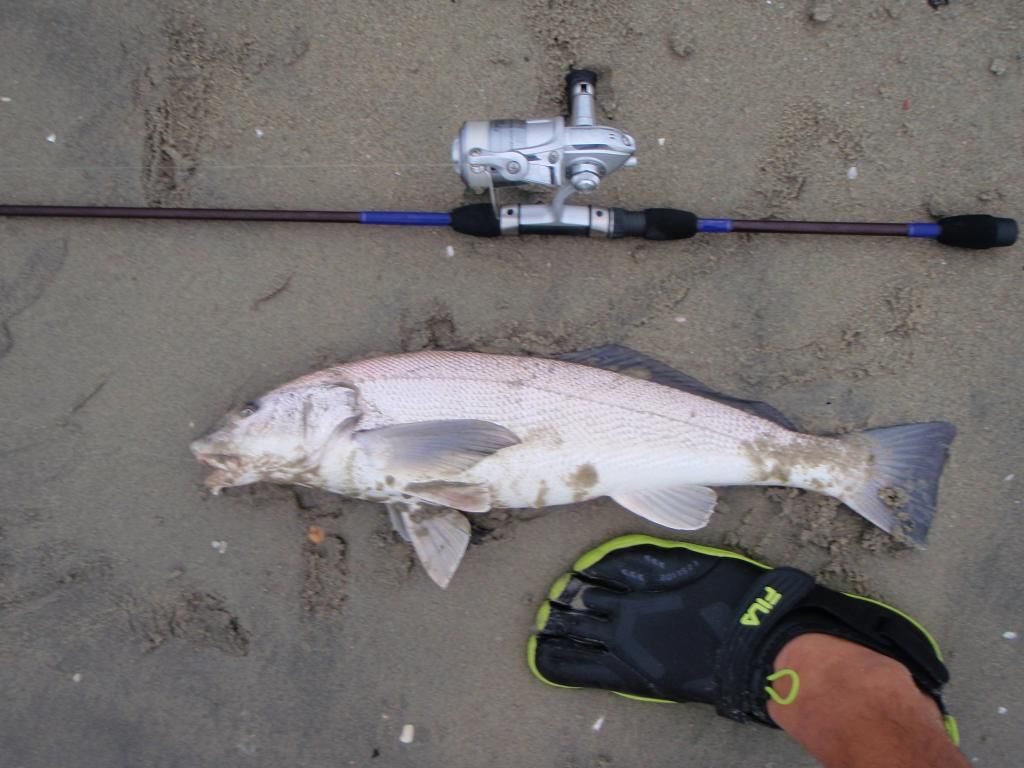 Glory shot, dont get much of them as I'm solo most often.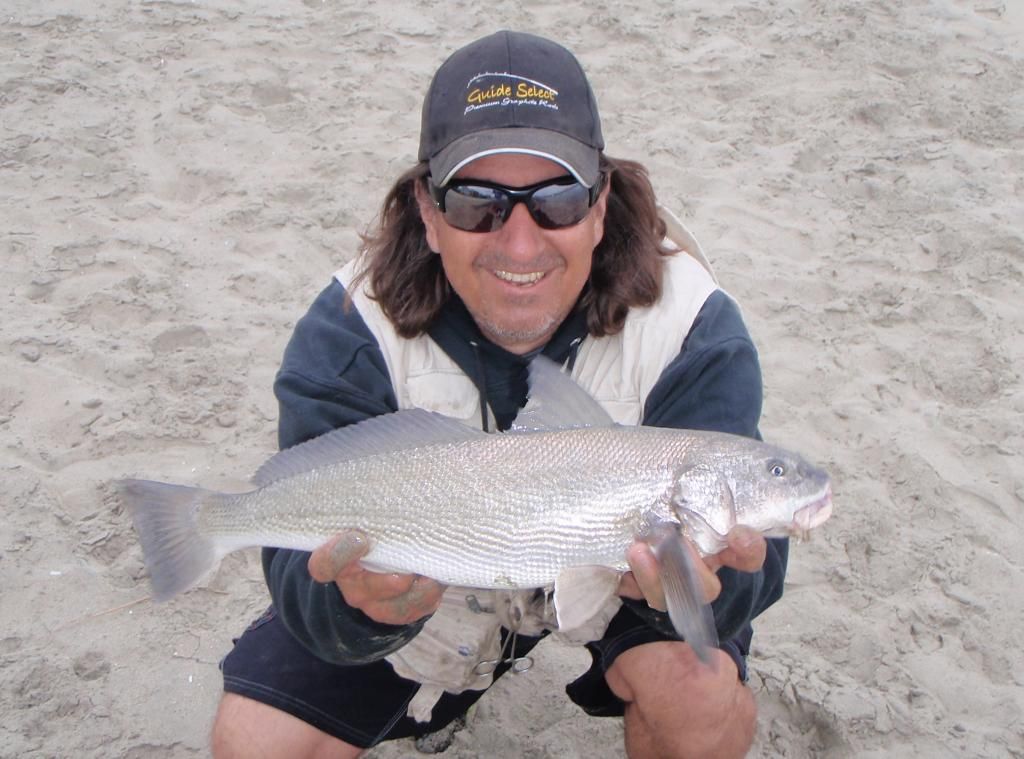 Release pic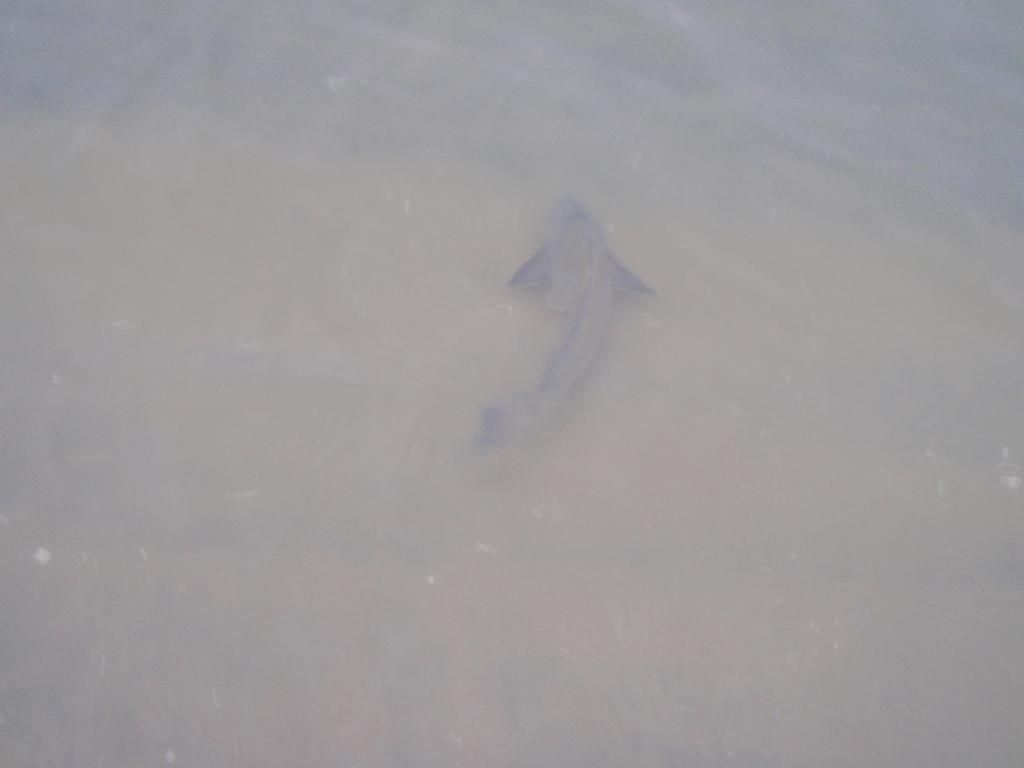 We fished untill 8:30 but got no more corb action. Didnt see any in the shallow water either.Butts where biting though, managed 4 myself up to about 18", John had a couple too. Fun morning on the sand and conditions looked good for the bite to pick up too.
2013 corb count
3 trips for 2 corbs
Scorecard = UnReel 2 , Corbs 3 for the season
tight lines,
B
This message has been edited. Last edited by: UnReel,