Made some bait before work yesterday and got done early so I decided to grab a coffee and go check out a couple goto spots on the beach before I had to open the shop. First spot I checked out looked good and within 5 min 24"ers were seen cruising the shorline. Had to go to work so I couldn't put any time on them but thats all that was needed to put the puzzle together.
Plan was to hook up with my old boss MarkW at daylight this morning and go to the area I saw the corbina at the previous day and see if we could get one or two of the tanker corbina to bite.
O'dark thirty arrived and Mark and I hit the spot. Mark went to work early and landed a couple BSP (barred surf perch) before hooking something with a bit more shoulders. Nice fight insued and I could see the good headknocks and after a flash of the fish was seen we could tell it was a nice spotfin.
About 22" of fat spotfin croaker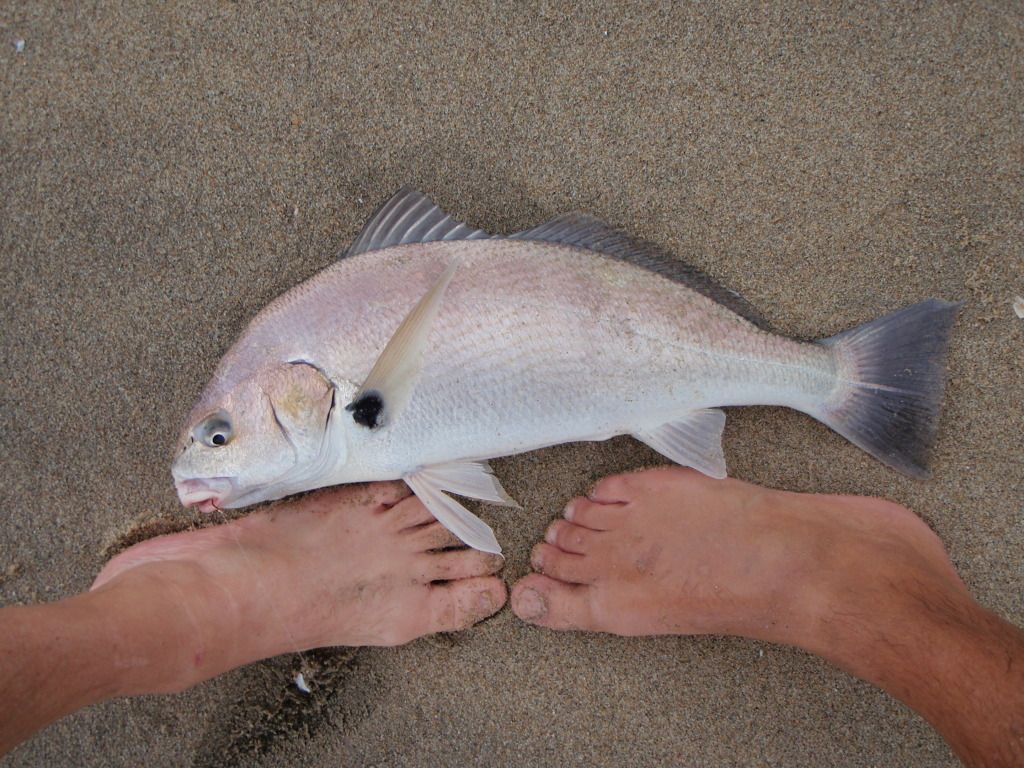 Happy angler (MarkW) with his catch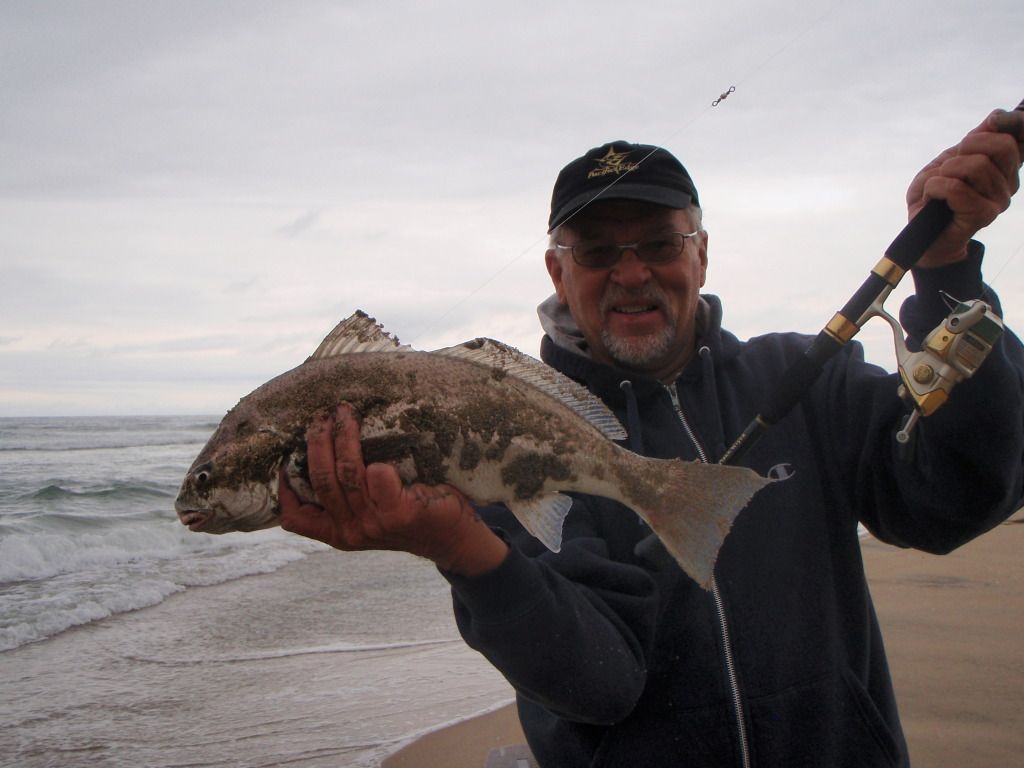 Nice fat one !!!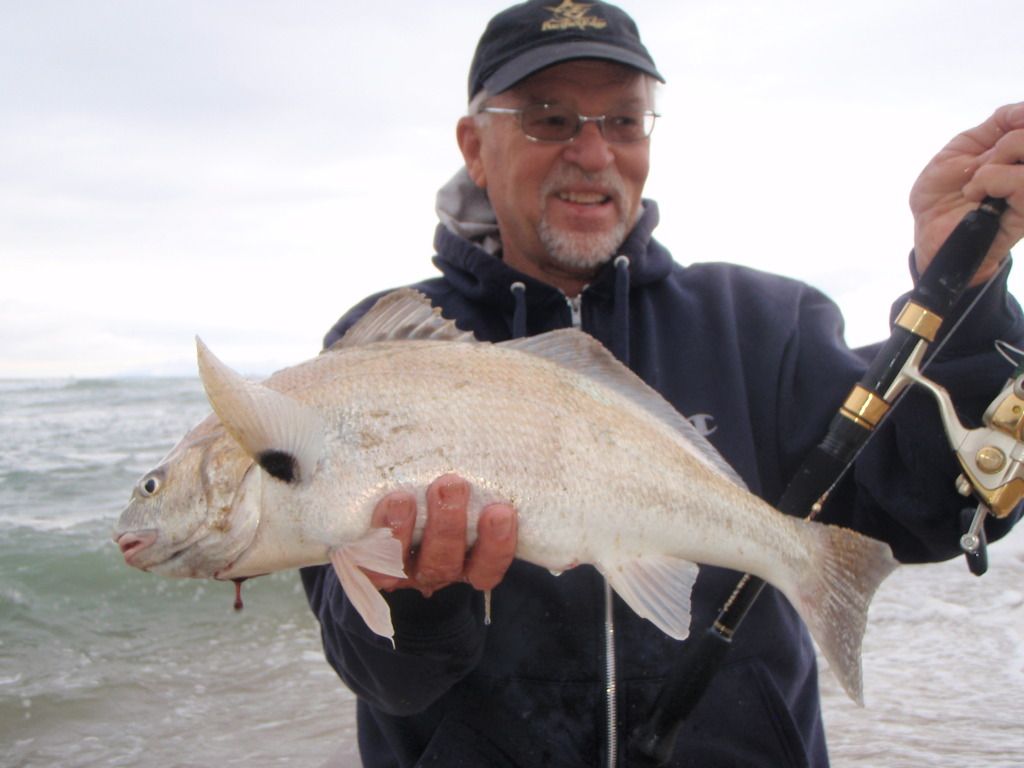 Congrats Mark, thats a big'n.
Shorlty after that Mark had to leave to open his shop but I hung around for another hr waiting to see if those big corbs where going to make a showing again or not. They Did !!! While looking for them in the skinny on the outside edge of a little ledge I spot two big dark spots moving along the ledge. I pitch my bait out about 8' to 10' in front of me and watch as two tankers work their way up to the bait and tap zzzzzzzz I'm hooked to a toad!!! Fun as heck fight on the noodle rod and finaly a beast 24" to 25"er slides up on the sand.
24 to 25"'s of fat corbina
Tanker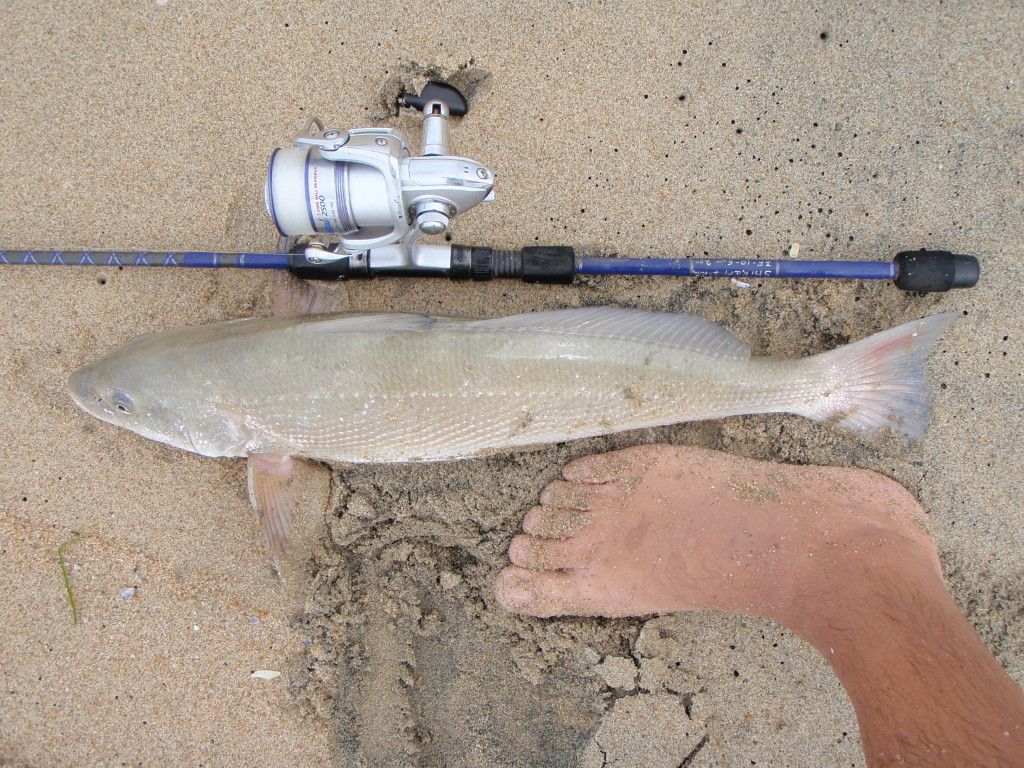 Close up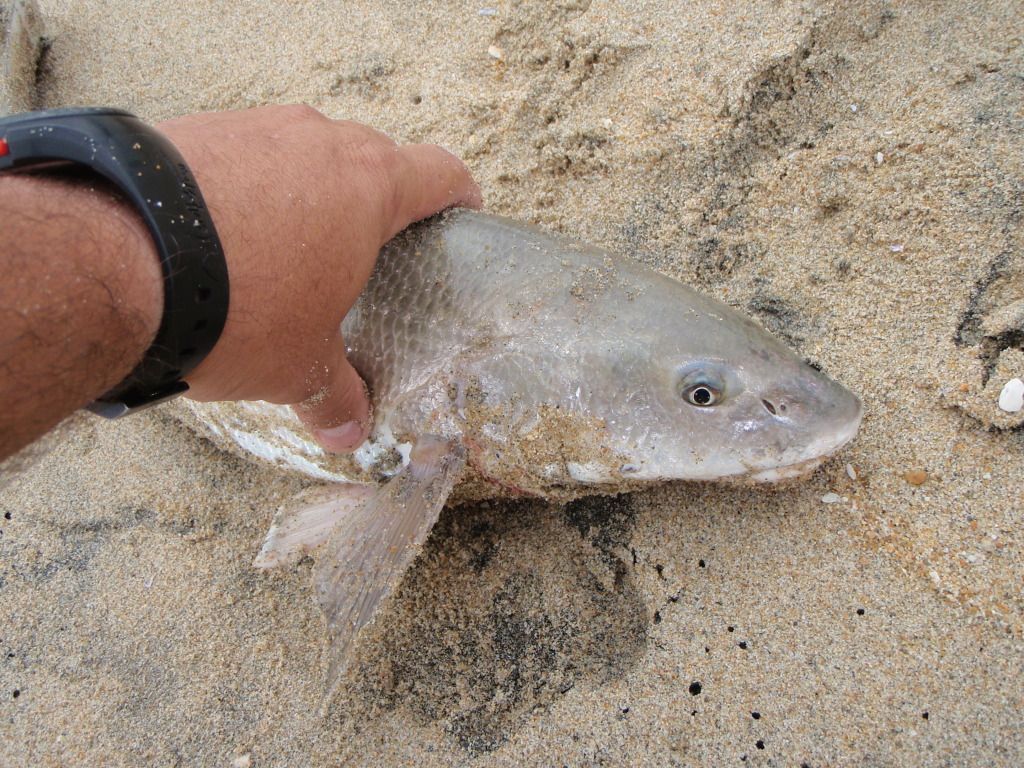 Quickly cleaned off the fish and released her and went back to work. 5 min later at the same spot I see two tankers cruising at me again. Repeated the same process as before and again a fish turned on the bait and as Ilift the rod tip she runs off and ZZZZZZZZZZ I'm on again. Another killer battle and she's beached. Another 24" model.
24"er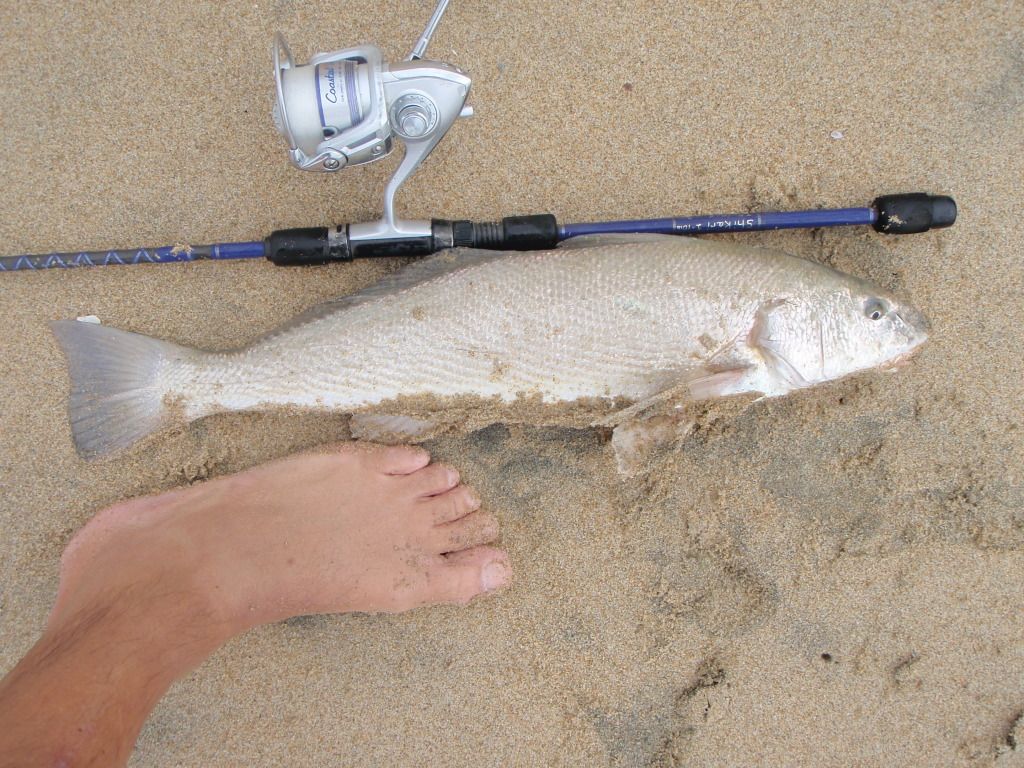 Big fat and clean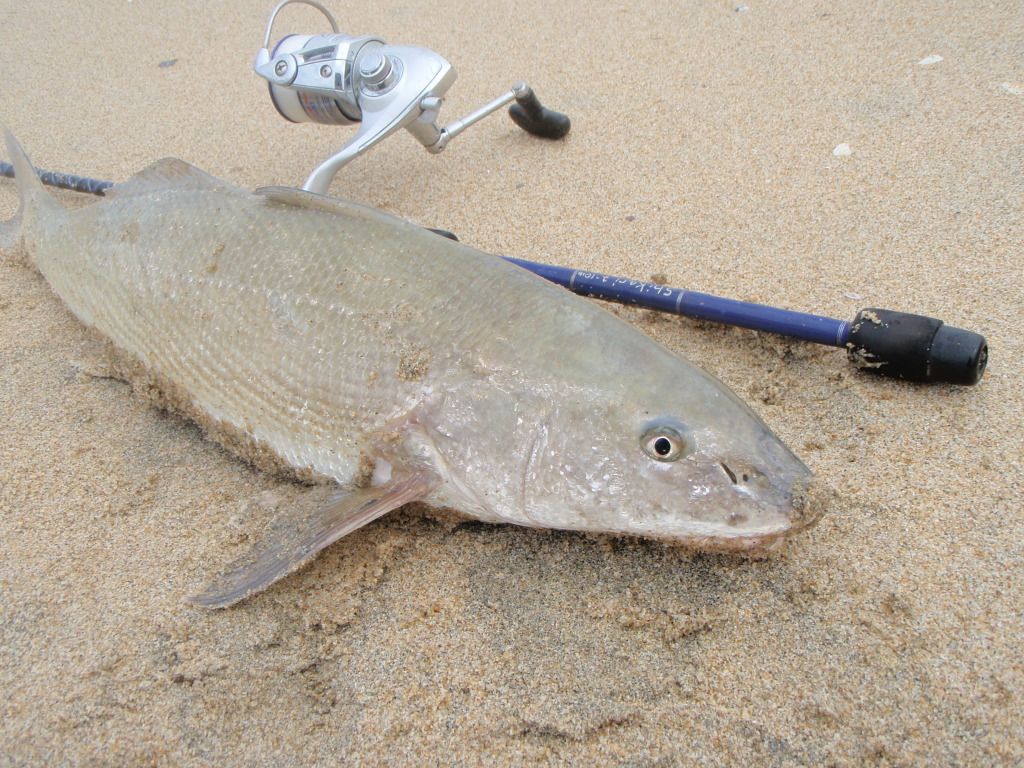 Close up
Oh Man!!! both where big, fat clean and strong. conditions changed after the second fish and no more where seen so I bailed out for home shorlty after.
SWEET trip!!!!!!! first sight caught corbs on the beach for me and their toads and Mark lands a Fatty Spotfin croaker. Doesn't get much better than that.
15 trips for 28 corbina to 24"+ in 2012
Tight lines,
Behdad