After reading Troys 4 corb report and seeing the pics of the fish I was foaming to get out and try some new areas as the normal go to spots we've been hitting have been void of corbs the past couple trips.
Got up at 5am this morning, hit the local donut shop for a large coffee and then took off for the sand crab bait spot. Arrived at the spot and made 50 killer pieces in 10 to 15 min and then took off to meet my coworker Brandon at our new target area. Pulled up at 6:30am and Brandon was all ready waiting for me. Put on our beach attire and went to work.
Didn't take long for Brandon to start popping some solid BSP's while I watched trying to figure out why I wasn't getting bit. Shortened my leader and made a couple casts and then tap tap tap , pull back on the rod and whoa!!!! big head knocks and drag pulling ensued. Nice long battle and finally a nice 21" spotfin hits the sand.
First spot for 2014 roughly 21"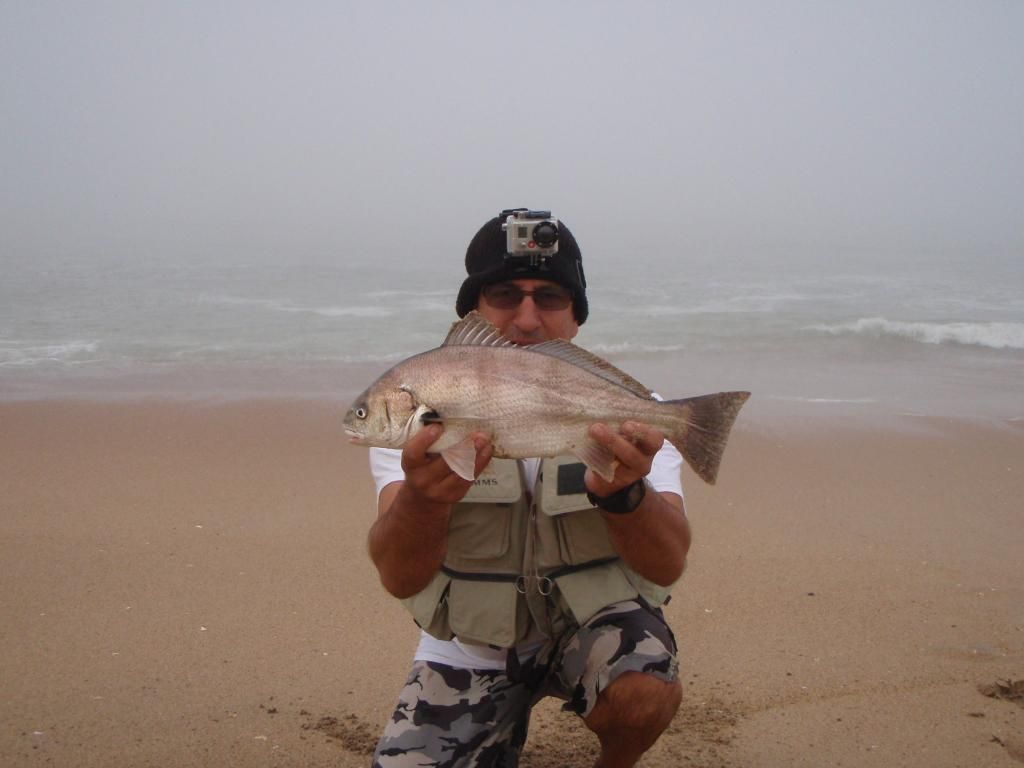 Close up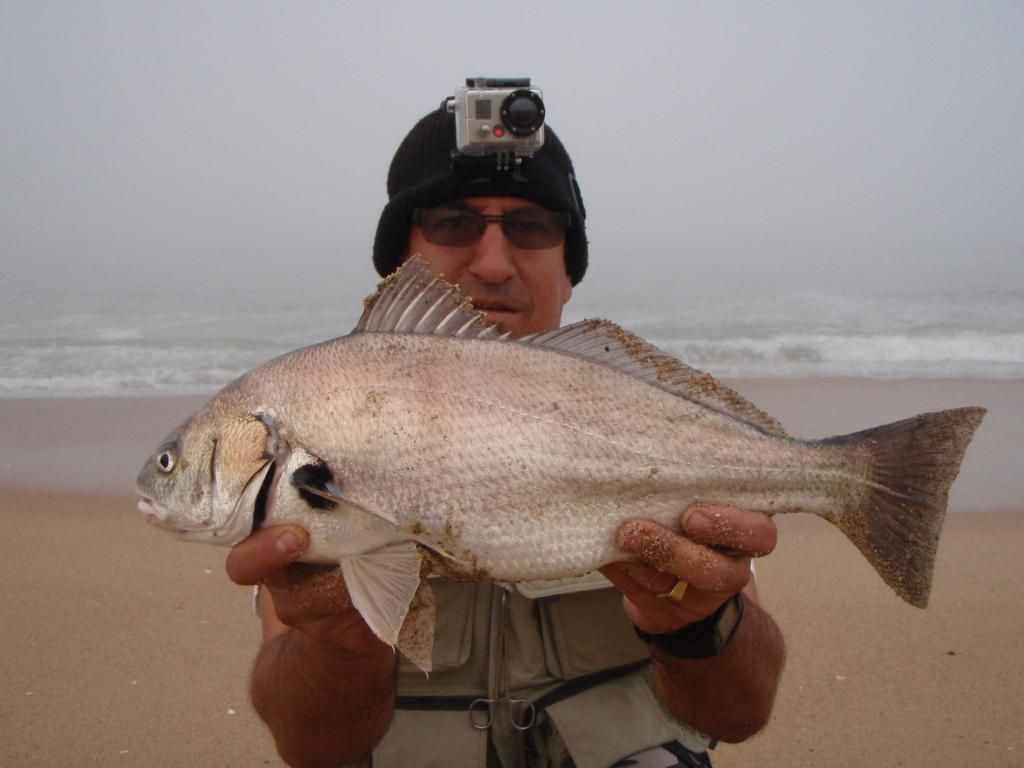 Released the fish and went back to work. Spent the next half our to 45 min catching BSP's like this
12" BSP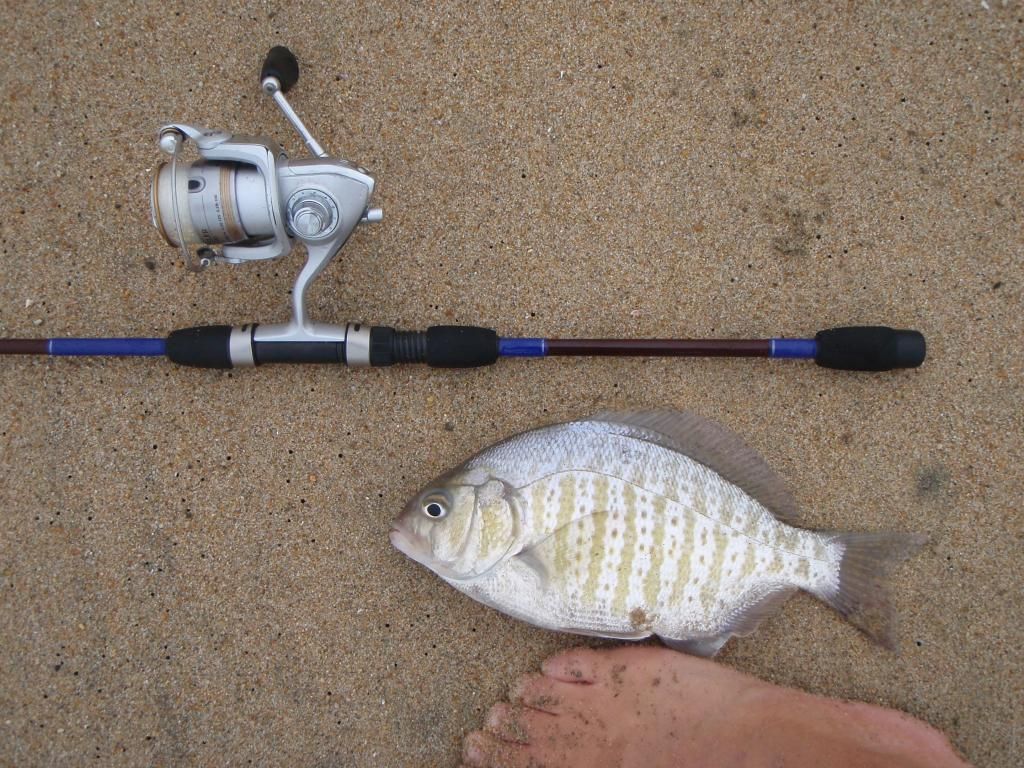 Before I got what feels like another small perch pecking on my SC. Pull the bait a few inch's and it rebites with a few more light taps, again I pull the bait a few inch's and BAM!!!!!! I'm off to the races with another solid fish. Again we go up and down the beach and finaly we see color and it's a bigger spotfin. Sweet !!! work the fish in the surf for a bit and after some circus acts by us try to land the fish we finally beach it LOL . Turns out to be a 23" or so spotfin.
23" spotfin croaker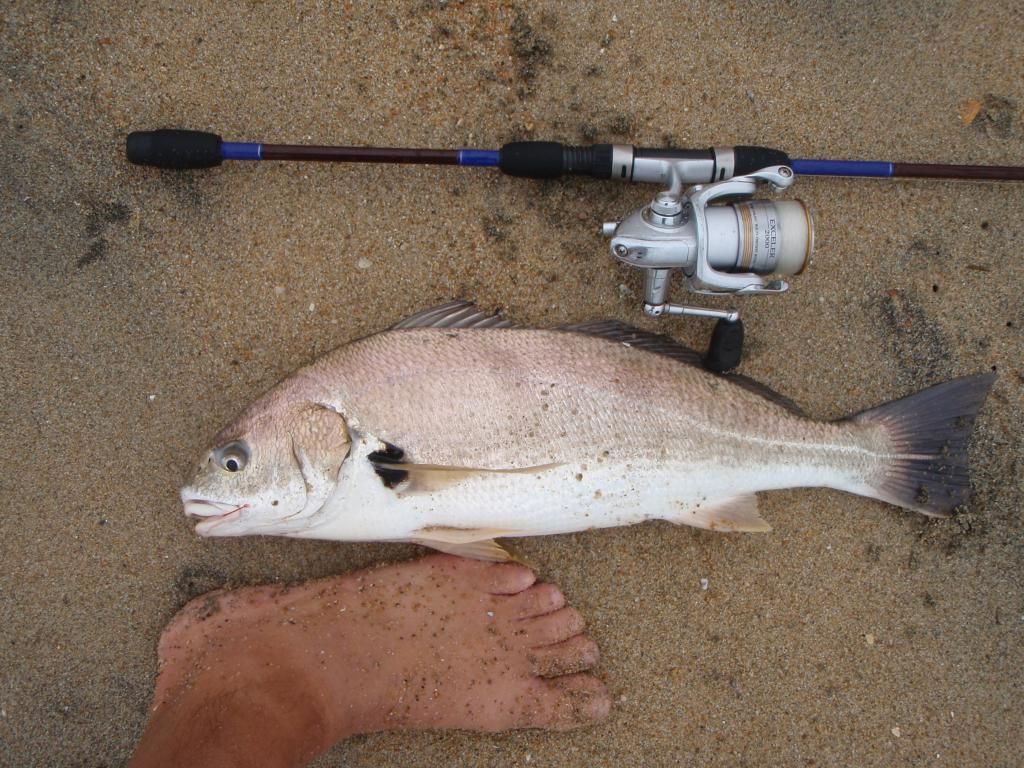 Glory shot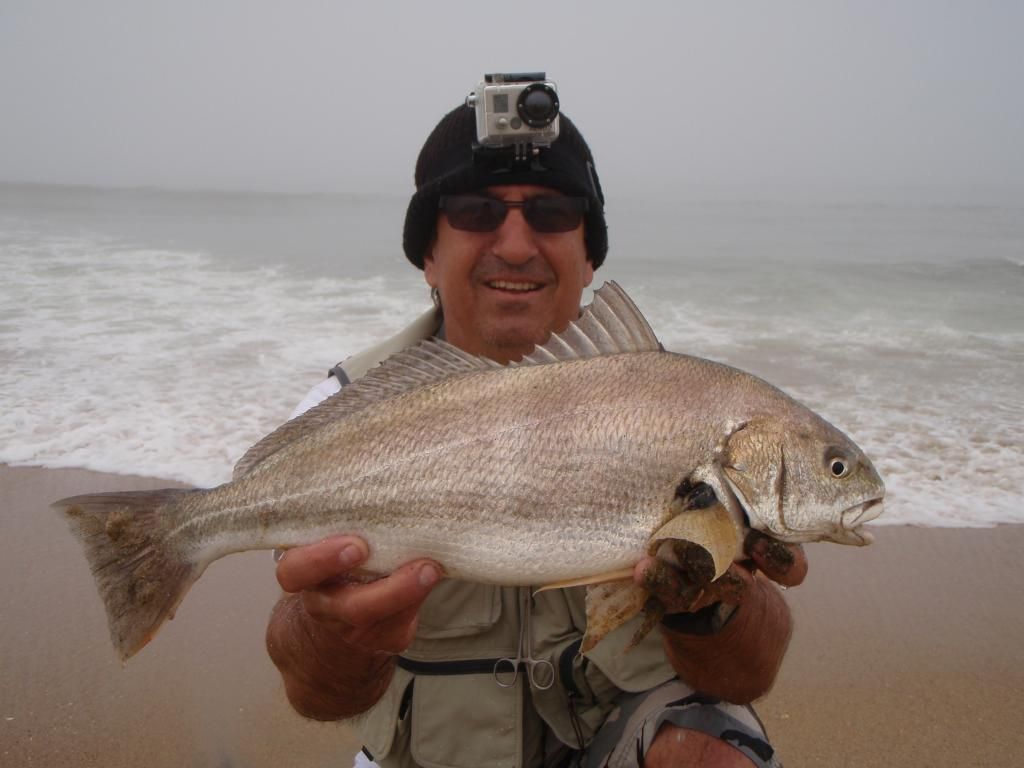 Released the fish and went back to working to beach again but we only landed more big BSP's.
Total fish count for the 2 hr session
2 spotfin @ 21" and 23"
and roughly 20-24 BSP's with most being the 10 to 12" models.
Used Sand crabs for bait, new 9' Custom Shikari 9' noodle, Daiwa Exceler 2000 loaded with 4# Izor clear, 1/4 ounce slider small swivel, 18" 4# Seaguar fluoro leader to a #6 red Owner mosquito hook.
Got the gopro footage too and will post that up later this evening.
Tight lines,
B
2014 Croaker count
Corbina 6
Spotfin 2