Hit a new area with my buddy Bill V. (Crabman) and his buddy (sorry forgot his name) yesterday. Fishing was good . I managed 9 corbs (8 by me and one I let a five year old reel in) from 10" to about 17 or 18"and four spotfins. The kid dumped 2 before he got the one but it was great to see his face when he finally got his corb LOL. Had two breakoffs on 4# as well. Bill and his buddy landed their share of corbs and spots too. Great day on the sand.
Corbina #1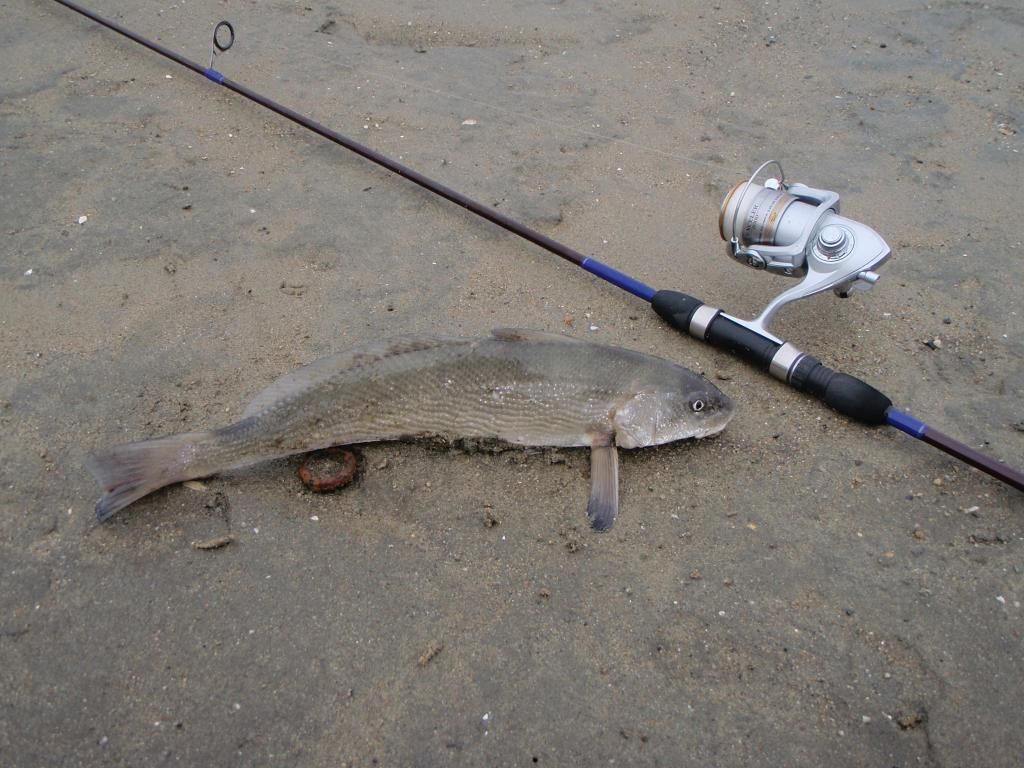 Spotfin #1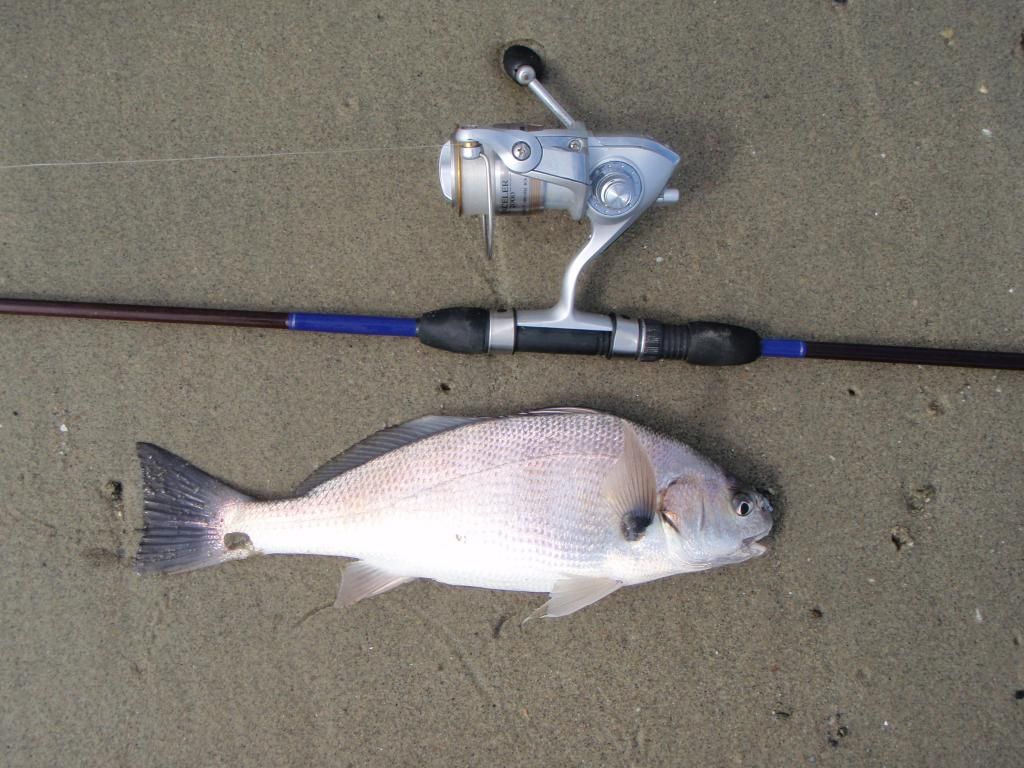 Spotfin #2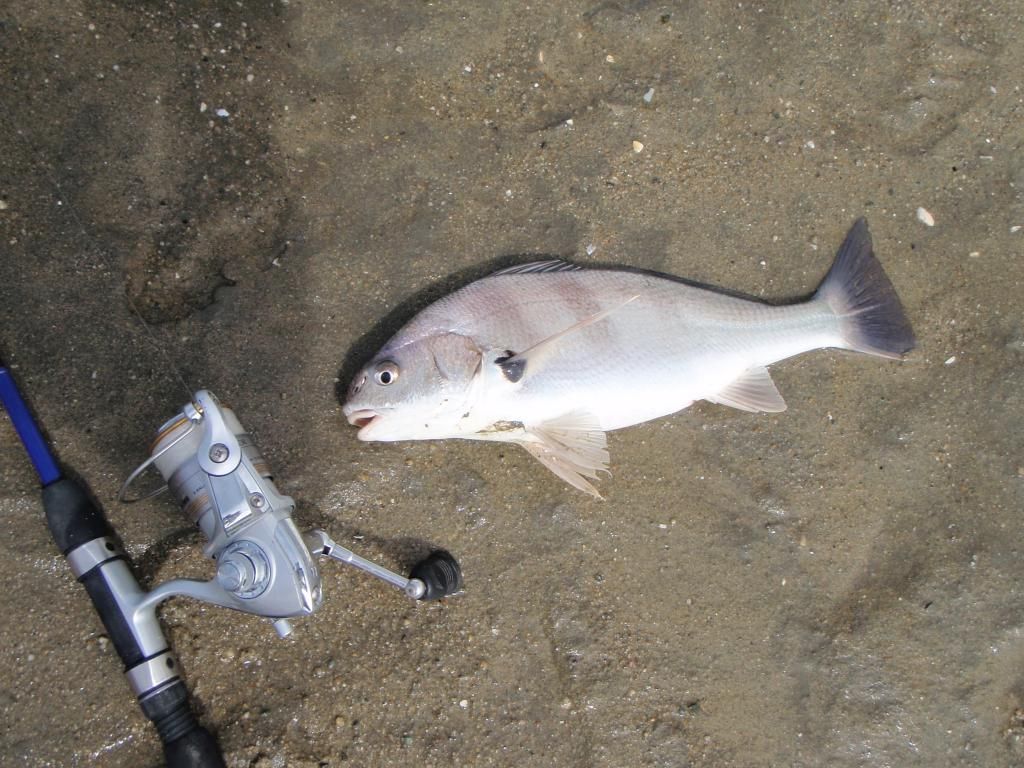 corbina #2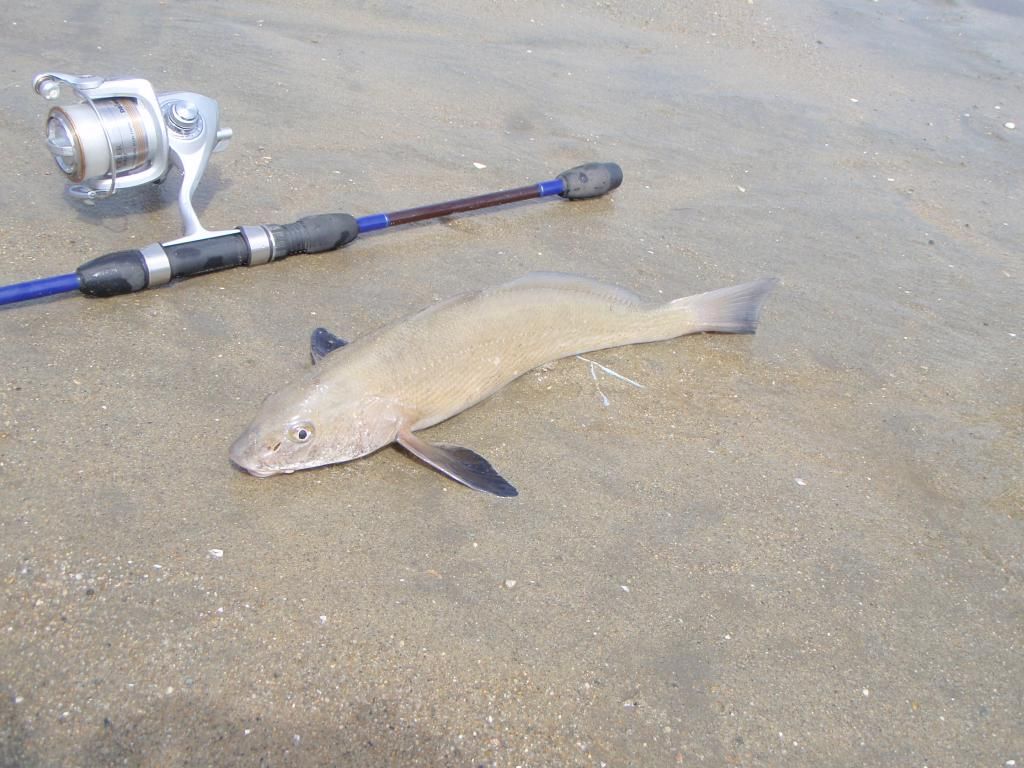 Corbina #3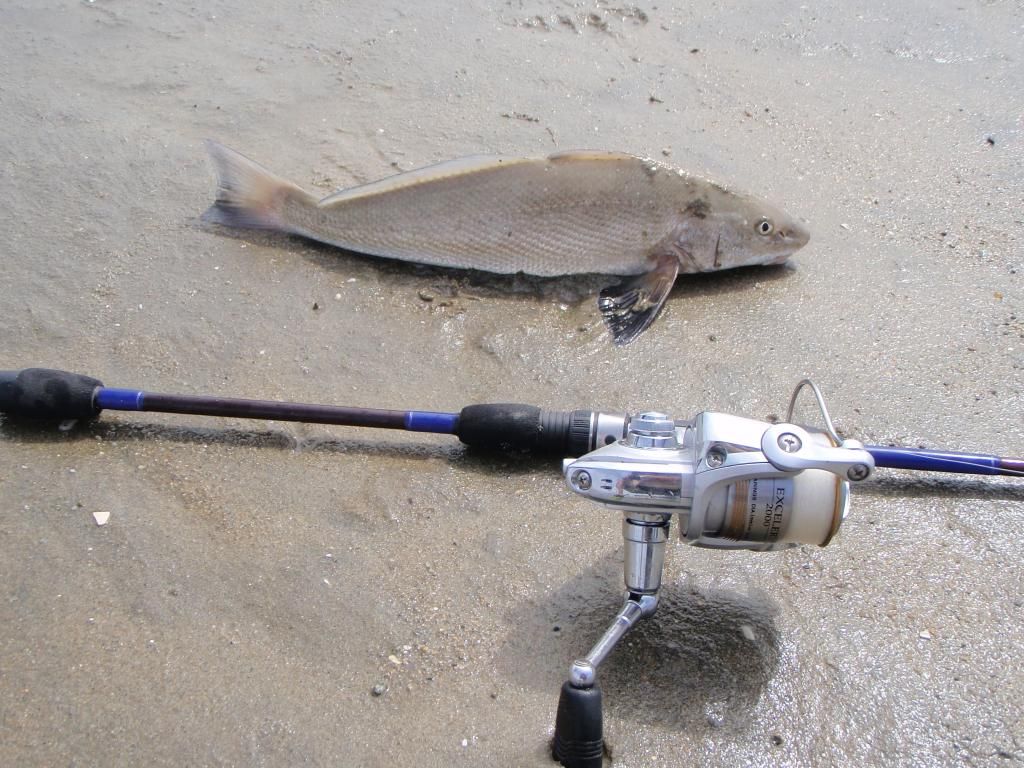 Spotfin #3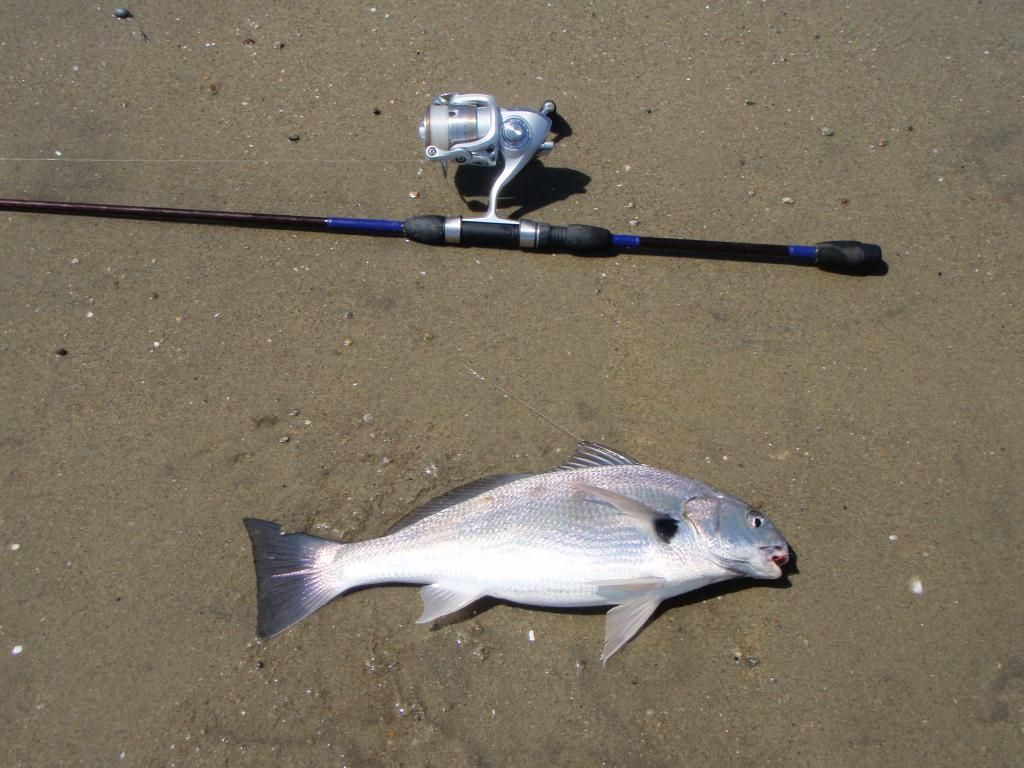 Corbina #4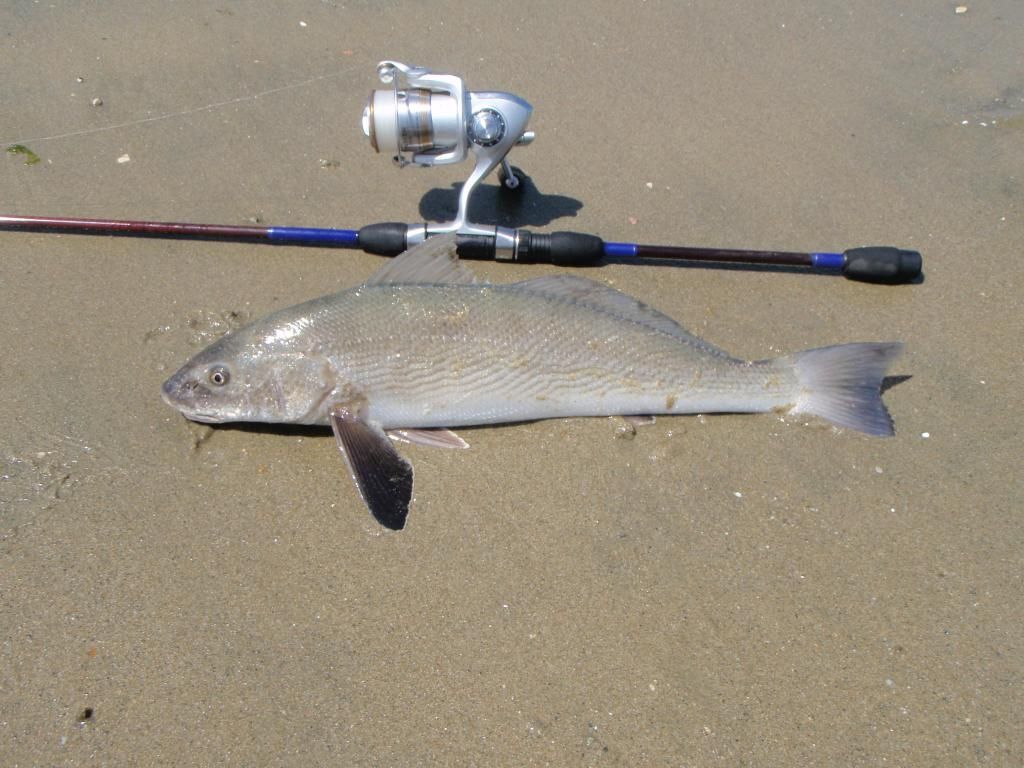 Corbina #5
about this time a small kid about 5 comes by and says he'd like to catch a fish. hooked two and handed them off to him but he dumped them both, then I hook and hand a third fish to him and he gets it to the beach and for his first fish he enters the corbina game with this nice 14"er. Normaly don't post pics with background shots but this one makes me smile
Corbina #6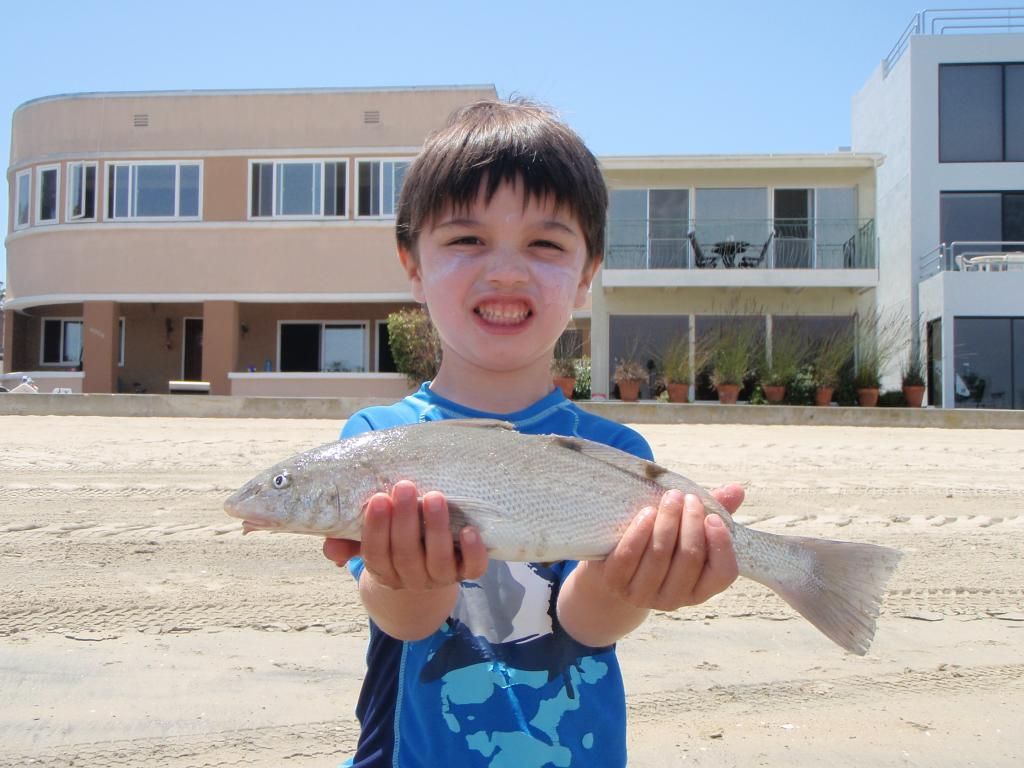 Back to work with corbina #7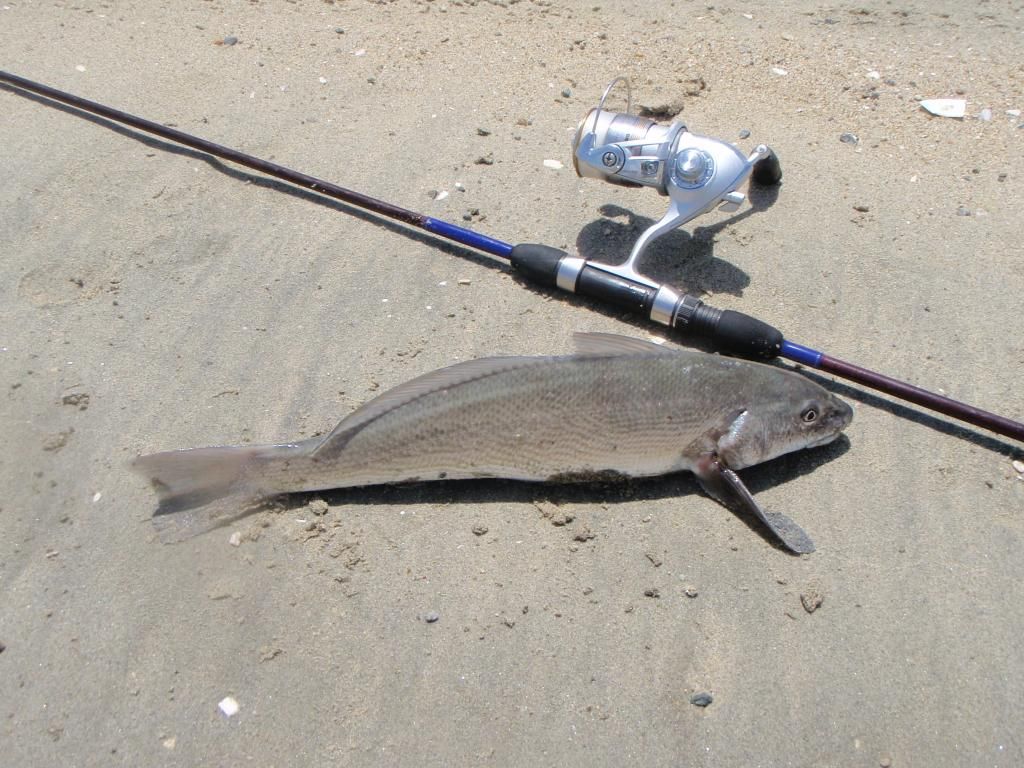 corbina #8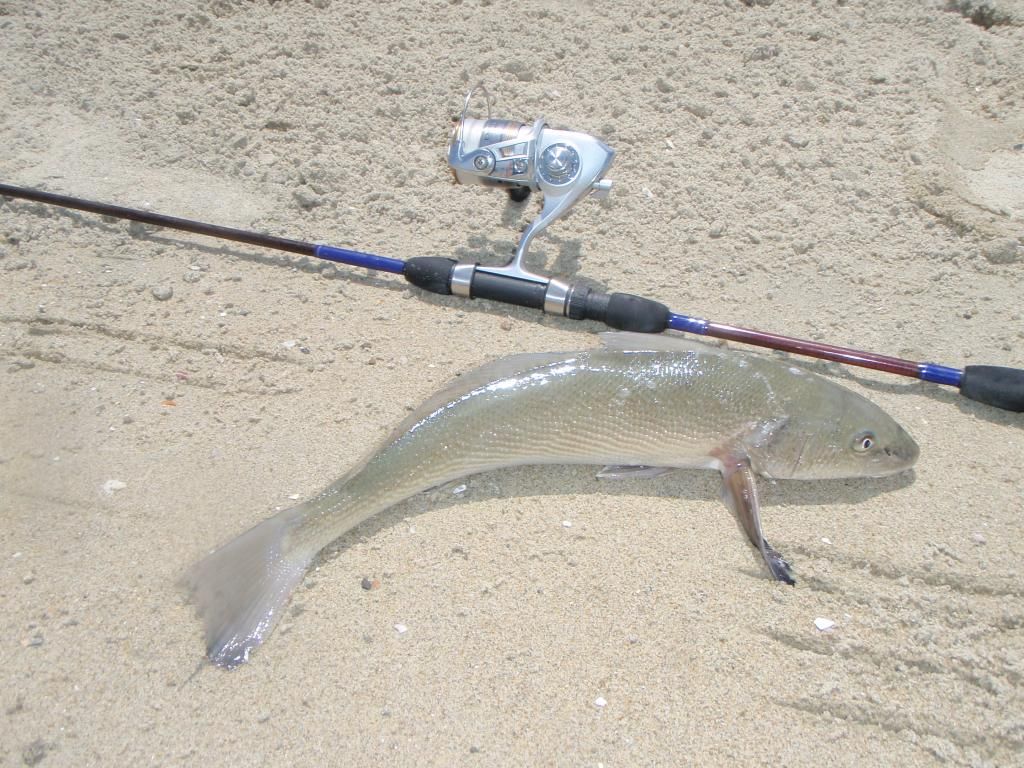 corbina #9
Spotfin #4 pics didn't come out
Like I said, it was good
Hit this same spot this morning and it was dead. 1 YFC, 1 Tomcod and 1 SNGF and that was it. What a difference a day makes.
Also hit B.C and H.B 3 times in last week in the wind for notha
2013 corb count
10 trips, 16 corbina (top fish 24")
4 spotfin
Score card UnReel 16 , corbina 4
Tight lines,
B