Hit a few different locations the past two days and did a ton of walking and moving around trying to find some fish. Hit two different beach's and a bay to find some action. Beachs had good conditions but there just wasn't anybody home. One location I saw a nice jumbo corb and 1 nice leopard cruising the skinny but didn't think I cold get them to go before I lost the tides. Finally went back to the go to spot in the bay and found some biters on the beter parts of the tide. No water movement , no fish.
Sunday morning was nothing but junk, small butts, turbo's, YFC, small bay bass and sand bass as well as some of the biggest jacksmelt I've ever seen. Also had a thresher chase baitt into 2' of water and blow up on it about 10' down the beach from me. Scared the crap out of me and I got it all on gopro.
Monday was a little better day. Two beachs for notha and then back to the playground for a smorgasbord of species. Butts, turbo's, flounder, bay bass, sand bass, banjo shark, shovelnose shark, smooth hound , more giant smelt and then finally the target species , a 17" corb.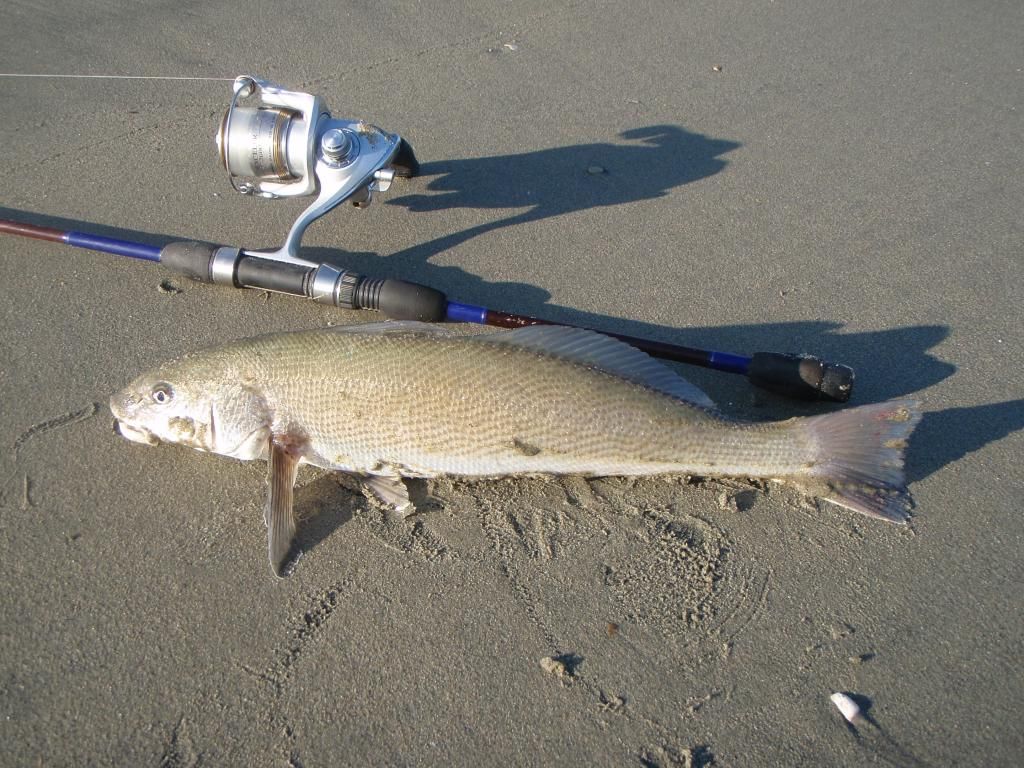 Not much after the corb hit the sand. Hit the right tide with some water movement and your golden, hit low flow times and you would swear no fish where in that water.
All fish caught using my 10' Shikari ultra light noodle rod, daiwa coastal 2500 loaded with 4# izor to a 1/4 ounce sliding sinker, swivel, 3' of 4# seaguar fluoro, owner #8 red mosquito hook and ghost shrimp for bait
Tight lines,
B
2013 Corb count
19 trips, 23 corbina (top fish 24")
7 spotfin (top fish 18")