Plan this morning was to hit the spotfin spot at daybreak. Brandon made his batch of GS this past Wednesday after work and I made my Ghosties yesterday morning so we where both baited up and ready to go. Got some Intel last night that the spotfin spot was just holding BSP's so made a quick decision to switch it up and go corbina hunting at an old go to spot that works on the top of the high tide. Plan paid off with Brandon popping two tanker corbina this morning. First one was an easy 25" fish , second one was an easy 24"er. These where Brandons first sight fished corbina. Pretty stoked for him to get two nice ones in one session. Below are the pics of the morning session.
Monster 25" corbina on the sand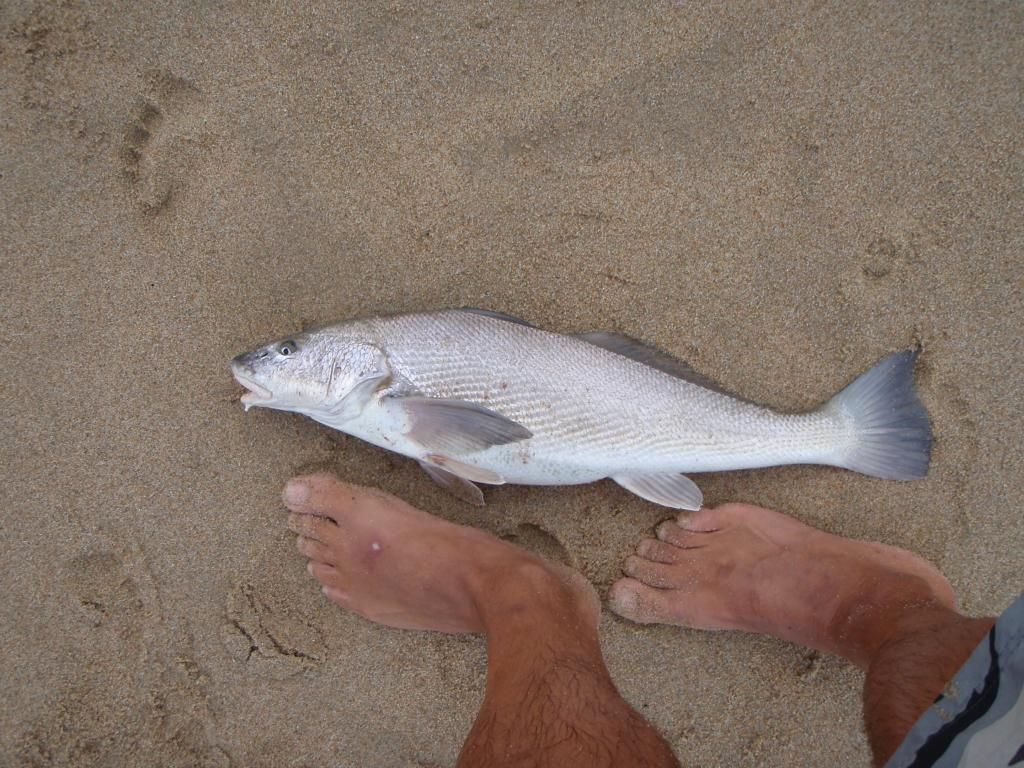 Beast corbina for Brandon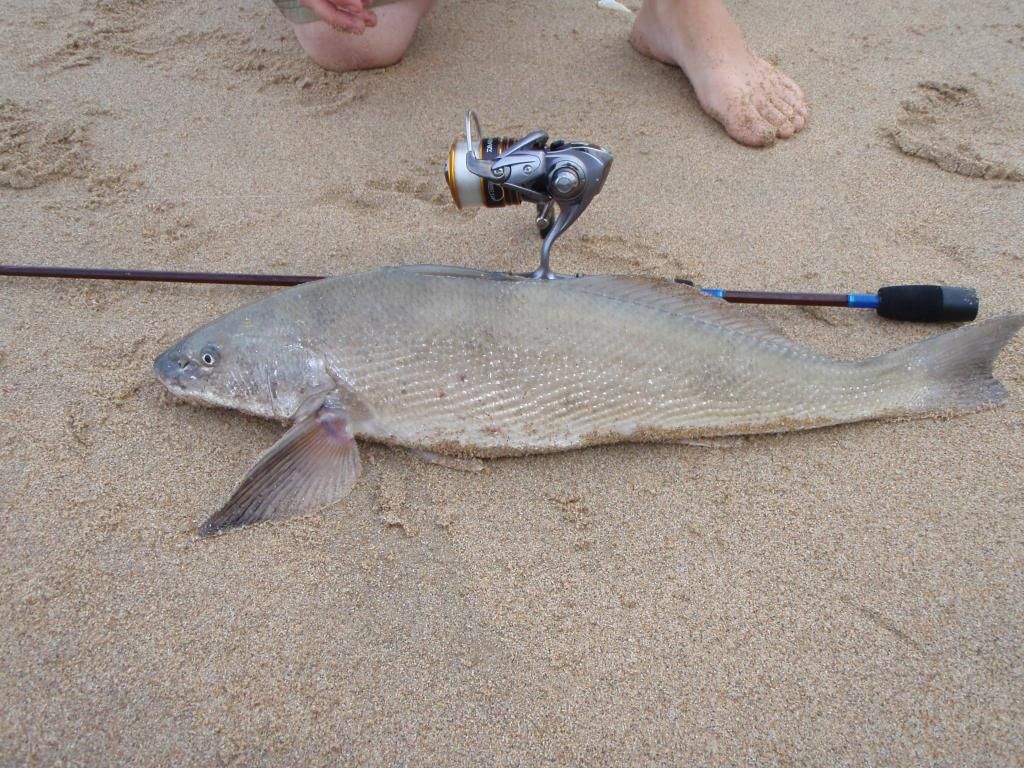 Glory shot for Brandon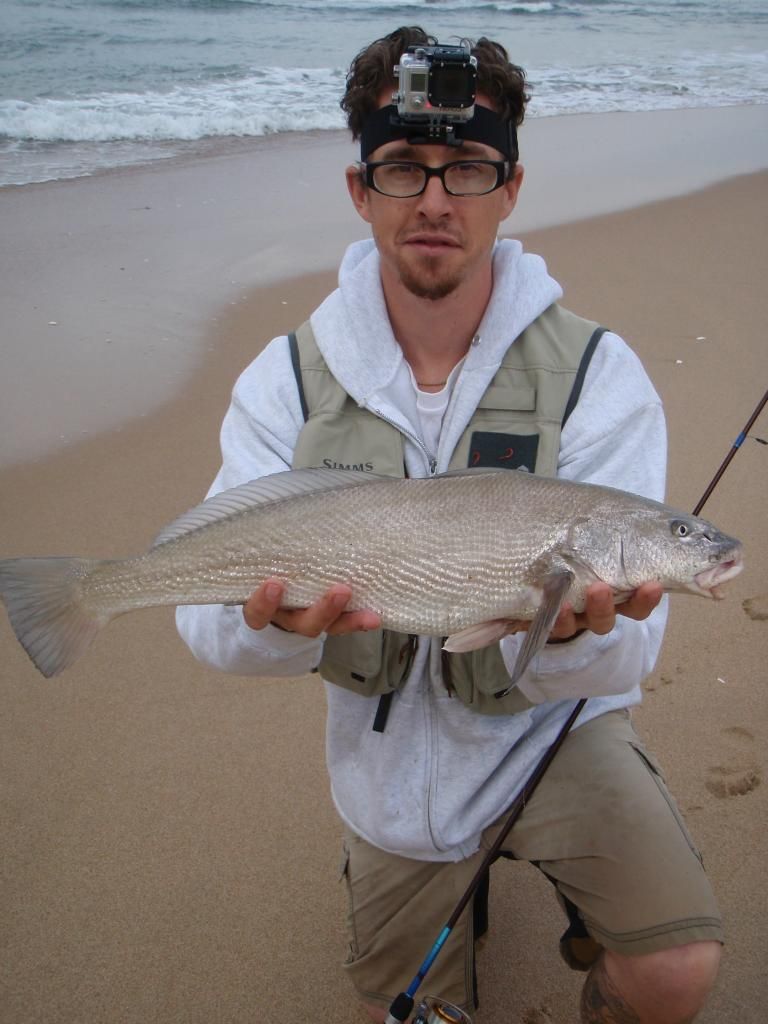 Short while later Brandon is on another tanker corbina. Few pics below of the battle to get the fish to shore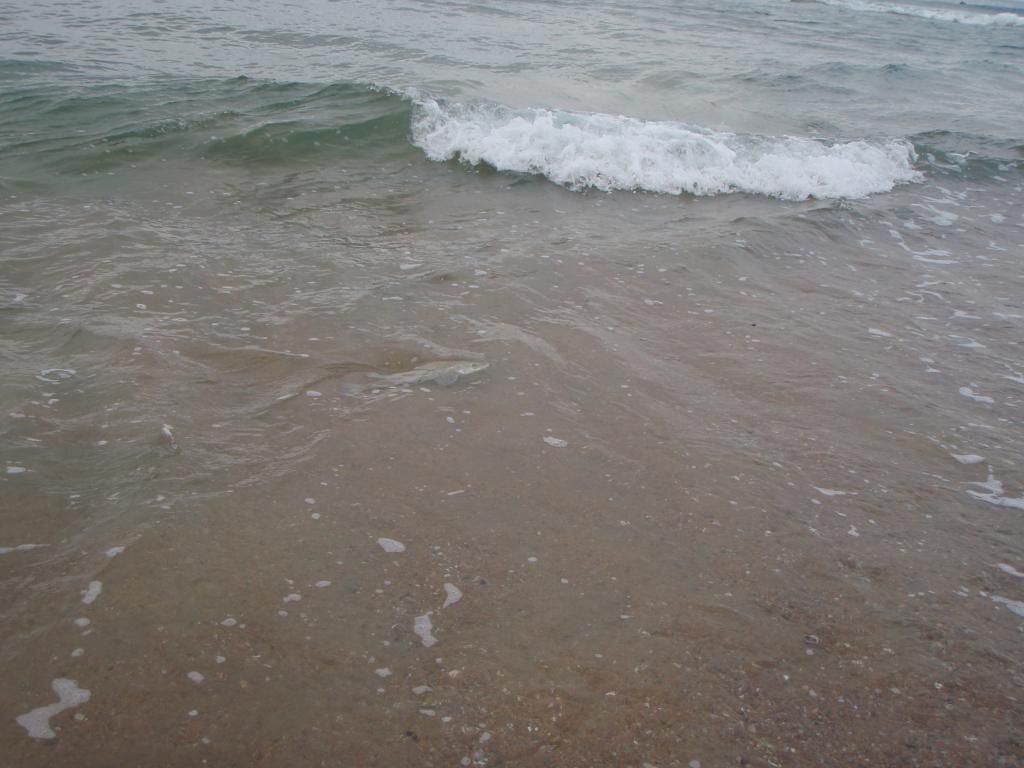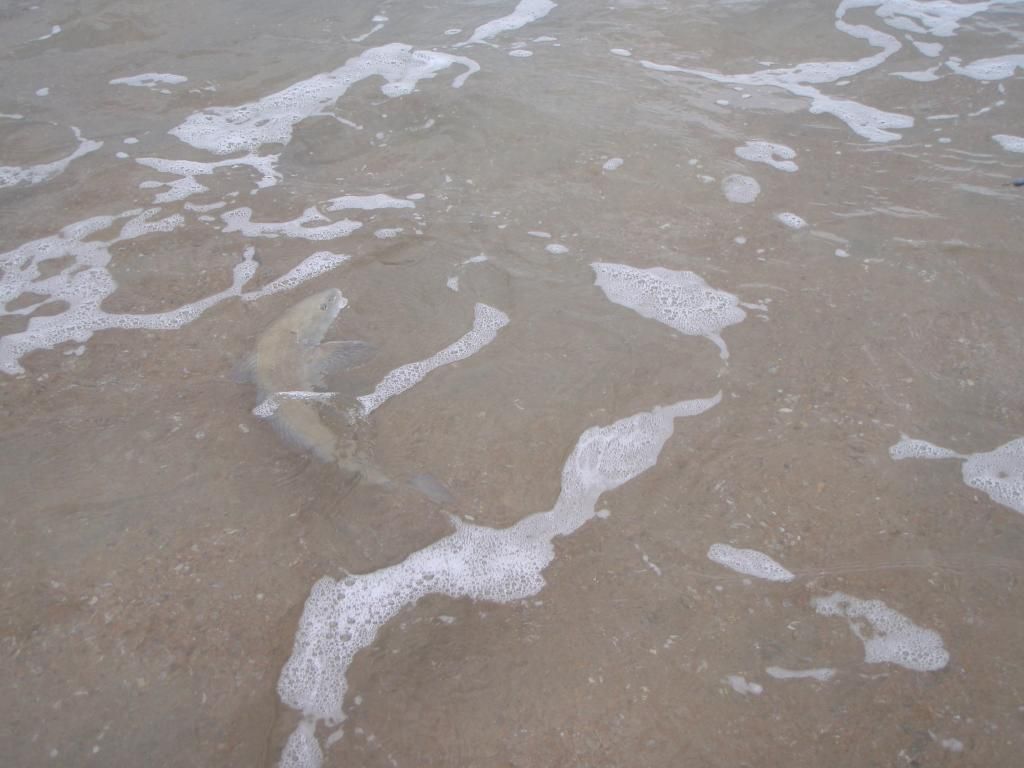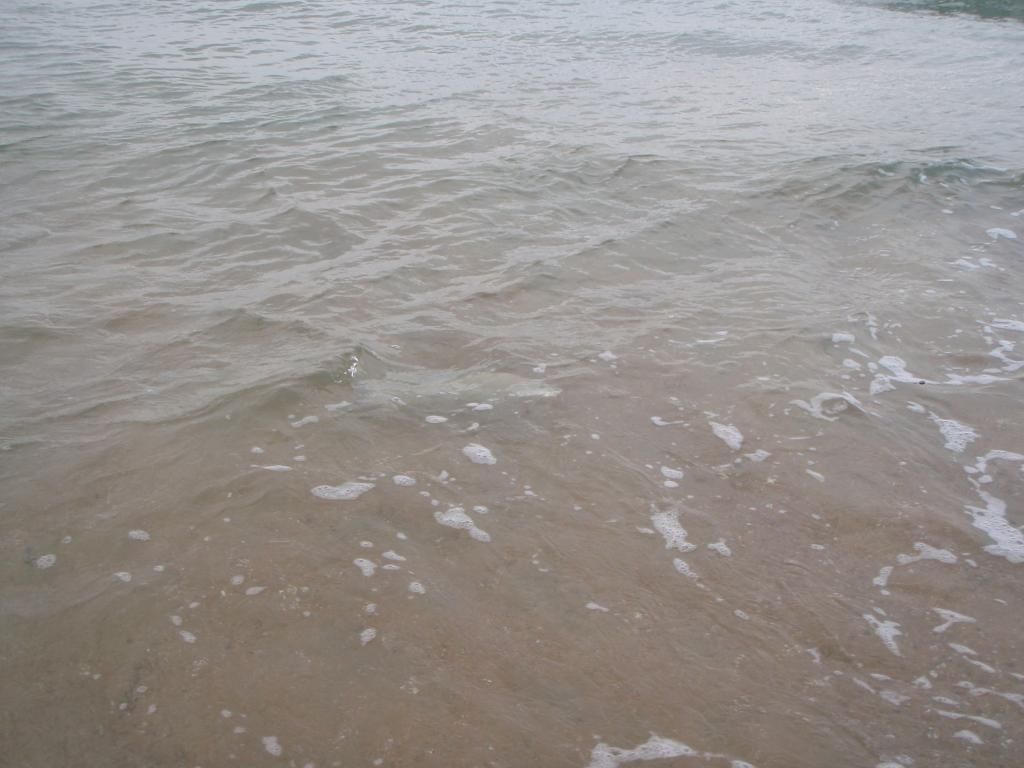 Brandons 24"er on the sand. Beautiful aqua color fish
Another double foot plus corbina for B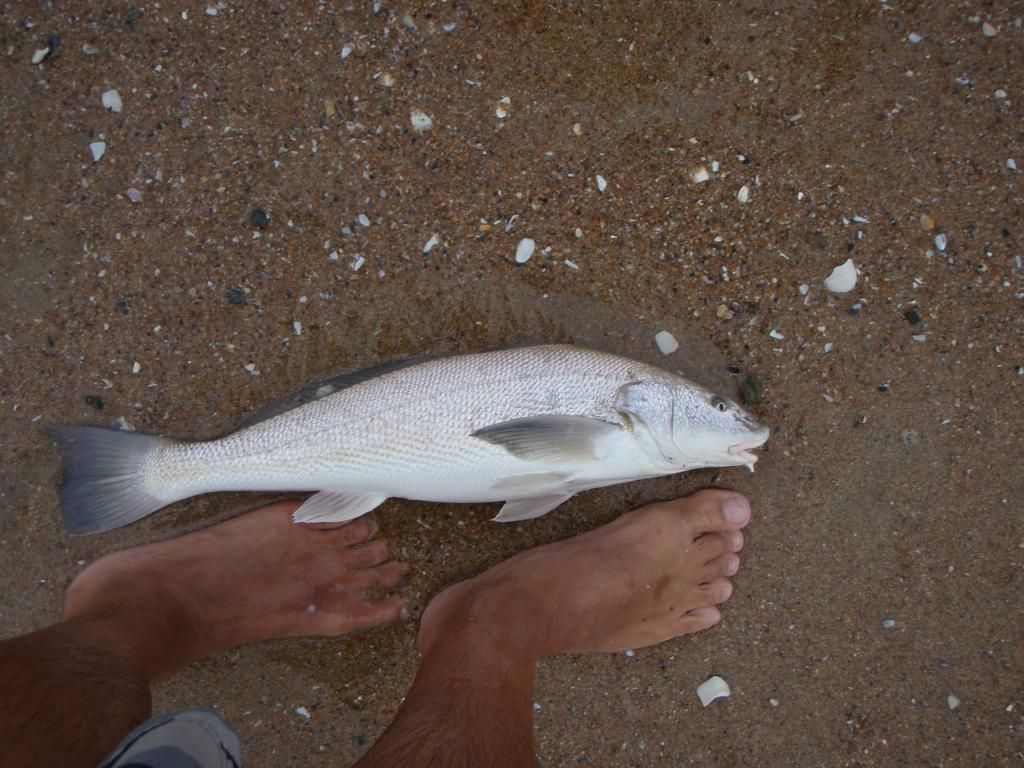 Second glory shot of the morning for Brandon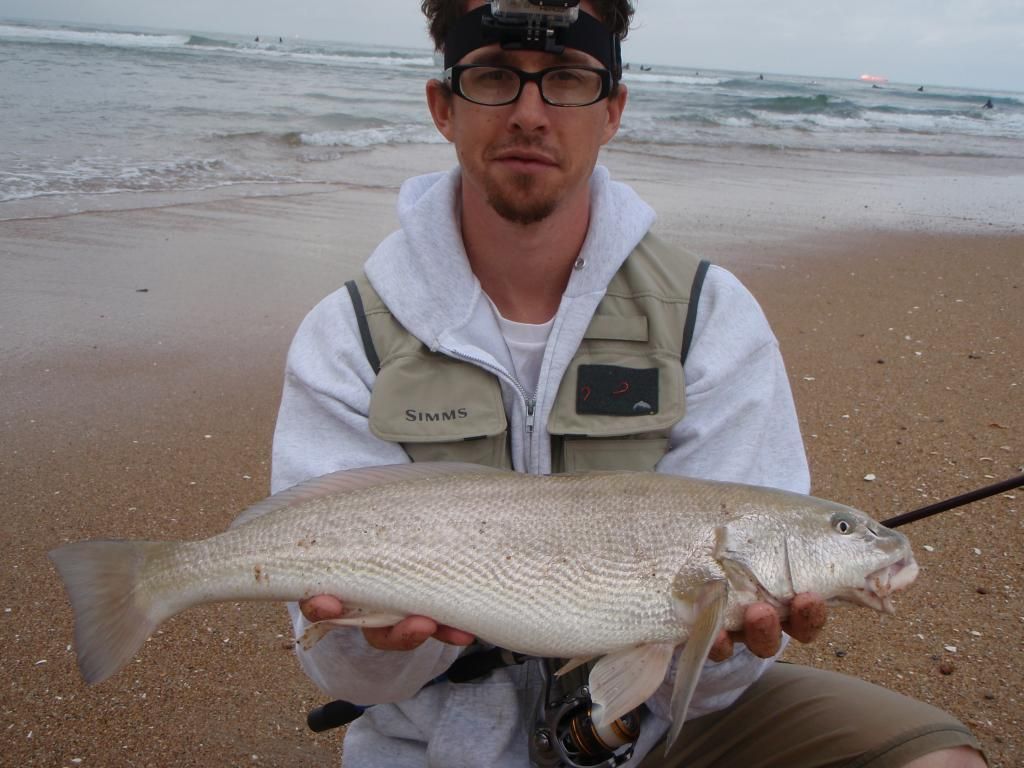 Killer morning session.
Congrats on the double corbina morning Brandon !!!!
I need to start guiding
tight lines,
Behdad