The full moon is a week a way and the high activity period this morning was from 7:42 am till 9:42 am so Brandon and I made plans to make some Sc's before sunup and then go hit one of our high tide spots. Took about 30 min for me to make 50 SC's and then I was off to hook up with Brandon at our meeting spot. Found the B man and jumped in his truck then we where off. Hit the sand around 6:15am and went to work. Not much happened early but we did see some tanker spotfin and monster corbs but just couldnt get them to go so after an hr we left to check on another spot that was nearby. got there and after walking up to the waters edge we both realized we made the wrong decision so we went back to the first spot. It was now 8am and as soon as we went back to fishing it was game on. Brandon started the show hooking and landing a monster spotfin.
Brandon and his huge spot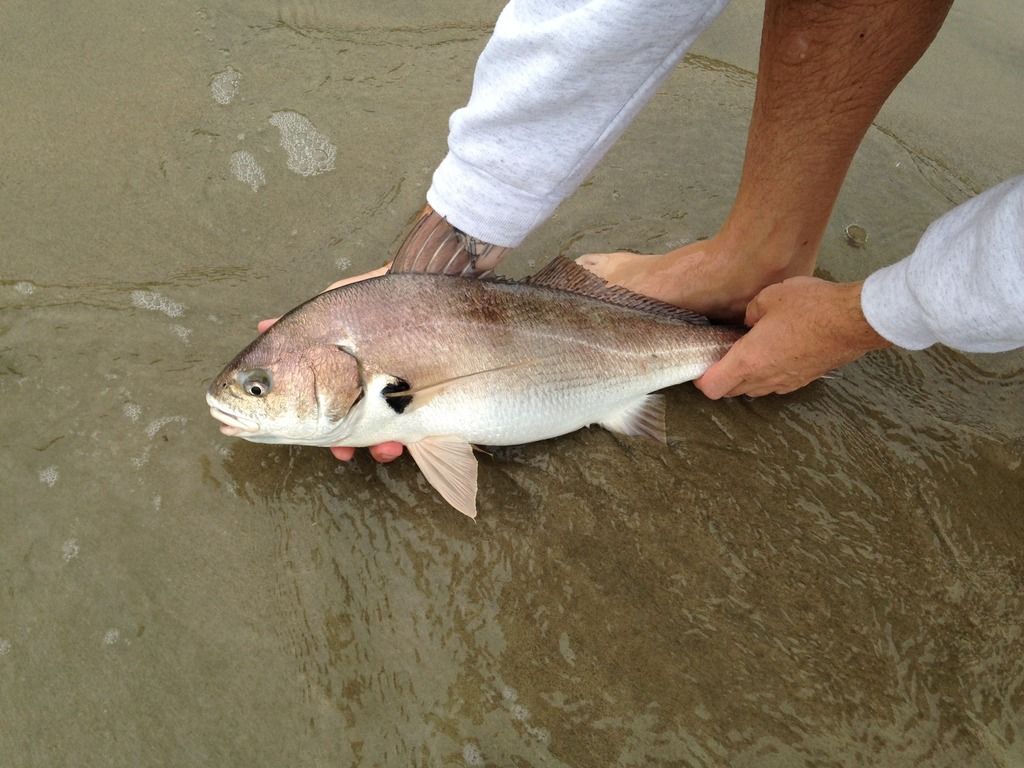 Then I got a nice corb.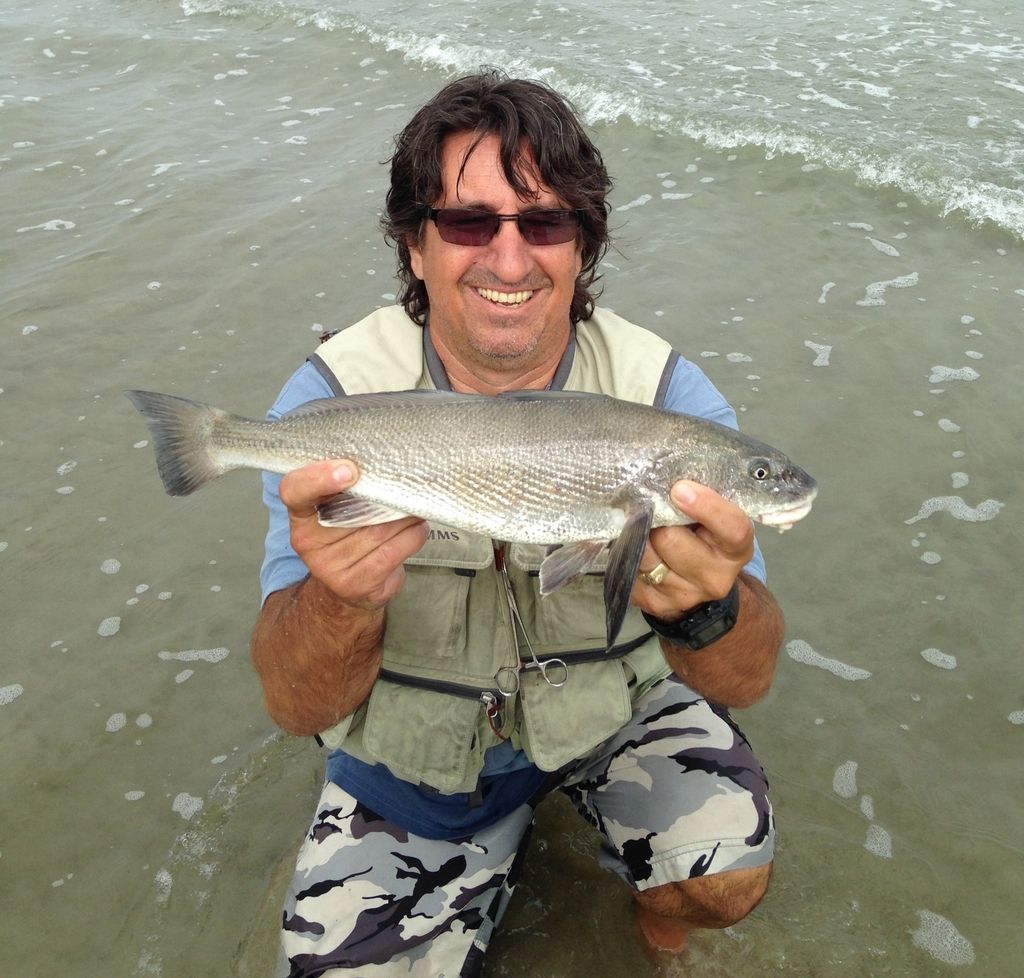 Then Brandon popped a nice corb
and then a few minutes later I got my second corb.
and then it was time to head to work.
All fish caught sight fishing on SC's using 4# main, 30" 4# flouro leader, 1/4 ounce slider, Owner #8 red mosquito hook. Bite time was from 8:15 am till 9:15am then we left for work. Fish bit right on the high activity period and a week before the full just like clockwork. Not a bad outting considering we've both been off the sand for over a month.
Great fishing with ya again Brandon and congrats on the monster spotfin !!!
they're biting , go get'em
B