My coworker Brandon bailed work an hr early yesterday to go make some GS so we could fish the bay at graylight this morning. We both arrived at the spot just before 6am. Quick walk to the waters edge and we where pitching and dragging GS in no time. Didn't take long for Brandon to get into the wide open butt action. Here he is with a 18" model caught on a small GS and 4# main and leader and #6 hook.
Small butt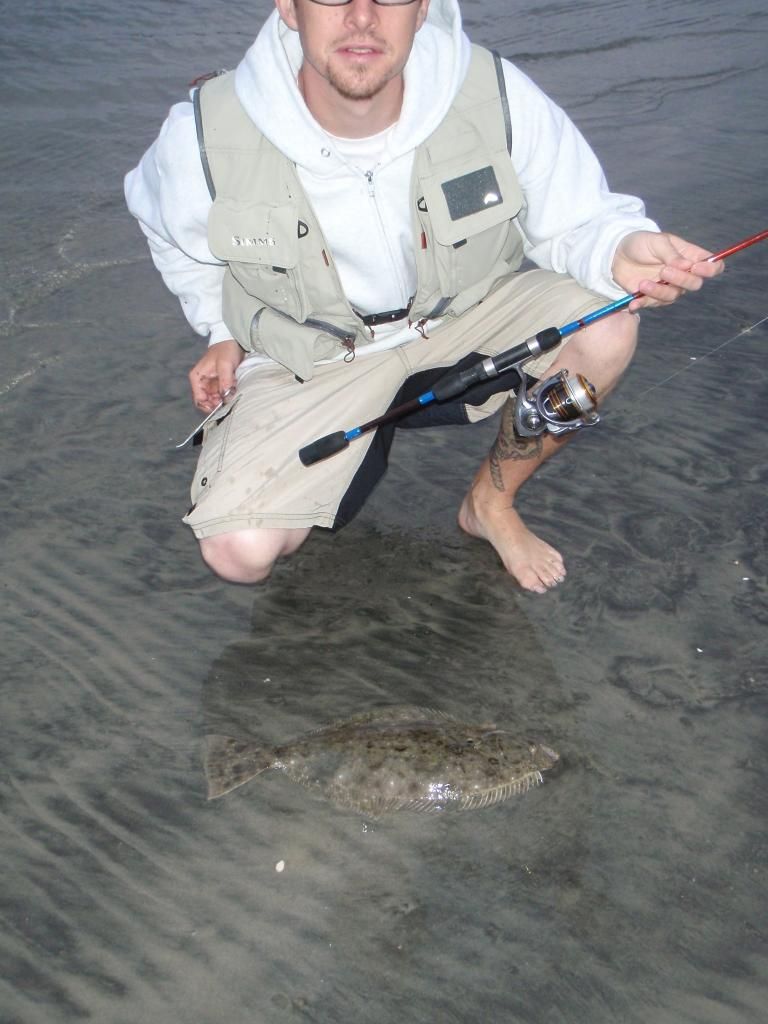 Foot for size reference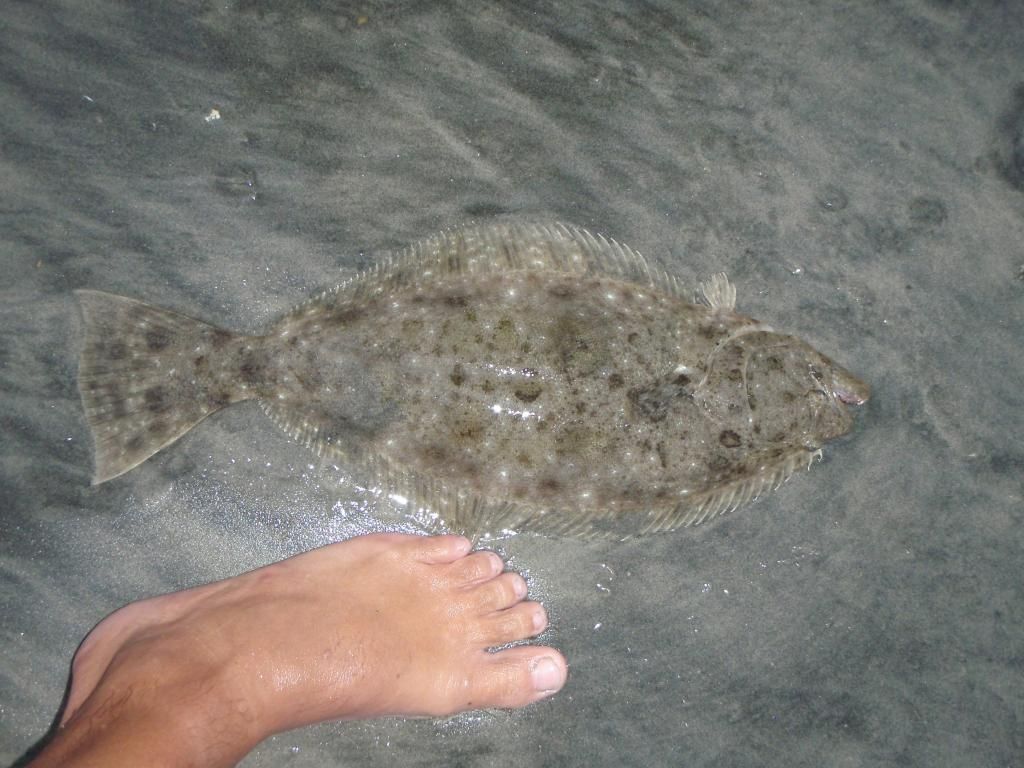 He released the butt and it was back to pitching. We worked that section of beach for a handfull butts from 8 to 18"
Somebody mentioned if there where any more tanker corbs around ? well here is a monster sitting on a GS bed :shock: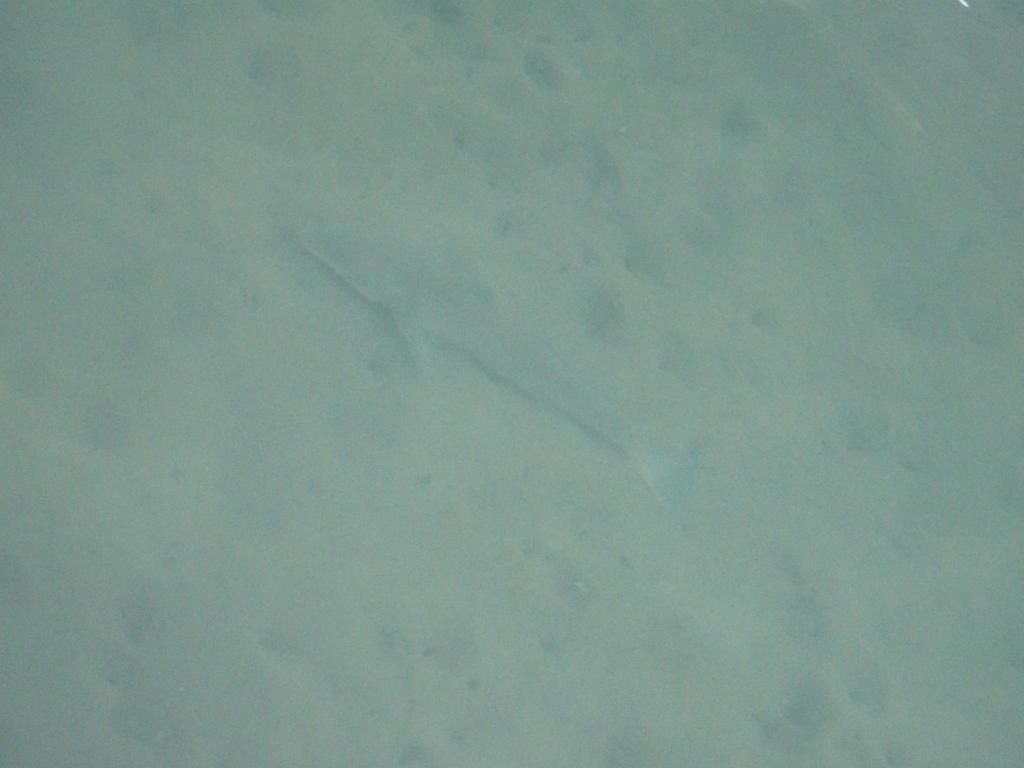 Couldn't get him though. Hard to tell in the pick but that fish is looong and faaat!!!! Way more than two feet of beast corb in the pic. Had us drooling
We headed to the area that's produced 3 corbs for me in the last two trips and again the spot was holding but it was a smaller 15 to 16" model but man this fish fought like a 24". Big heart in a little fish LOL sucker had a few long drag burning runs and we both laughed when the small guy hit the sand.
15 to 16" corb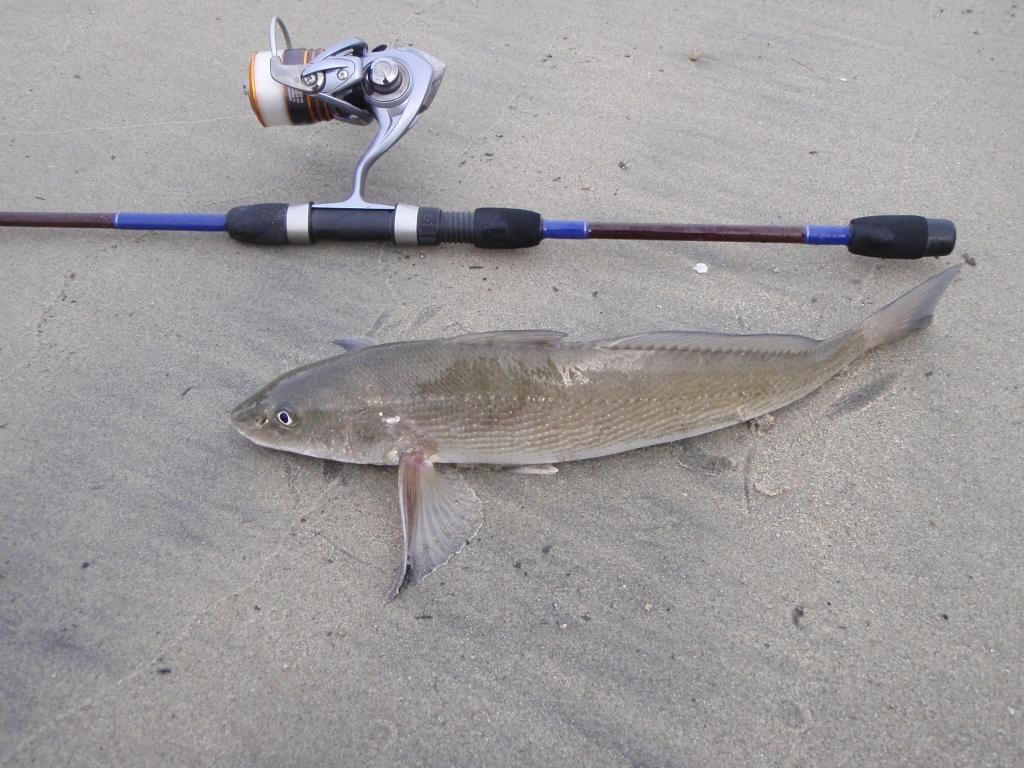 another shot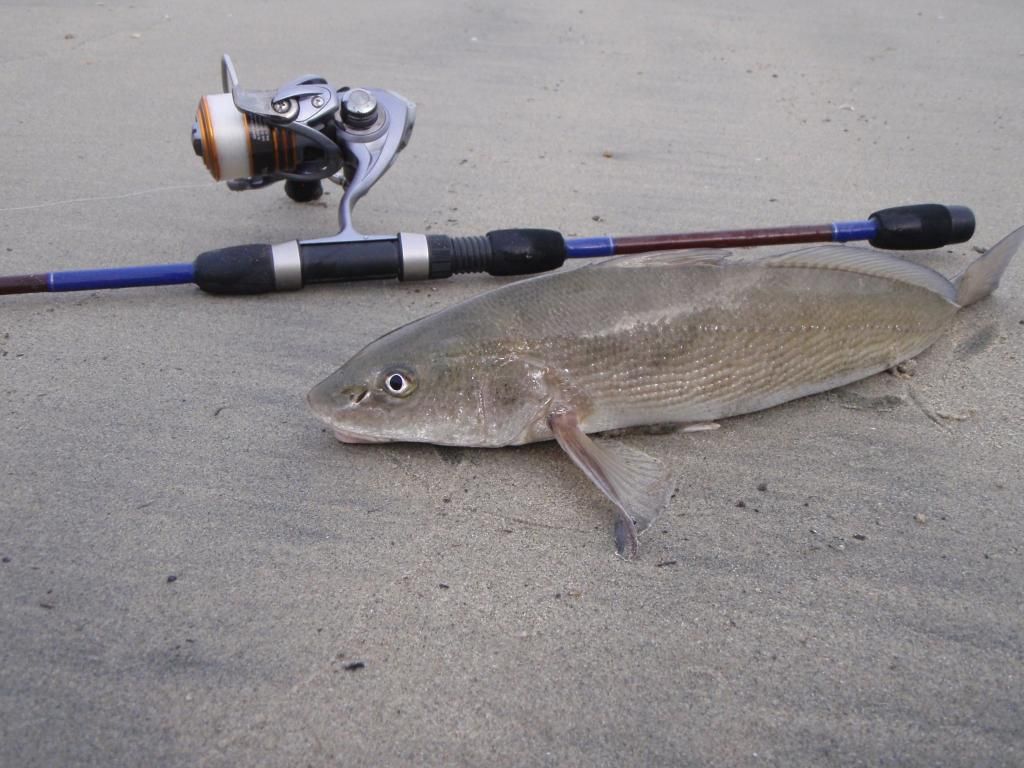 Released the little guy and went back at it. Short while later a school of pile perch came thru and I nabbed this guy
Pile perch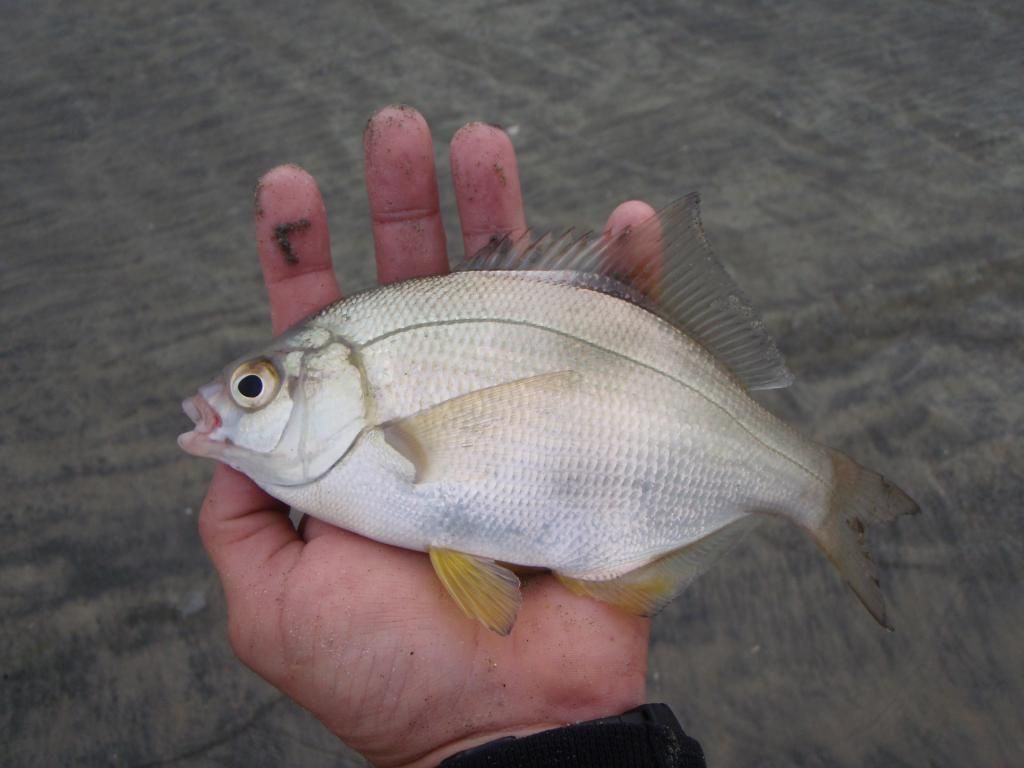 A minute or two later Brandon nails this tanker pile perch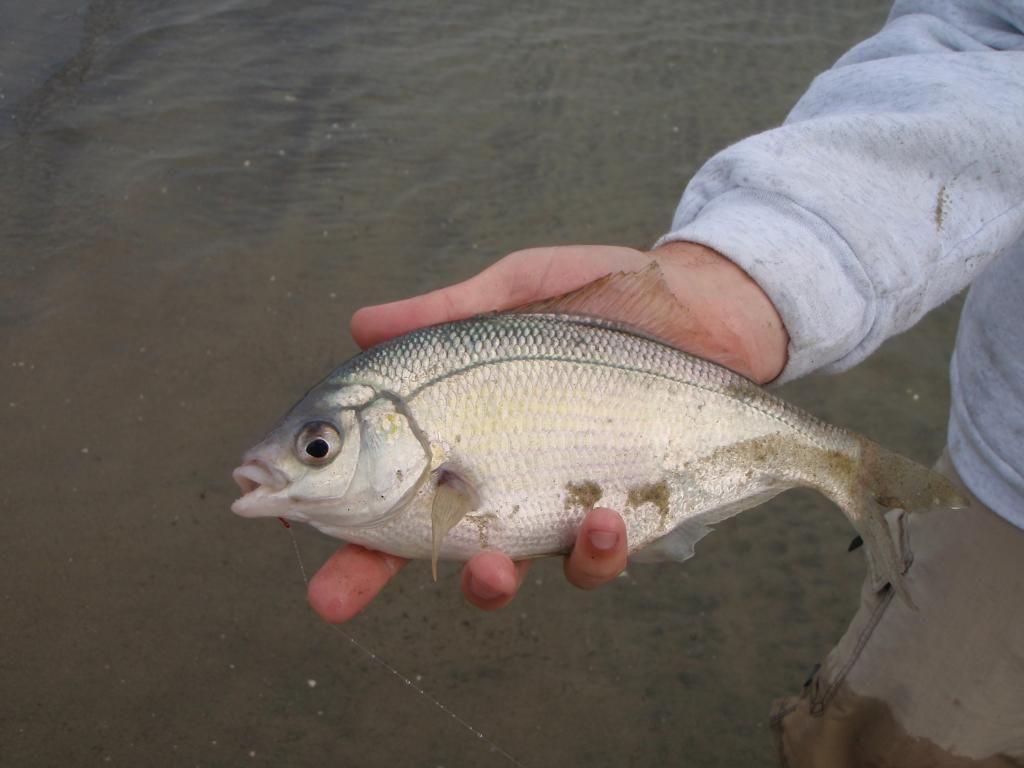 Released those guys and kept walking the waters edge and it was butt after butt after butt. Her's a couple more samples of the 20+ butts we caught today.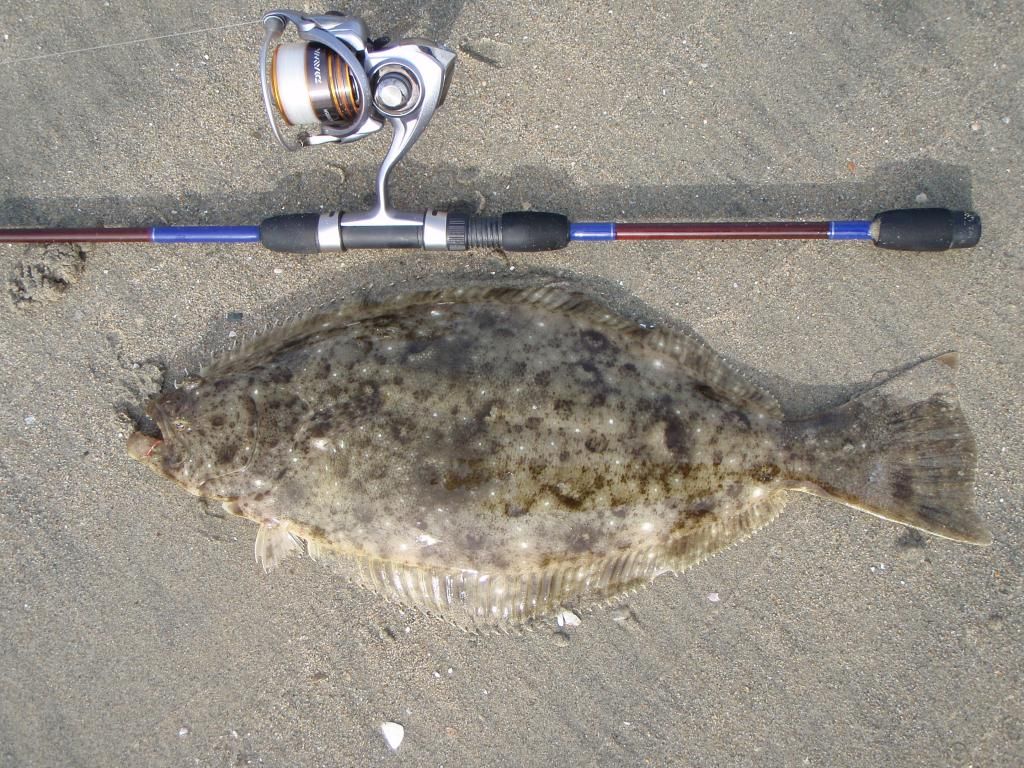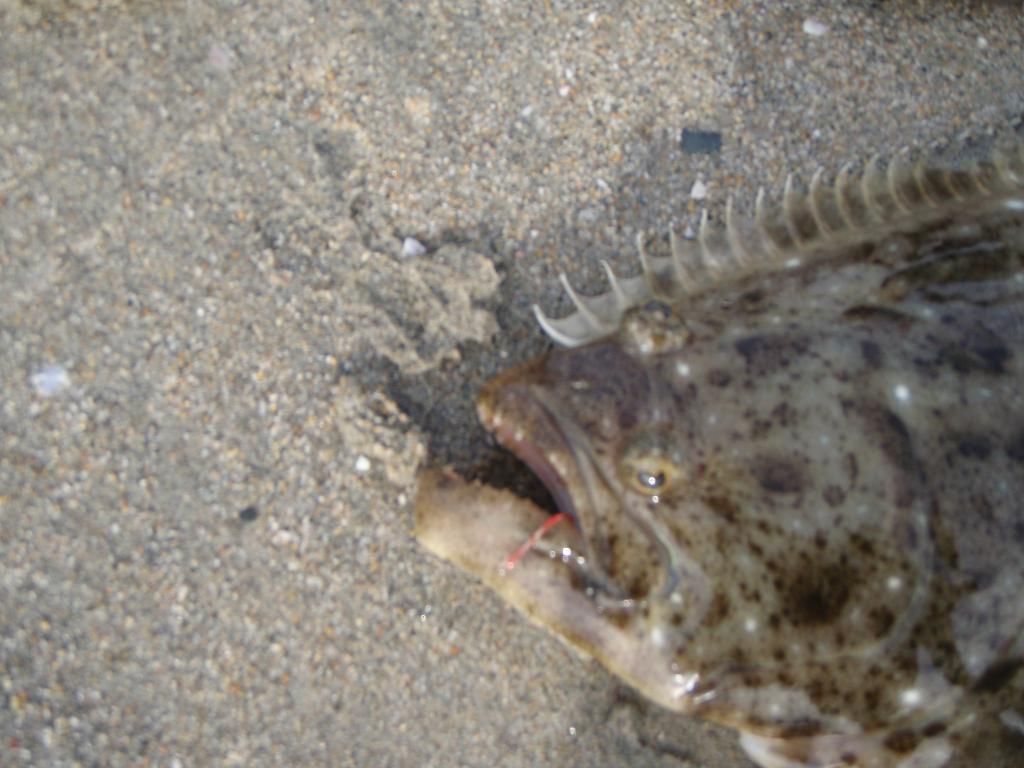 In the corner of the mouth with the #8 mosquito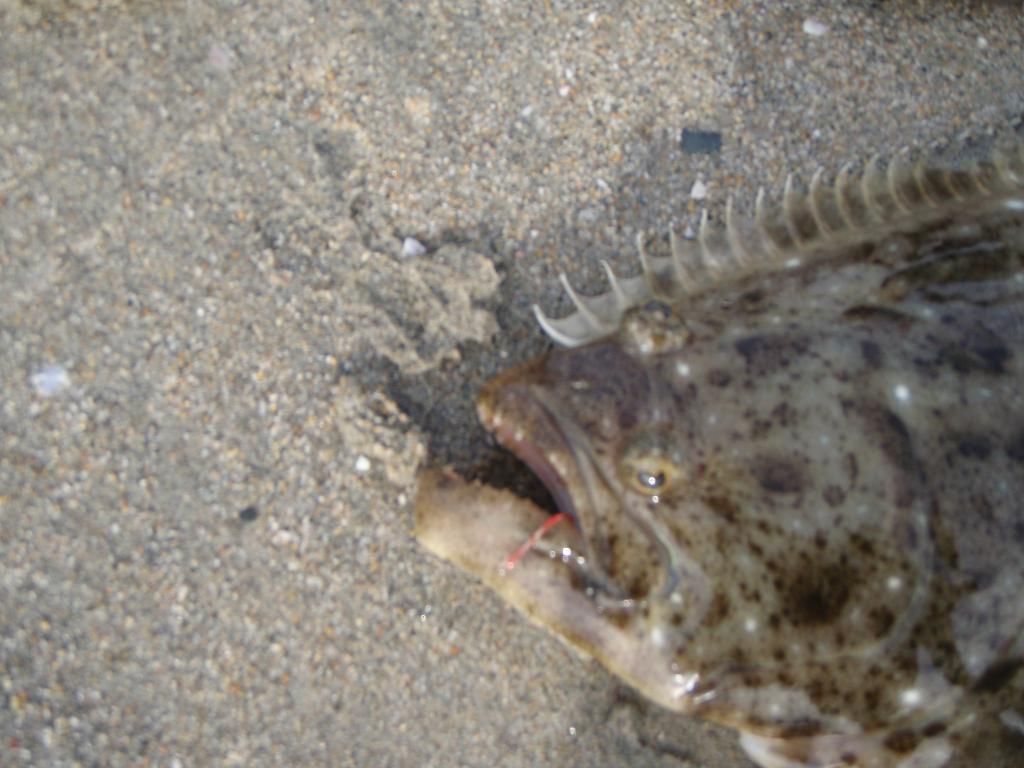 and another one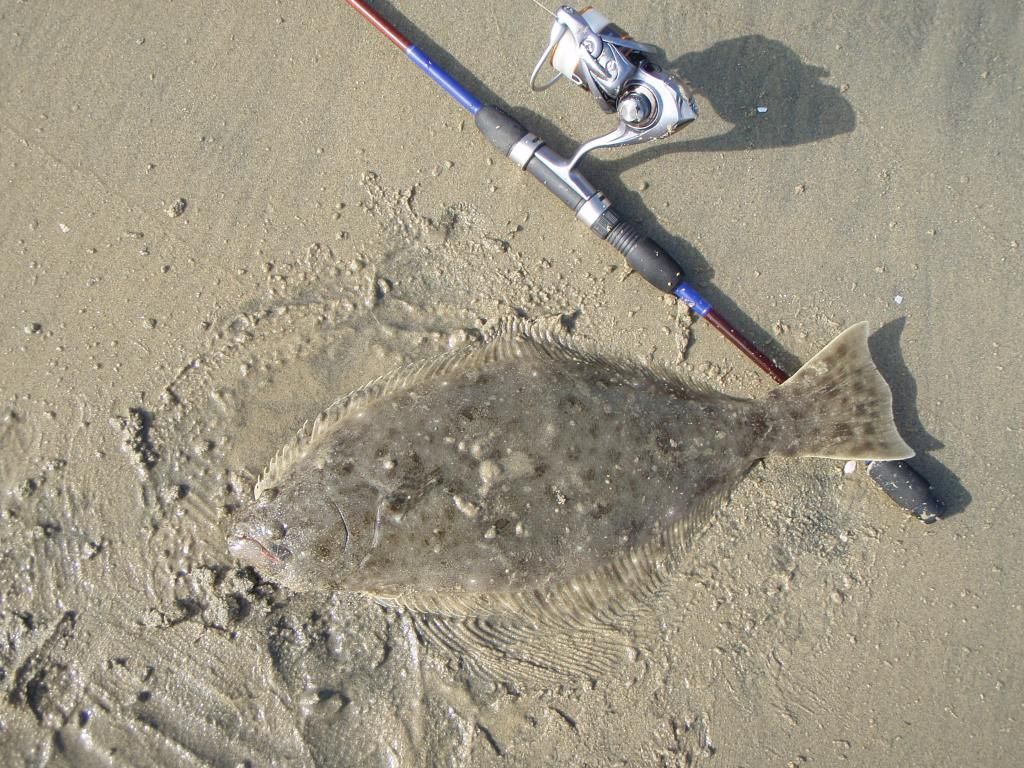 and again in the corner with the micro hook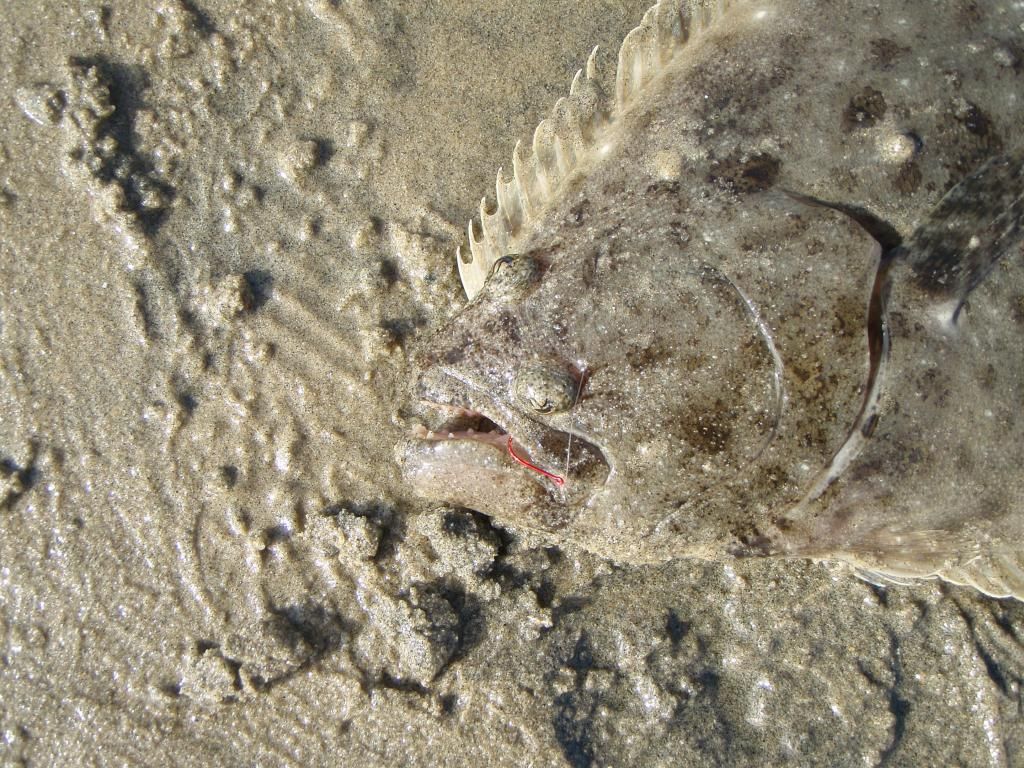 Called it a day at 8:45am and headed to work.
Fish count for the morning
2 break offs
1 small 15 to 16" corb
at least 20-25 butts from 8-18"
2 jacksmelt
2 pile perch
2 lizardfish
1 YFC
1 small bay bass
All fish caught on 9' shikari 6wt custom noodle rods and Daiwa lexa 2000's loaded with 4# izor main,1/4 ounce slider, small swivel, 3' 4# seaguar fluoro leader and Owner mosquito hooks in size 6 and 8's with small 1 1/2 to 2" GS pinned on.
Hope the wind dies on the beach so we can go corb and spot hunting again in the big water.
tight lines,
B
Croaker count for 2014
10 corbina to 21"
3 spotfin to 23"
and 3 bonus keeper butts to 28"