Tide this morning was almost the same as our last session when we popped the spotfin and corbs so yesterday Brandon bailed out at lunch and went and pumped some GS and also raked up a killer batch of SC's for us to use this morning. Arrived at the AO at 6am and met up with Brandon and then it was off to the sand. Pitched out a small GS and short while later beached this little butt.
Little butt in the dark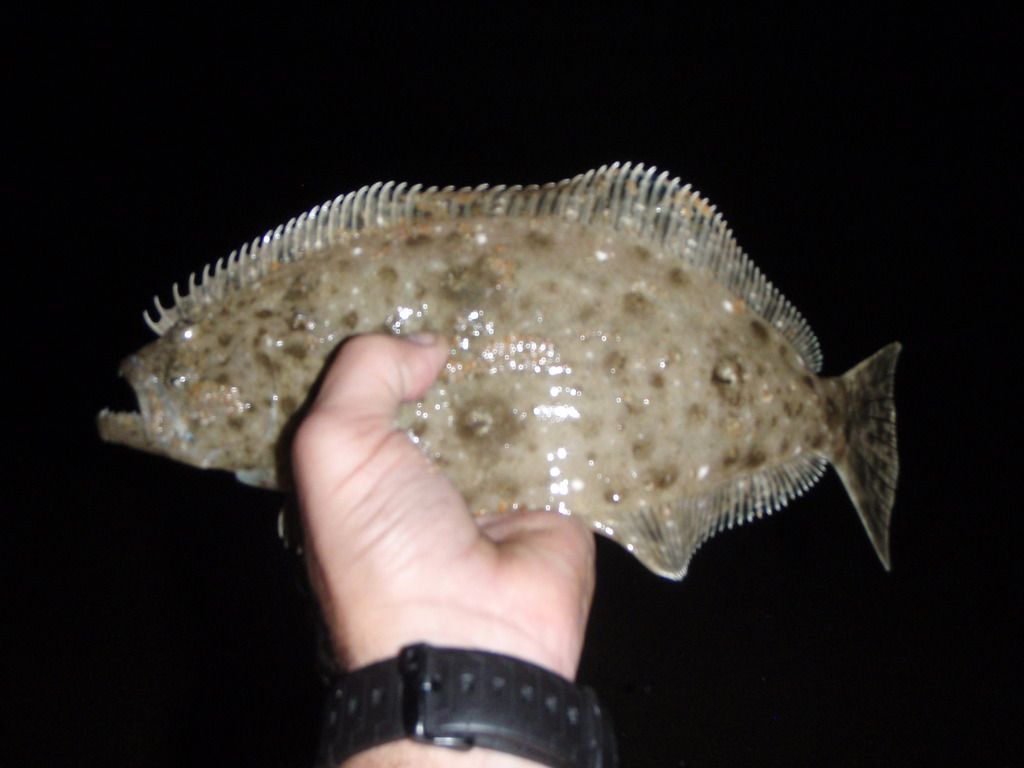 Released the little guy and went back to working the water. Little while later I see Brandon hooked up to something thats putting up a good fight. He worked the fish to the trough and used a wave to push this nice butt to the sands edge.
Brandon and his barley shortbutt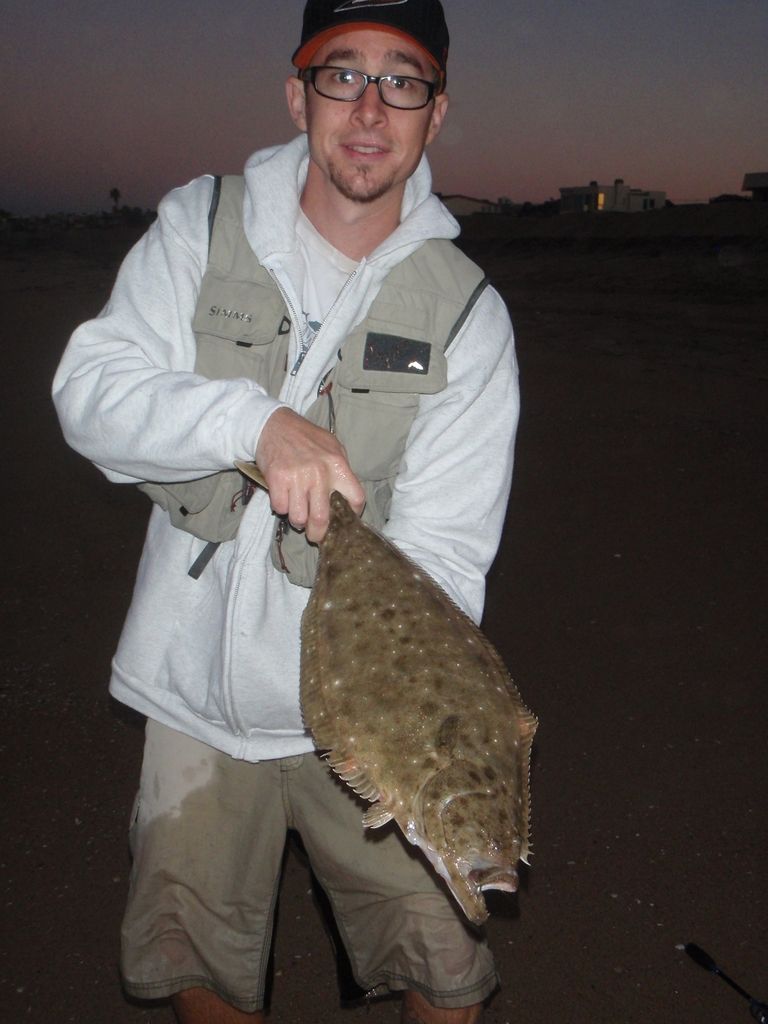 Better shot of the fish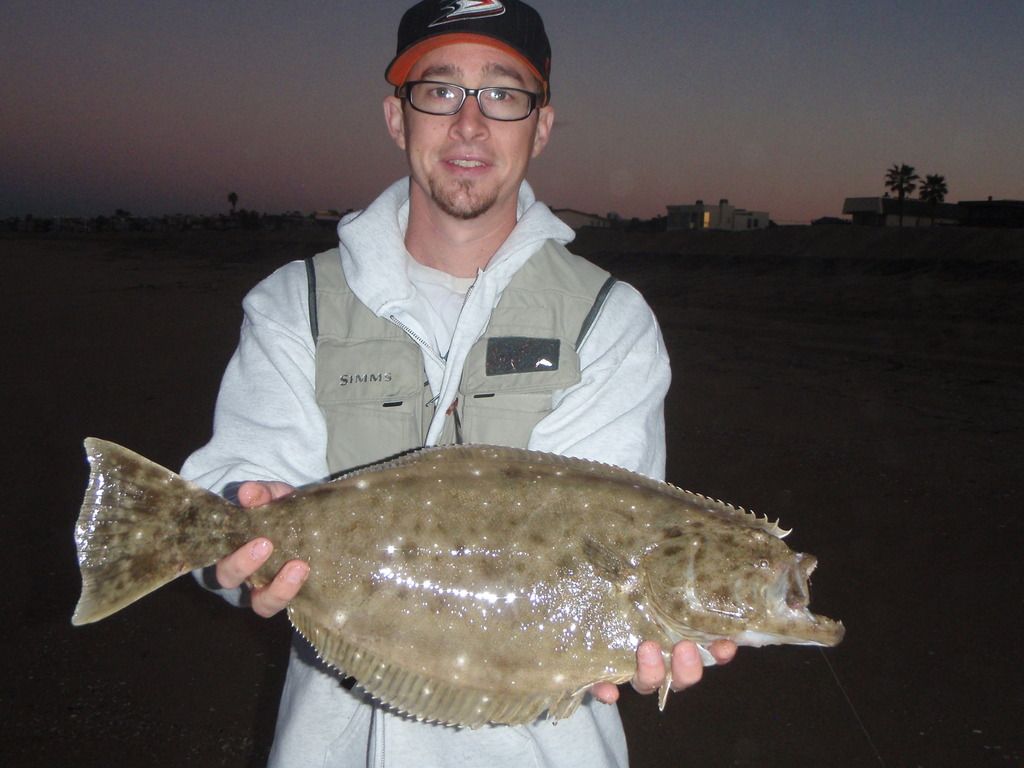 He released the butt and went back to working the waters edge. Short while later and Brandons on again. Same type fight and same type fish hits the sand , small 19" or so butt. Sorry no pics. Again the fish was released and back to fishing we went. Pretty slow for awhile and then bam !!! I miss a solid bite from what felt like the right kind so I ran and grabbed anther GS and pitch it out asap and instantly its tap tap and ZZZZ I'm on. Nice little battle and a chrome corb hits the sand.
Glory shot of the corb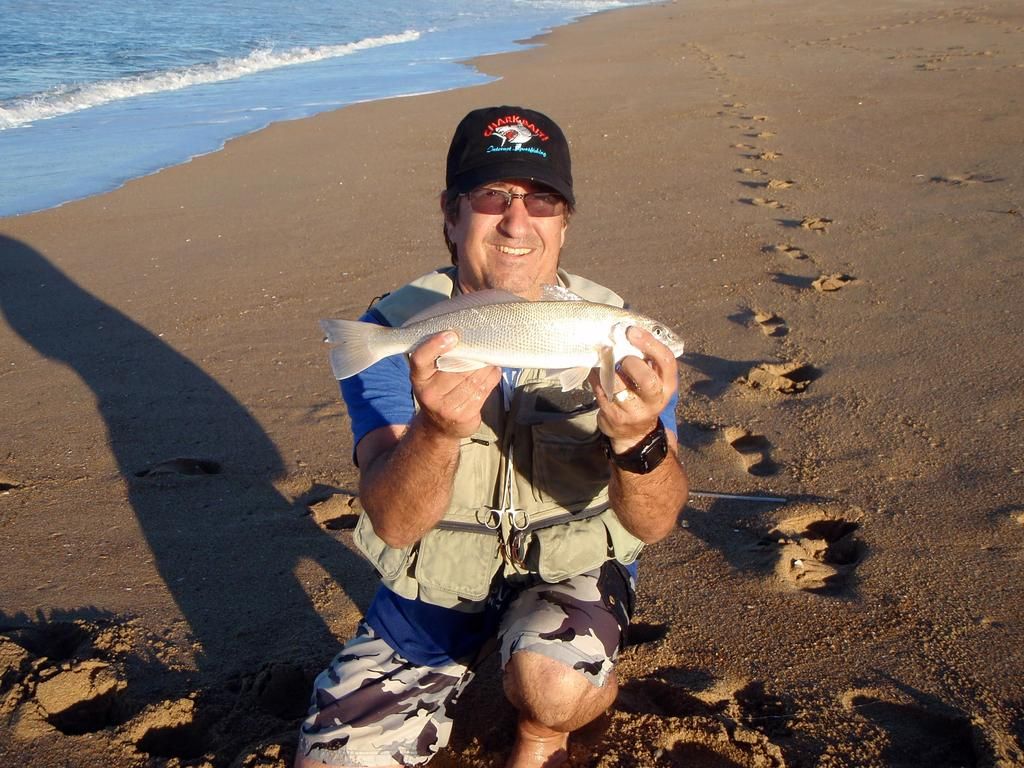 Released the corb and ran to bait up again and before I could get a bait in the water brandon had pitched his GS out was all ready hooked up. Poacher LOL!!! He worked the chromer to the sand edge and bingo we had two for the session.
brandon and his chromer corb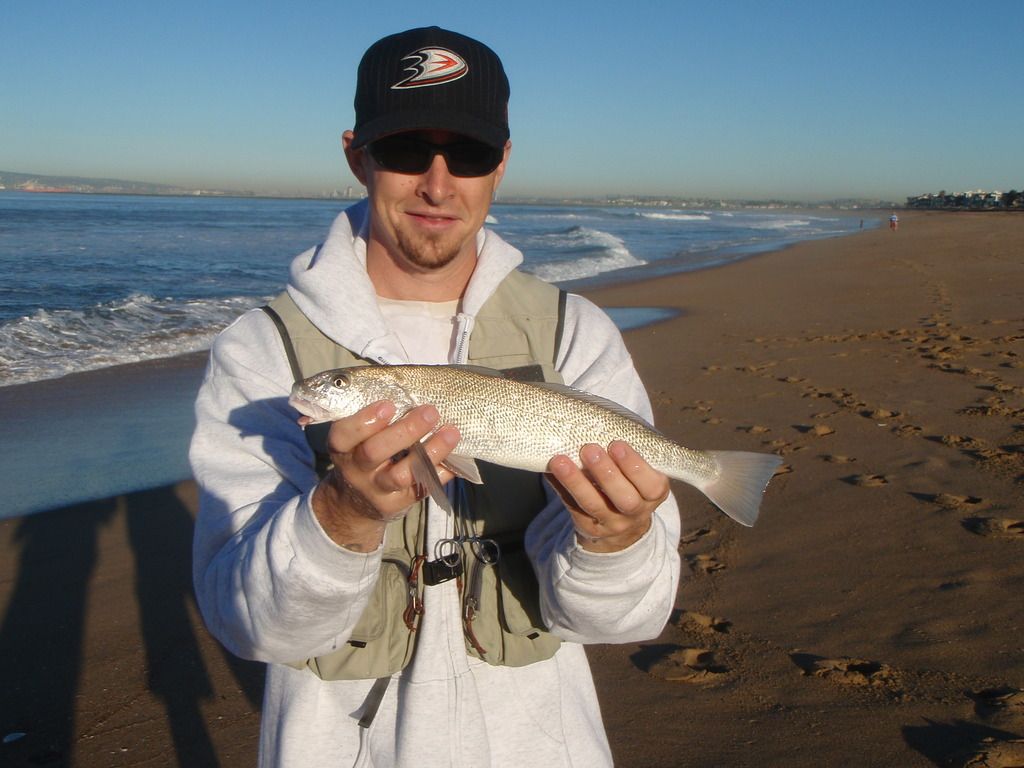 He released the fish and before either of us could bait up Brandons buddy Chris gets into the action and pops a corb about the same size as the other two corbs.
brandons friend Chris with his chrome corb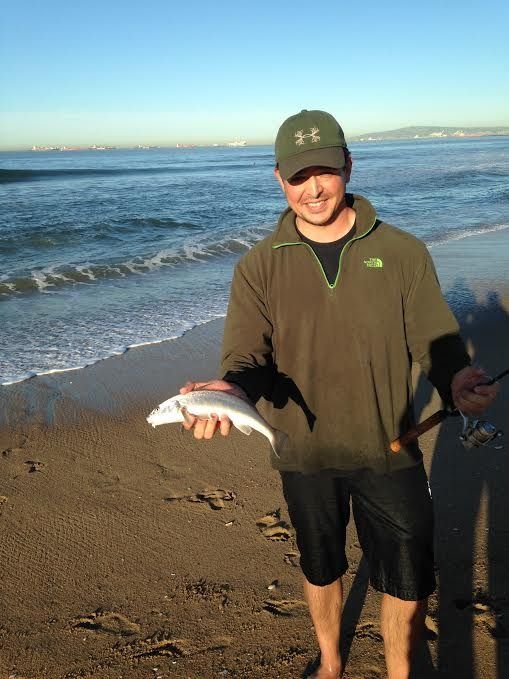 Funny no corbs all morning and then one school swims by and we pop 3 in 15 min and then nothing again. Bailed at 9:15am to head to work and open the shop.
Still some good fishing to be had out there but its differently tougher with the building swell and ripping south to north current. Well be waiting till next week to head back out.
Tight lines,
B
This message has been edited. Last edited by: UnReel,