Haven't been out in months and had the urge to wet a line Tuesday night. Got up and early wed and saw that it hadn't started raining yet so I grabbed my gear and took off to make a few ghost shrimp and then headed to a little beach in a bay that's pretty protected from the elements when fronts come threw. Hit the GS spot and the tide was pretty high but I made 30 choice baits in about an 1 1/2 hrs. Got to the play ground a short while later and went to work. Didn't take long to pop this huge plié perch. My PB for sure. Gad to be 15" or so.
Huge pile perch
Released the perch and started pitching GS again. Few casts later and tap tap ZZZZZZ!!!! its off to the races. Get the fish close and its the target species, corbina. Worked him to the sand and took a quick pic and let him go about his business. Was about 18".
18" corb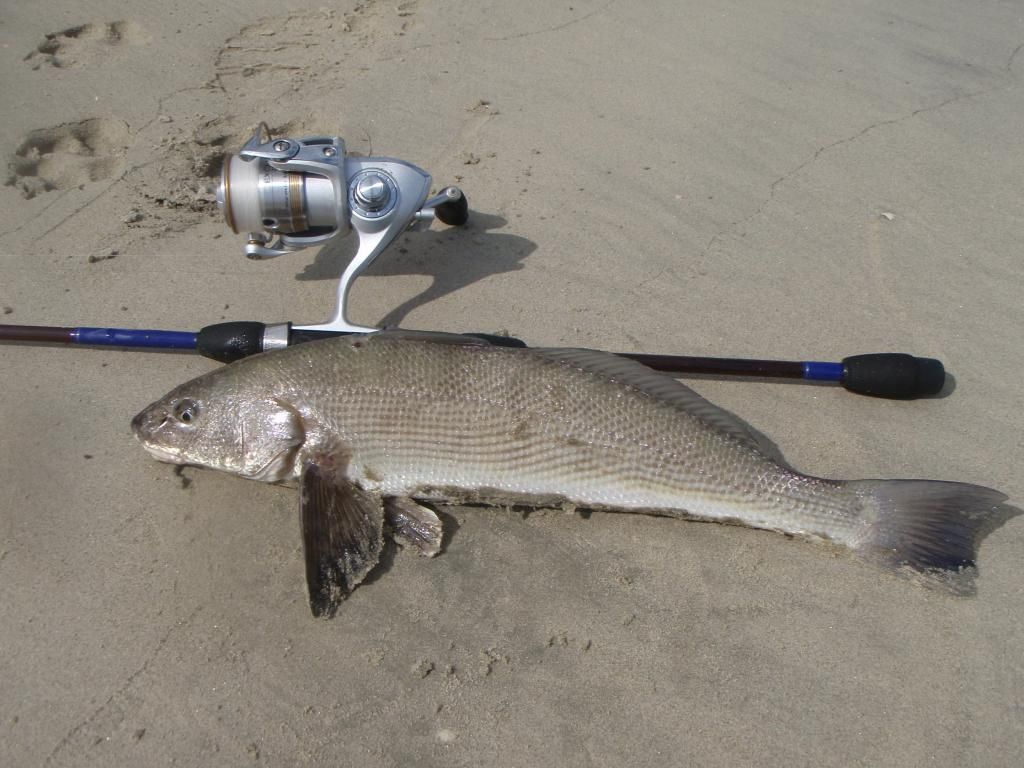 Kept working the beach and popped a little butt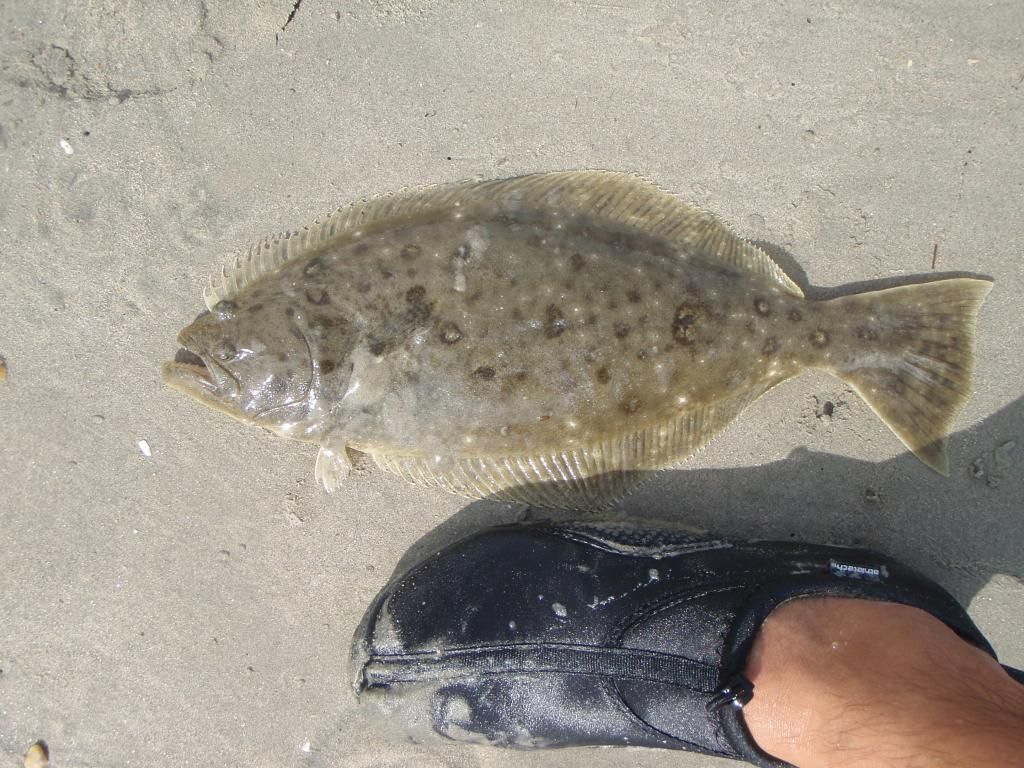 Worked the beach for a couple hrs more but it was the top of the high and as soon as the water stopped moving the fish quit biting. Was nice to pop a corb after the long stretch of not fishing. Also caught about 4 other pancake butts, 4 tomcod and a couple micro bay bass.
tight lines,
B
2013 corb count
15 trips, 18 corbina (top fish 24")
7 spotfin (top fish 18")