It was slow at the shop yesterday so Brandon took a extra long lunch and ran and raked up about 50 SC's and then went and pumped up about 30 to 40 ghost shrimp and after making bait did a quick scout session and on returning to work let me know he went 3 for 4 on corbs in less than an hr :shock: . He'll post that report shortly but needless to say we where fired up to hit the same location this morning at dawn as the tide was matched up perfect to the prvious days evening session. It paid off big time.
Arrived at the location at 5:30am and two second later Brandon pulled up in his ride and then we where off to try and do dome catching. Couple casts into the session and ZZZZZZZ I'm on. Nice little battle and shortly a little chrome corbina hits the sand in the dark.
corbina #1 for me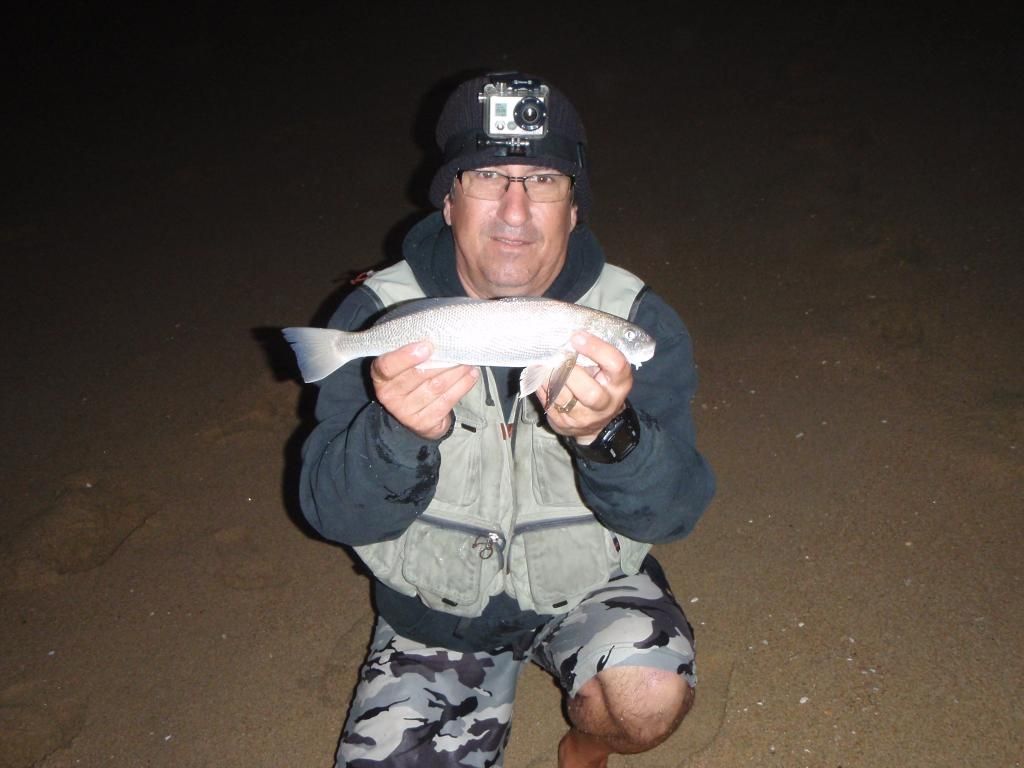 released he fish and went back at it. Didnt take long for Brandon to get into the corb action as just as the sun came up he hooked up and landed his first for the morning.
Brandons first corb of the morning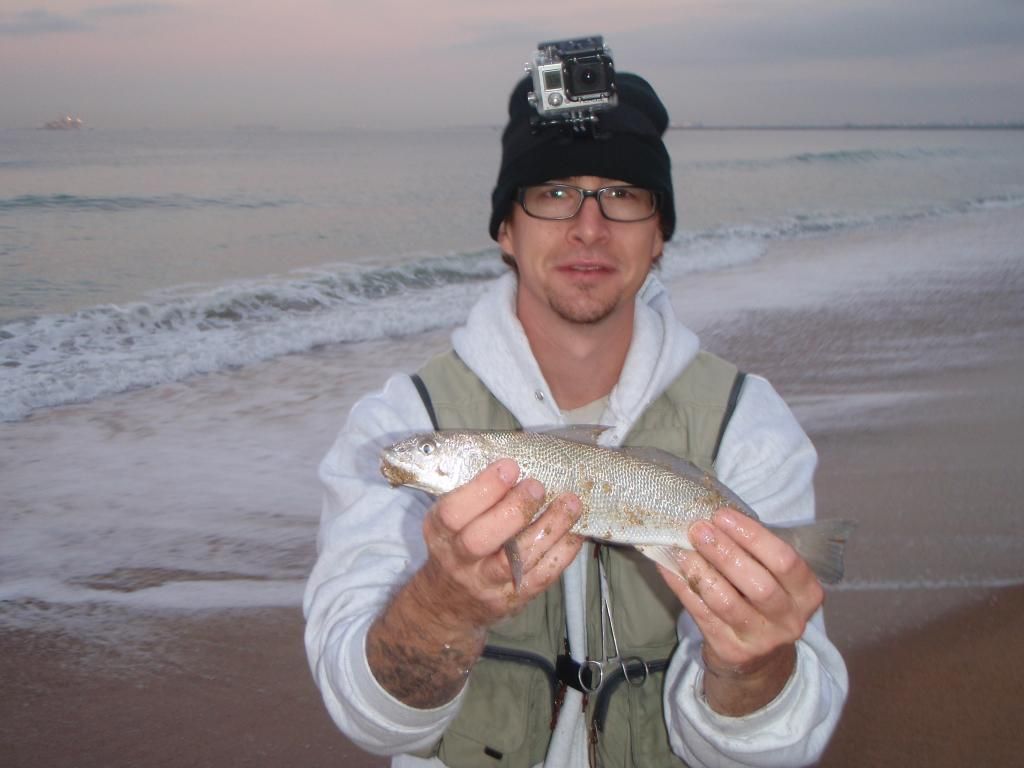 He released his fish and again back at it we went. Not long after i'm bit again and another corbina hits the sand.
my second corb of the morning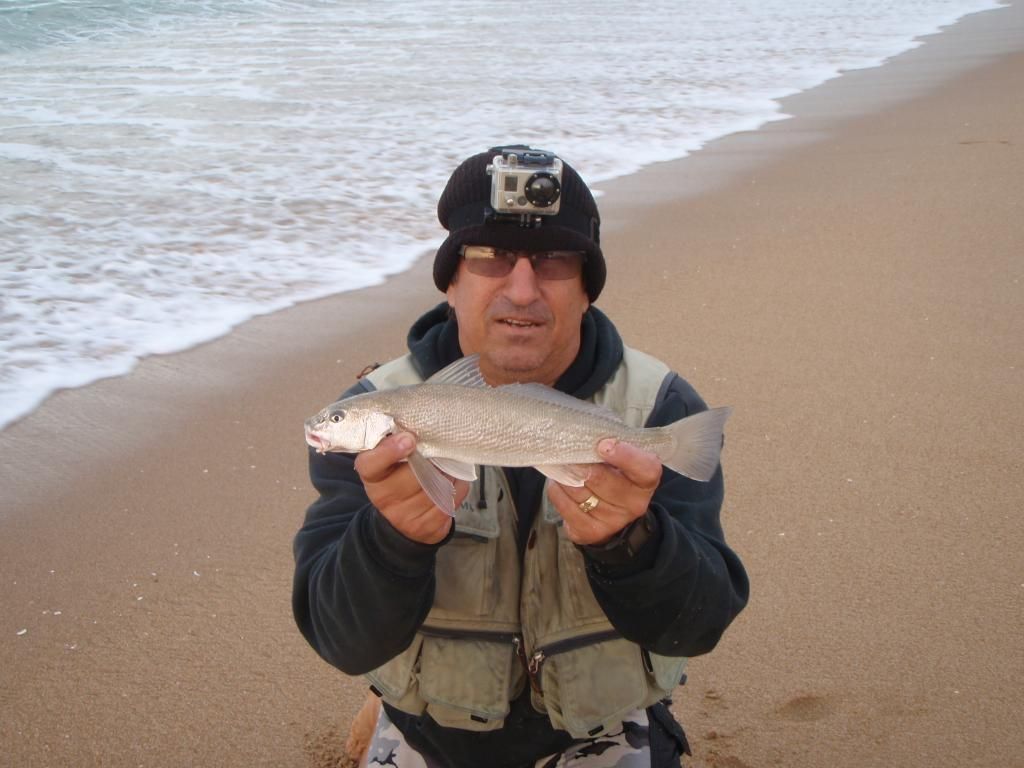 Released the fish and back at it asap as it was wide open.
by the way this is what we used for bait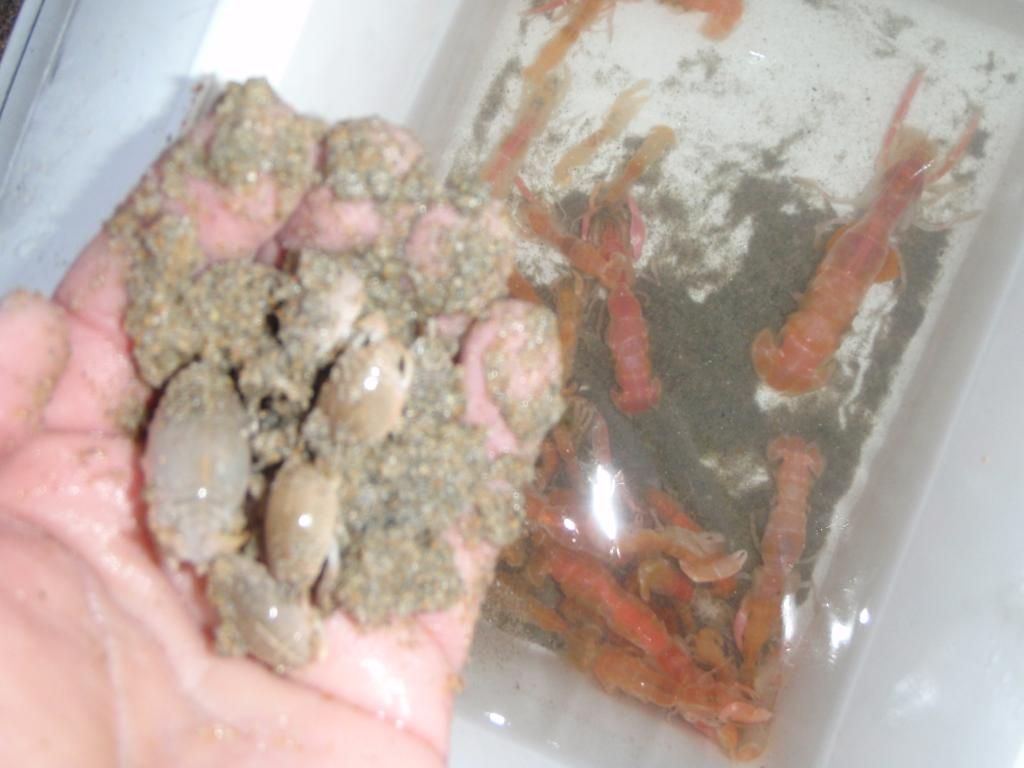 had more when we started but by the time I took the bait pic we where getting low.
Brandon got back into the action hooking and landing a slab BSP
Released the perch and went back at it. Was weird as it switched from corbs to straight yellowfin croaker for about 45 min with the top YFC bing this solid 17"er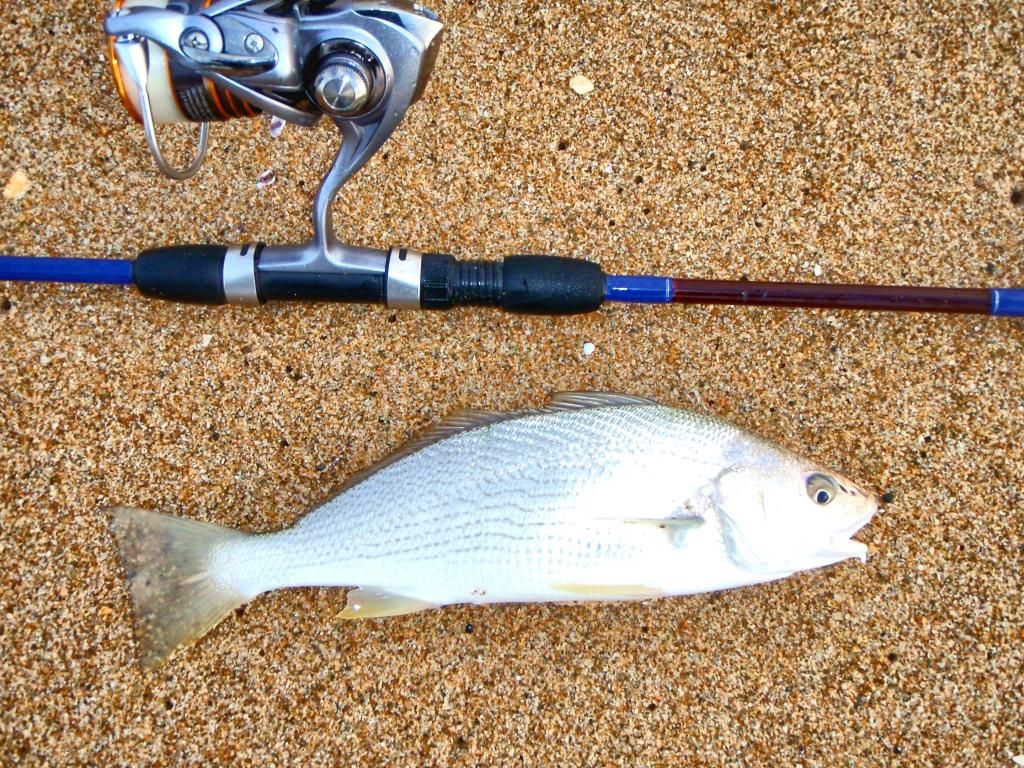 glory shot of the big YFC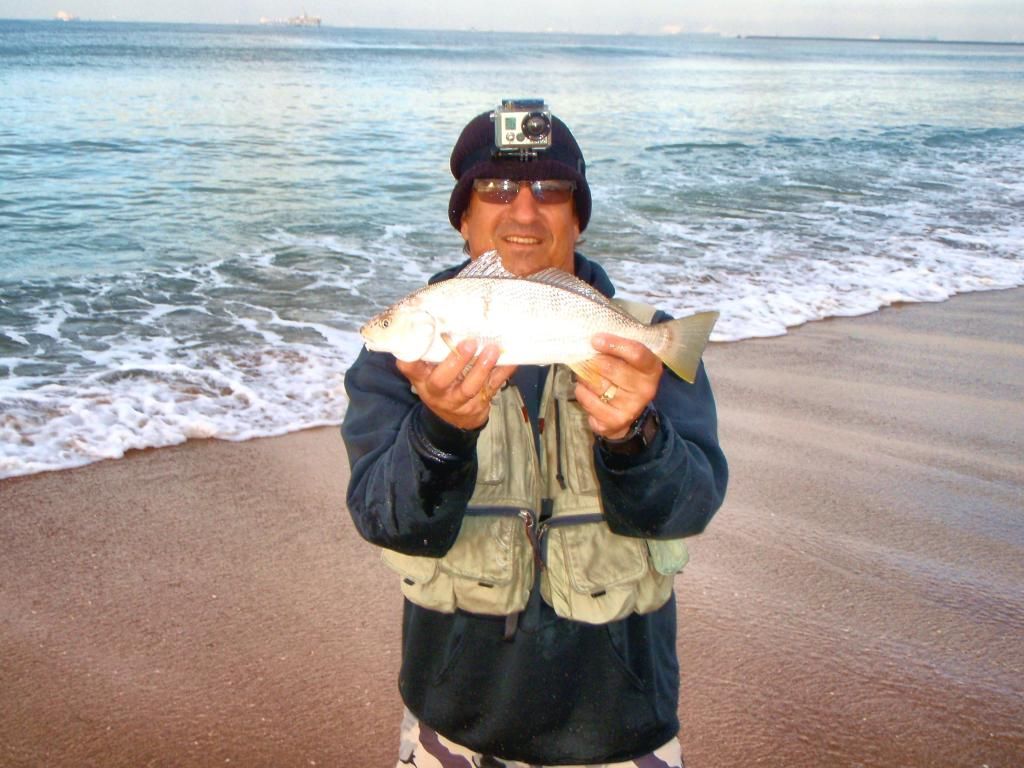 Like I mentioned it was wide open YFC for about 45 min then the YFC split and the spotfin did a swim by on us and I hooked up first and looked back to see Brandon hooked up as well. Sweet ,double on spotfin and both made it to the sand to give brandon and I both a croaker slam. Corb, spotfin and YFC for both of us
8)
Pic of us with our double of spotfin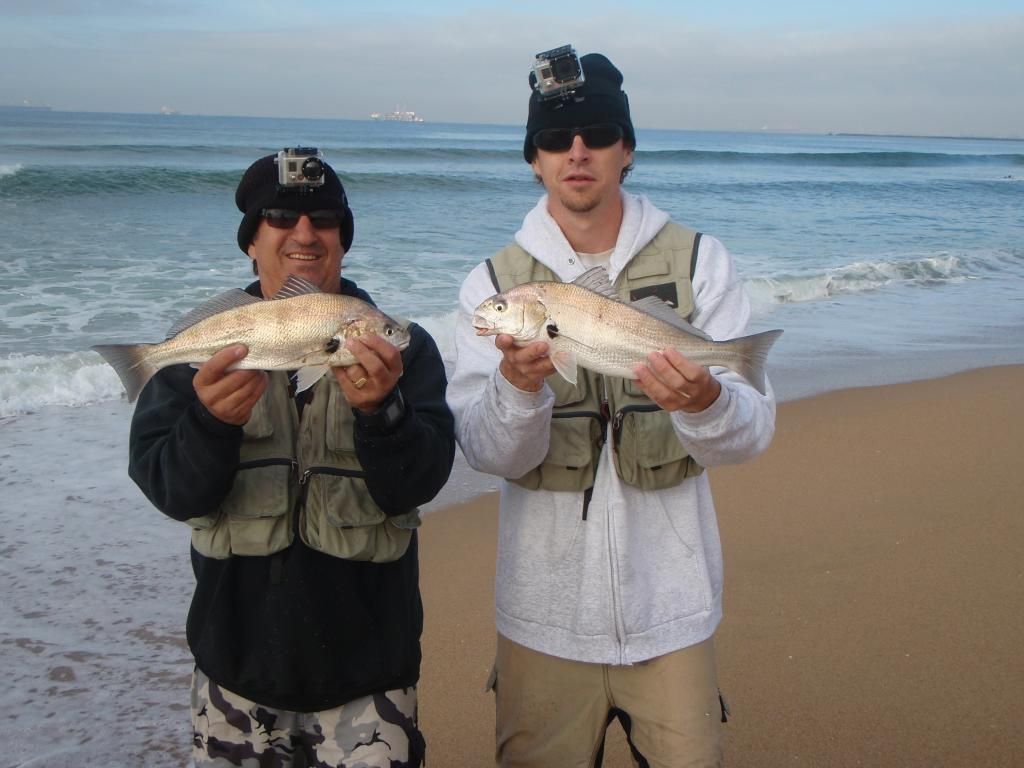 Myself with my fish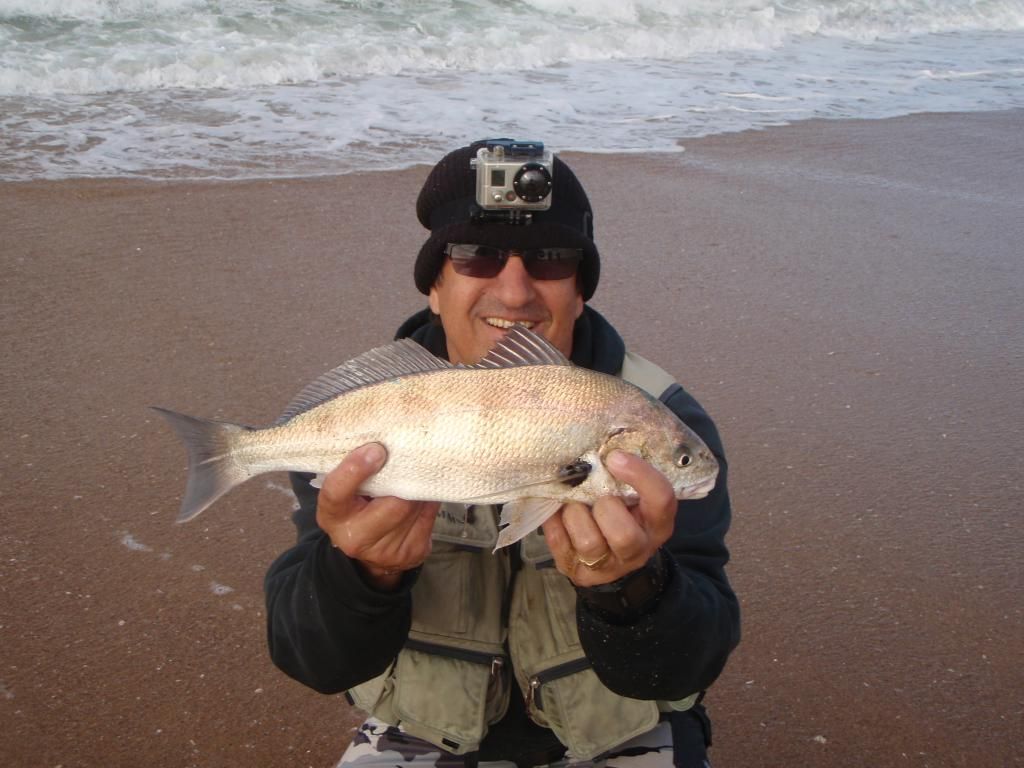 Brandon with his spotfin
Released both of the spotfin and quickly got baits back out trying to get one or two more before they moved on. Short time later I'm bit again and it feels like the right kind. Nice battle later and another spotfin hits the sand.
Second spot of the morning session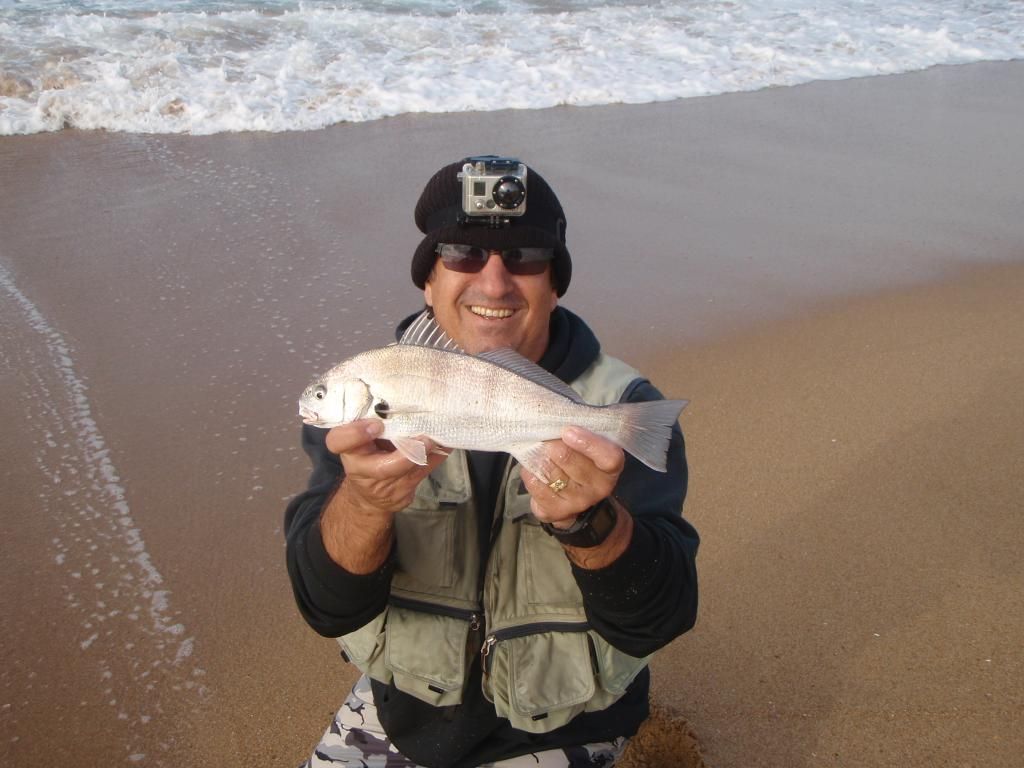 released the spot and again back to pitching baits. Slowed down a for all species for a bit and then I hear Brandons drag singing and turn to see him on again. After a nice fight we see the chrom flash of another corb on the end of his line. He eased it in
and another corb hits the sand for him. little better model than the earlier corbs.
Bradnon and his second corb of the session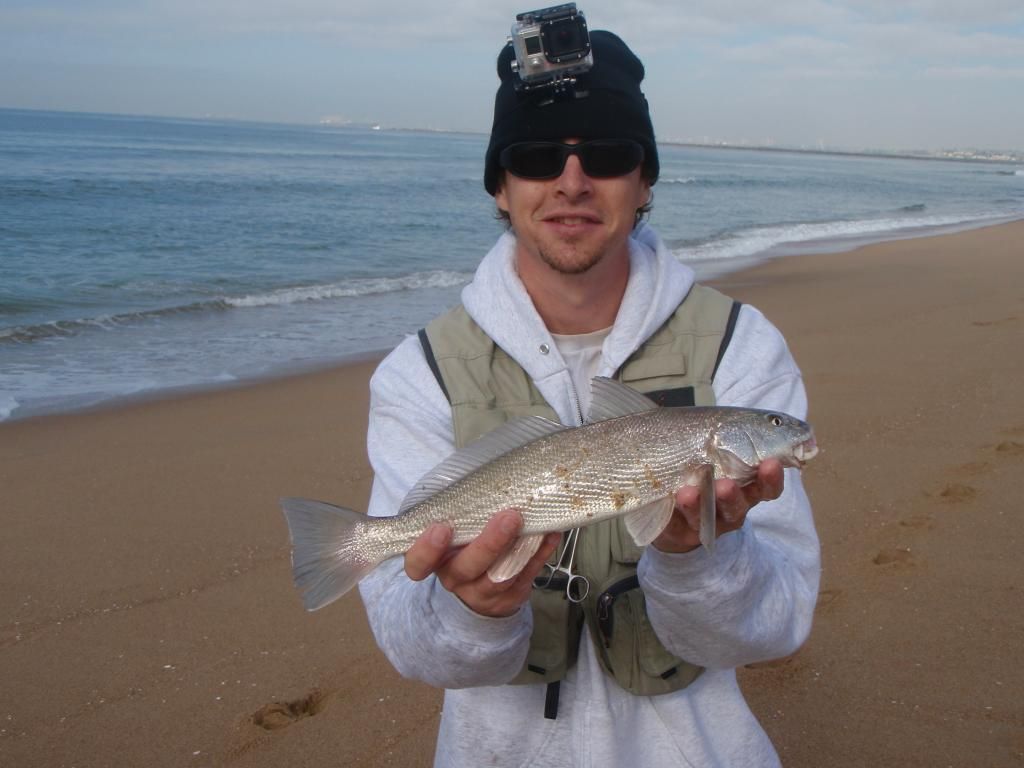 Realy slowed down aftet that last corb but before calling it quits I popped another nice slab BSP.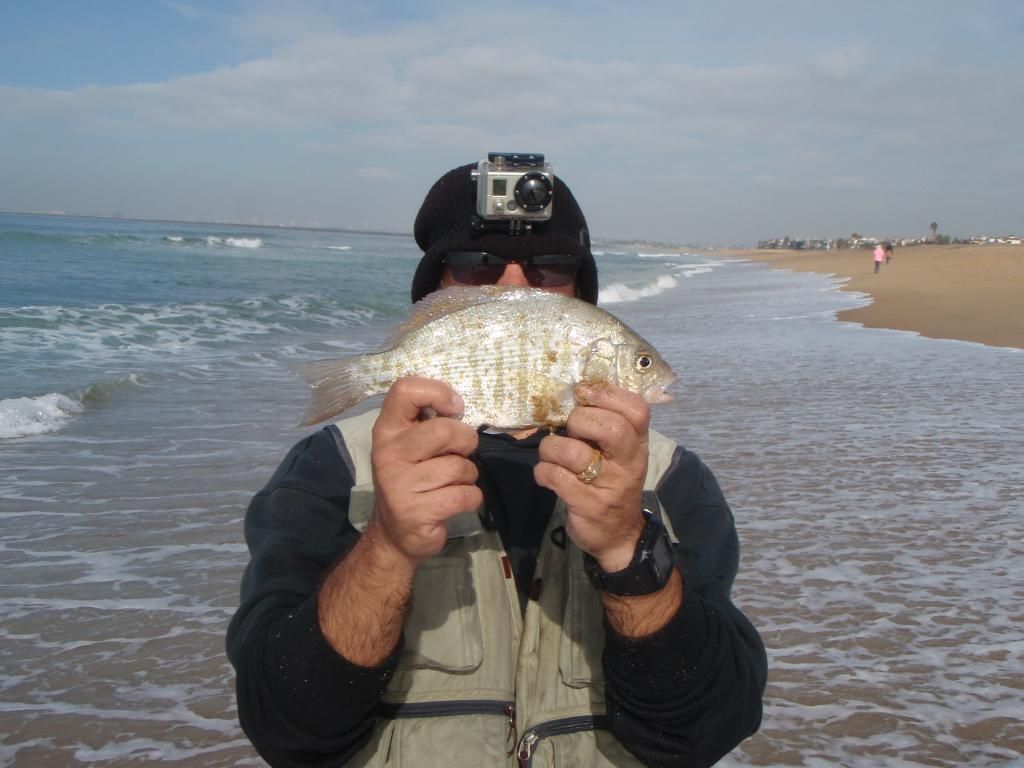 Released the perch and called it quites after that. Passed the rest of our ghosties and Sand crabs off to Butch and Kiyo who had been fishing near us. Hope the bait helped ya guys out man.
Finaly tally for the session was
Brandon
2 corbs
1 spotfin
2 YFC
4 walleye surf perch
2 bsp (one was a giant)
1 smelt
Behdad
2 corbs
2 spotfin
6 YFC
4 bsp
4 walleye
3 smelt
Session was from 5:45am till 9:15am and then we bailed to head to charkbait to open the store.
gear used: 9' shikari 6wt noodle rods, Daiwa lexa 2000sh's loaded with izor 4# clear mono, 1/4 ounce slider, small swivel , 2' 4# seaguar flouro, Owner #8 mosquito hooks and fresh caught ghosties and sand crabs for bait.
They're out there !!! go get'em and good luck !!!
We're off the sand till monday
tight lines
B