Got a top secret phone call this late after noon and was told: hurry your ass over here.
Packed my punkers and drove for about 2 hrs to get to my destination.
Most fish were in the 10's to 15lbers....ALL RELEASED using 6" punker.
Fished for another hr and caught a bigger one on a 8" punker.
Few ounces shy of a 30 lber.
Spooled me 1/2 way on 20lb test mono using a calcutta 400.
I will be heading back that way in a few weeks....Thank you.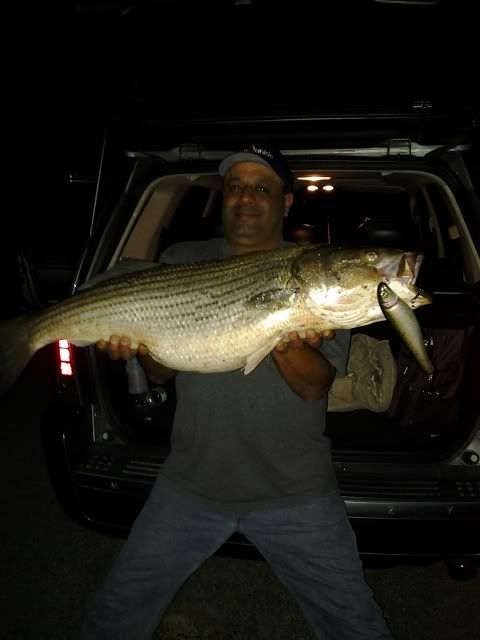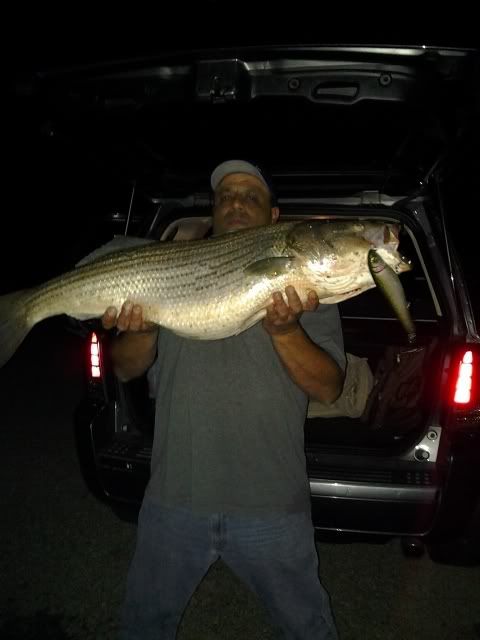 trust your striper senses!
until next time....see yall in the water.

COMING TO YOU LIVE !!