Well after a few days of inventory at the shop we finaly finished up sunday night. Since we got done early Mark was kind enough to give John,Blake and myself the day off and since we never have the same days off we took advantage if it and jammed down to Irvine Lake on Monday and rented a pontoon boat for the day. I picked up Blake and john and then it was off to the lake. We got to there at 6am. It was raining as we drove to the lake but it hadn't started raining at the lake yet. 2 cars where in line in front of us and nobody behind us. Guess the rain spooked them off LOL. Anway we got our rental pontoon and ziptied our rod holders onto the rails (makeshift rod holders) and went to work trolling.
John and Blake waiting for the first biter
Sunup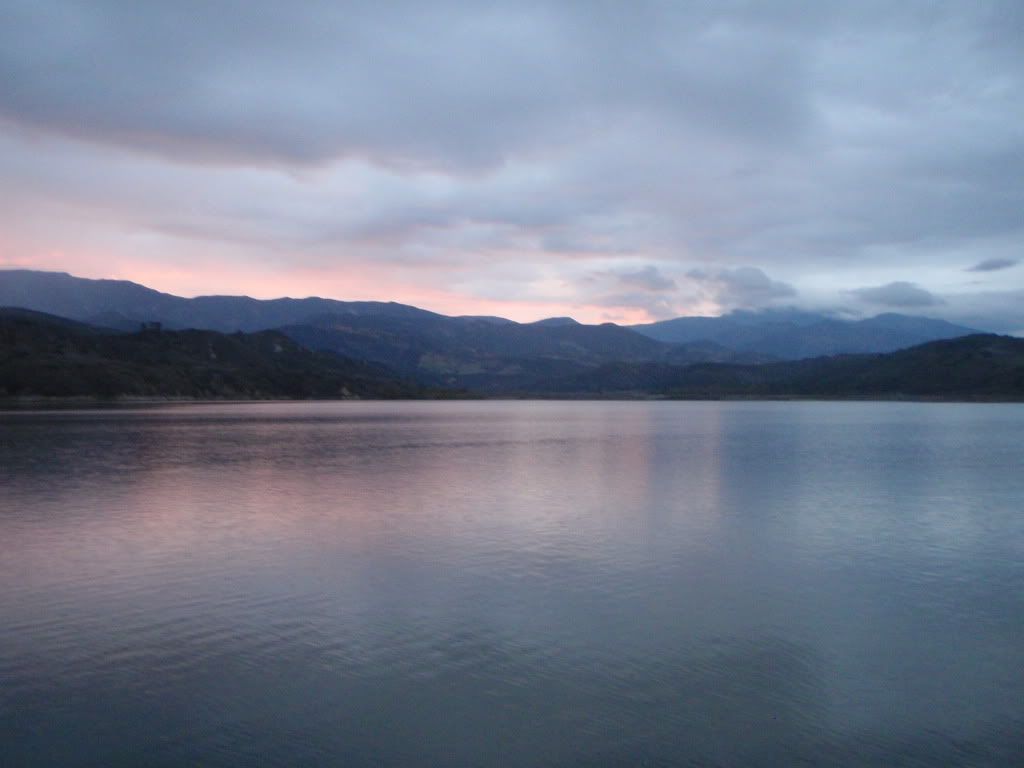 Took an hr or two to find them but when we did it went wide with 2 and 3 fish on the deck at times.
John and Blake with their double
It did rain on and off but it stayed like this most of the day
and they kept on biting so we didn;t care.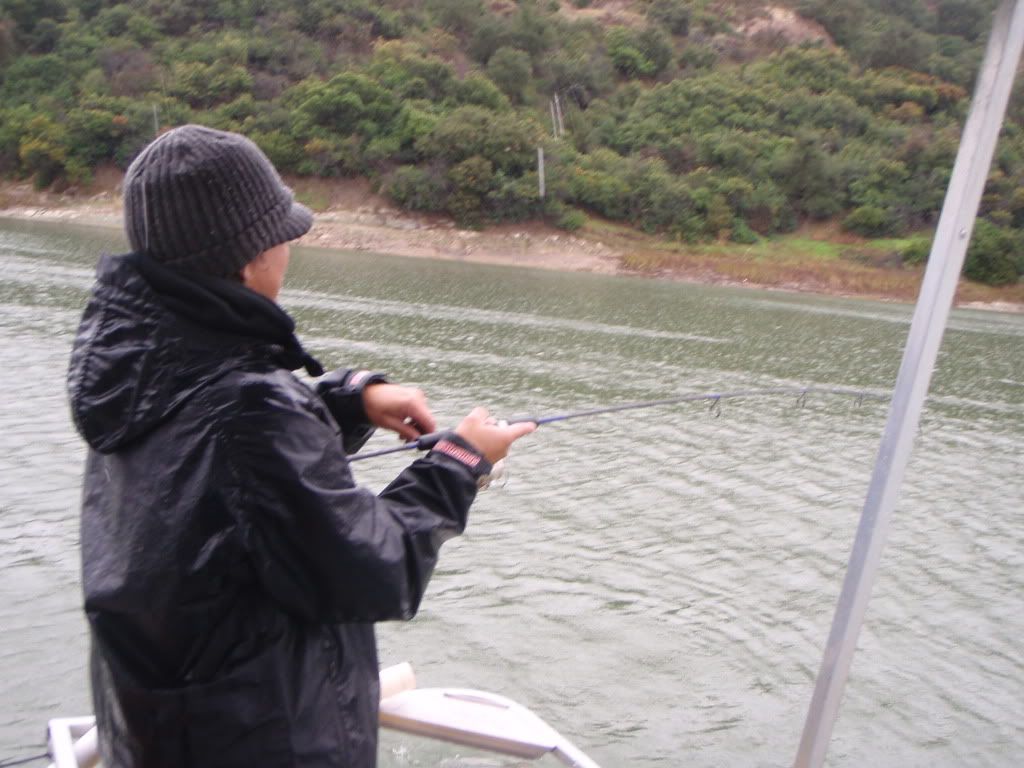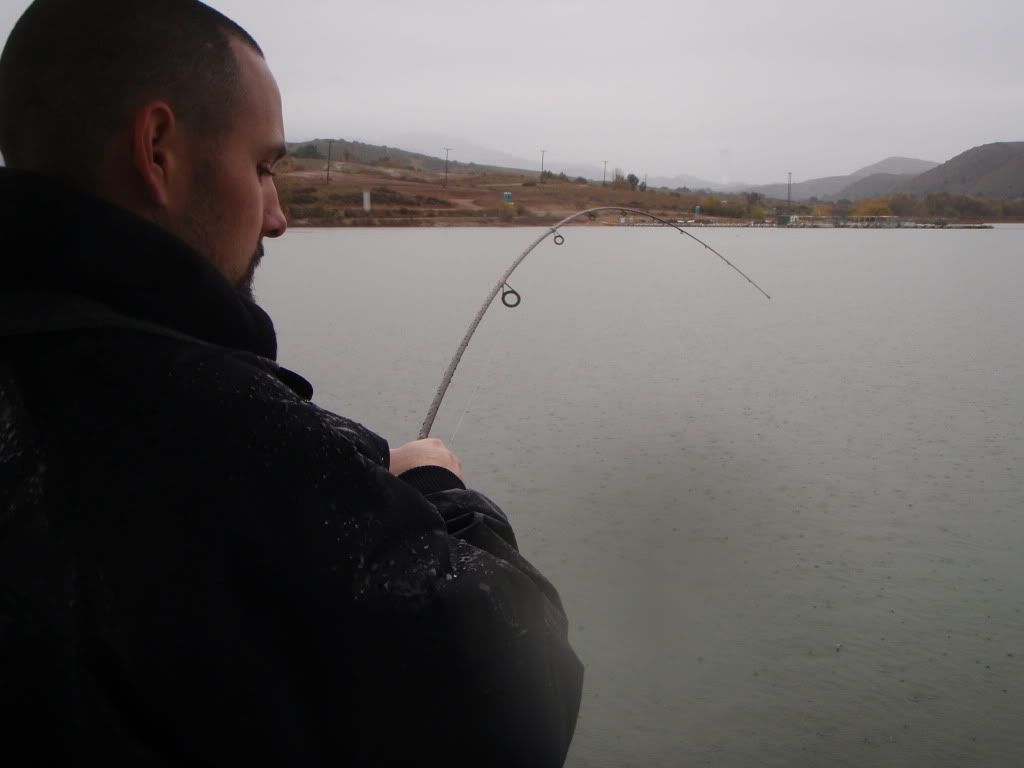 Three on the deck
Nice clean and strong fish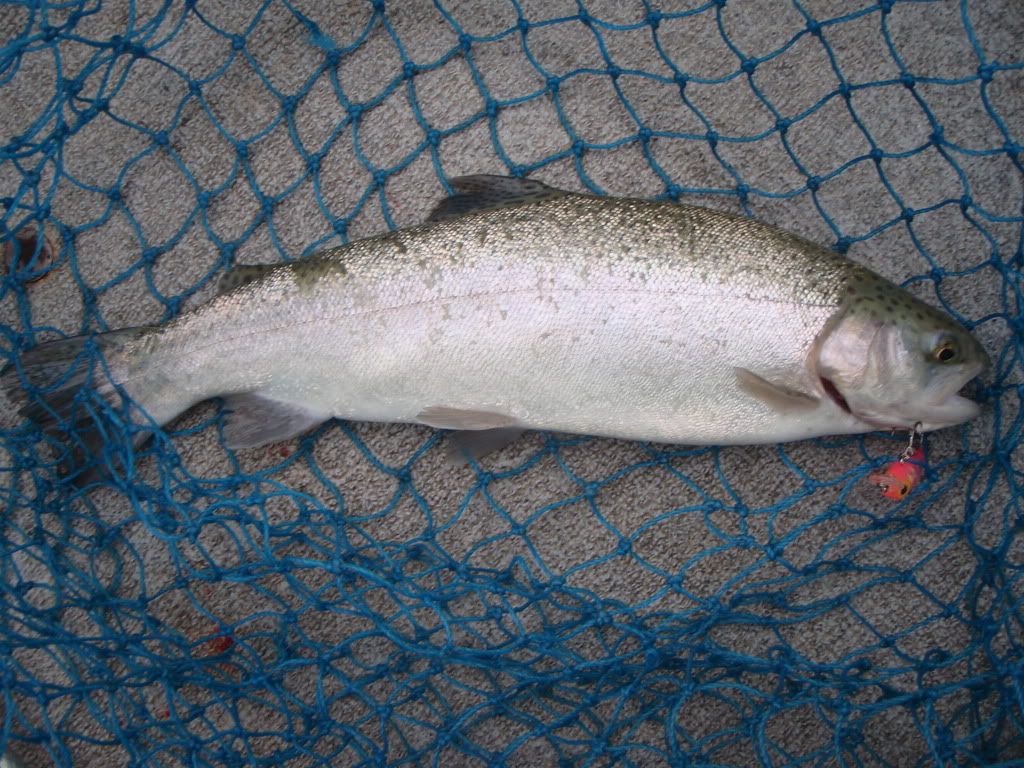 Blake with another Irvine bow
Myself with my good luck charm and another Irvine bow
We called it quits at 2:30pm with 21 troll hookups and we managed to get 12 into the nets. We spun one off the stringer on the way in and thats why the stringer pic only shows 11.
Heading back to the dock at 2:30pm, still sweet trouting conditions.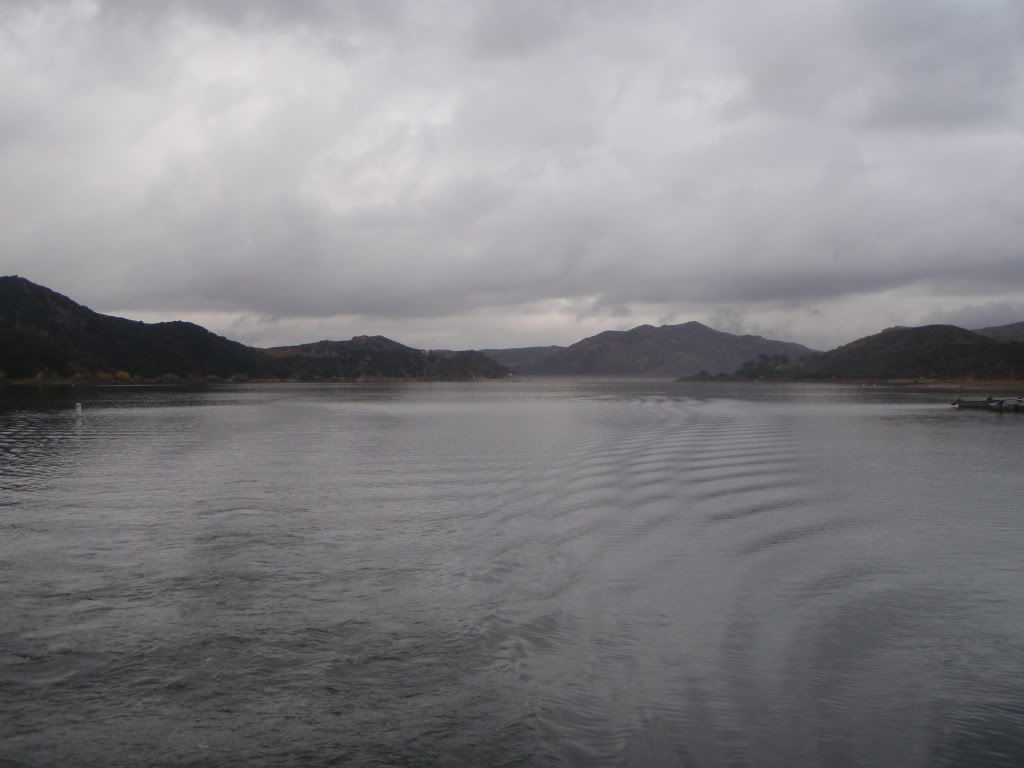 Killer day on the water at the Vine !!!!!!
I had a blast fellas, hope we can do it again soon.
Tight lines,
B