31 May 2012, 12:09 AM
UnReel
P.B coastal tanker 43.7# Yellowtail 5-30-12 report
Decided to give the bite down south a try one more time. Left late Tuesday night and took off to try and find another coastal WSB or one of those big yellowtails. Launched solo and made a run to where the fiish had been biting. fished from midnight untill 8 or 10am. Didn't get the WSB bite I was looking for but at around 8:30am I got a good bite !!!! The 4oz white and glow bucktail rod started screaming. After grabbibng the rod the fish took off for the horizon. Insainly long runs and super tough fish. He was either running or I was short pumping him back in. Full on tug o war!! Tried to get me into a couple anchor lines too but the 65# spectra to 40# flouro stopped her and got her into the boat.
Big tail hits the deck
Tail and good luck charms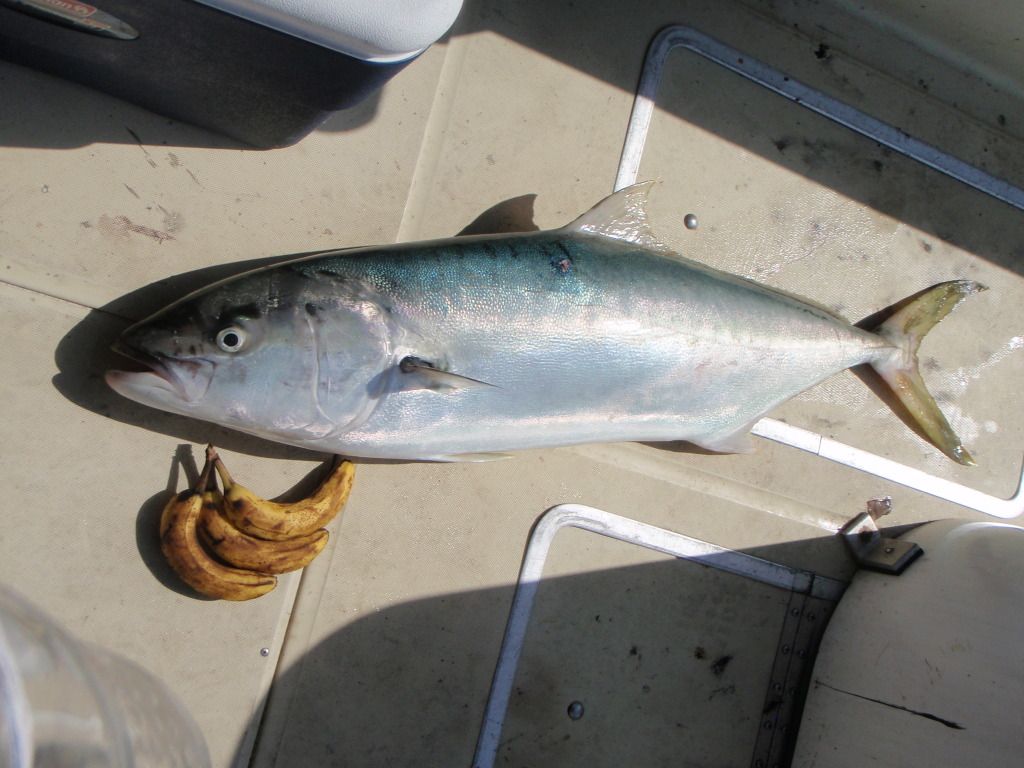 At the scales and she goes 43.7 my new PB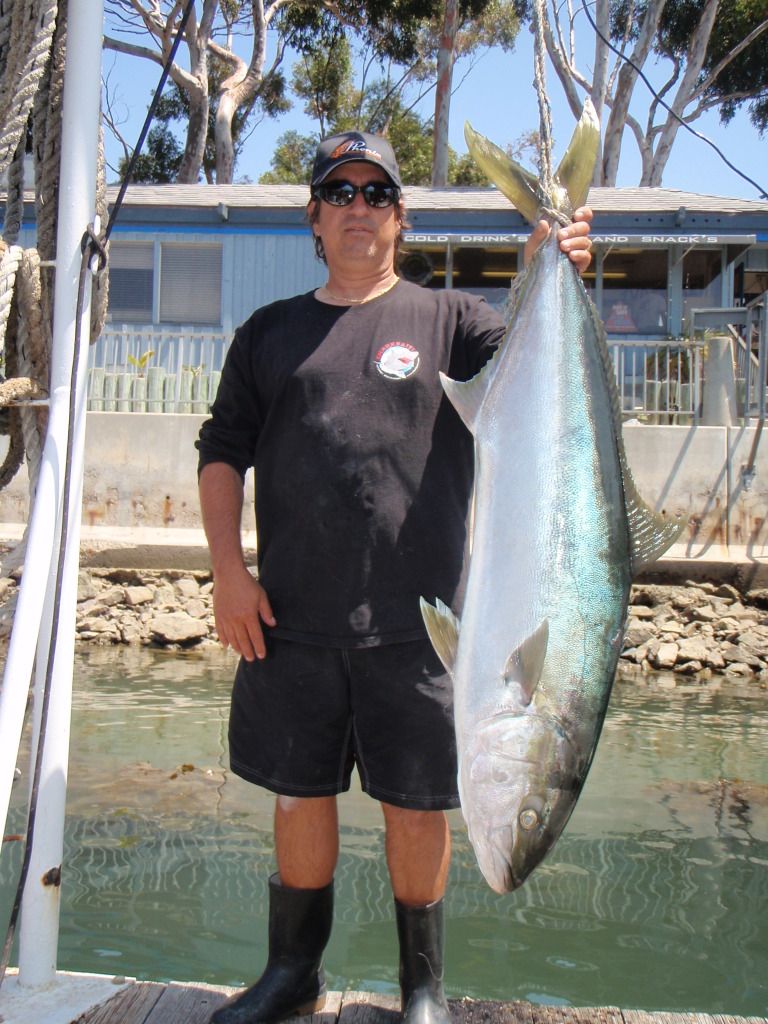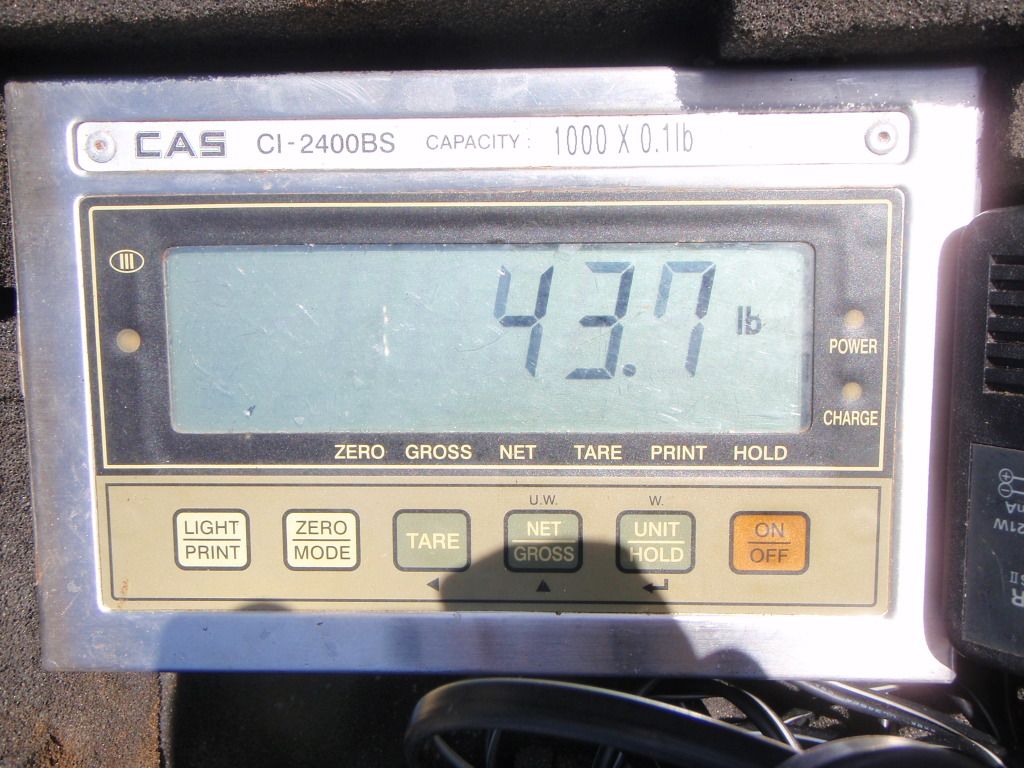 Fished untill 10am but that was my only bite.
What a week, landed my PB 65# White Sea Bass and my PB 43.7# Yellowtail. Think I'm just going to quit fishing now
Tight lines,
Behdad
01 June 2012, 11:04 AM
Mikey
wow Beta...I gotta admit, you're fishy as hell!
Both fish are tankers for sure - what an unbelievable week!
Quit fishing? Nah, now it's on to another PB...maybe mackerel? I mean, hey, give the rest of us a chance to catch fish like those!
- Mike